6 Wonderful books to become Billionaire
6 Wonderful books to become Billionaire
Everyone knows that successful peoples and entrepreneurs always read books. Down below is the list of 6 Wonderful books to become Billionaire.
When Elon Musk is asked how he made rockets, he replies, "I read books". Billionaire Warren Buffet spends approximately 80% of his with books. Bill Gates read 50 books a year, which is about a book in a single week.
This list of books deals with all important aspects of investing and finance which are highly essential for entrepreneurs.
Here are 6 Wonderful books to become Billionaire:
1. "Irrational Exuberance" by Robert Shiller:
This book is a named take on the world markets' volatility and latest global economic issues. Robert's forecast and prediction on the stock market crashes of previous 2 decades go well beyond a basic analysis of the number and record.
In 2013, Robert Shiller received a Nobel Prize for his real analysis of asset-price as a testament to his remarkable knowledge.
2. "Worth It: Your Life, Your Money, Your Terms" by Amanda Steinberg:
CEO of the famous financial site "DailyWorth.com", Amanda teaches women how to live a life on their terms with her economic advice in her book.
Her intelligent, 'down to earth' tips and tricks scored her front page coverage in THE NEW YORK TIMES business section.
3. "The Devil's Financial Dictionary" by Jason Zweig:
Zweig is best author know for his outstanding works on the neuroscience of investing. He is also a popular public speaker.
His book is a quirky dictionary that pokes fun at the twisted fact of Wall Street. It is a guide to help readers survive the dreadful hostilities of financial markets.
4. "How to be a Billionaire: Proven Strategies from the Titans of Wealth" by Martin S. Fridson:
The award-winning analyst Martin Steven is considered one of the founding fathers of the modern bond theories. His precise approach earned him a status of integrity that took him to be number one in his discipline.
His book gives many lighten insights on the successful investing & market strategies and tactics employed by some of the most popular billionaires of all time.
5. "The Intelligent Investor" by Benjamin Graham:
Graham is considered as one of the biggest investment advisors of the 20th century. He is the father of value investing and one of the powerful thinkers of all time.
He helped revolutionize the world currency, also the first who gave the modern concept of value investing in hedge and mutual funds.
His book represents the foundation that much of our contemporary financial theories are built on.  Investing genius Warren Buffett said the book(The Intelligent Investor) shaped his professional life.
6. "MONEY Master the Game: 7 Simple Steps to Financial Freedom" by Tony Robbins:
If you want a financial freedom for you and your family, you must read this book.
This book uses 7 steps from America's top life and business strategist to explain how to set up a lifetime saving and investment plan.
Robbins is the author of six internationally bestselling books in addition to the most popular personal and professional development program of all time.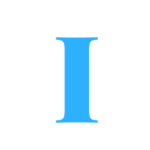 A blog which focuses on business, Networth, Technology, Entrepreneurship, Self Improvement, Celebrities, Top Lists, Travelling, Health, and lifestyle. A source that provides you with each and every top piece of information about the world. We cover various different topics.