8 Best books to get success in Tech World
8 Best books to get success in Tech World
The technology is spreading very fast all across the globe and lots of people are interested in this field. Everyone wants to get success in the tech world but hard work is the key to success. By studying the experience of experts who have achieved success in this field will help you to get success.
Books and their considerable, inexhaustible wisdom are not exclusive to other fields. You should read best books related to tech written by experts to get knowledge and get their experience to work in this field in a proper way.
The tech icons like Bill Gates and Mark Zuckerberg have even started their own book clubs and they love reading books. Reading books is a good habit that will help you to achieve your goals. Books in many ways enable you for the same thing technology and innovation aim to do.
Here are the 8 best books to read if you want to get success in the tech world.
1."The Hard Thing About Hard Things: Building a Business When There Are No Easy Answers" by Ben Horowitz
Ben Horowitz, co-founder of Andreessen Horowitz and one of Silicon Valley's most respected and experienced entrepreneurs, offers essential advice on building and running a startup—practical wisdom for managing the toughest problems business school doesn't cover, based on his popular ben's blog.
Filled with his trademark humor and straight talk, "The Hard Thing About Hard Things" is invaluable for veteran entrepreneurs as well as those aspiring to their own new ventures, drawing from Horowitz's personal and often humbling experiences.
2. "The Upstarts: How Uber, Airbnb, and the Killer Companies of the New Silicon Valley Are Changing the World" by Brad Stone
This is the definitive story of two new titans of business and a dawning age of tenacity, conflict, and wealth. In Brad Stone's riveting account of the most radical companies of the new Silicon Valley, we discover how it all happened and what it took to change the world.
3. "Elon Musk: Tesla, SpaceX, and the Quest for a Fantastic Future" by Ashlee Vance
In the spirit of "Steve Jobs" and "Moneyball", "Elon Musk" is both an illuminating an authorized look at the extraordinary life of one of Silicon Valley's most exciting, unpredictable, and ambitious entrepreneurs — a real-life Tony Stark — and a fascinating exploration of the renewal of American invention and its new "makers."
4. "The Inevitable: Understanding the 12 Technological Forces That Will Shape Our Future" by Kevin Kelly
Much of what will happen in the next thirty years is inevitable, driven by technological trends that are already in motion. In this fascinating, provocative new book, Kevin Kelly provides an optimistic roadmap for the future, showing how the coming changes in our lives—from virtual reality in the home to an on-demand economy to artificial intelligence embedded in everything we manufacture—can be understood as the result of a few long-term, accelerating forces. Kelly both describes these deep trends—interacting, signifying, flowing, screening, accessing, sharing, filtering, remixing, tracking, and questioning—and demonstrates how they overlap and are co-dependent on one another.
5. "Hooked: How to Build Habit-Forming Products" by Nir Eyal
Why do some products capture widespread attention while others flop? What makes us engage with certain products out of sheer habit? Is there a pattern underlying how technologies hook us?
Nir Eyal answers these questions by explaining the Hook Model—a four-step process embedded into the products of many successful companies to subtly encourage customer behavior. Through consecutive "hook cycles," these products reach their ultimate goal of bringing users back again and again without depending on costly advertising or aggressive messaging.
6. "The Industries of the Future", by Alec Ross
In "The Industries of the Future", Ross provides a "lucid and informed guide" to the changes coming in the next ten years. He examines the fields that will most shape our economic future, including robotics and artificial intelligence, cybercrime and cybersecurity, the commercialization of genomics, the next step for big data, and the impact of digital technology on money and markets.
7. "Bold: How to Go Big, Create Wealth and Impact the World" by Peter H. Diamandis, Steven Kotler
A radical, how-to guide for using exponential technologies, moonshot thinking, and crowd-powered tools, "Bold" unfolds in three parts. Part One focuses on the exponential technologies that are disrupting today's Fortune 500 companies and enabling upstart entrepreneurs to go from "I've got an idea" to "I run a billion-dollar company" far faster than ever before. The authors provide exceptional insight into the power of 3D printing, artificial intelligence, robotics, networks and sensors, and synthetic biology.
Part Two draws on insights from billionaires such as Larry Page, Elon Musk, Richard Branson, and Jeff Bezos and reveals their entrepreneurial secrets.
Finally, "Bold" closes with a look at the best practices that allow anyone to leverage today's hyper-connected crowd like never before. Here, the authors teach how to design and use incentive competitions, launch million-dollar crowdfunding campaigns to tap into tens of billions of dollars of capital, and finally how to build communities—armies of exponentially enabled individuals willing and able to help today's entrepreneurs make their boldest dreams come true.
8. "Alibaba: The House That Jack Ma Built" by Duncan Clark
An engrossing, insider's account of how a teacher built one of the world's most valuable companies—rivaling Walmart & Amazon—and forever reshaped the global economy.
In just a decade and a half Jack Ma, founded and built Alibaba into one of the world's largest companies. An e-commerce empire on which hundreds of millions of Chinese consumers depend. Alibaba's $25 billion IPO in 2014 was the largest global IPO ever. Jack is an icon for China's booming private sector and the gatekeeper to hundreds of millions of middle-class consumers.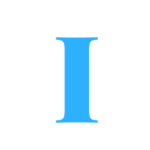 A blog which focuses on business, Networth, Technology, Entrepreneurship, Self Improvement, Celebrities, Top Lists, Travelling, Health, and lifestyle. A source that provides you with each and every top piece of information about the world. We cover various different topics.