Benefits of Drinking Aloe Vera Juice
Benefits of Drinking Aloe Vera Juice
The Aloe Vera plant is a succulent plant species from the genus Aloe. Knowledge regarding Aloe Vera's use is nearly 5,000 years to early Egyptian times, has a long history of being used as a health tonic and digestive aid in many indigenous cultures. It has since been used both internally and the externally. Aloe Vera juice, primarily produced from the green outer leaf.
Aloe Vera contains a lot of minerals, like potassium, zinc, and magnesium, as well as nutrients like vitamins A, C, E, and B12. It also provides powerful antioxidants which help to promote oral health, balance metabolism, boosts the immune system, and even supports normal circulation and blood pressure.
It is a great rejuvenator and can help in some of the life's big transitions, from cleansing teenage skin to cooling menopausal hot flushes and soothing dryness. Aloe Vera juice can be used regularly as a general health enhancer or sometimes as a safe herbal remedy for certain problems. This article reveals some very good reasons for you to include a glass of Aloe Vera juice in your diet.
How To Make Aloe Vera Juice
Cut a few stems of the plant from the central portion and open it. Select the outermost stem as it is mature of all and contains the highest accumulation of antioxidants. The liquid which seeps out is the fresh aloe gel. Crush out the entire gel from the stem and store in a bowl. Put the gel in a blender and add 1 cup of water. Blend them to get pure Aloe Vera juice. Use this extracted juice within 3-4 days. Otherwise, it will lose the antioxidants.
Aloe Vera Juice Benefits
Aloe Vera juice is a great source of essential nutrients. It works as stimulators of cell growth and has scar and pain inhibitor properties. It is a powerhouse of antioxidants and antibiotics. The juice also helps to reduce chronic pain and minor infections naturally. Here are some benefits of drinking Aloe Vera juice.
1. Aloe Vera detoxifies the body:
Aloe Vera juice is packed full of amino acids, vitamins, and minerals making it one of the nature's most effective cleansers. "It can help strengthen digestion and rid the body of any unpleasant waste, thus detoxifying the body naturally". says Sebastian. "Its main property is to be soothing, cooling and moistening which helps to clear inflammatory and irritating heat, such as in menopause, plus inflammatory skin and digestive problems, such as acne and IBS."
It gets rid of toxic substances in stomach and intestines by quickly moving them down the tract and out of the body. It's detoxifying action is not limited to the digestive tract. Regular use ensures the vast elimination of circulating toxins in the body. Drastic detoxification measures such as salt water cleanse may not be necessary if you drink a small cup of Aloe Vera juice every morning.
2. Aloe Vera juice is alkalizing:
Our body tries to maintain the blood pH between 7.35 and 7.45. However, pH may sometimes decrease due to many reasons. Below 7.35, we become prone to many diseases. This condition is referred to as acidosis. Aloe Vera juice has an alkalizing effect on the body, which reduces the acidifying effect. Drink Aloe Vera juice to restore balance by raising alkalinity in your body; you will immediately feel the difference.
The compounds present in Aloe Vera juice help control secretion of acid in your stomach. The effects have been shown to combat gastric ulcers and keep them from getting larger. Aloe Vera may help decrease irritation in the stomach and intestines. The juice may also help people with irritable bowel syndrome (IBS), and other inflammatory disorders of the intestines.
3. Aloe Vera juice aids digestion:
Aloe Vera juice can soothe stomach disorder and restore normal digestion irrespective of the unexpected cause since it has a vast span of beneficial actions. It is anti-inflammatory and antimicrobial. Aloe vera also contains several enzymes known to help in the breakdown of sugars and fats and to keep your digestion running smoothly.
It preserves the microbes from the activity of toxins and allergens and prevents them from latching on to the lining of the stomach and intestines. It accelerates the movement of food particles easy through the digestive tract and promotes their rapid elimination.
Drink Aloe Vera juice as it stabilizes the alkaline levels of the body and reduces symptoms of heart reflux. Due to its laxative properties, it is also good for constipation.
4. Aloe Vera juice aids weight loss:
By aiding the stabilization of metabolic rate, helping burn fat and reducing lipid levels, Aloe Vera juice is significant for weight loss. Chronic inflammation is another motive for the body to hold on to fat and water. Being anti-inflammatory, Aloe vera juice helps reduce water holding and fat accumulation.
Aloe Vera juice contains a lot of soluble fiber.Through the bile when the fatty food we take is broken down, the soluble fiber binds with some of these lipid molecules and carries them away. This prevents the absorption of too much fat into the body.
5. Aloe Vera juice helps control blood glucose levels:
Aloe Vera is superb for diabetes patients, frequent monitoring of blood sugar levels is necessary when you start on Aloe vera juice because it helps to regulate the blood sugar levels when consumed regularly. However, confer your doctor before you start consuming the Aloe juice.
Lowering of blood sugar is a well-known consequence of Aloe Vera juice therapy. Drinking Aloe Vera juice assist to rapid spikes in blood glucose. Many diabetics have minimized their medication when Aloe Vera juice is consumed regularly. This result is attributed to the glucomannans in that juice.
6. Aloe Vera provides essential amino acids:
Aloe Vera pulp contains all the essential amino acids and most of the others. Some amino acids are categorized as essential amino acids because our body cannot synthesize them. These should come from our food. Very little sources of plants have the complete set and deposition of essential amino acids; Aloe Vera is one of them.
Although it is not necessary to derive all the 8 essential amino acids from the same food item, consuming food that has the complete set ensures that you suffer no deficiency. Drinking Aloe Vera juice regularly help in replenishes the amino acid deficiency in the body.
7. Aloe Vera helps lower blood cholesterol:
Aloe is significant for maintaining the cholesterol level by reducing triglycerides. Aloe juice maintains your cholesterol level and increases the level of good cholesterol. Aloe Vera juice can be successfully engaged to reduce blood cholesterol, this, in turn, will have a favorable result on your cardiovascular health. The soluble fiber B-sitosterol in the juice is ascribed with binding to cholesterol molecules and taking them out of the body.
A Korean study has seen as much as 30% reduction in cholesterol in participants given Aloe Vera juice. Longtime usage of juice has not only shown the reduction in blood cholesterol and triglycerides but also in hepatic cholesterol.
8. Aloe Vera juice gives vitamin and mineral boost:
It is an energy drink which replenishes the body with all the deficient minerals and vitamins. Aloe Vera juice is packed with vitamins A, C, E, B1, B2, B3, B6, B12 and folic acid. It's also rich in minerals like calcium, iron, magnesium, selenium, zinc, and potassium.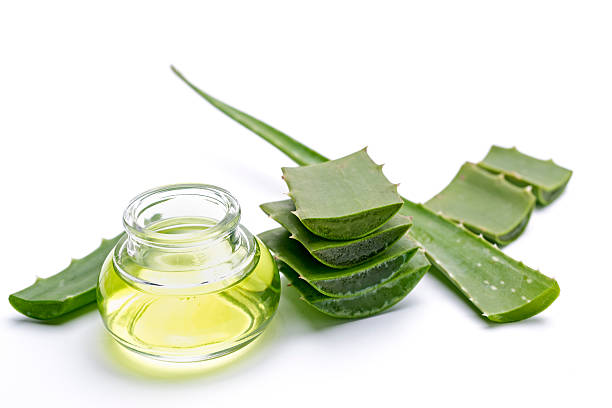 The intake of the Aloe juice regularly can fight away cancer, as it contains a high level of anti-carcinogenic properties that hinder the growth of tumours. The high vitamin content in it boosts up your body's immune system and the self-defense mechanism.
9. Aloe Vera improves oral health:
Researchers have shown that regular consumption of Aloe juice improves oral health and hygiene. It reduces the formation of plaque and gingivitis. It provides a laxative relief for cold sores and mouth ulcers. Fruit juices and sodas may be injurious to tooth enamel, but Aloe Vera juice promotes dental health since it is neither sugary nor acidic.
Gum disease, marked by inflammation and bleeding of the gum, is a common manifestation of deteriorating oral health. The anti-inflammatory action of Aloe Vera juice can help control gum disease, while its antimicrobial action can keep bacteria populations in examine.
10. Aloe Vera has an anti-inflammatory effect, Supports the immune system:
Aloe Vera is very helpful for curing bowel problems due to its high anti-inflammatory properties. Consuming Aloe juice for two weeks can help reduce inflammation in the body like inflammation of ears and eyes, rheumatism, and arthritis.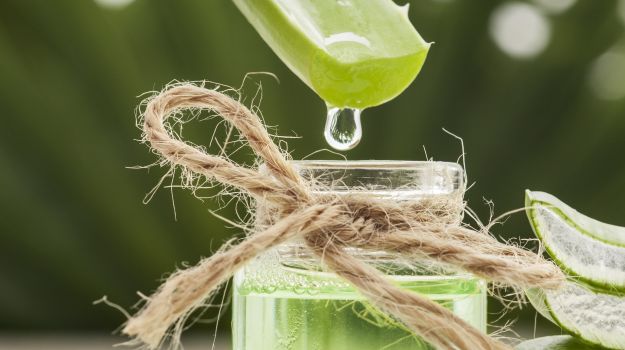 Aloe Vera is full of immune-boosting polysaccharides which help the immune system to behave properly. Too much inflammation in the body cause problems in the immune system which causes conditions like eczema, asthma, and Crohn's disease. Soothing herbs like Aloe Vera juice can slow the inflammatory issue and help reorder the immune response to prevent these conditions.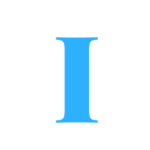 A blog which focuses on business, Networth, Technology, Entrepreneurship, Self Improvement, Celebrities, Top Lists, Travelling, Health, and lifestyle. A source that provides you with each and every top piece of information about the world. We cover various different topics.