Ford is Using Microsoft's Hololens to design cars
Ford is going to use the Microsoft Hololens Headsets to design the models of its cars. The use of Microsoft Hololens handset is growing in the commercial markets over the past years. Volvo, Lowe's, Volkswagen and Audi are also using Microsoft Hololens for various training and testing.
Microsoft Hololens help to enhance the efficiency of firms as the designer from different areas would be able to work on the same project at the same time. Ford was using the traditional clay model to design their cars which was a slow process.
Hololens allow the designer to view changes on top of an existing physical vehicle. These goggles can be used to augment 3d models instead of building every single design prototype with clay.
Craig Wetzel, a design manager at Ford, said in a statement on the company's website, "We may not be able to teleport yet, but HoloLens allows us to review full-size 3D designs with designers and engineers around the world in real time,".
He also added, "And we've only just scratched the surface, so possibilities for the future seem almost limitless,".
Microsoft is going to hold a Windows Mixed Reality launch event on October 3rd in San Francisco.
Ford announced that for a total of 10 weeks it would cut production at five North American vehicle assembly plants in a bid to reduce inventories of slow-selling models.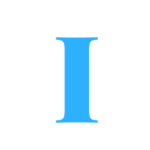 A blog which focuses on business, Networth, Technology, Entrepreneurship, Self Improvement, Celebrities, Top Lists, Travelling, Health, and lifestyle. A source that provides you with each and every top piece of information about the world. We cover various different topics.