Revolutionizing Your Real Estate Marketing with Just Sold Postcards
In the rapidly evolving world of real estate marketing, keeping up with the latest strategies is essential to stay ahead of the competition. One such marketing tool that has proven effective recently is the Just Sold postcard. Real estate agents can use this traditional yet powerful method to showcase their recent successes and gain new leads and clients. This article explores how Just Sold postcards can revolutionize your real estate marketing efforts.
Just Sold Postcards: An Old School Approach with a Modern Twist
While the digital era has undoubtedly changed how we market properties, there's still something to be said about the personal touch of tangible marketing materials. Just Sold postcards take the best of both worlds by combining the charm of a traditional postcard with modern design and marketing techniques. By sending these postcards to potential clients, you demonstrate your success as an agent and make a lasting impression.
Tailored Design and Messaging
To make your postcards stand out, it's crucial to customize them with a design that reflects your brand and includes key information about the property. High-quality images, relevant data, and a concise message can go a long way in attracting attention. Remember to add your contact information and a call to action, inviting recipients to contact you if they want to sell their property.
Targeting the Right Audience
One of the primary benefits of these postcards is their ability to target a specific audience. By mailing them to homeowners in a particular area or demographic, you can focus your marketing efforts on those most likely interested in your services. Conduct thorough research on your target market and neighborhood to ensure your postcards reach the right recipients.
Boosting Your Credibility and Trustworthiness
These postcards are an excellent way to showcase your accomplishments and establish yourself as a successful real estate agent. You demonstrate your ability to secure client results by sharing information about recently sold properties. This can build trust and credibility with potential clients, increasing the likelihood of them choosing you as their agent when they decide to sell.
Encouraging Word-of-Mouth Marketing
In addition to directly reaching potential clients, these postcards can also spur word-of-mouth marketing. When recipients see that a property in their neighborhood has sold, they will likely discuss it with friends, family, and neighbors. This can lead to increased interest in your services and potential new referrals.
Implementing a Strategic Mailing Schedule
Developing a strategic mailing schedule is essential to maximize the effectiveness of your Just Sold postcards. Consider incorporating seasonal themes or local events to make your postcards more relevant and engaging. Consistently sending postcards after every successful sale can help to keep your name fresh in the minds of potential clients.
Measuring Success and Adjusting Your Strategy
To ensure your Just Sold postcard campaign is as effective as possible, tracking your results and making adjustments as needed is vital. Keep records of the number of leads generated, the response rate, and the overall return on investment. Use this data to refine your targeting, design, and messaging, continually improving the impact of your postcards.
Conclusion
Just Sold postcards are a proven marketing tool to help real estate agents attract new clients and showcase their success. These postcards can revolutionize your real estate marketing efforts by combining old-school charm with modern design and targeted messaging. To maximize their effectiveness, tailor your design, target the right audience, implement a strategic mailing schedule, and measure your success. With the right approach, these postcards can be a game-changer in real estate marketing.
8 Best books to get success in Tech World
The technology is spreading very fast all across the globe and lots of people are interested in this field. Everyone wants to get success in the tech world but hard work is the key to success. By studying the experience of experts who have achieved success in this field will help you to get success.
Books and their considerable, inexhaustible wisdom are not exclusive to other fields. You should read best books related to tech written by experts to get knowledge and get their experience to work in this field in a proper way.
The tech icons like Bill Gates and Mark Zuckerberg have even started their own book clubs and they love reading books. Reading books is a good habit that will help you to achieve your goals. Books in many ways enable you for the same thing technology and innovation aim to do.
Here are the 8 best books to read if you want to get success in the tech world.
1."The Hard Thing About Hard Things: Building a Business When There Are No Easy Answers" by Ben Horowitz
Ben Horowitz, co-founder of Andreessen Horowitz and one of Silicon Valley's most respected and experienced entrepreneurs, offers essential advice on building and running a startup—practical wisdom for managing the toughest problems business school doesn't cover, based on his popular ben's blog.
Filled with his trademark humor and straight talk, "The Hard Thing About Hard Things" is invaluable for veteran entrepreneurs as well as those aspiring to their own new ventures, drawing from Horowitz's personal and often humbling experiences.
2. "The Upstarts: How Uber, Airbnb, and the Killer Companies of the New Silicon Valley Are Changing the World" by Brad Stone
This is the definitive story of two new titans of business and a dawning age of tenacity, conflict, and wealth. In Brad Stone's riveting account of the most radical companies of the new Silicon Valley, we discover how it all happened and what it took to change the world.
3. "Elon Musk: Tesla, SpaceX, and the Quest for a Fantastic Future" by Ashlee Vance
In the spirit of "Steve Jobs" and "Moneyball", "Elon Musk" is both an illuminating an authorized look at the extraordinary life of one of Silicon Valley's most exciting, unpredictable, and ambitious entrepreneurs — a real-life Tony Stark — and a fascinating exploration of the renewal of American invention and its new "makers."
4. "The Inevitable: Understanding the 12 Technological Forces That Will Shape Our Future" by Kevin Kelly
Much of what will happen in the next thirty years is inevitable, driven by technological trends that are already in motion. In this fascinating, provocative new book, Kevin Kelly provides an optimistic roadmap for the future, showing how the coming changes in our lives—from virtual reality in the home to an on-demand economy to artificial intelligence embedded in everything we manufacture—can be understood as the result of a few long-term, accelerating forces. Kelly both describes these deep trends—interacting, signifying, flowing, screening, accessing, sharing, filtering, remixing, tracking, and questioning—and demonstrates how they overlap and are co-dependent on one another.
5. "Hooked: How to Build Habit-Forming Products" by Nir Eyal
Why do some products capture widespread attention while others flop? What makes us engage with certain products out of sheer habit? Is there a pattern underlying how technologies hook us?
Nir Eyal answers these questions by explaining the Hook Model—a four-step process embedded into the products of many successful companies to subtly encourage customer behavior. Through consecutive "hook cycles," these products reach their ultimate goal of bringing users back again and again without depending on costly advertising or aggressive messaging.
6. "The Industries of the Future", by Alec Ross
In "The Industries of the Future", Ross provides a "lucid and informed guide" to the changes coming in the next ten years. He examines the fields that will most shape our economic future, including robotics and artificial intelligence, cybercrime and cybersecurity, the commercialization of genomics, the next step for big data, and the impact of digital technology on money and markets.
7. "Bold: How to Go Big, Create Wealth and Impact the World" by Peter H. Diamandis, Steven Kotler
A radical, how-to guide for using exponential technologies, moonshot thinking, and crowd-powered tools, "Bold" unfolds in three parts. Part One focuses on the exponential technologies that are disrupting today's Fortune 500 companies and enabling upstart entrepreneurs to go from "I've got an idea" to "I run a billion-dollar company" far faster than ever before. The authors provide exceptional insight into the power of 3D printing, artificial intelligence, robotics, networks and sensors, and synthetic biology.
Part Two draws on insights from billionaires such as Larry Page, Elon Musk, Richard Branson, and Jeff Bezos and reveals their entrepreneurial secrets.
Finally, "Bold" closes with a look at the best practices that allow anyone to leverage today's hyper-connected crowd like never before. Here, the authors teach how to design and use incentive competitions, launch million-dollar crowdfunding campaigns to tap into tens of billions of dollars of capital, and finally how to build communities—armies of exponentially enabled individuals willing and able to help today's entrepreneurs make their boldest dreams come true.
8. "Alibaba: The House That Jack Ma Built" by Duncan Clark
An engrossing, insider's account of how a teacher built one of the world's most valuable companies—rivaling Walmart & Amazon—and forever reshaped the global economy.
In just a decade and a half Jack Ma, founded and built Alibaba into one of the world's largest companies. An e-commerce empire on which hundreds of millions of Chinese consumers depend. Alibaba's $25 billion IPO in 2014 was the largest global IPO ever. Jack is an icon for China's booming private sector and the gatekeeper to hundreds of millions of middle-class consumers.
The Advantages of Reading Books on Succeeding in the Tech Industry:
There are various advantages to reading books on how to excel in the tech business. Among the advantages are:
Learning from successful businessmen and IT leaders
Acquiring new abilities and knowledge
Keeping up with the newest trends and practices
Enhancing analytical reasoning and problem-solving abilities
5 Books that will make your Life better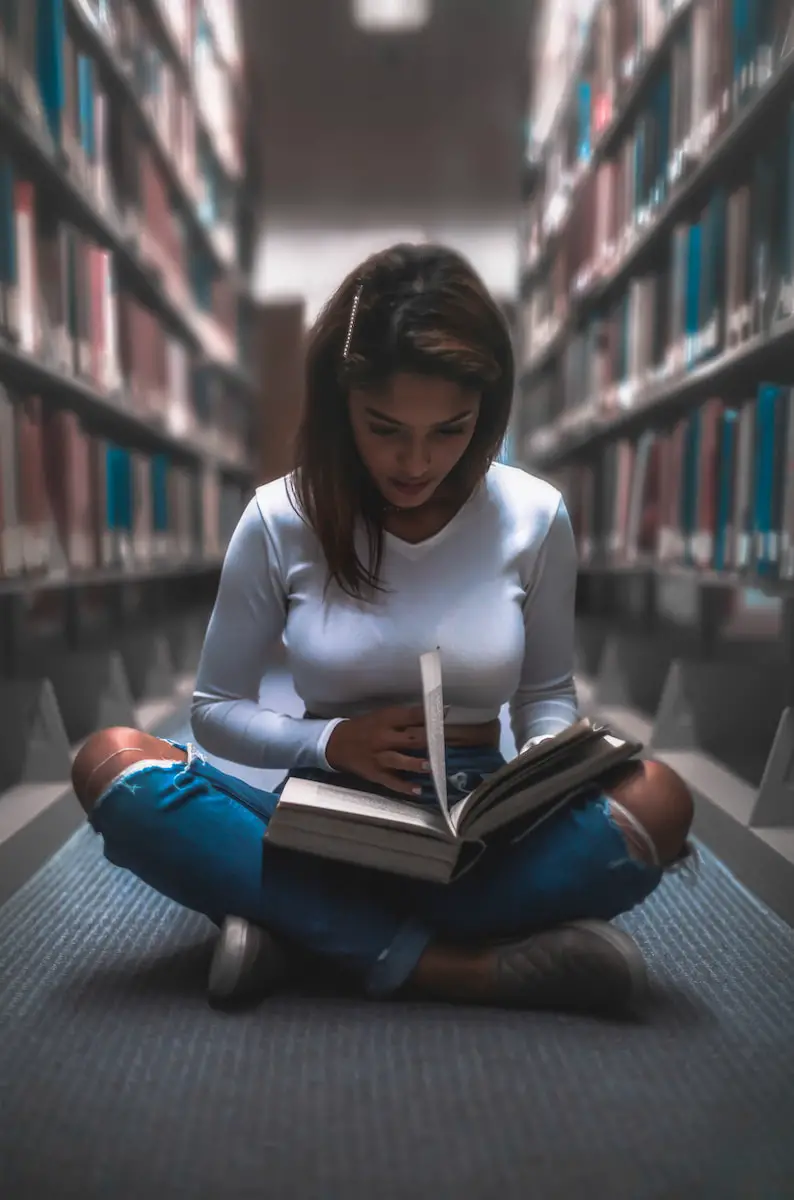 These 5 Books that will make your Life better.
"There is no friend as loyal as a book." (Ernest Hemingway). Do you want a change in your life and make your life better?
When Warren Buffett was asked about the secret to his wealth and fulfillment, he told that he studies each day 500 pages, to be specific.
"Books are a uniquely portable magic." (Stephen King)
Begin with the 5 maximum-study titles on self-development and see if you don't sense a bit greater glad already.
Here are 5 Books that will make your Life better:
1. Emotional Intelligence by Daniel Goleman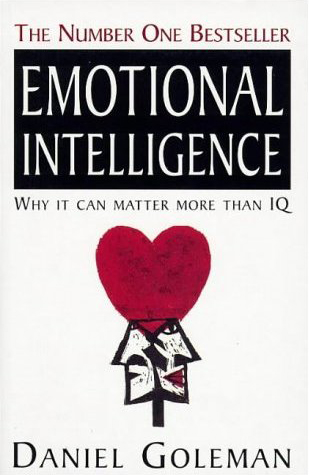 Did you know in case your pulse rate rises above a 100 bpm, you're deemed too emotional to think rationally? You possibly let feelings cloud your judgment more regularly than. Goleman explains how you may avoid letting your emotions rule you and make higher selections in lifestyles.
2. Finding Your Element by Ken Robinson
Everyone has a passion. If you don't understand what yours is, it just way you haven't observed it but. Or perhaps you've got, however, it turned into disregarded early in lifestyles. Discover how you may break free of society's strict regulations and find your calling in lifestyles.
3. How Will You Measure Your Life? by Clayton M. Christensen, James Allworth, and Karen Dillon
Are you making the right trade-offs in life? Even as career achievements can be satisfying, neglecting your circle of relatives and pals can be negative in the lengthy-run – in methods you couldn't even imagine.
4. How to Stop Worrying and Start Living by Dale Carnegie
Ever questioned why you can not prevent worrying about something? Irrespective of how difficult you strive, are you fixated on the identical issue? Through defining the source of your stress, you may get over it once and for all. Carnegie got here up with an undying method that facilitates you address any overthinking situation.
5. 13 Things Mentally Strong People Don't Do by Amy Morin
Do you struggle to get over your failures? Or reside on matters out of your manipulate? Getting over these barriers will have a profound impact on your everyday lifestyles. Morin stocks how her most a success therapy sufferers overcame these problems.
"A great book should leave you with many experiences, and slightly exhausted at the end. You live several lives while reading." (William Styron)
How these books help you to make your life better?
These books help you to make your life better in following ways:
These books provide you the point of view, perspective which help you to broaden your understanding of life. These books helps to make you mature and practical in your life.
These books provide strategies, different perspective which boost your personal growth and development. These books suggest many techniques which enhance your creativity and develop positive mindset.
Emotional and well being:
These books help you to reducing your stress  level and make you emotionally strong. These books provide the guidance for cultivating mindfulness which help you make a happiest and successful person.
Inspiration and Motivation:
These books provide us motivation and inspiration which helps us to face all hurdles, challenges in our lives. These books also helps us in making our dreams true.
Conclusion:
These books are very good to you because these books help you to make your life better. These books develop good habits in you and make you strong for facing all challenges in your life. These books motivates you in the different aspects of life and provide the guidance how to live your life in a better way.
The 5 Quickest Pay Growth Jobs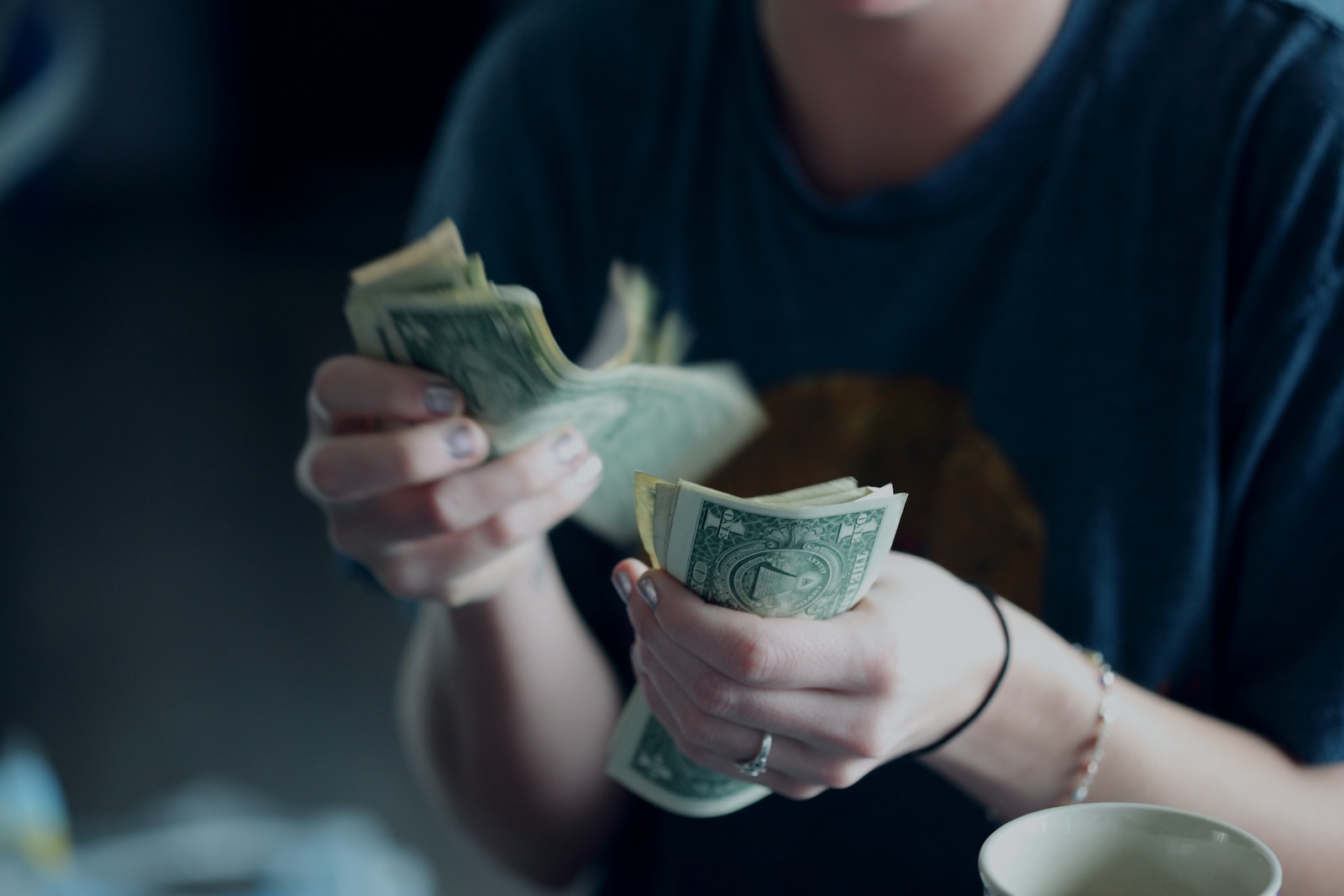 These 5 Quickest Pay Growth Jobs helps you to make your career financially strong.
Glassdoor just issued its analysis on monthly local pay, which breaks down which profession witnessed the greatest pay gain this previous year. The following are the nine fastest-growing jobs.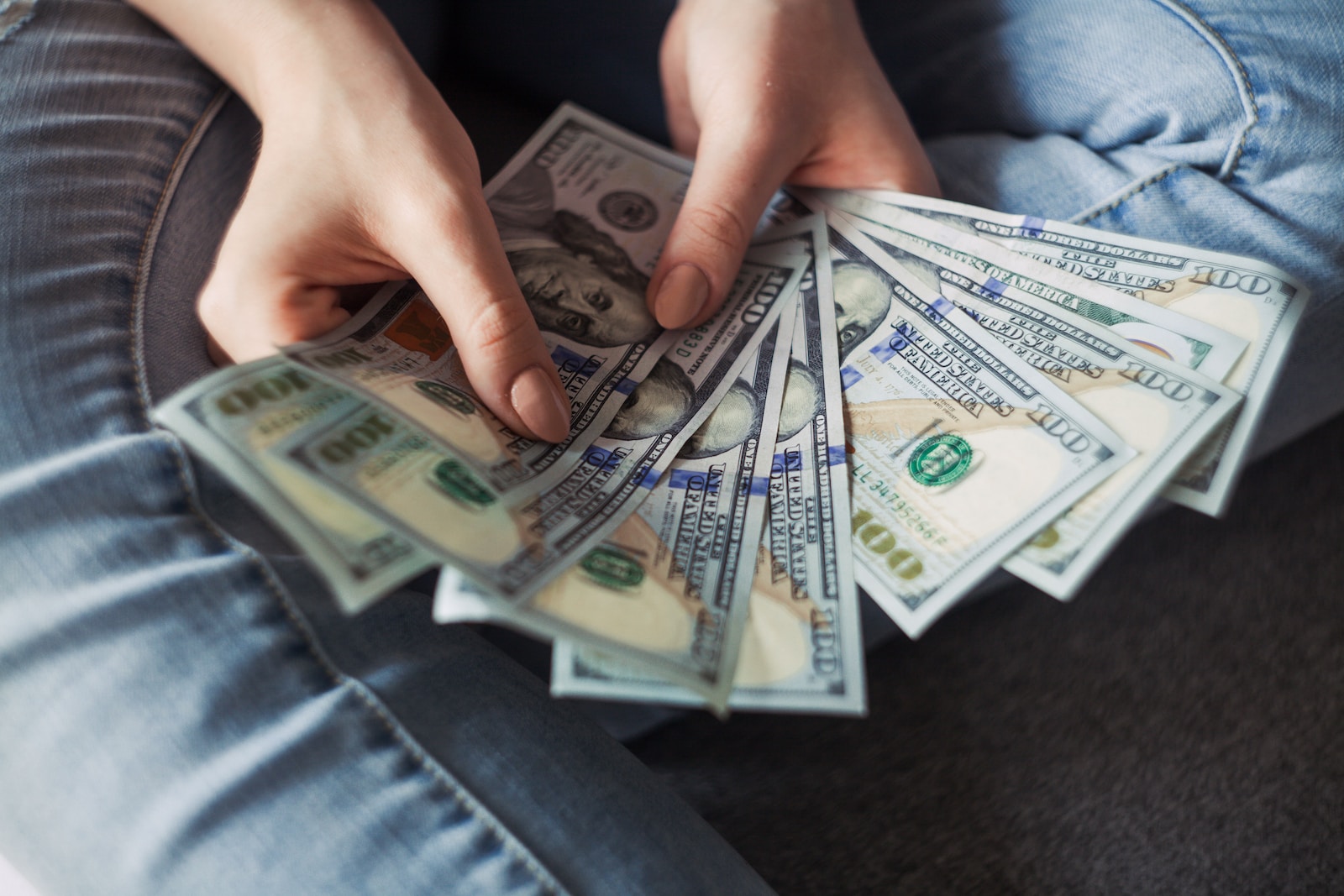 Here are The 5 Quickest Pay Growth Jobs:
These 5 Quickest Pay Growth Jobs help you becoming strong financially.
Financial manager
Software Developer

Bank Teller

Pharmacy technicians
Warehouse worker
Maintenance employee
1.Financial manager: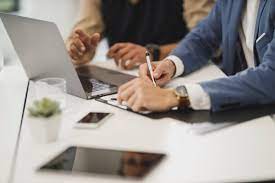 Financial managers are responsible for supervise and managing company's or organization's financial health there are task which they done such as create financial reports, analyzing data also responsible for decision that leads organization to profit they ear annually almost $121,000 and they have lot of opportunities in their job position.
Percent wage growth: 17% between between 2021 and 2031.
Median base pay: $83k
2. Software Developer :
As technology becoming most popular in this modern world with these here is a high demand of software development you can earn roughly $47,060 annually.
Those who have a problem solving skill, having a grip on coding will complete In this field
Percent wage growth: 22% between between 2021 and 2031.
Median base pay:$47,060
3. Bank Teller: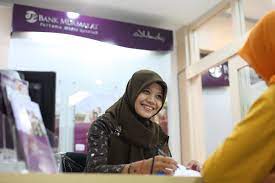 Bank teller is an employee that responsible for transaction, answering the client's queries and also managing the balance cash drawers. It also in high demanding jobs in United States because people still wants person guidance to solve banking difficulties.
This job has a high paying career, its annually income almost $34975. This job is best for those who are good in communication, customer services abilities.
Percent wage growth: 8.1% between between 2021 and 2031.
Median base pay:  $34995 
 4. Pharmacy Technician: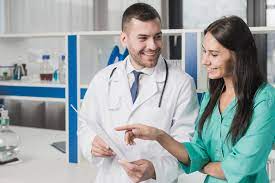 Pharmacy technician helps the pharmacists to packing a prescription of medicine and provide the customers which they need. They also responsible for fill and checking the medical inventory. They can earn annually $35,406.
Percent wage growth:  5% between 2021 and 2031.
Median base pay:  $35,406 
5. Warehouse Associate: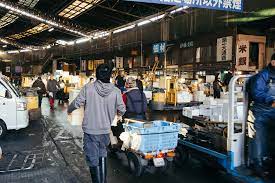 In a world of e commerce and technology, warehouse workers are in high demand. With the increase of online ordering the demand of warehouse workers also increase. There are many companies who offers annually income almost $41000 and also provides you best opportunities for better lifestyle.
Percent wage growth :  5.8% between 2021 and 2031
Median base pay: $41,000
6. Maintenance Worker: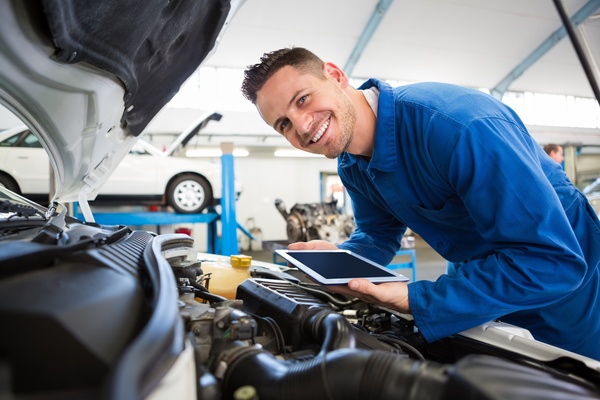 Maintenance employee provides the facilities of repairing, paints the floor, fix plumbing issues and check the maintenance of machines. They can earn almost $36000 in a year. Many industries offer a high pay them for maintenance their machinery.
Percent wage growth:
Maintenance and repair personnel are expected to increase by 5% between 2021 and 2031.
Median base pay:  $36,000
Conclusion:
When you want to make your career and build a luxurious lifestyle for yourselves then it is very important to choose wisely a job. Because there are many jobs available for ourselves but they have no worth. Then it is very necessary for success and earning high income by knowing the jobs which is on trending and is the worth of it. There are 6 quickest growth jobs that help you to become financially strong.