7 Things that stop you from Achieving success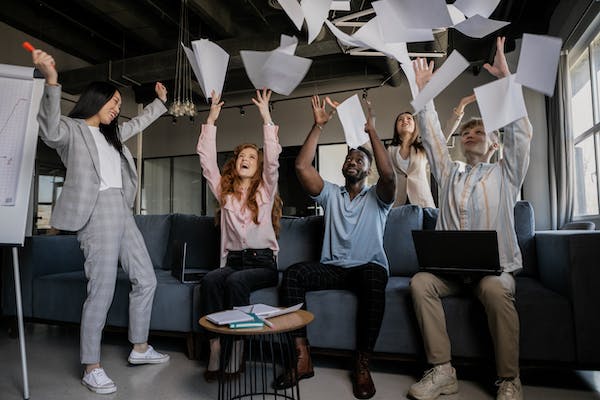 Seven Things that Stop you from Achieving Success:
Everyone wants to become successful but success is not as easy as you think. We need to change some of our bad habits and activities which are stopping us from achieving success.
Achieving success is absolutely possible but need hard work and right direction. You need to do work with consistency and take a step each and every day towards your goals.
You must remove some unproductive and unhealthy activities that not only slow down your progress but a hurdle in your success.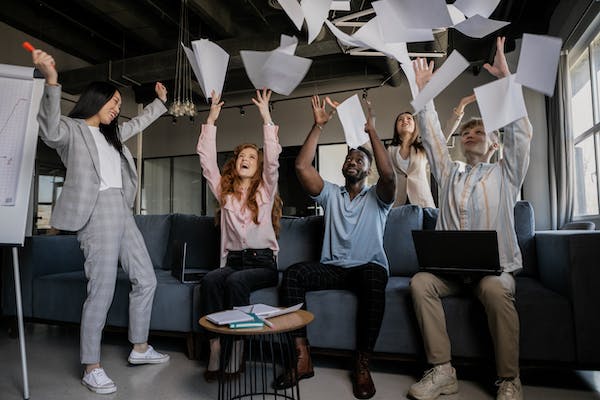 10 Things that stop you from Success:
Here are 10 things that stop you from success:
Lack of belief
Procrastination
Distraction
Inconsistency
Excuses
Lack of Motivation
Lack of self-study
Believe that you can attain success with little or no work or commitment
Failing to acquire new information or skills
Ignore your ambitions and visions, or don't have any at all.
10. Lack of belief:
Lack of belief is a great hurdle in our success. Belief is one of the important qualities to have in every way of life. Belief in oneself is often the difference between failure and success.
There are many areas where self-belief plays an important role in our professional lives. Many people do a lot of struggle to get the belief and if that applies to you then don't worry, you are not alone.
"It's lack of faith that makes people afraid of meeting challenges, and I believe in myself." (Muhammad Ali).
9. Procrastination:
It is another thing that stops us from achieving the success. Do not save your work for another day. Successful people always work on time regardless of how much it takes to complete the task.
Giving up this habit and you are near to achieve your goals.
"My advice is to never do tomorrow what you can do today. Procrastination is the thief of time." (Charles Dickens)
8. Distraction:
There are many things that distract you from working like stress, depression or some other problems and those friends or people who will make you lose hope, do not listen to such people.
There will be many temptations on your way to success. Many activities which are time wasting but look fair are great hurdles.
Make your mind when you start work and remove things and thoughts that distract you from achieving your goals. Indulge in those activities that bring you happiness and allow you to focus on work.
"When there are thoughts, it is distraction: when there are no thoughts, it is meditation." (Ramana Maharshi)
7. Inconsistency:
Lack of consistency is a big hurdle. Successful people are consistent in their work, it is a good habit that will you a lot to achieve your goals. If you are not consistent in your work, you won't see any progress. Consistently do your work and try new methods of achieving goals, but never give up.
"Success isn't always about greatness. It's about consistency. Consistent hard work leads to success. Greatness will come." (Dwayne Johson)
6. Excuses:
When we are lazy or we do not want to do work we made a lot of excuses like I am not ready, it's not the right time, I'm not good enough, it's too hard, etc.
Remember that your mind is tricky and want to stay with ease, but you have to stop this habit and try to complete your task. Try to eliminate excuses and realize yourself that you have to focus on goals.
"Ninety-nine percent of the failures come from people who have the habit of making excuses." (George Washington Carver)
5. Lack of Motivation:
Lack of motivation make you lazy and keep you away from goals. Motivation is a driving force that will help you focus on your goals. Try to indulge in those activities which give you motivation and self-confidence.
Find things, videos, stories and people who inspire you and motivate you to stay on the right way.
"To succeed, you need to find something to hold on to, something to motivate you, something to inspire you." (Tony Dorsett)
4. Lack of self-study:
Self-study and learning is an important characteristic for achieving success.
Education and study in school are not enough and final stop of learning. Try to educate yourself and learn and experiment new things that will help you master your own goals.
"Self-education is lifelong curiosity." (Lailah Gifty Akita)
3.Believe that you can attain success with little or no work or commitment:
This is a typical reason why people fail to reach their objectives. That's also why so many people fall for "get-rich-quick scams" or buy slimming medications that promise instant weight reduction but don't deliver.
To succeed, you must be willing to devote time, effort, and even money.
2. Failing to acquire new information or skills
Knowledge and abilities are required for success. It will be difficult for you to succeed if you do not broaden your knowledge. You no longer need to return to college in person to learn.
There are several ways to study, and most of the time, what you need to achieve emotionally and financially is not learned through a college degree! Apart from specialized talents, seek for personal and professional development courses to equip yourself with the information, abilities, and attitude required for long-term success.
Successful people never stop learning and have an unquenchable need for information.
1.Ignore your ambitions and visions, or don't have any at all.
What do you aim to accomplish in life, both short and long term? What do you envision yourself doing once you've achieved your objectives? Is it financial security, a better way of life, a new home or automobile, or a trip?
Establish clear goals and what you'll need to do to accomplish them. You are hurting your success if you do not set specific goals or if you forget about them along the road.

Breaking Through Barriers: How to Overcome Obstacles and Achieve Success:
It is critical to overcome typical roadblocks in order to attain success. Fear, lack of attention, negative self-talk, procrastination, lack of discipline, lack of skills or expertise, and limiting beliefs are examples of these.
You may boost your chances of success in your personal and professional life by recognizing these challenges and taking actions to overcome them. Hard effort, commitment, and persistence are required for success, but with the appropriate mentality and approach, anybody can attain their desired degree of success.
20 Easy Ways To Be Happy and Successful
20 Easy ways to be happy and successful
While we all desire happiness and a lovely life, many individuals find it difficult to achieve and sustain. We don't need to chase after anything to be happy; happiness is already inside us; we only need to eliminate some of the impediments to it. I'm going to teach you about 48 Simple Ways to Be Happy and Successful.
Here are 20 Easy ways to be happy and successful:
1. Always maintain your positive attitude:
Positive attitude makes you happy because positive attitude helps to reduce stress, make comfortable relationship, it also increase motivation and prevent you from anxiety.
When you maintain your positive attitude it can be helpful to focus on positive aspects of your life and to practice gratitude for things that you have.
2. Always learn and try new things:
Learning and doing new things can give possibilities for personal growth and development, leading to increased happiness. This can lead to enhanced resilience, a more optimistic attitude on life, and social connection and participation. All of these can contribute to a greater sense of fulfilment and happiness.
3. Do something kind for someone else daily:
Doing acts of kindness can help to cultivate a sense of happiness and well-being, leading to a greater sense of perspective and gratitude.
4. Go to bed early at night and wake up early in the morning:
Sleep is essential for overall health and well-being, and individual preferences and lifestyle factors can play a role in determining overall happiness.
To promote happiness, it is important to find a routine that works best for you and your individual needs, such as experimenting with different sleep schedules, adjusting your bedtime routine, or seeking support from a healthcare professional.
5. Take bath daily and replace warm showers with cold ones
The key to promoting happiness through personal hygiene habits is to find a routine that works best for you and your individual needs, such as taking a warm bath before bed to promote relaxation or taking a hot shower in the morning to feel more awake and alert.
6. Say "No" to people, obligations, requests, and opportunities you're not interested:
Saying "no" can help lessen emotions of anger and exhaustion, enabling us to focus on what brings us happiness.
7. Say "Thank you" every time you're served by someone:
Expressing gratitude and saying "thank you" can be a powerful way to promote feelings of happiness and positivity, as well as create a more positive and supportive environment.
8. Say "I love you" 3+ times a day to yourself and the most important people in your life
Showing love and affection to yourself and the people who are important in your life may be a powerful method to encourage emotions of happiness and contentment. Saying "I love you" to yourself and others can assist to foster connection and closeness, as well as good sensations and emotions.
9. Consume 30 grams of protein within the first 30 minutes of waking up:
Protein in the morning is an important part of a healthy and balanced diet, but there is no direct link between it and happiness. Eating 30 grams of protein within the first 30 minutes of waking up can help to promote weight loss and muscle gain
10. Be generous with a stranger at least once per month
Giving to a stranger at least once a month can be an effective strategy to enhance happiness and well-being in yourself and others.
It can promote feelings of connection and empathy, as well as pleasant emotions, compassion, generosity, and social responsibility, as well as a sense of community and togetherness.
11. Write and place a short, thoughtful note for someone in a day
Expressing gratitude through a note can promote feelings of gratitude in both the writer and recipient, and can contribute to overall happiness and well-being.
12. Respect and become good friends with your parents

Building a positive relationship with parents can lead to happiness, emotional support, role models, communication, family cohesion, and wisdom and guidance.
13. Focus on your goals and keep hardworking:
Goals and hard work can provide a sense of purpose and accomplishment, which can contribute to happiness and success. Goals can increase motivation, productivity, and personal growth.
Hard work and goal-setting are key ingredients for success in any area of life, and it is important to focus on goals and work hard towards them. Break them down into smaller, achievable steps, and create a plan for how you will accomplish them. Stay focused and motivated by tracking your progress and celebrating your successes.
14. Eat at least one meal with your family in a day
Having meals together may foster connection, communication, and a sense of belonging, as well as good eating habits, stress reduction, enhanced academic achievement, and happiness.
15. Spend time reflecting on your blessings at least once per day

Cultivating thankfulness can boost good emotions, reduce stress, enhance relationships, boost self-esteem, and provide happiness. Set aside time each day to focus on your blessings and show thanks to others to make thankfulness a regular part of your routine.
Remember that thankfulness is about focusing on the positive elements of life and cultivating resilience and well-being, not ignoring or dismissing bad feelings.
16. Pray morning, mid-day, and night

Prayer is essential for cultivating inner calm, connection, and well-being and should be done in the morning, midday, and evening. It can be performed silently or vocally, with specific goals or expressions of acceptance and thanks.
17. Read a book in a week
Set a goal of reading one book every week to make reading a regular part of your routine. Select a book that intrigues you and commit to reading it every day. This may be an excellent method to prioritize self-care and create time for things that bring you happiness and fulfilment.
Try to take breaks and to allow yourself to enjoy the reading experience without placing too much pressure on yourself to finish the book quickly.
18. Write in your diary at least 5 minutes per day
Writing down things for which you are thankful may help you change your emphasis to the good parts of your life, which can raise your mood and promote emotions of happiness and fulfillment.
19. Make a bucket list and actively knock items off
Making a bucket list is an excellent method to increase your happiness and fulfilment in life. To do this, you must think, prioritize, plan, execute, celebrate, and reflect on the beneficial influence it has had on your life.
Working actively towards your objectives may provide a sense of purpose and success, which can contribute to increased happiness and well-being.
20. Do not use the internet 24 hours once per week:
Taking a break from the internet and digital devices can help promote feelings of happiness and well-being. Being constantly linked to technology may be overwhelming and taxing, but taking a break can encourage relaxation and regeneration.
The 5 Quickest Pay Growth Jobs
The 5 Quickest Pay Growth Jobs
Glassdoor just issued its analysis on monthly local pay, which breaks down which profession witnessed the greatest pay gain this previous year. The following are the nine fastest-growing jobs.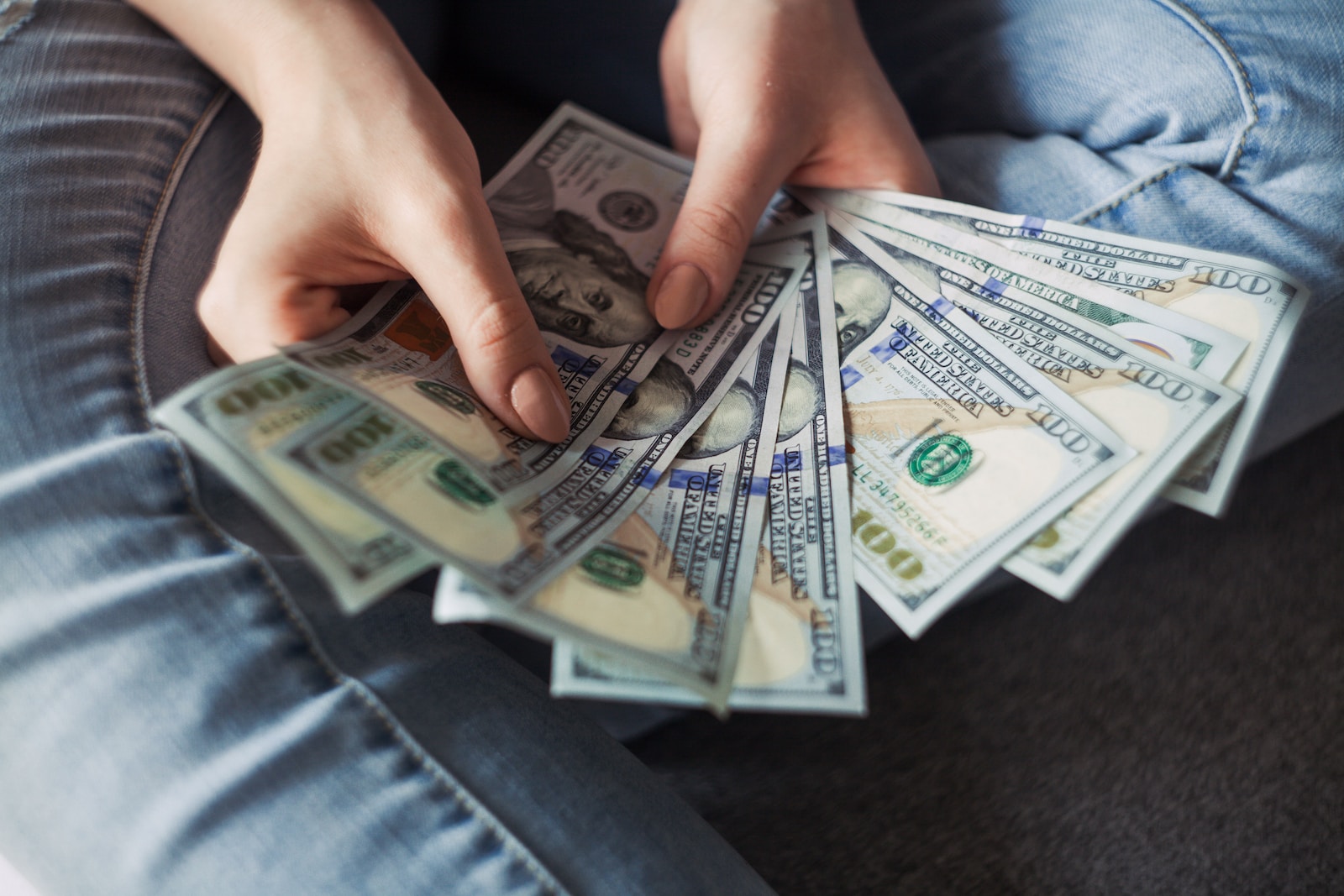 Here are The 5 Quickest Pay Growth Jobs:
1.Financial manager: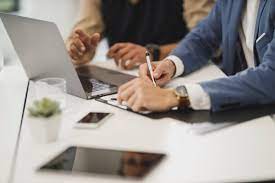 Financial managers are in charge of supervising a company's financial health. They create financial reports, analyze data, and make financial choices that influence the overall profitability of the organization.
Their yearly salary in the United States is around $121,000, and they have opportunities for advancement such as becoming a chief financial officer or a financial consultant. A job in financial management may appeal to those with analytical and problem-solving skills, a comfort level with numbers and data, and a desire to make strategic judgements.
Percent wage growth: 17% between between 2021 and 2031.
Median base pay: $83k
2. software developer :
As technology progresses and organizations rely increasingly on software solutions, software engineers are in great demand. They may work in a variety of industries and are in charge of designing, testing, and developing software applications and systems.
A software developer's annual pay in the United States is roughly $47,060 , with prospects for growth. Those with excellent problem-solving abilities, familiarity with coding languages, and a desire to work in a dynamic and fast-paced workplace will thrive in software development.
Percent wage growth: 22% between between 2021 and 2031.
Median base pay:$47,060
3. Bank Teller: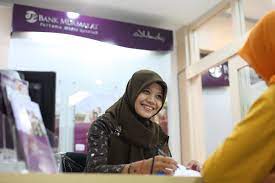 Bank tellers perform transactions, answer client enquiries, promote bank goods and services, and balance cash drawers. They are in high demand as more financial services are made available online, but clients still want in-person assistance.
A bank teller's annual income in the United States is roughly $34995 , and there are prospects for growth such as becoming a customer service representative or a personal banker. Bank teller jobs are ideal for people who have exceptional customer service abilities, a keen attention to detail, and a desire to work in the banking field.
Percent wage growth: 8.1% between between 2021 and 2031.
Median base pay:  $34995 
 4. Pharmacy Technician: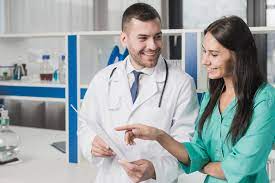 With a yearly salary of $35,406 , pharmacy technicians assist pharmacists in the dispensing of medicines and administrative operations. Some states may require them to be certified or licensed, increasing their employment opportunities and earning potential.
Individuals with a keen eye for detail, good communication skills, and a desire to work in the healthcare industry may find pharmacy technician job to be a satisfying profession.
Percent wage growth:  5% between 2021 and 2031.
Median base pay:  $35,406 
5. Warehouse Associate: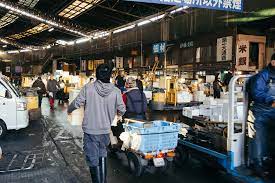 Warehouse workers are in charge of organizing and maintaining inventory, shipping and receiving commodities, and running machinery at a warehouse. Because of e-commerce and online ordering, they are in high demand, and their yearly remuneration varies according on expertise, geography, and sector.
Companies may provide greater income or benefit packages, as well as opportunities for advancement. Warehouse jobs are great for persons who value hard work, cooperation, and attention to detail.
Percent wage growth :  5.8% between 2021 and 2031
Median base pay: $41,000
6. Maintenance Worker: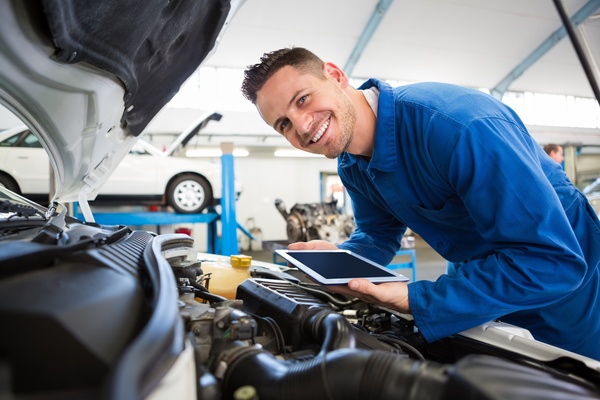 Maintenance employees are required to keep facilities and equipment in excellent working order. They are responsible for servicing, apparatus repair, and ensuring that buildings and equipment fulfil safety regulations.
Maintenance employees earn an average of $36,000 a year, depending on region, expertise, and sector. Certain industries, such as manufacturing and healthcare, may pay more. Maintenance work is ideal for people who prefer hands-on work and take satisfaction in keeping structures and machinery safe and efficient.
Percent wage growth:
Maintenance and repair personnel are expected to increase by 5% between 2021 and 2031.
Median base pay:  $36,000
10 Easy Steps to get more Creative ideas
10 Easy Steps to get more Creative ideas
The skills and talent are very important when it comes to thinking about creativity and Creative ideas. The modern world called creativity as a natural gift. Creativity is a thing to be learned, practiced and build, just like the other things. It is a talent that needs regular practice to solve life's problems as well as discover new things and its opportunities. I will tell you about 10 Easy Steps to be more Creative.
If you want to build your creativity, here are 10 Easy Steps to get more Creative ideas:
Be aware and open
Choose the creative environment
Think new ideas
Do what you like
Ask new questions
Start drawing
Go for a walk
Play with toys
Develop Curiosity
Think deeply
1. Be Aware and open:
If you want to get Creative ideas you must aware and know what is happening around you. Creative people are always ready to look for possible solutions. It can be done by becoming more aware, open and practicing mindfulness.
2. Choose the Creative Environment:
It is the reality that every person in the world can be creative. You simply need the right place or environment and support to be creative to get a Creative idea. You have seen the kids full of creative energy because they don't have fear of failure or criticism. You have to be bold and spend time with those people who are creative and who give you courage and confidence.
3. Think new ideas: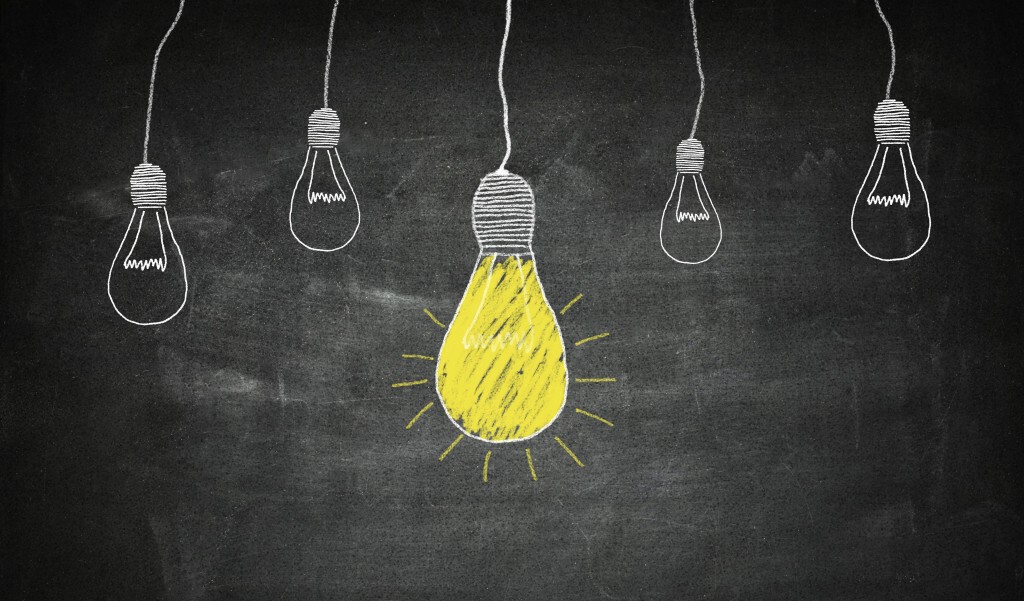 You should make your mind focus and think about new Creative ideas or combine ideas in a particular manner. Look for new things, combine them or break them to get ideas. See relationships between disparate things, make useful association among ideas.
"Creativity is the ability to see relationships where none existed."Thomas Disch.
4 .Do what you like:
If you want to become creative and get Creative ideas, you should do those things which you like and gradually you will see new ideas coming in your mind. Facing a creative challenge enables you to go for solutions to problems.  That's where your creativity starts-either sink or you swim.
5. Ask new questions:
Any idea you have is something you pulled out of your memory which means that you have excellent ideas, you got a very helpful information from your mind and used it. That means that whenever you think about an issue differently, you ask your mind a question. People with creative mind think about problems from different aspects. The more different question they ask, the more creative ideas they get.
6. Start Drawing:
Drawing or sketching is a very helpful way to make your mind constructive and save your memories. Start drawing whenever you are free with a cup of coffee. The more you will draw, the more you will get new imaginations and ideas.
7. Go for a walk:
You should go for a walk in the park, walking will allow you to visualize the things which will help you a lot. Consider your problems from different aspects. The physical movement has been shown to have a positive effect on creative thinking.
8. Play with toys:
Playing with toys is very helpful for building new connections. Many creative design firms give confidence to employees to keep toys on their table. Building something with your hands can just the creative jolt you need.
"I'm not the least bit self-conscious about my toy collection," Sawyer says.
9.Develop Curiosity:
Be interested in the world around you. Examine and investigate subjects that interest you. Inquire and seek answers.
10. Think deeply: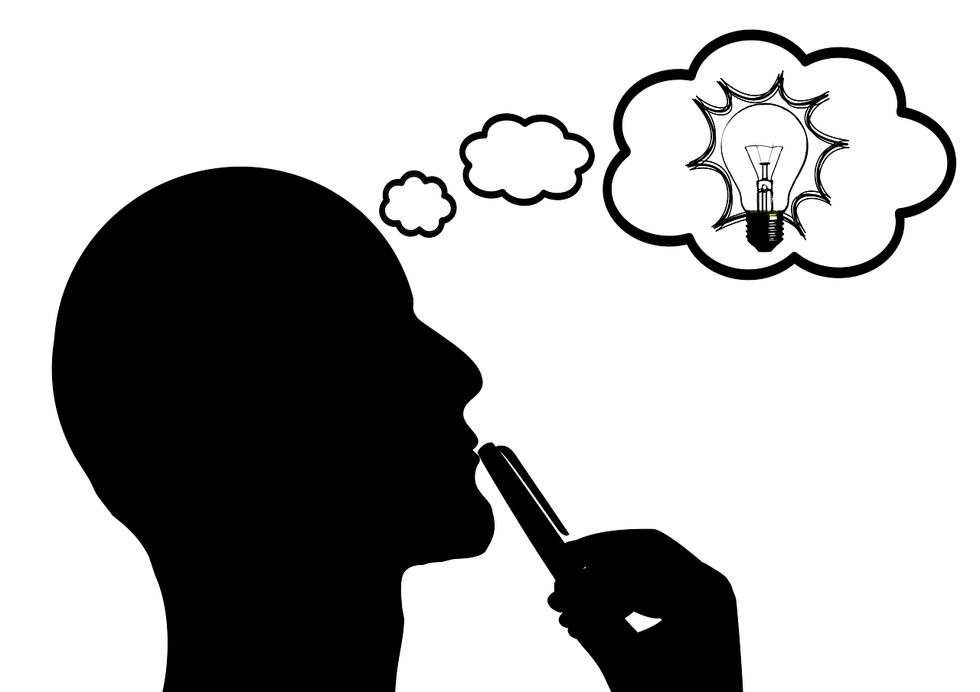 For getting new ideas you have to think deeply and with full concentration. Great creative breakthroughs only occur when we have focused and concentrated sufficient attention on our goal. These are the 10 Easy Steps to get more Creative ideas. Wish you best of luck!
Conclusion:
Creativity is a natural gift that requires consistent exercise in order to overcome life's difficulties and find new things. To develop creativity, it is necessary to be alert and open, to pick the appropriate surroundings, to ponder new ideas, to do what you enjoy, to cultivate curiosity, and to ask new questions.
Drawing or sketching, going on a stroll, playing with toys, increasing curiosity, enquiring and seeking answers, and thinking deeply are among the 10 Simple Ways to Get More Creative Ideas.