"Get motivated with CT Fletcher's Most Inspiring Quotes"
INTRODUCTION
CT Fletcher's journey to success is one that many can learn from. After a difficult upbringing, Fletcher found himself in a world of drugs and violence. It was only when he was incarcerated that he decided to make a change in his life. He began weightlifting in prison and quickly fell in love with it. After his release, Fletcher dedicated himself to becoming the best lifter he could be.
His hard work paid off and he soon became one of the most successful powerlifters in the world. What's more, Fletcher has used his success to help others, founding a non-profit organization that helps at-risk youth find their passion in life. Fletcher's story is one of determination and perseverance, and it is an inspiration to us all.
Quotes that will inspire you
This is a compilation of some of the best quotes from CT Fletcher. These motivational words of wisdom are sure to inspire you to achieve success in whatever you do.
"History never remembers the haters." – CT Fletcher
"Everything is impossible until someone crazy enough comes along and makes it possible." – CT Fletcher
"Pain is necessary, embrace the pain!" – CT Fletcher
"F**k average, beast or bitch, it's your choice!" – CT Fletcher
"You must become obsessed with obtaining what you are trying to get, you have to be obsessed with it." – CT Fletcher
"Question impossible." – CT Fletcher
"Will is the key to success. Remember who you are and don't let nobody tell you that you can't do it." – CT Fletcher
"Live an extraordinary life. Don't settle for an ordinary life. It's easy to be ordinary. Anybody can do that." – CT Fletcher
"Don't quit because it gets hard! Keep pushing through! It will pay off!" – CT Fletcher
How to stay motivated
Are you having trouble getting started on your work, sticking to a routine, or completing tasks? Feeling unmotivated is one of the most common problems people face, and it can be tough to overcome. However, there are ways to stay motivated and achieve your goals.
Everyone faces challenges and setbacks at some point in their lives, but how you respond to these difficult times can determine your success or failure. One of the most important traits for success is staying motivated. Here are a few tips on how to stay motivated:
Visualize your goals. When you have a clear picture of what you want to achieve, it's easier to stay motivated. Take the time to write down your goals and imagine yourself achieving them. This will help keep you focused and driven.
Set small goals along the way. Once you have your larger goals in mind, break them down into smaller steps that you can take action on each day or week. This will help you feel more in control and keep you moving forward towards your ultimate goal.
Find a role model or mentor.
Don't give up
No matter how hard things seem, don't give up on your dreams. You never know what might happen if you keep going. Sometimes the only thing separating success from failure is perseverance. So don't give up–keep working towards your goals and you'll eventually achieve them.
CONCLUSION
In conclusion, CT Fletcher is an incredibly inspiring individual with a wealth of wisdom to share. If you are feeling down or unmotivated, take a look at some of his most famous quotes and let them motivate you to succeed. Remember, it's not about how hard you hit, it's about how hard you can get hit and keep moving. As CT Fletcher himself says, "Succeeding is not given. It's earned." So go out there and earn it!
The success that may come from cutting corners only lasts for so long. When you choose to go the easy route, you're often missing out on many opportunities or lessons learned that you could have only gained from hard work and dedication. Persistence is a key aspect of achieving your goals and can be applied throughout many different realms of your life
Looking at CT Fletcher's story, it's clear that his success wasn't handed to him on a plate, especially his achievements in powerlifting. His strength records came with a big price – his health.
Having endured abuse as a child, Fletcher was hoping that his life would finally take a positive turn once he started growing a career through powerlifting. However, the exact opposite happened – his health deteriorated, and he almost died due to his unhealthy diet.
But, Fletcher came out stronger than the adversities, learning lessons the hard way. That's why he now preaches the importance of a healthy lifestyle to everyone – exercise and whole foods being the key ingredients to a healthy life.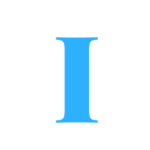 A blog which focuses on business, Networth, Technology, Entrepreneurship, Self Improvement, Celebrities, Top Lists, Travelling, Health, and lifestyle. A source that provides you with each and every top piece of information about the world. We cover various different topics.