Top 10 Famous People With Klinefelter Syndrome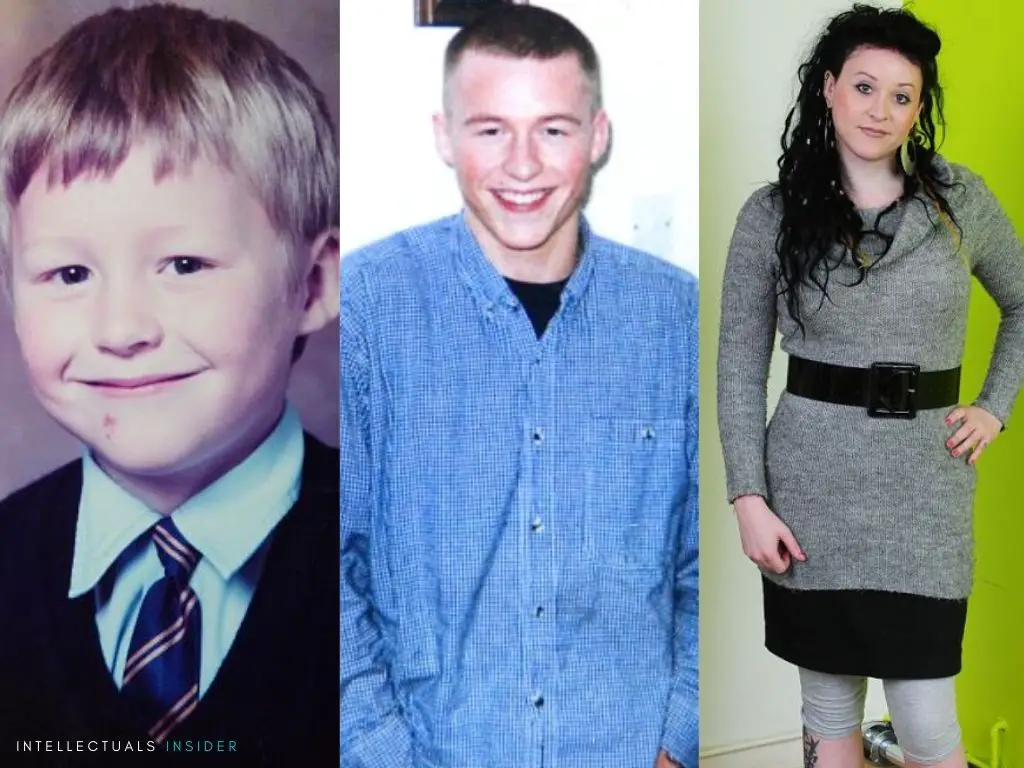 Klinefelter syndrome is a genetic disorder in which the person has an extra X chromosome.
It is a male disorder and the individual has male sex organs, but many other features like small testicles, higher-pitched voice, and less musculature are seen in them along with some female features like wider hips and larger breasts.
This chromosome abnormality occurs around one in every 660 males.
This chromosomal condition causes mild to severe symptoms that appear early or later on during life.
The usual signs of Klinefelter syndrome include lack of development of sperm production by the testes, enlarged breast tissue (gynecomastia), reduced facial hair at puberty, and an increase in height.
Some people develop fertility problems due to low testosterone levels while others experience infertility without any known medical problems.
A number of studies have shown that Klinefelter syndrome affects men in three ways: mentally, physically, and developmentally/cognitively with some suffering from mild or moderate learning disabilities.
Are there any treatments & cures available for Klinefelter Syndrome?
Treatment options for Klinefelter syndrome may include:
Hormone therapy: Testosterone replacement therapy can help improve physical and sexual development in males with Klinefelter syndrome.
Education and support: Learning about the condition and seeking support from friends, family, and healthcare professionals can help individuals with Klinefelter syndrome cope with the physical and emotional challenges of the condition.
Speech therapy: Some males with Klinefelter syndrome may have speech and language delays, and speech therapy can help improve communication skills.
Occupational therapy: Occupational therapy can help individuals with Klinefelter syndrome develop skills needed for daily living, such as dressing and bathing.
Fertility treatment: In some cases, males with Klinefelter syndrome may be able to father children with the help of fertility treatments, such as intracytoplasmic sperm injection (ICSI).
It is important to work with a healthcare provider to determine the most appropriate treatment plan for the individual with Klinefelter syndrome.
There are many famous people who had this chromosomal disorder including a few celebrities. Read on to know the top 10 most famous people with this condition:
10. Dr. Renee Richards
Renee Richards was a famous ophthalmologist who has an additional X chromosome.
He was also known to suffer from Klinefelter's syndrome. She became famous when she tried to participate in a women's singles tournament in 1976 but was initially barred from participating because of a new law that required female competitors to have 2 X chromosomes only.
Richards refused to take the mandatory tests. She appealed the decision and won her case, he had a briefly successful career as a tennis player after this incident, despite his condition.
The New York Supreme Court made its biggest precedent by allowing her to play a woman instead of a man, citing other cases where intersexed people were permitted their own category (such as Renee Imperato-McGinnis, who won a case in 1975 to play as a woman).
9. Caroline Cossey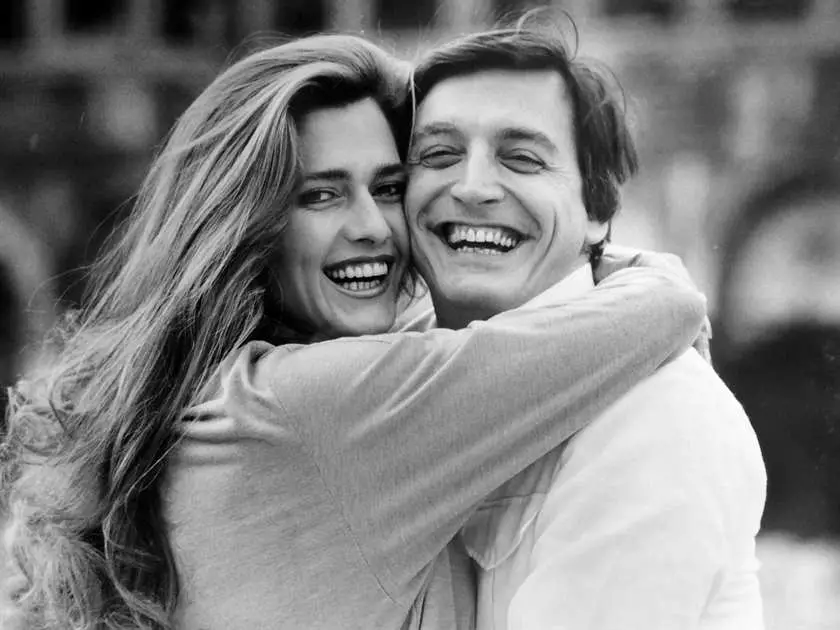 Caroline Cossey (born 31 August 1954) is a former English model and an actress.
Cossey was assigned male at birth and underwent gender reassignment surgery in 1974 while serving in the British Army.
She later successfully sued the UK Ministry of Defence for wrongful dismissal due to her transsexual status, receiving one thousand pounds in damages.
Cossey came to international attention in the early 1990s when she revealed that she had been a participant in the James Bond films and posed nude for Playboy magazine's September 1991 issue.
She underwent further sex reassignment surgery later during that decade, which also ended her career as a model.
In addition to her fame from modeling and the James Bond film appearances, Cossey has also been recognized for her work as an LGBTQ rights activist.
8. George Washington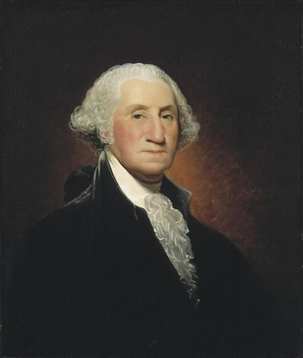 George Washington was the first President of the United States and Commander-in-Chief of the Continental Army during the American Revolutionary War.
He also presided over the convention that drafted and approved the Constitution.
The consensus among historians is that he had Klinefelter syndrome, a genetic disorder in which an individual has an extra X chromosome.
He was famous for his peak physical health despite having chronic illnesses like smallpox (he got this in 1751 when he was two years old), pneumonia (in 1789), and tuberculosis (in 1789).
He also did not have very strong muscles and at 6 feet, 4 inches tall; he did not look like the caricature of him that was drawn later on.
7. Caster Semenya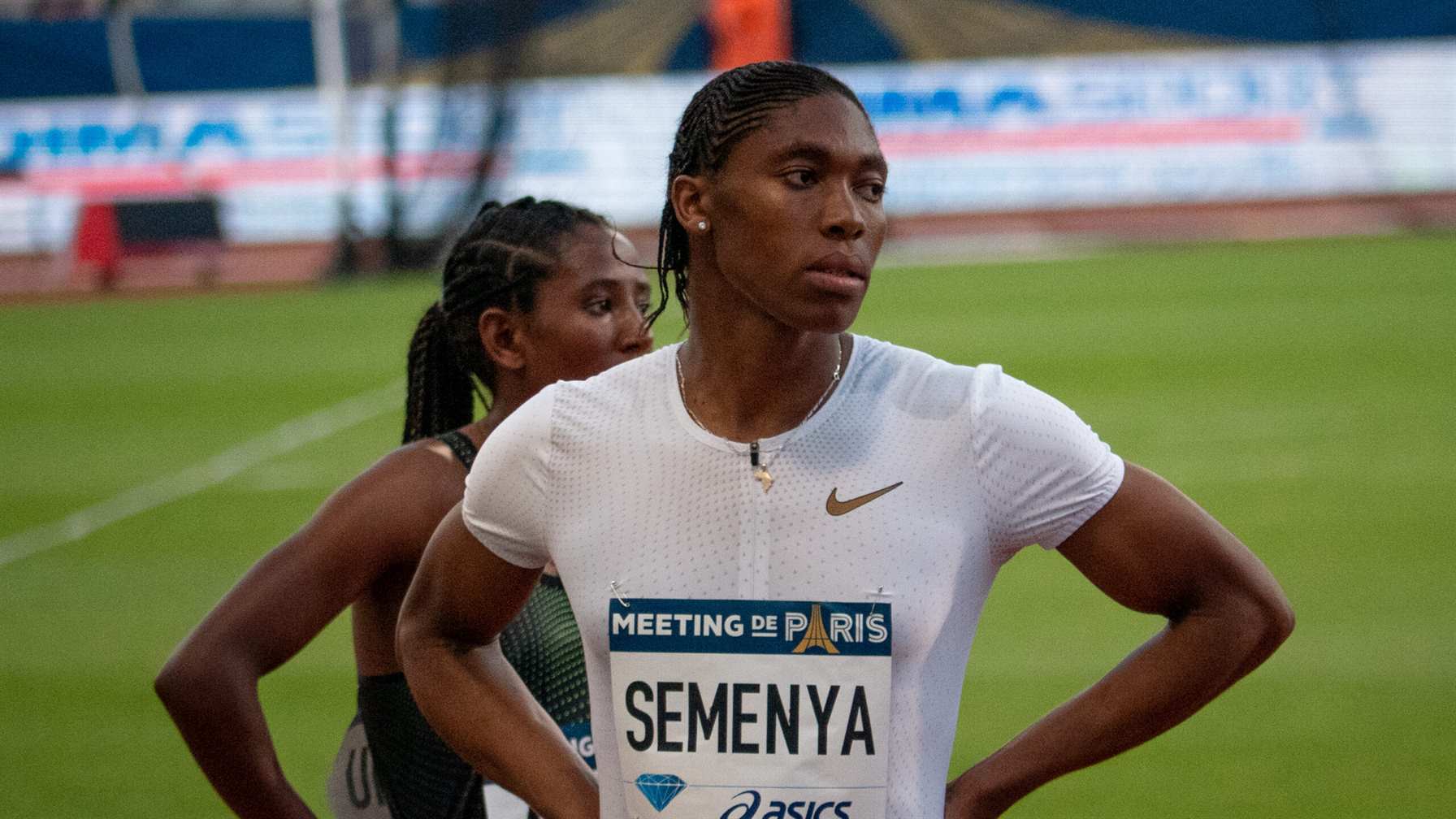 Caster Semenya is a South African middle-distance runner and gold medalist originally referred to as an intersex athlete, but no evidence was found to support this.
She has since been allowed to compete by the IAAF without any known medical conditions.
There are no other tests that can accurately diagnose the syndrome. However, some have argued that she may have a medical condition known as "classical" congenital adrenal hyperplasia. She had Klinefelter Syndrome, but her circumstances were different because he was not allowed to compete because she was not diagnosed with it.
She still won many races despite all of the controversies about her condition, and she even defended her 800-meter title at the 2012 Olympics in London.
6. Brooke Moore
Brooke Moore is a trans woman who has been missing from her town for sixteen years.
She was born with Klinefelter's syndrome, which is the most common chromosomal disorder associated with transgenderism.
She was assigned male at birth and went to an all-boys school. But eventually, she developed breasts and never grew Adam's apple or facial hair.
This led to her diagnosis of Klinefelter syndrome, meaning she was born with an extra X chromosome.
5. Tom Cruise

One of Hollywood's most famous actors has been rumored to have Klinefelter syndrome. This is a genetic disorder associated with transgenderism in which an individual has an extra X chromosome.
He was diagnosed with dyslexia as a child and has struggled with it throughout his life, but eventually found a way to overcome this issue through a proper education system.
However, there are no records of him receiving treatment for Klinefelter syndrome but rumors have circulated about him having it.
4. King Tutankhamun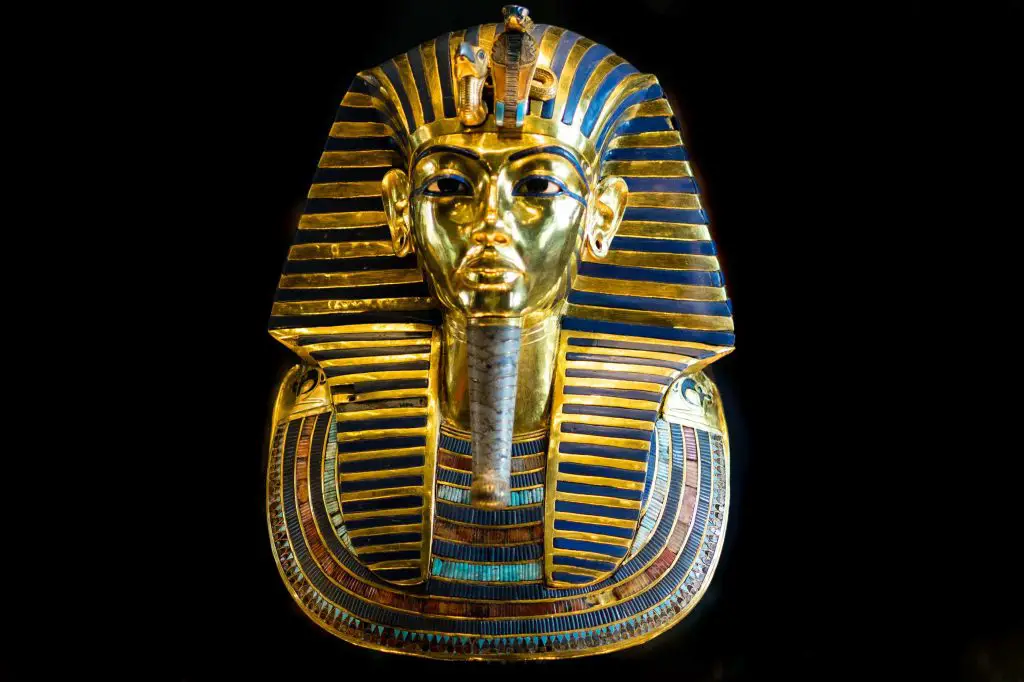 King Tut was an ancient Egyptian Pharaoh who lived during the New Kingdom of Egyptian history.
He was also known as the "boy-king" because he became king at age ten and died around age eighteen or nineteen, which is young for a pharaoh.
He is well known for his golden death mask which was found in a tomb.
This has been cited as the most famous archaeological find of the twentieth century, and it included a full-sized sarcophagus that was decorated with gold.
King Tut Klinefelter syndrome was discovered after his mummified remains were studied by scientists.
According to Bernadine Paul, the king's sculptures had "defined breasts" which resembled those of a young girl who published a remarkable correspondence in JAMA from 2013-2016 claiming that she is Pharaoh Akhenaten and not Queen Nefertiti as most historians believe her identity with certainty but simply wanting confirmation through DNA tests before engaging into more serious historical research about ancient Egypt,
Even if these details are mixed up due to lack or unclear information during the excavation process it can still come out positively for this subject because there does exist evidence accepting both sides, one stating he suffered while the other exonerates him completely given the latest discoveries!
3. Lili Elbe

Lili Elbe is a famous Danish painter and a transgender person.
She was born as Einar Magnus Andreas Wegener, but she changed her name to Lili Ilse Elvenes after transitioning from male to female.
In 1930, she became one of the first recipients of sex reassignment surgery ever done.
Before undergoing her first surgery, Lili Elbe had been told with firmness and determination that she was more female than male.
Doctors at the time diagnosed this condition now known as Klinefelter syndrome or "XXY" for short but did not know what caused it because scientists didn't yet understand hormonal differentiation in humans back then.
Her physicians castrated Dr. Ludwig Levy-Lenz after deciding his feminine features were one reason people speculated about adding fuel onto speculation fires when they believed he might have given birth to children of different kinds depending on their sex organs during operation despite never producing any offspring himself.
However, she passed away after her third surgery in 1931.
But even though she is no longer alive today, the details surrounding her life are still fascinating.
Her brother Gerda Gottlieb was an artist as well and also had Klinefelter syndrome which led to the reasoning why Lili had this particular genetic disorder as well.
2. Jamie Lee Curtis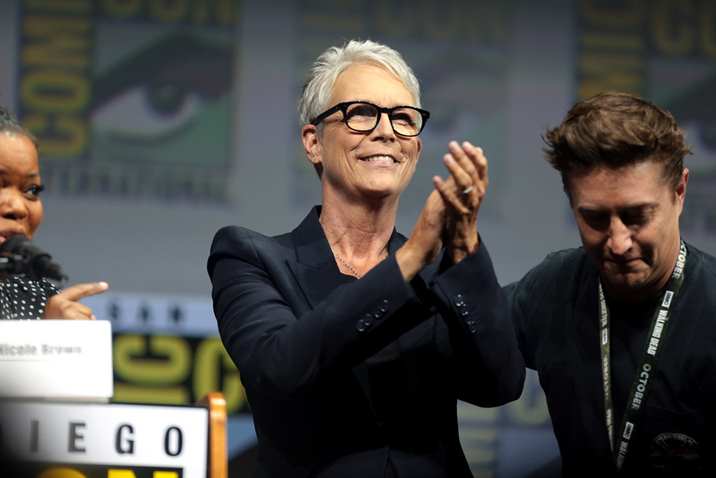 Jamie Lee Curtis is another famous Hollywood actress who might have Klinefelter syndrome.
Her parents gave her a unisex name since she was born during the middle of the twentieth century when more people started transitioning into different genders outside of designated sex roles.
For this reason, some people believe she had Klinefelter syndrome since she didn't identify as a female.
Jamie Lee also doesn't like to discuss this issue in public, and she might be trying to prevent rumors from getting out of hand.
However, her feminine looks do give away that there is something different about her compared to other people who were born with the XX sex chromosomes.
1. Adele Markham
Adele Markham is a 31-year-old woman who had Klinefelter Syndrome and had been living as a man until a stunning medical discovery revealed her true sexual identity.
For Adele, she had always felt that she was not meant to live life as a male and knew deep down that something was different about her.
When she was born, doctors told her parents she's one of the three variants of XXY chromosomes which gave her ambiguous genitalia during puberty. But even though she was born with male sex organs, Adele describes herself as a normal girl who loves clothes and one day hopes to be married.
Conclusion
So It can be seen that Klinefelter syndrome is not really a condition of the past. Today, there are many celebrities with this genetic disorder.
We listed the above 10 famous people with the disorder to help raise awareness for those who may not be aware of the condition.
If you know someone who has been diagnosed or suspect they might have it, please share this article on social media so that others can learn more about Klinefelter Syndrome as well!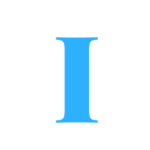 A blog which focuses on business, Networth, Technology, Entrepreneurship, Self Improvement, Celebrities, Top Lists, Travelling, Health, and lifestyle. A source that provides you with each and every top piece of information about the world. We cover various different topics.
7 Health Benefits of Eating Dry Fruits
Dried Fruits are the fruits that have had most of the water content removed through drying methods. Most common types are raisins, figs, dates, prunes, and apricots. I will tell you about 7 Health Benefits of Eating Dry Fruits. Dried fruits suggest some benefits over fresh fruits.
Dried fruits should be eaten in order to maintain your weight as they contain notably extra calories per serving than the fresh fruits. These contain essential minerals, vitamins, phytonutrients, antioxidants and fibre, which are beneficial for your health. However, dried fruits have lost a small percentage of vitamins during the dehydration process, as compared to fresh fruits and, it's best to use standard serving sizes, as a 1/4 cup of dried fruit and 1 cup of fresh fruit.
These fruits can be preserved for a longer period. They can be a handy snack, particularly on long trips, where refrigeration is not available, it would provide them with needed proteins and fat. Dehydration of fresh fruits finally, causes some of the vital nutrients to become more concentrated. Dry fruits also provide stamina before exercise, thereby are usually suggested by fitness experts, as help in increasing metabolic rates.
Here are the 7 Health Benefits of Eating Dry Fruits:
1. Nutrient Density: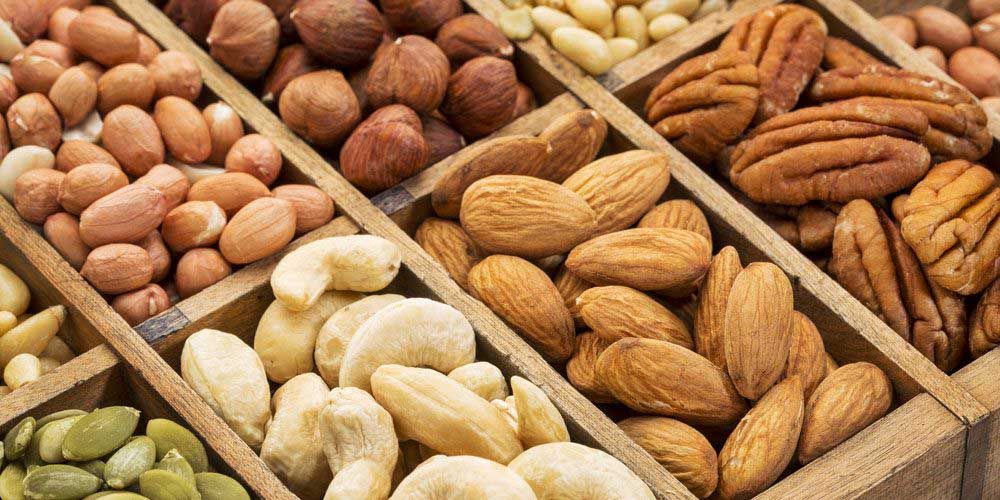 Dried Fruits are healthy, nutrient-dense foods.  According to The Academy of Nutrition and Dietetics, a nutrient-dense food has an excessive quantity of vitamins, minerals and other health-promoting compounds with comparatively few calories.
2. High Fiber:
Dried fruit basically contains a plenty of fibre. By weight, dry fruit is highly rich in fibre up to 3.5 times of fresh fruit. Thus, one serving can supply a vast percentage of the daily intake of many vitamins and minerals, such as folate. Fiber helps in keeping your digestive system running smoothly and in well-ordered.
3. Antioxidants:

Dried fruits are high in phenolic antioxidants, which have several health benefits. Polyphenol antioxidants are related to health benefits like in improving blood flow, better digestive health, reduced oxidative damage and decrease the risk of many harmful diseases.
4. Fat and Calories:

Dried fruits contain very less amount of fat. They also have significant calories per serving, making them a healthy natural source of energy for athletes. They are the amazing supplement for people, who healthfully seeking to gain weight.
5. Iron Rich:
Dry fruits are very rich in iron. Iron is a very important mineral for our body. It is a part of blood cells in the body. The most important purpose of iron is to carry oxygen from the lungs to the muscles and other organs of the body.
6. Potassium Rich:
Dry fruits contain a very high amount potassium. Potassium is an essential nutrient which is used to control and maintain the fluid and electrolyte balance inside the body. The current daily value for potassium is 3.5 gm.
7. Good for Skin:
Dry fruits are very helpful to maintain and make your skin healthier. They are packed with various amount of vitamins, essential fats and nutrients to keep skin healthy and fit. They also have much skin benefits and they are the core ingredient of beauty products.
Why we include dry fruits in our daily lives?
Dried fruit is a healthy diet which contain many nutrients, fiber and it is also a source antioxidants which is responsible for improving blood flow, boost your digestive system and also prevent you from Many diseases.
How much dry fruits you can take your diet in a day?
Consuming too much dry fruits has worse effect on your weight it may be a cause of weight gain so it is very necessary to know about the quantity of dry fruits you should take in a day healthcare professional suggest that everyone should take 2 table spoon.
Because it contain sugar which they can easily help to weight gain.
Conclusion:
Dried fruits has contain vital minerals which is very essential for our growth it has various benefits which is described above the article.
Dried fruits are also beneficial to the skin since they include vitamins, vital fats, and nutrients which helps to maintain our skin healthy and fit.
5 Healthy Habits You Can Start Now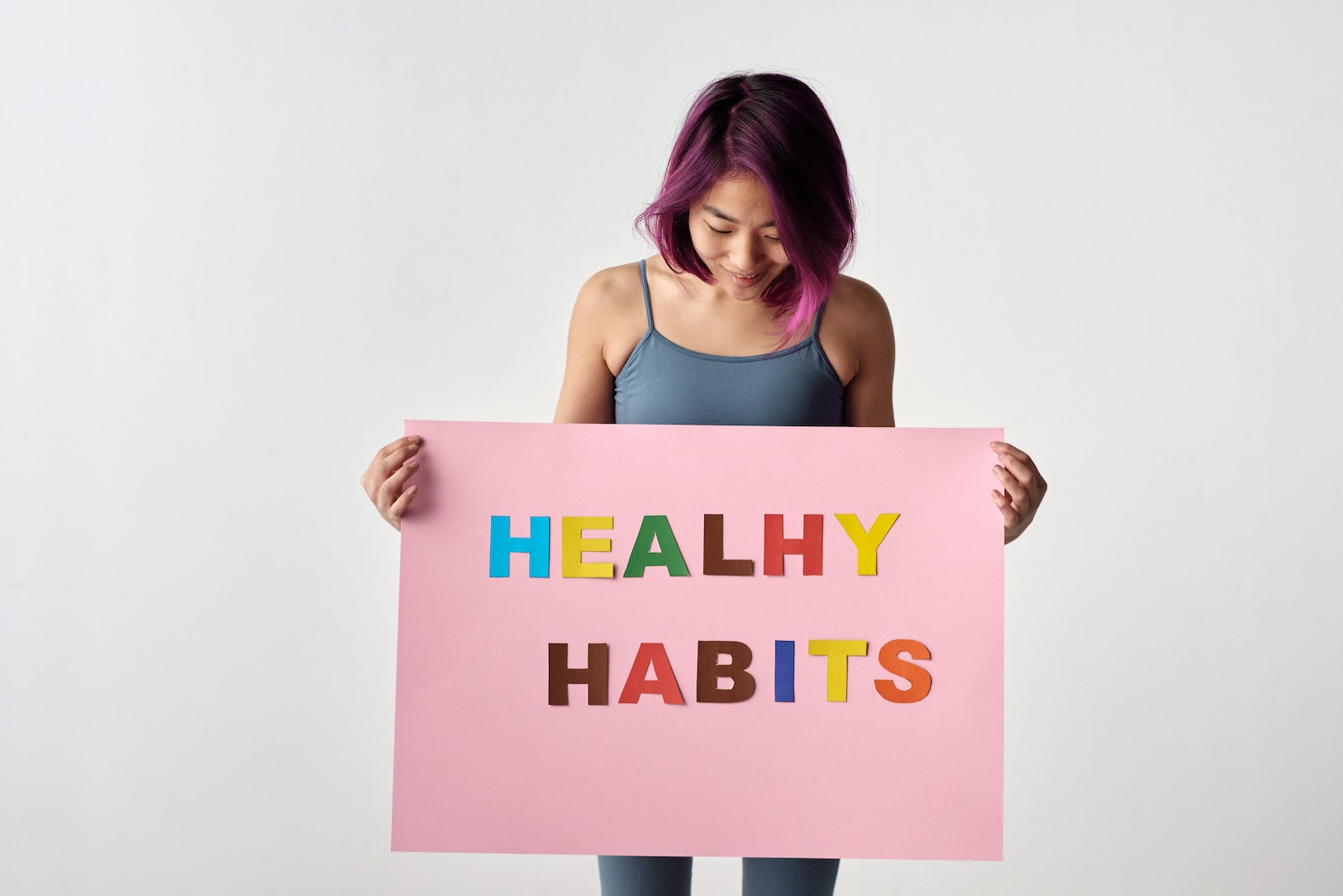 Following are 5 Healthy Habits You Can Start Now
Good habits are too easy to acquire. Once it becomes the part of your life, you will find it difficult. They're broken up into categories like exercise and physical well-being, healthy eating and drinking tips, all the mental and spiritual healthy habits, all the ways to bring more love and joy into your life.
Today I'm sharing 5 Healthy Habits You Can Start Now to make your life happy, healthy and successful: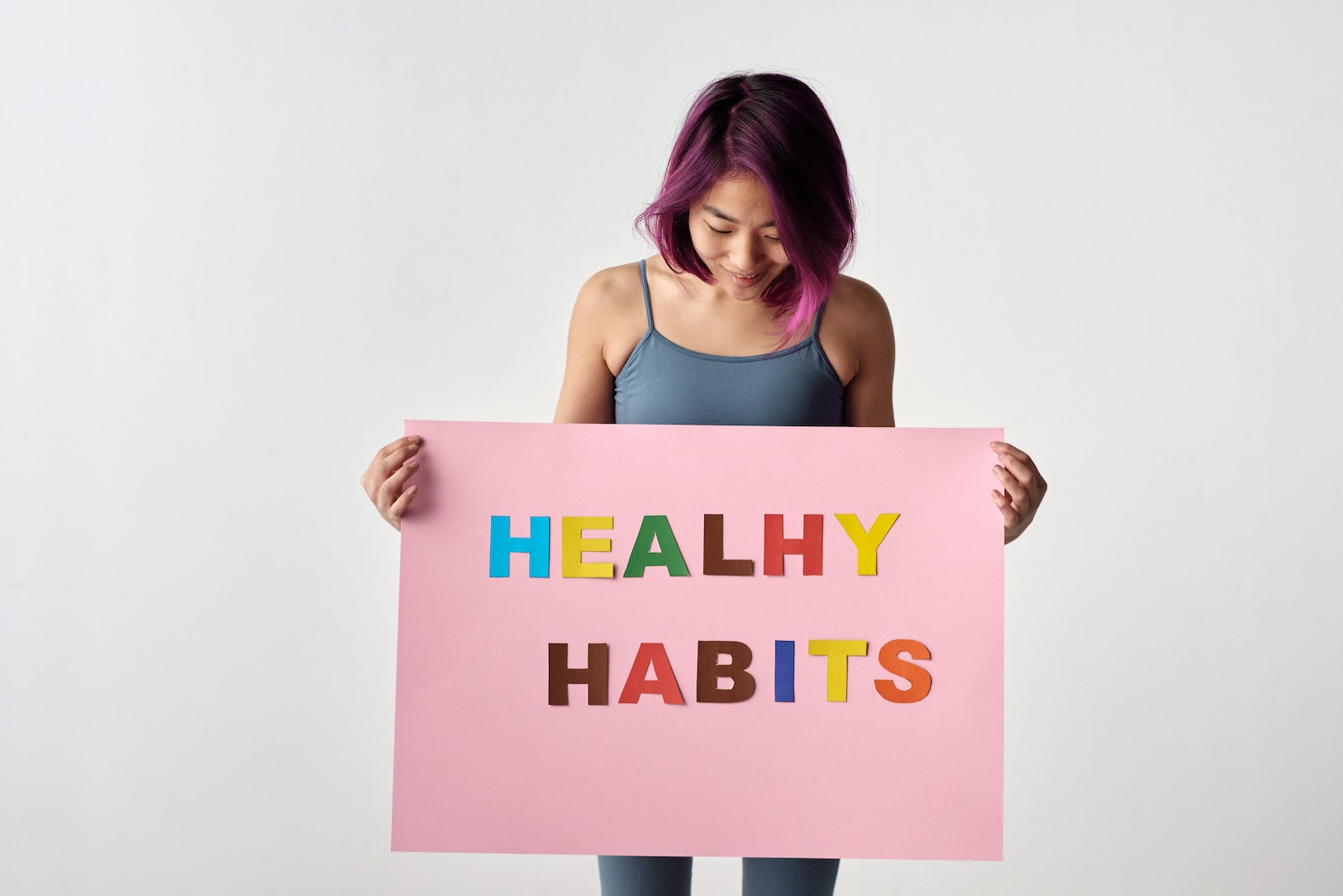 1. Exercise In the Morning:
Exercising in the morning gives you more energy throughout the day. Moderate or potent exercise is important for calorie burn and heart health. Incorporate exercise on purpose into your daily routine. Excercise, before eating breakfast, makes you feel more empowered at work, improves your mood, reduces workplace stress,  stokes your metabolism, and possibly burns more fats. Take the stairs instead of the elevator.
2. Eat a Healthy Breakfast:
Breakfast is the most important meal of the day. A healthy breakfast should provide calories in the range of 20-35%. Breakfast foods are good sources of important nutrients such as iron, calcium, and B vitamins as well as protein and fiber. It can reduce high blood pressure, obesity, heart diseases and diabetes. The research found that making breakfast as part of your daily routine may improve your learning, memory, reasoning, and creativity.
3. Always take a good sleep: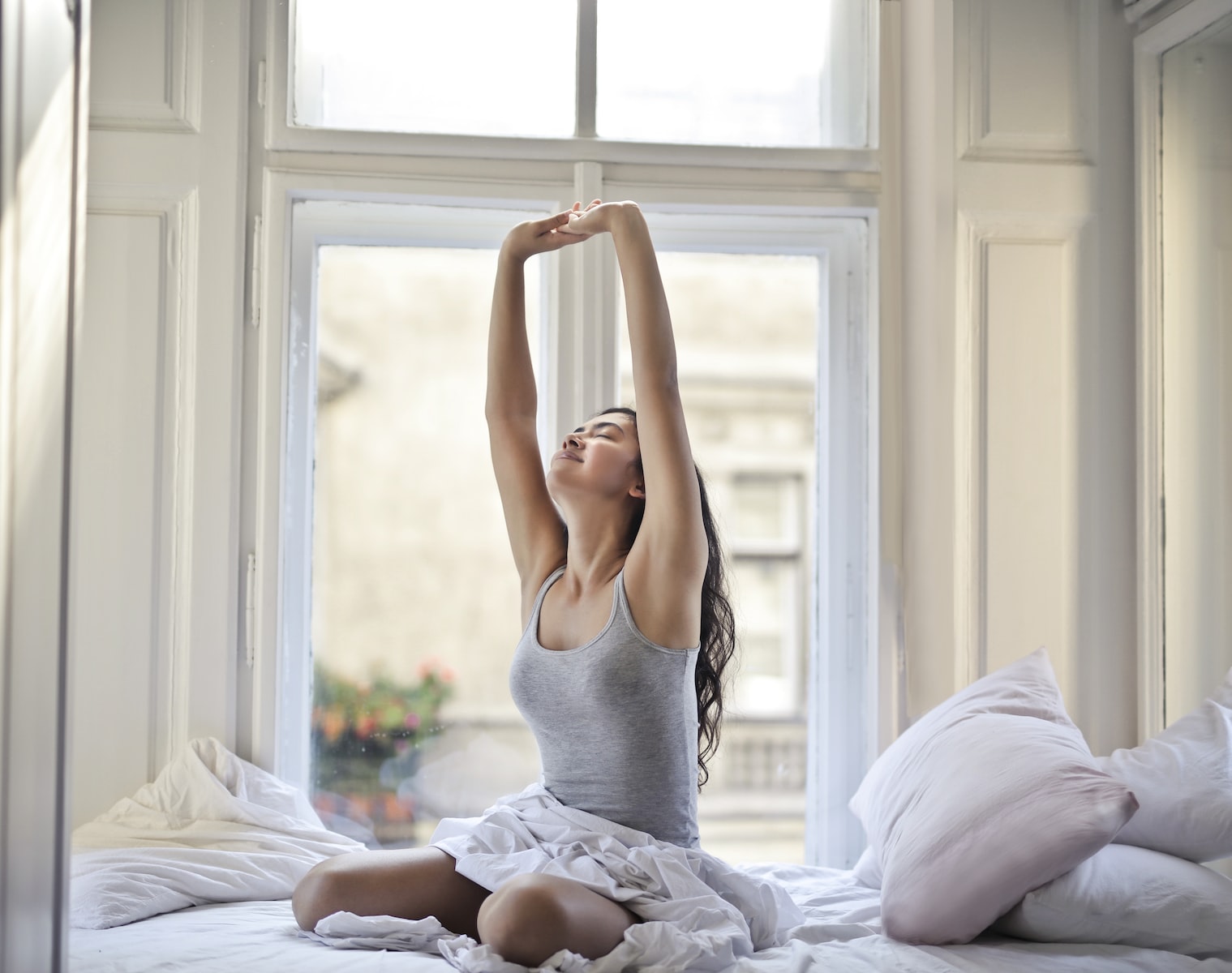 Sleep loss causes you to eat more. It also causes you to reach for high-carb as well as high-fat fare. Studies found that sleeping fewer than 6 hours per night is associated with a 30% higher chance of obesity. Improve your sleeping habits by going to bed daily. Making a relaxing, calming bedtime ritual such as listening to music, sipping hot herbal tea, meditating, or reading. Avoid afternoon napping and lower your thermostat — research has found that the ideal room temperature for sleeping is 60-67 degrees Fahrenheit.
https://www.intellectualsinsider.com/7-health-benefits-eating-dry-fruits/
4. Relieve your Stress: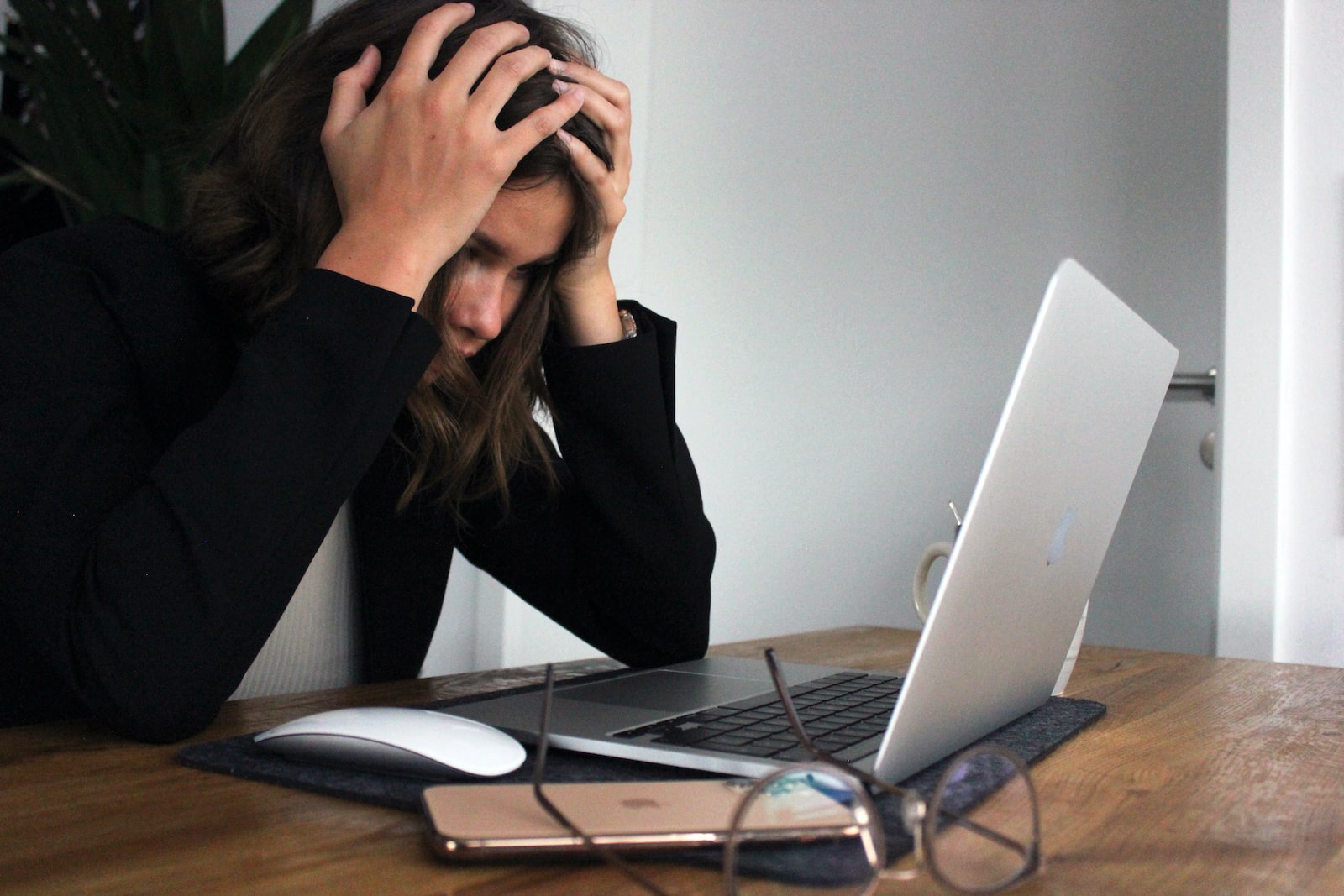 When you get stressed, the brain faces both the chemical and physical changes that affect its functioning, causes physiological effects. When you left with unmanaged over time, the chronic stress can lead to serious problems, such as stomach ulcers, stroke, asthma, and heart diseases. Relieving stress can improve your mood, promote longevity, boost your immune function, and allow to be more productive. Meditation, calling a friend, deep-breathing exercises, going for a jog, taking a warm bath, listening to music, and dancing are some stress-relieving techniques.
5. Eat more Fruits & Vegetables: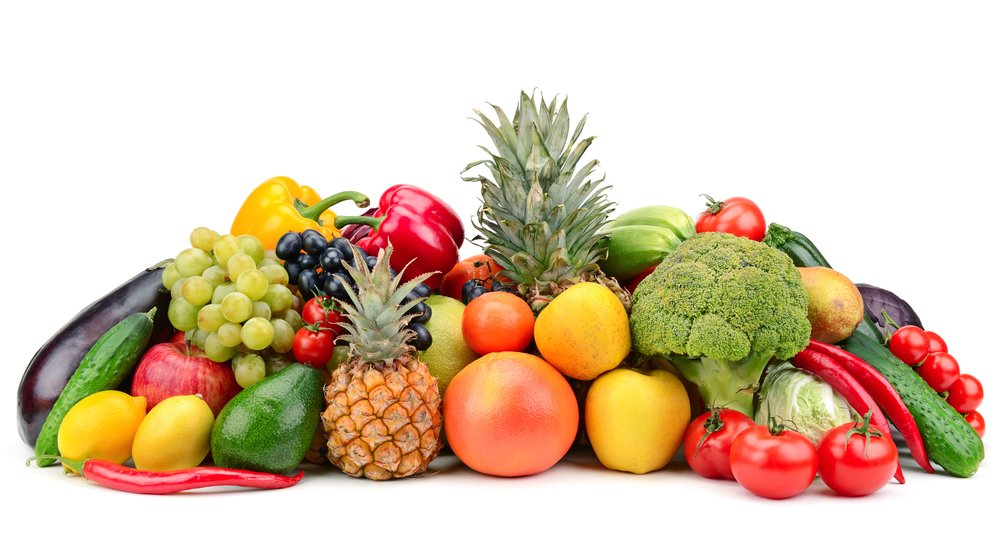 About 90% of Americans do not consume enough fruits and vegetables, despite the fact, the studies show how incredibly they are beneficial to your health. Making it part of your plan by adding them into dishes you enjoy already — toss some extra peppers, olives, onions, or mushrooms on that frozen pizza. Grate carrots, zucchini, or sweet potatoes and saute them along with your lean ground beef. Start by trying to add servings of fruits or vegetables each day and slowly increase the amount until you reach that recommended nine servings of produce per day.
How habits affect health?
Of course habits affects on our both mental and physical health habits can have positive and negative effects on our health
Here are some ways which shows you how habits affect health:
Habits can effect directly on your physical health if you have a habit of morning walk, yoga and physical
exercise then it have many positive impact on your health such as it improve your cardiovascular health, it makes your muscles strong and it also make you physically fit. But on the other hand when you have habits like poor diet , no physical activities it has bad impact on your health which is the reason of many diseases.
Habits can also have effects on your mental health you have a habit of do creative things, engaging yourselves in socializing then it has a positive effect on your mental health. Instead of this if you have a habit being stressed, depressed then it has obviously bad impact on your mental health
Conclusion:
It is very important to note the significance of habits in our lives because it effect on our cognitive and physical health. So, you should have to develop good habits and enhance your health.
5 Tips to Keep Your Food Fresher for Longer
To avoid wasting your food, the secret is storage. In order to keep your food fresher for longer and reduce waste, try some simple tips below.
Here are 5 Tips to Keep Your Food Fresher for Longer:
Organize Your Refrigerator
Separate Your Fruits and Vegetables
Keep the Packaging
Perforation Matters
Don't Refrigerate All Your Foods
1. Organize Your Refrigerator:
The coldest place in the refrigerator is the bottom shelf. Store your meat yoghurt on the bottom shelf, as packed raw meat should live here. Eggs kept in their egg box. Butter and cheese can go in the warmest parts of the refrigerator. Fruits and vegetables can be placed separately in the drawers. Dairy will stay longer as it doesn't need to be super cold. Prepackaged Condiments contains natural preservatives so can live in the door.
2. Separate Your Fruits and Vegetables:
In the way of filling your refrigerator drawers with piles of vegetables and fruits, the major key is to place the fruits and vegetables separately. apart from each other. Those that need refrigerate keep them apart and those that hold on the counter separate. Fruits liberate plenty of ethylene gas, as a result, the spoilage of vegetables occur rapidly.
3. Keep the Packaging:
Keep your food in their original packaging. If your Fruits and vegetables like carrots and apples come in a plastic bag, make sure to reseal the bag as it keeps it fresher for longer. The packaging also helps protect them from bruising in transit and storage. A shrink-wrapped like cucumber will last nearly three times longer than a non-shrink-wrapped one.
4. Perforation Matters:
The air inside plastic containers such as bags of grapes or strawberry and raspberry cartons is often modified to keep it fresher for longer in your refrigerator and slow down decomposition. Fresh fruits and vegetables need air, so avoid them placing in plastic bags without holes, as it spoiled them faster. Mushrooms should be kept in paper bags in the refrigerator.
5. Don't Refrigerate All Your Foods:
Foods like potatoes, tomatoes, onions, garlic, and bananas will store generally in cool places in your kitchen. Keep tomatoes in a cool region away from heat. Store bananas away from other fresh foods and place potatoes, garlic and onions in cool dark places for a longer shelf life. Food like bread also performs better in a bread box, cupboard or on the counter than in the refrigerator.
Importance of keeping food fresh for longer:-
Keeping food fresh longer is very important for various reasons:-
The food which is fresh contains more nutrients than which is spoiled when food is not fresh then how you can take maximum amount minerals, vitamins from it.
It is very important to keep your food fresh because if you don't effort to keep your food fresh then this food is spoil and just become a waste material so for safety it is very necessary to keep it fresh.
Food production has significant impact on environment because food production is not a simple thing it consume lot of energy, water and also cause a green house gas mission so when food is spoil then food will be wasted when you keep your fresh then you directly take part to reducing environment impact which is linked to production of food and waste.
Conclusion:-
Organizing your refrigerator is very necessary for keeping food fresh for longer time. You can organize your refrigerator by dividing fruits and vegetables in different section. You should have to check maintenance of your fridge once in a week it helps your to remain fresh and healthy.