After you die, your brain knows you're dead, terrifying study reveals
After you die, your brain knows you're dead, terrifying study reveals
It was not known if the mind kept working after the body died.
Just like the remake of the '90s cult horror "Flatliners," starring Ellen Page, scientists have discovered that a person's consciousness continues to work after they have died.
In the film, a group of young doctors conducts a dangerous experiment to see what happens in the afterlife by taking turns stopping their hearts.
Dr Sam Parnia and her team from New York University Langone School of Medicine had the same question.
They set out to find the answer in a much less dangerous fashion, looking at studies in Europe and the US on people who have suffered cardiac arrest and "come back to life."
"They'll describe watching doctors and nurses working and they'll describe having awareness of full conversations, of visual things that were going on, that would otherwise not be known to them," Parnia told Live Science.
Death, in a medical sense, is when the heart stops beating and cuts off blood to the brain.
This means the brain's functions also stop and can no longer keep the body alive.
Parnia explained that the brain's cerebral cortex, the so-called "thinking part" of the brain also slows down instantly, and flatlines, meaning that no brainwaves are visible on an electric monitor, within 2 to 20 seconds.
This eventually results in the death of the brain.
Parnia and his colleagues are also observing how the brain reacts during a cardiac arrest to determine how much of these experiences relate to brain activity.
"At the same time, we also study the human mind and consciousness in the context of death, to understand whether consciousness becomes annihilated or whether it continues after you've died for some period of time — and how that relates to what's happening inside the brain in real time," he said.
It is not the first time brain activity after death has been recorded.
In March, doctors at a Canadian intensive care unit discovered that one person had persistent brain activity for up to 10 minutes after they turned off their life support machine, but three others did not.
For more than 10 minutes after the medics declared the person clinically dead, brain waves, like those we experience in our sleep, continued to occur.
The researchers also found the experience of death can be very different for individual patients.
Each patient recorded different electroencephalographic results, the electrical activity in the brain, both before and after death.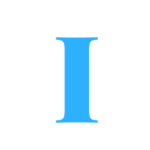 A blog which focuses on business, Networth, Technology, Entrepreneurship, Self Improvement, Celebrities, Top Lists, Travelling, Health, and lifestyle. A source that provides you with each and every top piece of information about the world. We cover various different topics.
20 Easy Ways To Be Happy and Successful
20 Easy ways to be happy and successful
While we all desire happiness and a lovely life, many individuals find it difficult to achieve and sustain. We don't need to chase after anything to be happy; happiness is already inside us; we only need to eliminate some of the impediments to it. I'm going to teach you about 48 Simple Ways to Be Happy and Successful.
Here are 20 Easy ways to be happy and successful:
1. Always maintain your positive attitude:
Positive attitude makes you happy because positive attitude helps to reduce stress, make comfortable relationship, it also increase motivation and prevent you from anxiety.
When you maintain your positive attitude it can be helpful to focus on positive aspects of your life and to practice gratitude for things that you have.
2. Always learn and try new things:
Learning and doing new things can give possibilities for personal growth and development, leading to increased happiness. This can lead to enhanced resilience, a more optimistic attitude on life, and social connection and participation. All of these can contribute to a greater sense of fulfilment and happiness.
3. Do something kind for someone else daily:
Doing acts of kindness can help to cultivate a sense of happiness and well-being, leading to a greater sense of perspective and gratitude.
4. Go to bed early at night and wake up early in the morning:
Sleep is essential for overall health and well-being, and individual preferences and lifestyle factors can play a role in determining overall happiness.
To promote happiness, it is important to find a routine that works best for you and your individual needs, such as experimenting with different sleep schedules, adjusting your bedtime routine, or seeking support from a healthcare professional.
5. Take bath daily and replace warm showers with cold ones
The key to promoting happiness through personal hygiene habits is to find a routine that works best for you and your individual needs, such as taking a warm bath before bed to promote relaxation or taking a hot shower in the morning to feel more awake and alert.
6. Say "No" to people, obligations, requests, and opportunities you're not interested:
Saying "no" can help lessen emotions of anger and exhaustion, enabling us to focus on what brings us happiness.
7. Say "Thank you" every time you're served by someone:
Expressing gratitude and saying "thank you" can be a powerful way to promote feelings of happiness and positivity, as well as create a more positive and supportive environment.
8. Say "I love you" 3+ times a day to yourself and the most important people in your life
Showing love and affection to yourself and the people who are important in your life may be a powerful method to encourage emotions of happiness and contentment. Saying "I love you" to yourself and others can assist to foster connection and closeness, as well as good sensations and emotions.
9. Consume 30 grams of protein within the first 30 minutes of waking up:
Protein in the morning is an important part of a healthy and balanced diet, but there is no direct link between it and happiness. Eating 30 grams of protein within the first 30 minutes of waking up can help to promote weight loss and muscle gain
10. Be generous with a stranger at least once per month
Giving to a stranger at least once a month can be an effective strategy to enhance happiness and well-being in yourself and others.
It can promote feelings of connection and empathy, as well as pleasant emotions, compassion, generosity, and social responsibility, as well as a sense of community and togetherness.
11. Write and place a short, thoughtful note for someone in a day
Expressing gratitude through a note can promote feelings of gratitude in both the writer and recipient, and can contribute to overall happiness and well-being.
12. Respect and become good friends with your parents

Building a positive relationship with parents can lead to happiness, emotional support, role models, communication, family cohesion, and wisdom and guidance.
13. Focus on your goals and keep hardworking:
Goals and hard work can provide a sense of purpose and accomplishment, which can contribute to happiness and success. Goals can increase motivation, productivity, and personal growth.
Hard work and goal-setting are key ingredients for success in any area of life, and it is important to focus on goals and work hard towards them. Break them down into smaller, achievable steps, and create a plan for how you will accomplish them. Stay focused and motivated by tracking your progress and celebrating your successes.
14. Eat at least one meal with your family in a day
Having meals together may foster connection, communication, and a sense of belonging, as well as good eating habits, stress reduction, enhanced academic achievement, and happiness.
15. Spend time reflecting on your blessings at least once per day

Cultivating thankfulness can boost good emotions, reduce stress, enhance relationships, boost self-esteem, and provide happiness. Set aside time each day to focus on your blessings and show thanks to others to make thankfulness a regular part of your routine.
Remember that thankfulness is about focusing on the positive elements of life and cultivating resilience and well-being, not ignoring or dismissing bad feelings.
16. Pray morning, mid-day, and night

Prayer is essential for cultivating inner calm, connection, and well-being and should be done in the morning, midday, and evening. It can be performed silently or vocally, with specific goals or expressions of acceptance and thanks.
17. Read a book in a week
Set a goal of reading one book every week to make reading a regular part of your routine. Select a book that intrigues you and commit to reading it every day. This may be an excellent method to prioritize self-care and create time for things that bring you happiness and fulfilment.
Try to take breaks and to allow yourself to enjoy the reading experience without placing too much pressure on yourself to finish the book quickly.
18. Write in your diary at least 5 minutes per day
Writing down things for which you are thankful may help you change your emphasis to the good parts of your life, which can raise your mood and promote emotions of happiness and fulfillment.
19. Make a bucket list and actively knock items off
Making a bucket list is an excellent method to increase your happiness and fulfilment in life. To do this, you must think, prioritize, plan, execute, celebrate, and reflect on the beneficial influence it has had on your life.
Working actively towards your objectives may provide a sense of purpose and success, which can contribute to increased happiness and well-being.
20. Do not use the internet 24 hours once per week:
Taking a break from the internet and digital devices can help promote feelings of happiness and well-being. Being constantly linked to technology may be overwhelming and taxing, but taking a break can encourage relaxation and regeneration.
9 Home Remedies to make Skin Glowing
9 Home Remedies to make Skin Glowing
Both men and women want a healthy, moisturized and glowing skin. There are many home remedies and beauty tips for skin care by natural methods like using fruits, vegetable and much more. I will tell you about 9 Home Remedies to make Skin Glowing.
Here are the 9 Home Remedies to make Skin Glowing, looks healthier and smoother:
1. Baking Soda for Skin Glowing:
Mix 1 teaspoon baking soda with 1 teaspoon extra virgin olive oil and 1/2 teaspoon honey in a bowl. Apply it on your face and neck using round motions. Rinse with cold water after 10 minutes and pat dry. Moisturize as usual. Apply this remedy once a week.
Baking soda exfoliates dead skin cells and also neutralizes the skin's PH. It softens the skin and heals any infection that may be appeared as well. Extra virgin olive oil works to get rid of the old dry skin by revealing new, younger skin underneath. Honey is naturally antibacterial. It is great for slowing down ageing. It is extremely moisturizing and soothing your face.
2. Turmeric Remedy for Skin Glowing: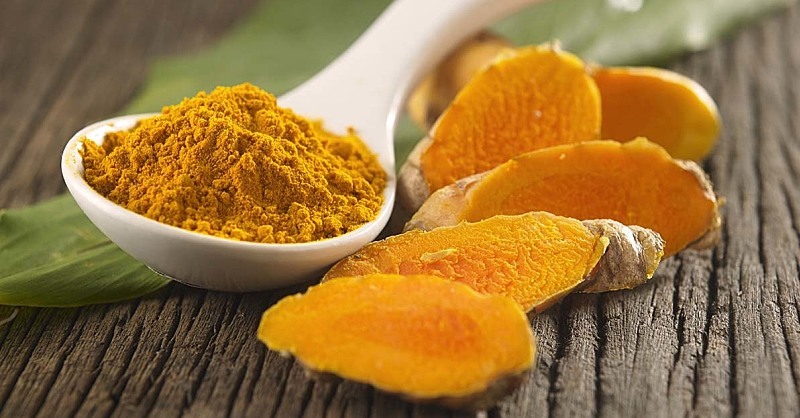 Mix the 1/2-1 teaspoon turmeric powder with the 4 tablespoons gram flour (also called chickpea flour). To this, add enough milk or water to form a paste. Apply this to your face and neck. Leave it for 15 to 20 mins. Rinse with simple water. Use this face pack twice per week.
Turmeric includes curcumin, which has strong antioxidant and anti-inflammatory properties. It'll get rid of the harmful free radicals that are damaging the skin. It also enhances collagen production, and this keeps your skin flexible and sparkling. Gram flour softly cleanses the skin to make it smooth, clean and white.
3. Mango Seed Oil for Skin Glowing: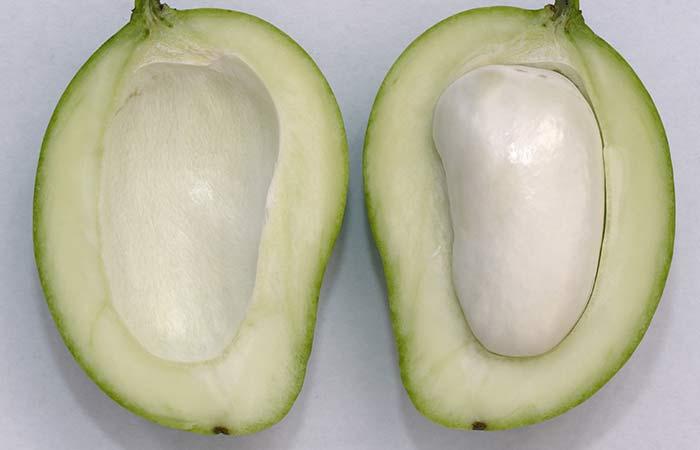 Mango seed oil is a superb moisturizer. The butter acquires from mango seed is used in lots of lotions as well to nourish and moisturize your skin. This mango butter is non-oily and non-greasy while applied on the face.
Mango seed butter is a fantastic boon for dry skin. It is the initial most lotion for dry skin, mainly for the sensitive areas like eyes, cheeks, and so on. It consists of a very soft and gentle ingredient and acts as a barrier to prevent skin drying.
4. Coconut Oil Remedy for Skin Glowing:
Lightly warm up the Virgin coconut oil and gently apply it on your face and neck. Message for few minutes in circular motions. Leave the oil on overnight. You can also add some sugar to the oil and use it as a scrub to smoothens your skin once or twice a week.
Coconut oil is the superb moisturizer for skin. This works great for dry and skin. Coconut oil seals the moisture in the skin and further nourishes it with vital fatty acids. Its phenolic compounds contribute to its antioxidant activity and keep your skin glowing.
5. Rose Water for Skin Glowing:
Keep the rose water in the fridge for half of an hour. Dip the cotton ball in the rose water and gently apply it over the face and neck. Repeat this every morning and evening.
Rose water helps in reducing the redness of the irritated skin. Commonly used as a skin toner and for cleanses and it refreshes the skin. It softens your skin and works for anti-ageing and brightens your skin tone by means of stimulating blood circulation and also balances the PH of the skin.
6. Aloe Vera for Skin Glowing: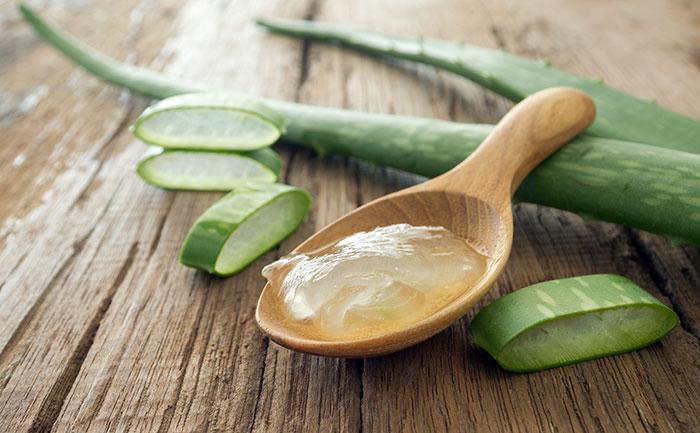 Mix 1 tablespoon aloe vera gel with a pinch of turmeric, 1 teaspoon honey and 1 teaspoon milk. Apply this on your face and neck. Leave it for 20 mins. Rinse with lukewarm water and pat dry. Apply this face pack twice a week.
Aloe vera gel is the primary solution for skin damage. It reduces skin inflammation. Regularly applying aloe vera gel to your face can help make your skin tone clearer and smoother. It's nourishing and healing properties renew the skin to give it a natural glow.
7. Orange Juice And Peel for Skin Glowing: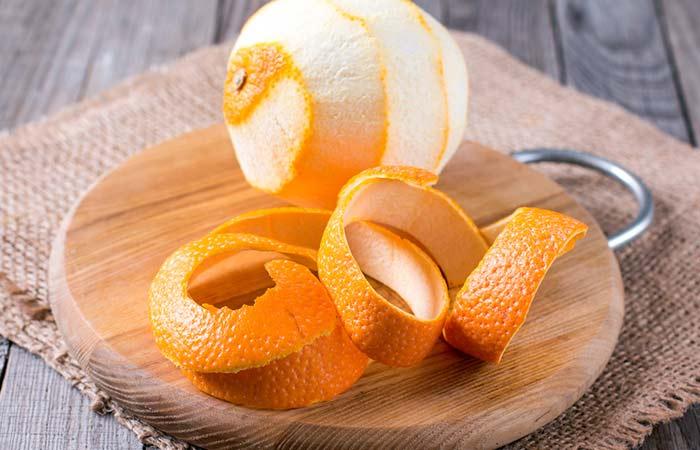 Juice the oranges (3-4) and add salt and black pepper to taste before drinking it. Drink a glass of orange juice every day.
Orange juice detoxifies the body. Its vitamin C content clears your complexion, providing you with sparkling skin with in no time.
Grind the orange peel (few pieces) with the rose water (2 teaspoons) to form a paste. Apply it over the face and leave it for 15 minutes. Rinse with cool water.
Orange contains large amounts of citric acid and vitamin C, which refreshes the skin and relieve acne. It also smoothens the skin and gives it a natural glow.
8. Milk for Skin Glowing: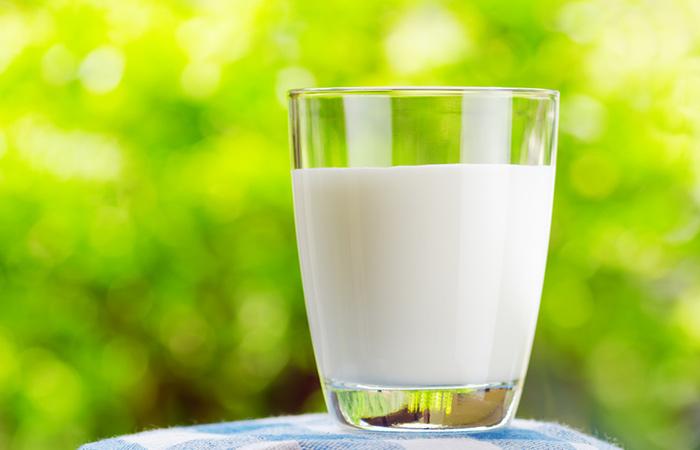 Mix 2 teaspoons milk with 1 teaspoon honey and 1 teaspoon besan (gram flour) to form a homogenous paste. Apply this over the face and leave it for 20 mins. Allow the pack to dry. Rinse with warm water. Apply this twice a week.
This is an ancient formula for the healthy and radiant skin. Raw milk contains skin-friendly components like saturated fats, protein, calcium, and vitamin C. Lactic acid in milk helps reduce pigmentation, heal dry skin, hydrate skin and relieve sunburn.  Honey is familiar with its moisturizing and antibacterial properties. It acts as a great anti-ageing.
9. Green Tea for Skin Glowing: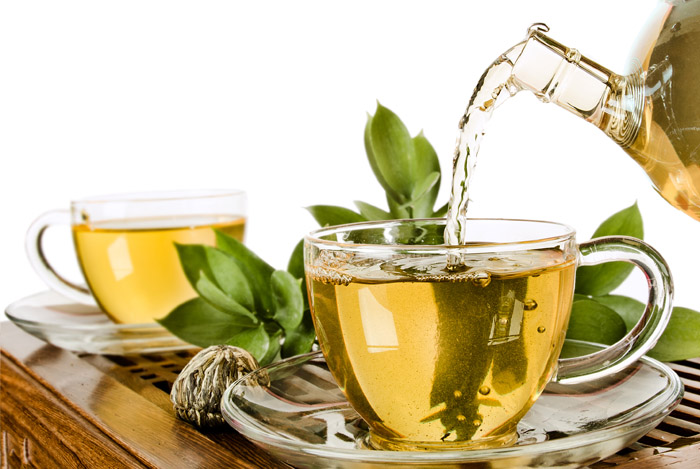 Boil 1 tablespoon green tea leaves in a cup of water. When they impart color, remove from the flame. Cool it and add two teaspoons from it in a bowl. To this, add 2 teaspoons of brown sugar and 1 teaspoon of cream, and mix well. Apply it over the face and scrub gently in circular motions. Leave it for 10 mins. Rinse with cool water. Apply this once or twice a week.
Green tea has anti-ageing and antioxidant properties which help in removing the signs skin ageing, includes sagging skin, sun damage, age spots, and wrinkles. Green tea leaves are rich in flavonoids, which hold the collagen production in the skin. It continues the elasticity of the skin, which makes your skin glow, and removes the signs and symptoms of skin ageing. The polyphenols in green tea help neutralize dangerous free radicals
Conclusion:
The 9 Home Remedies to Make Skin Glowing, which are natural home remedies and beauty advice for skin care, are the most significant elements in this work. Baking soda, turmeric, mango seed oil, and lemon are among the cures.
Baking soda exfoliates dead skin cells and balances the pH of the skin, whilst turmeric contains powerful antioxidant and anti-inflammatory qualities. Mango seed oil is an excellent moisturizer that is neither oily nor greasy when applied to the skin.
Coconut oil is an excellent moisturizer for the skin since it locks in moisture and feeds it with essential fatty acids.
Aloe Vera gel is the basic treatment for skin damage, although orange juice and peel are also excellent for shining skin.
5 Most Expensive watches in the world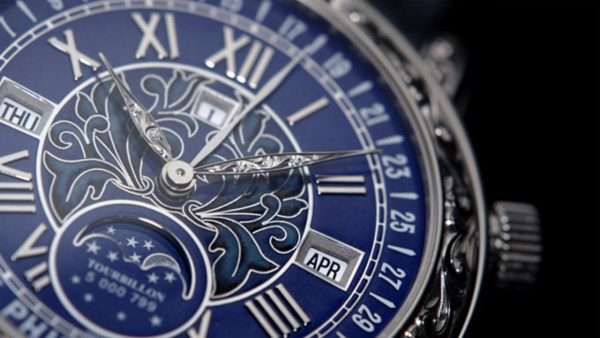 5 Most Expensive watches in the world
Here I am going to tell you about 5 most expensive watches in the world. These watches have a complicated mechanism inside to make time telling very accurate. These watches are very expensive because they contain expensive stones like gems and diamonds that are encrusted into them jacking up their price.
Here are the 5 most expensive watches in the world:
5. Patek Philippe Sky Moon Tourbillon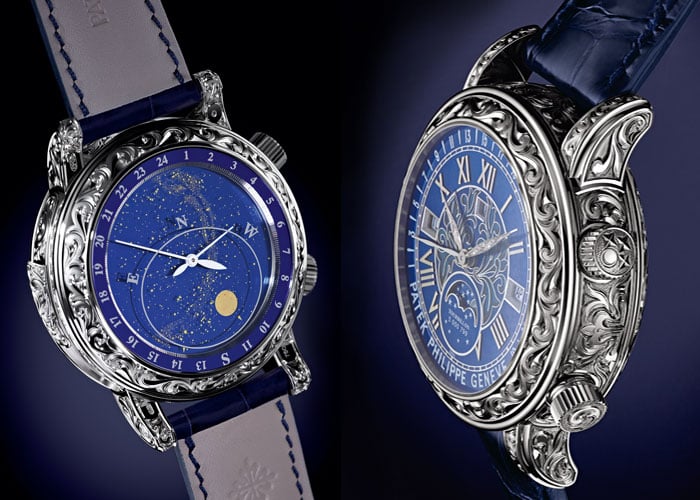 It is one of the most complex watches ever made. It has night sky on one side that has a precision that is all of its own. The moon phases and date are located on the front are also very complex. The is a piece of modern art and an amazing watch.
Cost: $1.3 million
4. Vacheron Constantin Tour de I'lle
This wrist watch is developed by Vacheron Constantin, a complicated wrist watch. The watch was released in 2005 to commemorate the manufacturer's 250th anniversary. The has a blue sapphire non-reflective glass and contain 18 karat gold. This watch has two sided watch that is definitely worth being traded for.
Cost: $1.5 million
3. Patek Philippe Platinum World Time
The Patek Philippe created the Platinum world time was sold at auction for over $4 million USD in 2002.The watch winds itself and you find the time anywhere in the world. This watch has a variety of colors to chose from white, rose gold and yellow for the discerning buyer.  It is believed that only one watch was created and it was the most expensive watch at that time.
Cost: $4 million
https://www.intellectualsinsider.com/10-important-apps-for-your-smartphone/
2. Patek Philippe Super Complication
This is also manufactured by Patek Philippe for the banker Henry Graves Jr. in 1993 contain 18 karat gold took 5 years to develop. It was the most complex watch ever made and most expensive watch ever sold at auction. It consists of 24 mechanical features beyond basic timekeeping, including the chronological function for each hour of the day.
Cost: $11 million
1. Chopard 210 karat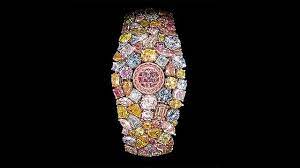 This great watch is highly expensive, that there is no listing price. It is a spectacular piece of jewelry first and timepiece second. It contains 201 karats of colored diamonds, the watch looks more like a bracelet. This watch is simple and beautiful time piece that looks like it is surrounded by flowers.
Cost: $26 million
Conclusion:
The Patek Philippe Sky Moon Tourbillon, Vacheron Constantin Tour de I'lle, Platinum World Time, Super Complication, and Chopard 210 carat are the world's five most costly watches.
These watches feature a sophisticated mechanism within to keep time accurately, and they are adorned with precious stones such as jewels and diamonds. Each watch comes in a variety of hues, and it is thought that just one watch was made, which was the most costly watch at the time.