Why Investing in High-Quality Men's Innerwear is Important?
Innerwear is an essential part of men's daily wardrobe that provides comfort, support, and protection. However, innerwear quality should not be overlooked, as many men opt for cheaper alternatives that can result in discomfort and hygiene issues.
Investing in high-quality men's innerwear is crucial not only for maintaining good health and overall well-being but also for preventing discomfort and pain.
This blog explains why investing in high-quality mens lingerie is essential. So, go ahead and read the following section.
Comfort and Support
Wearing tight-fitting, synthetic innerwear for prolonged periods can increase scrotal temperature and negatively impact sperm quality and quantity. High-quality innerwear is designed with comfort and support in mind.
It is made with breathable and moisture-wicking fabrics that keep the skin dry and prevent bacterial growth. It also provides the necessary support to prevent sagging and discomfort throughout the day.
Wearing good-quality underwear can have a significant impact on a man's workout performance. It can provide the necessary support for the groin and buttocks, reducing the risk of injury or strain during high-intensity workouts. Properly fitting underwear can also improve range of motion, allowing for more efficient movement during exercise.
Durability
Cheap innerwear may seem like a good option for saving money, but it often comes at the cost of durability. Low-quality fabrics wear out quickly and lose shape, resulting in discomfort and frequent replacements.
Investing in high-quality men's innerwear may cost more upfront, but it will last longer and provide a better return on investment in the long run. Moreover, durable innerwear can withstand multiple washes without losing its quality.
Hygiene
Innerwear lies in direct contact with the skin, which can impact one's hygiene. Low-quality fabrics can trap sweat and bacteria, leading to foul odours and infections. High-quality innerwear is made with fabrics that keep the skin dry and prevent bacterial growth.
It also has antimicrobial properties that keep foul odours at bay. Some high-quality innerwear brands also incorporate innovative technologies such as anti-radiation or anti-odour properties that offer added health benefits. Investing in innerwear that promotes health and well-being can have long-term benefits and is a worthwhile investment.
Appearance
Innerwear may not be visible to others, but it can impact a man's appearance and confidence. Ill-fitting, saggy, or worn-out innerwear can affect the outfit's overall look and give off an unprofessional or careless impression.
High-quality innerwear is designed to fit and maintain its shape, providing a sleek and polished look that boosts confidence and self-esteem. Additionally, choosing the right colour and style can enhance an outfit's overall appearance.
Matching innerwear to the outfit can create a cohesive look. Investing in high-quality men's innerwear is therefore crucial for achieving a stylish and confident appearance.
Sustainability
Cheap innerwear often uses synthetic materials that have a negative impact on the environment during production and disposal. High-quality innerwear, on the other hand, is often made with natural and eco-friendly materials such as organic cotton or bamboo, reducing the environmental impact.
Additionally, high-quality innerwear is more durable, resulting in fewer replacements and less waste in the long run.
Conclusion
Investing in high-quality men's lingerie may seem like an unnecessary expense, but it provides numerous benefits that can impact a man's comfort, hygiene, appearance, and even performance.
High-quality innerwear is designed with comfort, support, durability, and hygiene in mind, and it can provide a better return on investment in the long run. Men can enhance their daily experience by choosing high-quality innerwear and boosting their confidence and overall well-being.
Making the switch to high-quality innerwear is a small but significant investment in self-care.
How to build a successful e-commerce software product in 2024?
Creating a great e-commerce product is very important if you want to generate sales and growth. The truth is that establishing a reliable and comprehensive software solution can be difficult, depending on your niche. But there are some methods you can use to create great ecommerce software, as you can see below.
Study the market
Studying the market will help you figure out what people are looking for and what they are expecting from your business. It will also allow you to narrow down the right type of software product people are interested in. Surveys can be very helpful here, since you can ask about software features that might be helpful and can make your product better.
Create a prototype
Prototypes are helpful because they make it easy to see the software in action. That way, you will identify whether the core product works well and what you can add to it. Inviting some people to share feedback regarding the prototype will also help a lot.
Add enough features, but leave room for scalability
One of the core insights you should consider is scalability. You need to have plenty of features in the app already, yet at the same time you should also consider the ability to always add more the best way that you can. It helps quite a bit, since you can add new features in the future and fulfill customer requirements in a proper manner.
Make sure that you solve a problem in a simple manner
The reason why people will gravitate towards your software is because it helps them. You need to ensure that your software solves a problem and it will give people the help they need. Once you do that, you will have a successful product, especially if the solution is seamless and very easy to apply.
Don't copy others
That's the thing, many products on the e-commerce market are copycats and don't innovate. You want to help adequately, then you want to stop copying others. If you do that, you will have a much better result and the experience itself can be extremely good. Remember, the last thing you want is to copy other people and what they do, instead try to bring your own innovations.
Test and solve any bugs/issues
Bugs can appear during software development, that's common. The most important thing to focus on is to always test things out and see how it works for you. Ideally, you want to ensure that your software is as bug-free as it can be. Once you have that, it will lead you to a much better experience and you will appreciate the results quite a bit.
Read reviews and apply feedback
Reading reviews can be helpful because it gives you a good idea of what people like and dislike. You can also see some of the highly requested features there too, something you have to think about. Implementing these ideas and listening to user feedback is a great way to make your software amazing in the long run.
We believe that all these tips and ideas can be very handy and they will help deliver an exceptional result and value. It always comes down to the methods you use and how much value you provide to your audience. Once you start doing that, you will not have to worry about any problems in the long run. Of course, you still need to implement the right security systems and also think about seasonality by adding seasonal features when possible!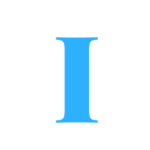 A blog which focuses on business, Networth, Technology, Entrepreneurship, Self Improvement, Celebrities, Top Lists, Travelling, Health, and lifestyle. A source that provides you with each and every top piece of information about the world. We cover various different topics.
Power Apps Integrations to Streamline Your Business Processes Power Apps integration
Microsoft's Power Apps have completely changed the game with the idea of creating low code apps that help optimize and grow your business. If you need a specific type of app or tool that might help your business, then Power Apps are maybe the right thing you want to focus on. These Power Apps are not only very efficient, but they help deliver extraordinary innovation and a massive focus on quality.
QA integrations
QA is crucial in the business world, since you want to ensure you can deliver an extraordinary quality with every output. That can be difficult to achieve, and that's where QA integration for Power Apps are extremely important. These can help streamline the QA process, while also making it easier to test your apps and ensuring they meet all the demands.
Onboarding integrations
Employee onboarding is a crucial process, but it's also one that can take a significant amount of time. It can also be time-consuming and complex. Thankfully, Power Apps can help you eliminate the downsides, while making it easy to integrate everything you need at a very powerful level.
Inventory management systems
Every business needs to have a proper way to manage its inventory. And that's why inventory system integrations are crucial. Thankfully, you can use Power Apps to create a custom inventory system, one that can be fully adjusted to the needs of your business.
Form systems
Power Apps can also be used to deliver incredible forms for your business. Making sure that you have the right form system in place is extremely helpful, and it will deliver excellent potential, while also saving plenty of time. It's a great approach if you want to acquire feedback or any details from your clients.
Report integrations
Power App integrations can also focus on reports regarding the current market, or your own sales and info. Creating reports can be very difficult without the right tools. And most of the time, these tools are extremely expensive. That's why you want to narrow down these integrations and eliminate any major dependencies. It's a solid approach and one that will help more than expected.
Ticketing systems
Having a helpdesk integration can be great, because you want to ensure all support requests are tracked accordingly and at the right level. Making sure that you manage all requests accordingly and provide the best solutions for customers is extremely important. That's one of the things that Power Apps integrations can do extremely well.
Document systems
Document management is always a hassle for most businesses. But Power Apps offer great document system integrations, and those can be very powerful. The efficiency is incredible, and you will find it much easier to work with PDF, DOC or a variety of document formats. Not only can you work with them in an efficient manner, but the return on investment can be exceptional and you will find it to deliver an excellent result as well.
Data scraping
Sometimes you need to acquire data from various resources, and scraping tools can be very useful. That's why having Power Apps integrations for data acquisition can be extremely dependable. It allows you to gain access to crucial data that can be used for your business, and the value that you can obtain from this is extremely enjoyable. Make sure that you also have a data processing tool to make the most out of all scraped data, if possible.
Cloud systems
Integrating support for cloud systems is also just as important, because it allows you to focus on managing your data stored in the cloud. It always helps if you have a comprehensive way to manage your data, and cloud systems will help you achieve that. It's a great solution if you don't want to keep lots of data offline. For security purposes, encrypting data you keep online can help quite a bit, and it will also make it easier to avoid data leaks.
Log analytics
If you use Microsoft services like Azure, then you may need a log analytics integration for Power Apps too. That's a great way for you to access log data and study it within Azure. It will make it easier to understand if there are any issues and what you can do to avoid such problems. With that in mind, adequate log analytics can be extremely dependable, and it will help you learn from issues and pinpoint problems a lot faster. That will lead to much faster fixes and little to no business downtime.
Crypto integrations
In case you are in the crypto industry, having the right connectors to check prices and streamline transactions can be extremely helpful. That's why crypto integrations are very useful if you have Power Apps, and they can actively bring you a way to save both time and money.
Chat systems
Chat systems are very useful for any business because they can help streamline communication, while also saving time and ensuring you have a powerful way to stay in line with your ideas. Additionally, chat systems can make it simpler to communicate with customers, while offering a more efficient way to solve their issues or answer their questions.
Cybersecurity protection
There are numerous Power Apps integrations that focus solely on security. Having an adequate system that helps protect your apps and info from prying eyes and hackers is very important. It will also make it easier to avoid attacks and focus on streamlining the process to ensure all data and info is safe.
Digital signage
Having a way to digitally sign documents can be great and it can help a significant amount of time. The advantage is that not only can you streamline how you sign documents, but also help prevent any unnecessary expenses related to this task. Plus, digital signage integrations can be very dependable for Power Apps, while still allowing you to save both time and money.
Invoice/finance integrations
Integrating finance features and invoice systems into Power Apps can be extremely useful for a variety of businesses. It will allow you to implement a very good way for you to tackle financial tasks without having to rely on third party tools opened in the background. This can be a solid way to streamline your financial work, while building a much better and more cohesive experience.
Calendar integration
Managing a variety of tasks and meetings can be very hard. That's why a calendar integration for Power Apps is a great addition and it can help save a significant amount of time. It's very useful for those that deal with lots of tasks and find it difficult to tackle their schedule. Using these integrations can help streamline the process, while making the process a lot more engaging and simpler.
Having a great Power Apps Integration clearly shows the power of these tools and how, used properly, they can help enhance and grow your business. You always want to find the right Power Apps integrations that fit your needs, while also making it easier to customize everything in order to become the best solution for your requirements. Once you start using Power Apps, you will find it much easier to fulfill requirements, while also automating and streamlining a lot of different processes!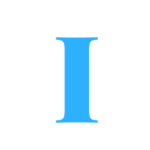 A blog which focuses on business, Networth, Technology, Entrepreneurship, Self Improvement, Celebrities, Top Lists, Travelling, Health, and lifestyle. A source that provides you with each and every top piece of information about the world. We cover various different topics.
The Case for Custom eLearning Platforms: Why Organizations Are Making the Switch?
The corporate eLearning market has exploded in recent years, growing over 800% since 2000. As the demand for eLearning continues to accelerate, more and more organizations are finding that off-the-shelf solutions cannot keep pace with their training needs. This has led many companies to make the switch to custom-built eLearning platforms tailored specifically for their requirements.
There are several key reasons driving the demand for customized eLearning tools:
Greater Flexibility and Scalability
Generic eLearning software packages often impose rigid constraints that limit their ability to adapt to an organization's evolving needs. Meanwhile, the "one-size-fits-all" approach fails to support the personalized learning critical for employee development. Custom platforms provide flexibility to add and modify features to match ever-changing business goals. As companies scale training across global workforces, custom solutions built on cloud infrastructure can scale seamlessly to handle growing demand.
Deeper Integration Across Systems
Smooth integration with existing HR, LMS, and other business systems is critical for optimizing training workflows. However, off-the-shelftools rarely integrate well, creating data and process siloes. Custom platforms can tightly integrate role-based learning paths with core business applications, sync user profiles, enable single sign-on, and more. This level of integration catalyzes more impactful training function.
Better Data and Analytics
Generic software severely limits access to data insights that drive improvement. Custom platforms unlock a trove of analytics on content consumption, learner progression, platform adoption, and real-time feedback. Integrated analytics dashboards and APIs allow businesses to derive deep visibility across the learner lifecycle. These insights help continuously enhance learner experience, target development gaps, and demonstrate direct training ROI.
Enhanced Learner Engagement
For modern learners accustomed to consumer-grade digital experiences, poor platform usability quickly erodes engagement. Custom designs allow companies to incorporate familiar features from popular apps and websites while optimizing for their audience. Adaptive learning approaches further personalize content to individual styles and needs. With modular component architecture, custom platforms stay on the cutting edge of new modalities like AR/ VR to captivate learners.
Brand and Culture Alignment
Off-the-shelf tools impose a generic and often disruptive experience that clashes with existing brand identity and culture. In contrast, custom platforms allow organizations to carry over familiar styling, voice, and workflow patterns. Consistency in experience preserves brand recognition while smoother onboarding leads to wider adoption across all employee groups. Over time, the platform can evolve alongside cultural changes as well.
While custom e-learning tools require greater upfront investment, for enterprise training needs, the long-term benefits far outweigh the costs. The ability to mold platforms to current and future needs results in greater leverage from learning spend. As businesses demand ever-more from their learning technology, custom solutions provide the agility needed for true scale.
Rather than forcing training functions into the constraints of generic software, custom elearning development keeps the focus on nurturing talent and capabilities. For any organization looking to drive workforce transformation through learning, custom elearning represents the way forward.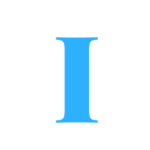 A blog which focuses on business, Networth, Technology, Entrepreneurship, Self Improvement, Celebrities, Top Lists, Travelling, Health, and lifestyle. A source that provides you with each and every top piece of information about the world. We cover various different topics.