How to Chase and Achieve Your Goals Without Regret
INTRODUCTION
When we think about our lives, we often think about the things we want to do or the goals we want to achieve. For many of us, these goals include things like traveling to new places, getting a new job, or buying a house. While it's important to have goals and aspirations, it's also important not to let them consume our lives.
We don't want to spend our time chasing after things that we may never achieve or that may not make us happy in the end.
So how can we chase our goals without regret? First, it's important to be realistic about what we want and what we're capable of achieving. If our goal is something that's very challenging or out of reach, we're more likely to experience regret if we don't achieve it. Second, we need to make sure that our goals are actually meaningful to us.
Set realistic expectations: Understand what you can reasonably achieve and don't set yourself up for disappointment.
It's easy to be optimistic when you're starting a new goal, but it's important to set realistic expectations and understand what you can reasonably achieve. If you're not realistic about what you can do, you might set yourself up for disappointment and frustration.
For example, if you're a busy person with a full-time job and young children, don't expect to be able to work out for an hour every day; start with three or four times per week instead. Or, if you've never played golf before, don't expect to be able to play like Tiger Woods after just a few lessons. Be patient and give yourself time to improve gradually.
Take action: Start working on your goal and don't wait for the "perfect moment."
One of the most common pieces of advice you'll hear when it comes to achieving your goals is to "take action." But what does that actually mean? And how do you do it? Here are a few tips:
Start by defining your goal. What do you want to achieve? Write it down, and be as specific as possible.
Break your goal down into smaller steps. If you want to lose weight, for example, your goal might be to exercise five times a week. But you can't just start exercising right away – you need to set a schedule and plan out how you're going to make it happen.
Take action! Once you've defined your goal and created a plan of action, start working on it! Don't wait for the perfect moment – there's no such thing.
Persevere: Keep going even when things get tough and don't give up prematurely.
No one ever said that life would be easy. In fact, it is quite the opposite. There will be times when things get tough and it feels like you are hitting a brick wall. But don't give up prematurely! Persevere and keep going, even when things are difficult. You never know what might happen if you don't give up.
Think about all of the great things that have happened in your life. Chances are, they didn't happen because you gave up easily. They happened because you kept going, even when things were tough. So the next time you feel like giving up, remember these words: Persevere and keep going!
Reflect: Evaluate your progress along the way and make necessary adjustments.
There is no doubt that goal attainment can be a fulfilling experience. However, if you're not careful, pursuing goals can also be a daunting and even regretful experience. Here are six tips to help you chase your dreams without regret.
Set SMART goals. Make sure your goals are specific, measurable, attainable, relevant and time-bound. This will help you stay focused and avoid setting unrealistic expectations.
Have a plan of action. Make sure you have a roadmap to follow in order to reach your goals.
Celebrate: Give yourself credit for all your hard work and enjoy your accomplishments.
It's easy to forget to take a step back and celebrate all of our accomplishments. We're so busy working hard and striving for more that we often don't take the time to appreciate what we've already done. But it's important to give ourselves credit where it's due and enjoy our accomplishments. After all, we've worked hard for them!
Here are a few reasons why it's important to celebrate your successes:
It feels good! There's nothing quite like enjoying a job well done. When we take the time to celebrate our accomplishments, we get to enjoy that sense of satisfaction that comes with it.
It helps us stay motivated. It can be tough to keep pushing forward when we don't take the time to reflect on all that we've accomplished so far.
CONCLUSION
In conclusion, chasing and achieving your goals without regret is possible if you take the time to plan and set realistic expectations. Remember to take things one step at a time, and don't be afraid to ask for help when needed.
Allow yourself time to celebrate your accomplishments, but also be prepared to adjust your goals as necessary. Most importantly, remember to enjoy the process!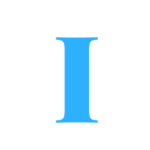 A blog which focuses on business, Networth, Technology, Entrepreneurship, Self Improvement, Celebrities, Top Lists, Travelling, Health, and lifestyle. A source that provides you with each and every top piece of information about the world. We cover various different topics.