Destructive Thought Patterns: How to Overcome Them
There are many destructive thought patterns that can sabotage your life and prevent you from achieving your goals. If you're struggling with a destructive thought pattern, it's important to learn how to overcome it. There are many resources available to help you, including books, articles, therapy, and counseling. It's important to find a treatment that is right for you and that fits your needs.
INTRODUCTION
What are destructive thought patterns and how do they affect our lives?
Destructive thought patterns can be defined as negative thoughts that we have about ourselves and the world around us that cause us pain and suffering. These thoughts can keep us trapped in a cycle of unhappiness and prevent us from living our lives to the fullest.
Some of the most common destructive thought patterns are perfectionism, self-criticism, rumination, and catastrophizing.
Identification: How can we identify destructive thought patterns in ourselves?
Destructive thought patterns are nothing new, but they can be hard to overcome. They can lead to anxiety, depression, and even addiction. If you're struggling with a destructive thought pattern, there are ways to overcome it.
Here are five steps:
Recognize the thought as a destructive one. Don't try to rationalize or make it into something else. Just recognize that it's a bad thought and move on.
Identify the negative consequences of carrying out the destructive thought. Think of the ways that it will harm you or make things worse in your life.
Identify the positive consequences of not carrying out the destructive thought. Think of the ways that they will help you, bring good things into your life, and make you feel better .
Identify other ways that you can create positive consequences. An alternative way of thinking could be beneficial to you.
Realize that the negative consequences are not as important as the positive consequences. This will help you to overcome your destructive thought and make a new choice in life.
Overcoming: How do we go about overcoming destructive thought patterns?
We all have them–those negative thoughts that seem to pop up at the worst times and make us feel terrible about ourselves. While it's impossible to get rid of them altogether, we can learn to overcome them by developing positive thought patterns.
This involves recognizing our destructive thoughts for what they are, and then replacing them with more positive ones. It takes practice, but with time and patience, we can train our minds to think more positively, which will in turn lead to a happier and more fulfilling life.
Here are ten things I did to help overcome my negative thoughts that you can also try:
1. Meditate or do yoga
Going to a yoga class was one of my first actions. It made me turn away from my thoughts and concentrate on my breathing. Yoga is also quite calming, which helped me to relax.
Yoga assisted me in remaining mindful of my experience, which prevented me from leaping forward to what may occur and instead brought me back to the present—the one and only, crucial moment.
2. Smile
I actually had to drag myself in front of a mirror and make myself grin because I didn't do much of this over the weekend. You can actually alter your mood and reduce stress using it. I also felt lighter since smiling requires fewer muscles than frowning.

3. Surround yourself with positive people
I contacted a buddy I knew would be able to provide me kind, constructive criticism. Talk to individuals who can help you see things in perspective and who won't reinforce your negative thoughts when you find yourself in a downward spiral.
4. Change the tone of your thoughts from negative to positive
Think, for instance, "We will experience some obstacles in our living arrangement, but we will come up with solutions that we will both be satisfied with" rather than "We are going to have a hard time adjusting to our living condition."
5. Don't play the victim. You create your life—take responsibility
The way I was thinking and acting, you would think I was stuck. Even if our living situation becomes unbearable, there is always a way out. I will always have the choice to make change happen, if need be.
6. Help someone
Remove yourself from the spotlight by doing something kind for someone else. I made a food tray and decided to give it to the Salvation Army. It diverted my attention from my problems, and I felt better for doing something good.
7. Remember that no one is perfect and let yourself move forward
It's simple to focus on your errors. I felt bad about how I behaved and how I ruined our weekend. I can only move forward at this point if I learn from my errors. That was a weekend that I definitely don't want to experience again.
8. Sing
I definitely don't love singing since I have trouble remembering the words, but whenever I do, I usually feel better. We express our emotions via song, which is a wonderful stress reliever.
9. List five things that you are grateful for right now
Gratitude makes it easier to appreciate what you already have. My wish list includes my pets, my health, a six-week vacation to Asia, a new yoga class I'll be teaching, and good news about my mother's biopsy.
10. Read positive quotes
As a reminder to maintain my optimistic attitude, I like to stick Post-It notes with encouraging words on my computer, fridge door, and mirror. At addition, I'd like to share with you a quotation from an unidentified author that I heard in a meditation class:
Self-compassion exercises are another thing that might be beneficial. It might be tough to break out of negative thinking loops when we are severe on ourselves. However, it gets simpler to be forgiving of ourselves when we make errors if we begin to treat ourselves with care and understanding.
CONCLUSION
Finally, negative thinking patterns can be detrimental to our mental and emotional well-being. It's critical to recognise the ideas we allow ourselves to focus on and develop wholesome strategies for getting over them.
We may liberate ourselves from negative thinking patterns through a variety of methods, such as cognitive behavioural therapy, mindfulness meditation, and positive self-talk. We may raise our feeling of wellbeing, lift our spirits, and live healthier, happier lives by taking action to deal with our negative ideas.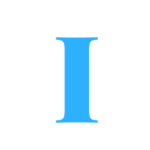 A blog which focuses on business, Networth, Technology, Entrepreneurship, Self Improvement, Celebrities, Top Lists, Travelling, Health, and lifestyle. A source that provides you with each and every top piece of information about the world. We cover various different topics.