"Determination and Perseverance Are the Keys to Success"
INTRODUCTION
Success is not a destination, it's a journey.
Never does anybody become successful suddenly. It's a journey that requires a lot of effort, commitment, and time. Even the most accomplished people had to start somewhere, and they didn't succeed without making some sacrifices along the way.
Therefore, if you want to succeed in life, don't let the amount of effort required deter you. Just keep in mind that it'll be worthwhile in the end. Everyone wants to reach their objectives, yet many individuals give up before they ever begin. The secret to success is endurance and determination.
You can do anything if you put your mind to it and work hard for it. No matter how challenging the task first seems, you must be ready to put in a lot of effort and persevere. Everything gets simpler when you have a goal in mind and are prepared to work toward it.
Point 1: Determination is the key to success.
Nobody has ever said that success will be simple. In actuality, anything outstanding in life requires a lot of effort, commitment, and resolve. And when it comes to entrepreneurship, this is especially true.
It takes a lot of courage to start your own business. To take the risk and work for yourself requires a lot of courage. But successful people all share one trait in common: they never give up.
These businesspeople keep moving forward until they achieve their objectives, despite the difficulties they encounter. They are aware that perseverance is the secret to success.
Therefore, if you want to launch your own company, don't give up simply because times are difficult. When you keep moving ahead, your objectives will eventually be attained.
Point 2: Perseverance is essential for success.
Success requires perseverance and hard effort, it is frequently remarked. While this is unquestionably true, it is not the only factor in success. Also crucial is perseverance. No matter how talented someone is, if they lack the willpower to keep moving ahead in the face of challenges, they will not be successful.
This is evident in the biographies of several well-known figures. Michael Jordan, for instance, was dismissed from his high school basketball team yet persisted in becoming one of the greatest players in history despite it.
Despite being born into poverty, Oprah Winfrey overcame it to become one of the richest and most powerful women in the world. These two individuals are only two instances of those who persevered and eventually succeeded.
Point 3: The road to success includes failures.
Every person fails at least once in their lifetime. Your ability to succeed in the future will depend on how you respond to failure. Before creating a viable prototype, Thomas Edison, the light bulb's creator, tried unsuccessfully 10,000 times.
Despite failing to win a congressional seat, Abraham Lincoln went on to become president of the United States. Twelve publishers turned down J.K. Rowling before her book series, Harry Potter, became a best seller.
So what can we learn from these famous failures? First and foremost, don't give up! Persistence is key to achieving success. Second, failures are part of the journey – there's no such thing as an overnight success. Finally, failures can actually make you stronger and more determined to succeed.
Point 4: Rewards come to those who are relentless in their pursuit of success.
In order to achieve success, one must be relentless in their pursuit. This means being determined and focused on one's goals, no matter what obstacles get in the way. It also requires hard work and dedication, as well as a willingness to take risks.
Those who are able to stick to their guns and keep moving forward will eventually reach their goals. And when they do, the rewards will be well worth it.
CONCLUSION
There are numerous ways to succeed, but the secret to obtaining anything great is persistence and drive. These traits support us in overcoming challenges, maintaining focus under pressure, and never giving up on our goals. They also enable us to keep going despite obstacles and setbacks.
We can accomplish everything we put our eyes on if we can learn to apply these concepts to our own lives. I'm here to tell you that I've created a life for myself that I never imagined was possible by using the concepts of grit and tenacity. Unquestionably essential qualities to possess if one wishes to succeed are tenacity and perseverance.
With enough hard work and dedication, anyone can achieve their goals, despite whatever obstacles may stand in their way. So, if you're looking to be successful, be sure to never give up and always keep pushing forward.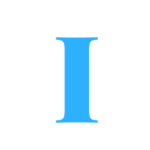 A blog which focuses on business, Networth, Technology, Entrepreneurship, Self Improvement, Celebrities, Top Lists, Travelling, Health, and lifestyle. A source that provides you with each and every top piece of information about the world. We cover various different topics.