Jeremy Jordan Talks Religion and How His Beliefs Affect His Career
INTRODUCTION
Jeremy Jordan is an American actor and singer. He won a Theater World Award for his role in a stage production of Bonnie & Clyde and was nominated for a Tony Award for her role in the 2012 Broadway run of Newsies.
In 2015 he began playing the part of Winslow Schott in the CW's Supergirl TV series, and occasionally appearing in the other superhero shows in the Arrowverse.
Born on November 20, 1984 in Corpus Christi, Texas, Jeremy's zodiac sign is Scorpio. A "straight A student," after high school, Jeremy went on to study drama at Ithaca College earning a BFA in theater. He made the move to New York City after graduating in 2007.
Jeremy Jordan – His Religion
While it's not clear what religion Jeremy believes in, the most public indication of his personal beliefs came in 2016. Jeremy boosted the awareness of a GoFundMe campaign for his 17-year-old cousin Sarah who had been sent to a Christian faith camp that tries to convert teens that express homosexual beliefs into becoming heterosexuals. "I can't believe beautiful, smart, incredible kids like my cousin Sarah are still being told that being gay is wrong.
But it's worse than that for Sarah… She's been placed at a remote boarding facility to help "pray away the gay" for a year with no communication to the outside world," Jeremy wrote on his Facebook page.
Within a few weeks after publicizing Sarah's plight Jeremy reported the news that his cousin was free to leave the camp. He's been dubbed technically Jewish.
Jeremy Jordan – His Relationships
He is married to Ashley Spencer, a Broadway actress. The duo wed in 2012, and welcomed their first child, a daughter whom they named Clara Eloise, was born in April of 2019. Wife Ashely is a triple threat as an actress, singer and dancer. She made her Broadway debut in 2007 as Amber Von Tussle in Hairspray.
She sang and danced ballet as the understudy for Barbie in Barbie in Fairytopia. Off-Broadway, she played the role of Éponine in Les Misérables at the Pittsburgh Civic Light Opera and is known for her credits in Priscilla Queen of the Desert, Rock of Ages, Grease, and Hairspray. In 2007, she competed on NBC's show Grease: You're the One that I Want!
Ashley has also worked closely to her hubby when she landed a minor role in the 2014 film The Last Five Years, starring Anna Kendrick and her husband.
Jeremy and his wife Ashley have a dog named Riley, who can be seen on Jeremy's social media.
Jeremy Jordan – Career
Jeremy Jordan has made a name for himself as an actor and singer. He was the leading face on the CBS and CW hit, Supergirl after being a series regular on NBC's musical drama, Smash.
He also seen in the starring role opposite Anna Kendrick in the film adaptation of Jason Robert Brown's beloved musical, The Last 5 Years. Jeremy starred opposite Queen Latifah and Dolly Parton in Todd Graff's Joyful Noise for Warner Bros.
But his talent doesn't end there, he is also experienced as a voice actor giving life to 'Varian' in Disney Channel's animated series, Tangled.
Most recently in his career, Jordan appeared in the Broadway play, An American Son which he also revived in the Netflix film version. His most recent Broadway appearance was playing Dr. Pomatter opposite Shoshana Bean's Jenna in Waitress.
In 2021 he will be playing the role of Seymour Krelborn in Little Shop of Horrors at the Westside Theatre.As a singer, Jeremy has performed his solo cabaret show, "Breaking Character," in clubs around the country.
He sold out shows in New York, San Francisco, Los Angeles, Long Island, Indianapolis and London. Joined by his wife, Ashley, he recounts iconic moments from his budding career and performs the songs
that have defined his swift rise to stardom.
Jeremy Jordan Awards and Nominations
Throughout his career, Jordan has been nominated numerous times. For his work on Newsies, he received the 2012 Broadway World Awards for Best Leading Actor in a Musical Gold Star.
He also took home the 2012 Theatre World Award -Outstanding Debut Performance for Bonnie & Clyde.
The actor has since been nominated for the Drama Desk Awards in the Outstanding Actor in a Musical category. The Drama League Awards, Distinguished Performance Award; Outer Critics Circle Awards -Outstanding Actor in a Musical and the prestigious Tony Awards -Best Performance by an Actor in a Leading Role in a Musical.
CONCLUSION
In conclusion, Jeremy Jordan is an open and honest person who is not afraid to talk about his religious beliefs and how they affect his career. He is a talented actor who has achieved a great deal of success, and he is also a committed Christian who believes in using his talents to do God's work.
Jordan is an inspiration to all of us, and I hope that his story will inspire others to follow their dreams and use their talents to make the world a better place.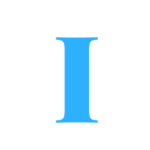 A blog which focuses on business, Networth, Technology, Entrepreneurship, Self Improvement, Celebrities, Top Lists, Travelling, Health, and lifestyle. A source that provides you with each and every top piece of information about the world. We cover various different topics.