5 Most Expensive watches in the world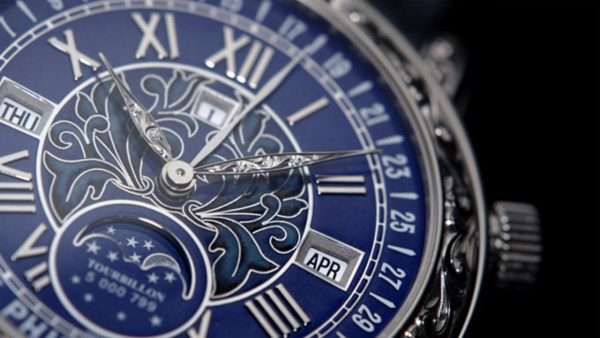 5 Most Expensive watches in the world
Here I am going to tell you about 5 most expensive watches in the world. These watches have a complicated mechanism inside to make time telling very accurate. These watches are very expensive because they contain expensive stones like gems and diamonds that are encrusted into them jacking up their price.
Here are the 5 most expensive watches in the world:
5. Patek Philippe Sky Moon Tourbillon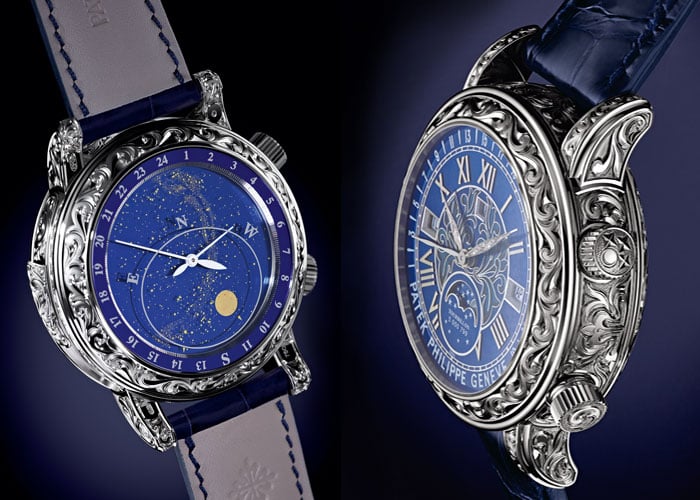 It is one of the most complex watches ever made. It has night sky on one side that has a precision that is all of its own. The moon phases and date are located on the front are also very complex. The is a piece of modern art and an amazing watch.
Cost: $1.3 million
4. Vacheron Constantin Tour de I'lle
This wrist watch is developed by Vacheron Constantin, a complicated wrist watch. The watch was released in 2005 to commemorate the manufacturer's 250th anniversary. The has a blue sapphire non-reflective glass and contain 18 karat gold. This watch has two sided watch that is definitely worth being traded for.
Cost: $1.5 million
3. Patek Philippe Platinum World Time
The Patek Philippe created the Platinum world time was sold at auction for over $4 million USD in 2002.The watch winds itself and you find the time anywhere in the world. This watch has a variety of colors to chose from white, rose gold and yellow for the discerning buyer.  It is believed that only one watch was created and it was the most expensive watch at that time.
Cost: $4 million
2. Patek Philippe Super Complication
This is also manufactured by Patek Philippe for the banker Henry Graves Jr. in 1993 contain 18 karat gold took 5 years to develop. It was the most complex watch ever made and most expensive watch ever sold at auction. It consists of 24 mechanical features beyond basic timekeeping, including the chronological function for each hour of the day.
Cost: $11 million
1. Chopard 210 karat
This great watch is highly expensive, that there is no listing price. It is a spectacular piece of jewelry first and timepiece second. It contains 201 karats of colored diamonds, the watch looks more like a bracelet. This watch is simple and beautiful time piece that looks like it is surrounded by flowers.
Cost: $26 million
A blog which focuses on business, Networth, Technology, Entrepreneurship, Self Improvement, Celebrities, Top Lists, Travelling, Health, and lifestyle. A source that provides you with each and every top piece of information about the world. We cover various different topics.