Dreamer Or Doer – Depends Upon You
Dreamers and doers differ greatly from one another. Doers act to turn their dreams into reality while dreamers allow their imaginations to roam and imagine possibilities.
Many individuals hold the view that everyone can achieve success if they put their minds to it, but many others equally hold the view that certain people are just born dreamers. On the other side, you have to put in the effort if you want to be a doer. You must be prepared to work hard and make your ambitions come true.
Who are you, exactly? Do you let your thoughts roam and imagine possibilities, or do you act to bring your aspirations to life?
Doers are Inspired by Failure or Dreams?
Failure inspires doers, while failure puts dreamers to sleep. Dreamers will give up on their goals after one failure. Failure will be viewed as an opportunity for improvement by doers. Dreamers will interpret failure as a warning to give up. Doers see failure to be a cue to step things up.
How Does One go from a Dreamer to a Doer?
Always Write Down your Vision and Goals to Achieve It: Unless you record it, nothing that stares at you as real is! This may sound silly to some, but trust me, it works! Your vision and goals should be written down and kept in a visible location. Consider leaving a copy somewhere you frequent frequently, such as your workplace, phone, and mirror. Let this serve as a serious reminder of your pledge. This will spur people to take action.
Give Yourself Deadlines for the Big Picture and Constituent Actions: Create a project plan or a list of steps you need to do to accomplish your BIG ambition. Ascertain that each item has a "Due By" date. And you should concentrate on maintaining discipline to finish them by the deadlines. This will make sure that you don't make excuses or put things off, but rather that you create strategies for overcoming obstacles and acting to finish each assignment, which will ultimately lead to the realisation of your desire. Recall that completion is the main objective here rather than perfection. You may always go back and adjust any of the outcomes of your actions to your satisfaction afterwards.
Cultivate Discipline to Keep on Track: There will be a lot of other things bubbling up to get your attention as you work on your priorities. In situations like this, you must hold yourself responsible for adhering to the strategy you made. Do not allow anything to distract you from concentrating on and finishing your job. If it's not on your list, it isn't urgent enough to demand your attention right now. You'll also be tempted to indulge in other activities, like playing video games or watching TV, at this time, but develop the self-control to stay on target. Have a clear understanding of your long-term goals and keep them in mind constantly.
Network with Doers and Better Minds than You: Be open to new connections and experiences. Seek out and network with better minds than you for they will ideate with you, prod you, motivate you, and keep you focused. Feed off their zeal and creativity and share generously of yours, get inspired by them and continue to inspire them.
Make Decisions Swiftly: When you focus on your set tasks, identify what works and what doesn't. Do not get emotionally attached to the tasks, observe them pragmatically. If something is not working, do not waste time trying to fix it but, go to the next idea that may work. Know when to keep going and when to stop. Make mistakes, learn from them and ensure you do not repeat them.
Be Pragmatic: Be honest with yourself about what you can do and what you'll have to give up for the task at hand. Recognize that it won't be simple. Your dream is one in a billion, therefore realising it calls for that kind of grit and initiative. The heartburn you experience when you face obstacles in the future will be significantly reduced if you prepare yourself in advance. In the meantime, keep dreaming since that is where your creativity rests. Keep in mind that your reservoir of dreams serves as a permanent source of inspiration!
CONCULSION
In conclusion, it is crucial to have objectives and to dream big, but it is as crucial to act and to turn those ambitions become reality. It is up to each person to determine what works best for them and make every effort to be the greatest version of themselves. Dream big, take the necessary steps to realise your ambitions, and never stop moving ahead.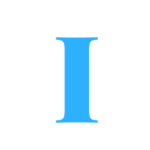 A blog which focuses on business, Networth, Technology, Entrepreneurship, Self Improvement, Celebrities, Top Lists, Travelling, Health, and lifestyle. A source that provides you with each and every top piece of information about the world. We cover various different topics.