The Legacy of Jackie Brown: Interesting Facts and Trivia
Michael Keaton, Pam Grier, Samuel L. Jackson, Robert Forster, and Quentin Tarantino star in the 1997 crime drama Jackie Brown, which Tarantino directed. Elmore Leonard's book Rum Punch served as the basis for the movie, which debuted on December 25th, 1997.
The story centers on Jackie Brown, a middle-aged flight attendant, who gets involved in a scheme to smuggle money into the nation for a gunrunner named Ordell Robbie.
Jackie develops a strategy to outwit Ordell and prevail as she grows more and more desperate and trapped in the perilous situation. The movie is renowned for its intricate, twisting plot as well as its strong performances, especially from Grier and Forster.
The Characters
The Jackie Brown characters are essential to the storyline of the movie and are renowned for their complexity, depth, and realism. The principal figures are:
Jackie Brown, a 44-year-old flight attendant, is detained for smuggling cash into the nation on Ordell Robbie's behalf. She is determined to outsmart Ordell and prevail because she is a clever, resourceful, and streetwise woman. As Jackie, Pam Grier gives a strong and subtle performance that captures the vulnerability, resiliency, and resolve of her character.
Ordell Robbie, the organization's brains behind the smuggling scheme, is a gunrunner. He is a cunning, dangerous man who is constantly one step ahead of his adversaries. Ordell, played by Samuel L. Jackson, is both a formidable antagonist and an oddly endearing character thanks to his charismatic and terrifying performance.
After Jackie is arrested, Max Cherry, a bail bondsman, starts dating her. He is a middle-aged, lonely man who is drawn to Jackie's strength and intelligence. Max is a sympathetic and understandable character thanks to Robert Forster's subtle and understated performance.
Louis Gara is Ordell's right-hand man and a thief who is currently serving a prison sentence. He is Ordell's devoted and brutal enforcer, and he is let out of jail early to assist with the smuggling scheme. Louis is portrayed by Robert De Niro as a menacing and unpredictable character in a strong performance.
Melanie Ralston, a surfer girl who is Ordell's girlfriend and is accustomed to living a luxurious lifestyle with his money, is a surfer. She is a shallow, blonde, ditzy woman who is oblivious to the danger all around her. Bridget Fonda portrays Melanie convincingly, giving her the qualities of a believable and relatable character.
Each of these intricately crafted characters has distinct motivations, weaknesses, and strengths. Their performances are regarded as one of the film's strongest elements and they play a crucial role in the convoluted, twisting plot of the movie.
The Plot
The main character of Jackie Brown, a 44-year-old flight attendant who is detained for smuggling cash into the nation on behalf of a gunrunner named Ordell Robbie, is the focus of the story. The ATF (Bureau of Alcohol, Tobacco, and Firearms) offers Jackie a deal in exchange for helping them bring down Ordell in exchange for a reduced sentence even though she faces significant prison time.
Jackie devises a plan to outwit Ordell and the ATF by betraying them and keeping the money for herself as she grows more and more desperate and trapped in the perilous situation. She enlists the assistance of bail bondsman Max Cherry, who has come to care for her, and the two of them come up with a plan to fool both Ordell and the ATF into thinking they are working with them.
In the meantime, Louis Gara, a thief and Ordell's former partner, is hired by Ordell to help him protect his illegal operations as he spirals into paranoia and violence. Louis, who recently got out of prison, begins to complicate Jackie and Ordell's plan because he is unaware of the circumstance and wants to take advantage of it.
The story takes unexpected turns as the tension rises and the stakes increase and each character is forced to make difficult decisions and deal with personal moral dilemmas. In a hotel room, the action of the movie culminates with a showdown between all the characters in which the fate of the money is decided.
The plot is renowned for being intricate, twisting, and capable of keeping viewers guessing right up until the very end. Some of the movie's strongest features are its plot structure, use of suspense, and themes of morality, greed, and consequences.
The Inspiration
Elmore Leonard's book "Rum Punch" served as the basis for Jackie Brown. A middle-aged flight attendant named Jackie Burke is featured in the 1992 book's plot, which centers on her involvement in a scheme to smuggle money into the nation for a gunrunner named Ordell Robbie. Jackie Brown is regarded as Ordell Robbie's spiritual heir in the novel, which is one of Leonard's series of books featuring the character.
The movie's director, Quentin Tarantino, was a huge fan of Leonard's writing and had already turned one of his novels, "True Romance," into a movie. Before the book was even published, he bought the rights to "Rum Punch" after reading it because he knew it could be turned into a movie.
Although the characters and the story are significantly altered from the novel, "Rum Punchfilm "'s adaptation largely adheres to its basic plot. Although the book served as a great source of inspiration, according to Tarantino, he wanted to personalize the movie and give it his own unique touch.
Additionally, he added a personal touch to the narrative by casting Pam Grier, one of his favorite actors, as the story's African American protagonist.
The movie is regarded as a faithful adaptation of the book, though some changes were made to the plot to make it better and more cinematic. The movie has received praise for its excellent acting, especially from Pam Grier, and its complex, twisting plot that keeps viewers guessing right up until the very end. It is hailed as a cult classic and praised for its themes, characters, and outstanding acting.
The Making of the Film
Jackie Brown's production was a complex and difficult process involving a talented cast and crew. Quentin Tarantino directed the film, which he also wrote the screenplay for, and Lawrence Bender produced it.
Casting: One of the most important aspects of the film's production was the casting process. Quentin Tarantino had a clear vision for the main characters and was able to assemble a talented cast that included Pam Grier as Jackie Brown, Samuel L. Jackson as Ordell Robbie, Robert Forster as Max Cherry, Robert De Niro as Louis Gara, and Bridget Fonda as Melanie Ralston.
The film was shot entirely on location in Los Angeles, California. The production team spent a significant amount of time scouting locations that would best suit the aesthetic and atmosphere of the film. The Los Angeles International Airport, the Del Amo Fashion Center, and the Marina Del Rey Hotel were all used in the film.
Filming took place over the course of six weeks during the summer of 1996. The filming was deemed difficult because it required extensive coordination between the cast and crew, as well as the use of multiple camera angles and lighting setups.
Guillermo Navarro handled the film's cinematography, which was able to capture the gritty and realistic look of the story. The visual style of the film is known for its use of natural lighting and ability to capture the mood and atmosphere of the locations used.
Score and Sound Design: James Newton Howard composed the film's score, and Wylie Stateman handled the sound design. The score, which is known for its use of jazz and soul music, is regarded as an important aspect of the film's atmosphere. The sound design has been praised for its ability to create an immersive and realistic soundscape that adds to the overall aesthetic of the film.
Jackie Brown was a difficult film to make, but the end result was a critically acclaimed film praised for its performances, direction, and cinematography. The film's success has cemented its place as a cult classic in the canon of American cinema.
Conclusion
In conclusion, Jackie Brown is a highly praised Quentin Tarantino film starring Pam Grier, Samuel L. Jackson, Robert Forster, and Michael Keaton. In 1997's "Rum Punch," Jackie Brown, a middle-aged flight attendant, is involved in a conspiracy to smuggle money into the nation for gunrunner Ordell Robbie. Grier and Forster's excellent performances and the film's complex narrative are its hallmarks.
The film's deep, realistic characters drive the plot. The film's twisty narrative keeps viewers guessing until the conclusion. The film's narrative structure, suspense, morality, greed, and repercussions are its strengths.
"Rum Punch" by Elmore Leonard inspired the film. The film is an accurate adaptation of the book, with minor adjustments to make the tale more cinematic.
The film's complicated production comprised a brilliant cast and staff. The film was filmed in Los Angeles over six weeks in the summer of 1996.
Jackie Brown influenced culture and criticism. Critics appreciated the film's performances, directing, and complex narrative. It's now a Quentin Tarantino classic. The film's cultural relevance, effect on current cinema, and cast and crew careers make it relevant today.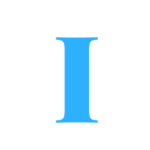 A blog which focuses on business, Networth, Technology, Entrepreneurship, Self Improvement, Celebrities, Top Lists, Travelling, Health, and lifestyle. A source that provides you with each and every top piece of information about the world. We cover various different topics.
5 Key Traits of Successful Brand Ambassadors
Brand ambassadors have become an integral part of marketing campaigns for many companies. These individuals are responsible for representing a brand in a positive light, promoting its products or services, and increasing brand awareness. However, not all brand ambassadors are created equal. To be successful in this role, there are certain traits that one must possess. So, this article discusses the five key traits of a successful brand ambassador.
Passion for the Brand
Passion for the brand is one of the most essential traits of successful spokespersons. A spokesperson who is passionate about the product or service they are promoting will be able to effectively communicate its benefits to consumers. This passion should be genuine and not just for the sake of the job. Those who genuinely believe in the brand they are representing will be more convincing in their messaging.
Furthermore, a passionate spokesperson will be able to connect with consumers on a deeper level, building a stronger emotional connection between the consumer and the brand. This emotional connection can be a powerful tool in building brand loyalty and increasing customer retention.
Strong Communication Skills
Strong communication skills are another key trait of a successful brand spokesperson. They must communicate the brand's message effectively to various audiences, including consumers, potential customers, and industry influencers. This requires great verbal and written communication skills. The ambassadors must be able to tailor their message to different audiences and effectively convey the brand's unique value proposition.
Moreover, strong communication skills are essential for building consumer relationships and trust. A brand spokesperson who can effectively communicate the brand's values and mission will be able to build a loyal following of customers who share the same beliefs and values.
Reliability and Professionalism
Reliability and professionalism are also essential traits of a successful ambassador. They must be reliable and show up on time for events and promotions. They must also be professional in their interactions with consumers and other stakeholders. This includes dressing appropriately, using appropriate language, and being respectful of others. An ambassador who is reliable and professional will be able to build trust with consumers and represent the brand in a positive light.
Furthermore, reliability and professionalism are critical for creating a positive brand image. A consistently reliable and professional ambassador will reflect positively on the brand and reinforce the brand's reputation for quality and excellence.
Flexibility and Adaptability
Flexibility and adaptability are essential traits of a successful endorser. A spokesperson must be able to adapt to different situations and environments. They may be required to work at different events, in different locations, and with different teams. A flexible and adaptable spokesperson will be able to handle these changes with ease and remain effective in their role. This requires a willingness to learn and a positive attitude.
In addition, flexibility and adaptability are vital to staying ahead in a rapidly changing marketplace. A spokesperson who can adapt to new trends and technologies will be better equipped to help the brand stay relevant and competitive. This requires a willingness to learn and stay up-to-date with industry developments.
Social Media Savvy
In today's digital age, social media savvy is a must-have trait for a successful brand spokesperson. They must effectively use social media platforms to promote the brand, engage with consumers, and increase brand awareness. This includes creating engaging content, responding to comments and messages, and using social media analytics to track performance. A social media-savvy spokesperson will be able to reach a larger audience and amplify the brand's message.
Additionally, social media savvy is essential for staying ahead in a rapidly changing digital landscape. A spokesperson who stays current with the latest social media trends and best practices will be better equipped to help the brand adapt and succeed in a highly competitive marketplace.
In conclusion, being a successful brand ambassador requires a combination of passion, communication skills, reliability, professionalism, flexibility, adaptability, and social media savvy. These traits are essential for effectively representing a brand and promoting its products or services.
The Different Types of Lighting Fixtures You Can Find Online
Lighting fixtures play an essential role in any home or workspace. They provide illumination and add style and ambience to the space. With the advent of e-commerce, buying light fixtures online has become an increasingly popular option. If you're planning to buy light fixtures online, it's essential to understand the different types available to you. In this article, you'll explore the different types of lighting online.
Pendant Lights
Pendant lights are a favourite choice for kitchens and dining areas. They are typically hung from the ceiling and provide focused light over a specific area. Pendant lights come in various styles and designs, from modern and sleek to rustic and vintage. Some pendant lights have adjustable cords, which allow you to customise the height and position of the light.
Chandeliers
Chandeliers are timeless fixtures that can add elegance and sophistication to any room. They typically feature multiple arms with light bulbs attached and can range in size from small to large. Chandeliers come in various styles, from classic crystal to modern and industrial.
Ceiling Fans with Lights
Ceiling fans with lights are a popular choice for bedrooms and living rooms. They provide light and air circulation, making them a practical and functional choice. Ceiling fans with lights come in various styles and designs, from traditional to contemporary. Some even have remote controls, making them easy to operate from the comfort of your bed or sofa.
Flush Mount Lights
Flush mount lights are a practical and versatile light fixture that can be used in any room. They are typically installed flush to the ceiling, making them a great option for low ceilings. Flush mount lights come in various styles and designs, from simple and understated to ornate and decorative.
Wall Sconces
Wall sconces are a great option for adding ambient illumination to any room. They are typically installed on the wall and provide soft, diffused light. Wall sconces come in various styles and designs, from traditional to modern. Some even have adjustable arms, which allow you to customise the position of the light.
Track Lights
Track lights are versatile light fixtures that can highlight specific areas of a room. It typically consists of a track with adjustable light fixtures that can be directed to specific areas. They come in various styles and designs, from sleek and modern to rustic and industrial.
Recessed Lights
Recessed lights are a favourite choice for modern homes. It is typically installed in the ceiling and provides focused light without taking up space. They come in various styles and designs, from simple and understated to ornate and decorative.
Table Lamps
Table lamps are great for adding focused light to a specific area, such as a desk or bedside table. They come in various styles and designs, from classic and elegant to modern and minimalist. Table lamps can also be used as decorative accents, adding style and ambience to any room.
Floor Lamps
Floor lamps are versatile light fixtures that can be used to provide ambient light or focused light. They come in various styles and designs, from traditional to modern. Some floor lamps have adjustable arms or heads, which allow you to customise the position of the light.
Conclusion
When it comes to buying lighting online, a wide variety of options are available. From pendant lights to floor lamps, each type of light fixture has a unique style and purpose. By understanding the different fixtures available, you can choose the one that best suits your needs and preferences. Whether you're looking for functional lighting or decorative accents, there's a fixture for you.
10 Wonderful Health Benefits of Lemon
The health benefits of lemon are because of its many nourishing elements like vitamin C, vitamin B6, vitamin A, vitamin E, folate, niacin thiamin, riboflavin, pantothenic acid, copper, calcium, iron, magnesium, potassium, zinc, phosphorus, and protein. lemons help in strengthening your immune system, cleanse your stomach, and considered as a blood purifier.  I will tell you about 10 Wonderful Health Benefits of Lemon.
It is a fruit that contains flavonoids, which are composites that contain antioxidant and cancers fighting properties. It helps to prevent diabetes, throat infections, constipation, dental problems, high blood pressure, fever, indigestion internal bleeding, rheumatism, burns, obesity, respiratory disorders, cholera and many other problems, as well as improving the skin, hair, and tooth.
Here are the 10 Wonderful Health Benefits of Lemon:
1. High Vitamin C Content:
Citrus fruits like lemons are high in vitamin C, that is a primary antioxidant that helps protect cells from damaging free radicals.
Vitamin C may reduce your risk of cardiovascular disease and stroke, and lower hypertension. In a Research published in stroke confirmed that peoples with low vitamin C levels, especially obese men with high blood pressure, have a higher chance of stroke.
2. Help in Digestion: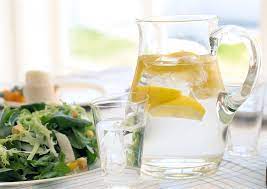 Lemon is very helpful for digestion, some people use lemon as to help to prevent constipation. Drinking hot lemon water helps your digestive system working in a more better way.
Lemon water as help in digestion allowing you to digest the food easily and help to prevent the toxin inside the body.
3. Boost your Immune System:
As we know that the lemon juice is full of vitamin C which is very helpful for our immune system. The quantity of vitamin C in our system is one of the important things to reduce the stress that's why doctors recommended using more vitamin C during the time of stress.
4. Balance the Body pH:
Lemon have an acidic taste, but become forming alkaline in the body helps to recover balance the pH of the body.
In fact, they are the alkaline forming foods and make them great for balancing a large acidic situation of the body.
5. Good for Weight Loss:
Lemons are very helpful in reducing the body weight. Doctors recommended drinking lemon water in the morning without eating anything help to reduce your weight.
Drinking lemon juice with lukewarm water and honey helps you to reduce the body weight.
6. Help against Kidney Stones:
Lemon is very supportive for preventing kidney stones because of the presence of the citric acid in the lemon. Citric acid intake if increased, it decreases the risk of getting calcium stones.
Drinking Lemon water help you to increase citric acid in the body and also help to prevent kidney stones in the body.
7. Good for Skin Health:
Lemon juice is a natural antiseptic which helps to cure the skin related problems. It can be also used to decrease the pain of sunburns. Lemon is also used as an anti-ageing remedy and can vanishes blackheads and wrinkles from the skin.
Drinking lemon water with honey provide health and glow to your skin, the juice is also used in a number of cosmetic products for skin such as soap.
8. Help in Respiration:
Lemon is very helpful in respiration and relieves respiratory issues and breathing problems. It is very good for asthma patients as it contains vitamin C helps to deal with long-term breathing disorders.
Keep your breath sweeter by drinking lemon water after eating and drink first in the morning. Lemon water helps prevent dry mouth which leads a bad breath caused by large bacteria. It also stimulates saliva.
9. Controls the Blood Pressure: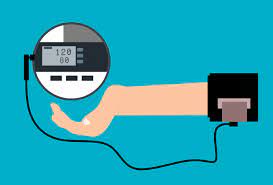 Lemon juice contains a high amount of potassium which is very helpful for those suffering from heart problems. It helps to control High blood pressure, nausea, and dizziness, the reason is that it gives a calming sensation to mind and body. Lemon is also helpful to reduce stress and anxiety.
It also helps for the treatment of malaria and heart diseases because it consists of it own antiseptic and natural medications.
10. Anti-bacterial characteristics:
Most of the studies found out that the juice of the lemonade kills the bacteria of malaria, cholera, diphtheria, typhoid and other harmful and infectious diseases.
Nutrients facts of lemon:
It is very important to note the nutrients which is in the lemon because lemon is delicious and also provides you various benefits for your health.
Normal size of lemon contain 17 calories, 5.5 carbohydrates, 0.6 g protein, 30.7 mg of vitamin C and other necessary nutrients for your health.
These values may be vary according to size of lemon. It also contain  scent which can help to  reduce stress, anxiety.
Conclusion:
Lemon contains vitamins C, B6, A, and E, as well as folate, niacin, thiamin, riboflavin, pantothenic acid, calcium, iron, magnesium, potassium, zinc, phosphorus, and protein. It is a natural antibacterial that helps with kidney stone prevention, breathing, blood pressure management, and stress and anxiety. It is also used as an anti-aging therapy, eliminating skin blackheads and wrinkles.