The Road to Joy: Facts about The Pursuit of Happiness
The Pursuit of Happiness" is a 2006 American biographical drama film directed by Gabriele Muccino and written by Steven Conrad.
The Pursuit of Happiness" is based on the story of Chris Gardner, a struggling salesman who becomes homeless with his young son in San Francisco in the early 1980s.
The film follows their journey as they try to survive on the streets while Gardner tries to find a better life for himself and his son. We all want to be happy and content, yet finding happiness can be difficult. The film is based on the true story of Chris Gardner's nearly one-year struggle with being homeless.
The pursuit of happiness is a universal human endeavor. It's a fundamental human right that is acknowledged in the Declaration of Independence of the United States of America. However, despite its importance, the path to happiness can be elusive and complicated. Happiness is a complex emotion that can be influenced by a variety of factors such as biology, psychology, and social factors.
In this article, we will explore some key facts about the pursuit of happiness, including the science behind happiness, the factors that influence the pursuit of happiness, and strategies for pursuing happiness.
This article aims to provide a deeper understanding of the pursuit of happiness and offer practical tips and strategies that can help individuals improve their overall well-being and satisfaction with life.
The Science of Happiness
Happiness is a complicated feeling impacted by many elements, including biology, psychology, and social circumstances.
Factors Biological: Our brains are hardwired to seek pleasure and avoid pain. Certain neurotransmitters, such as dopamine and serotonin, can affect our mood and sense of well-being. Furthermore, chemicals such as oxytocin and endorphins might influence our happiness.
Psychological Factors: Our thoughts, beliefs, and attitudes can all have an impact on how happy we are. Positive thinking and a sense of purpose can contribute to happiness, but negative thinking and a lack of purpose can lead to despair and anxiety.
Strong social connections and a sense of community are also essential factors in happiness. People who have positive ties with their family and friends and a sense of belonging are happier and more fulfilled than those who are isolated.
Factors Affecting the Pursuit of Happiness
Genetics: Research has revealed that genetics can influence happiness. People who are optimistic and extroverted by nature likely to be happier than those who are pessimistic and introverted. It is crucial to emphasize, however, that genetics are not the main determinant of happiness, and that our environment and life events can also impact our happiness
Environment: The environment in which we live and work might also have an impact on our happiness. A sense of well-being can be enhanced by factors such as clean air and water, access to nature, and a safe and stable community. Pollution, crime, and poverty, on the other hand, can cause feelings of dissatisfaction and sadness.
Life Events: Life events like the birth of a child, the death of a loved one, or a professional shift can all have a substantial impact on our happiness. Positive life events can offer joy and contentment, whilst bad life events can bring despair and suffering.
Mindset: Our mindset, or the way we think about ourselves and the world, can also influence our happiness. People who have a growth mindset, who believe that they can change and grow, tend to be happier than those who have a fixed mindset, who believe that their abilities are set and cannot be changed.
Strategies for Pursuing Happiness
The following are the best strategies for pursuing happiness:
Positive Thinking and Gratitude: Focusing on the positive parts of life and being grateful for what we have can help us feel better about ourselves. Practicing thankfulness can help us recognize the wonderful things in our lives while also decreasing emotions of unhappiness.
Building Strong Relationships: Happy people have strong social relationships. Positive relationships with family and friends can provide support, companionship, and a sense of belonging.
Goal Setting and Achievement: Goal setting and achievement can provide us with a sense of purpose and accomplishment. Working for a goal, whether personal or professional, can provide a sense of satisfaction and accomplishment.
Practicing Mindfulness: Mindfulness, or the practice of being present at the moment, can help reduce stress and anxiety, and improve our overall well-being.
Engaging in Physical Activity: Regular physical activity can improve our mood and reduce feelings of depression and anxiety. It can also positively impact our overall physical and mental health.
Mindfulness and the Pursuit of Happiness
The discipline of being present at the moment and paying attention to one's thoughts and feelings without judgment is known as mindfulness. Mindfulness has been found to improve mental health and happiness by lowering stress and anxiety, increasing focus and concentration, and assisting individuals in managing unpleasant emotions.
Mindfulness activities such as meditation and yoga have been proven in studies to reduce the activity of the amygdala, the portion of the brain responsible for the stress response.
In addition to these physical benefits, mindfulness can help people manage negative emotions by providing a fresh perspective on them. When people are mindful, they are better able to monitor their thoughts and feelings without becoming engrossed in them. This enables individuals to identify and comprehend the source of their unpleasant feelings, as well as take efforts to manage them.
The Impact of Social Support on the Pursuit of Happiness
Social support is an important part of happiness and well-being. Individuals can find support, companionship, and a sense of belonging through strong social relationships and a sense of community.
People who have positive ties with family and friends are happier and more fulfilled than those who are alone, according to research. Stress and life events can also hurt social support. Individuals with a strong support system, for example, are better equipped to cope with the loss of a loved one or a major life shift.
Aside from close connections, community involvement can also contribute to happiness. Volunteering, for example, can provide people with a sense of purpose and fulfillment while also increasing positive emotions like happiness, contentment, and satisfaction.
The Connection between Health and Happiness
Physical health and happiness are inextricably related. Maintaining a healthy lifestyle by eating a balanced diet, receiving regular exercise, and getting adequate sleep can improve general well-being and lead to an increase in happiness.
Exercise, for example, has been shown to release endorphins, which are chemicals in the brain that can boost mood. Exercise can also boost self-esteem, reduce stress and anxiety, and enhance sleep quality. Furthermore, a healthy diet rich in fruits, vegetables, and whole grains can give the body the nutrients it requires to function effectively, leading to an improvement in energy and overall well-being.
Chronic disorders like depression and anxiety can have a negative impact on happiness and well-being. According to research, addressing both physical and mental health issues concurrently can result in improved overall well-being. Seeking care and treatment for chronic illnesses can result in a reduction in symptoms, which can lead to an increase in general well-being and happiness.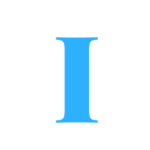 A blog which focuses on business, Networth, Technology, Entrepreneurship, Self Improvement, Celebrities, Top Lists, Travelling, Health, and lifestyle. A source that provides you with each and every top piece of information about the world. We cover various different topics.
Factors to Consider When Choosing the Best Raw Cat Food Pack
As pet owners, you will want to give your cats the best possible nutrition to ensure they live long, healthy lives. While traditional cat food may be convenient, it may not always provide the optimal nutrition that your feline friends need.
Many pet owners turn to raw cat food packs as a more natural and nutritious alternative. However, choosing the right one can be challenging, especially when considering their different life stages.
In this article, you can learn to choose the best one for every life stage, so you can provide your furry companion with the nutrition they need to thrive.
Quality of Ingredients: The quality of the ingredients is the most critical factor to consider. You want to ensure that the product contains high-quality, human-grade meat, organs, and bones free from antibiotics, hormones, and preservatives. Look for products that are sourced locally and contain meat from reputable suppliers.
Avoiding those containing grains, vegetables, or other plant-based ingredients is also essential. Cats are obligate carnivores, and they require a diet low in carbohydrates and high in animal protein.
Nutritional Content: Nutritional content is another critical factor to consider. The best packs should provide a balanced and complete diet that meets your cat's nutritional needs. It includes protein, fat, vitamins, minerals, and other essential nutrients.
Before selecting, look for products that meet the standards set by the Australian Standard for the Manufacturing and Marketing of Pet Food (AS 5812). This standard sets nutritional requirements for pet food and provides guidelines for labelling pet food products.
Brand Reputation: Look for products from companies with a good reputation for producing high-quality, nutritious pet food. It is a good idea to research and read reviews from other pet owners to see what they have to say about them.
Some brands use high-quality ingredients and follow strict manufacturing processes to ensure their products are safe and nutritious for your furry friend.
Cost: Cost is another crucial factor to consider. Raw cat food can be more expensive than traditional cat food, but it is essential to remember that you are paying for higher-quality ingredients and a more nutritious diet for your pet.
When comparing prices, it is essential to consider the cost per pound or per serving rather than just the overall cost. Some brands may appear more expensive, but they may contain more servings per pack or a higher quality of ingredients.
Availability: The availability of the pack is another crucial factor to consider. Look for products readily available in your area, either in pet stores or online. It will ensure that you can easily purchase them when needed and avoid running out of food.
It is also important to consider their shelf life. Such typically have a shorter shelf life than traditional cat food, so purchase only what you need and store them properly to ensure freshness.
Life Stage and Health Conditions: Before choosing, it is essential to consider your pet's life stage and any health conditions they may have. Kittens, adult cats, and senior cats have different nutritional requirements, and choosing a raw cat food pack appropriate for their life stage is essential.
If your pet has any health conditions, such as allergies or digestive issues, it is essential to choose products specifically formulated for their needs. You must consult with your vet to determine the best diet for your furry friend's health.
In conclusion, choosing the right raw cat food pack requires careful consideration of the quality of ingredients, nutritional content, brand reputation, cost, availability and life stage and any health conditions. By researching and comparing different products, you can ensure that you are providing your pet with a safe, nutritious, and delicious diet.
Pros and Cons of Flying on a Shared Private Jet
Given the hassles involved with flying public, and commercial airlines, ranging from lost baggage to canceled or delayed flights, many people are looking at flying by private jet as an alternative for their upcoming trips. This experience is certainly new to many who are doing it. If you're thinking about it, then it helps to know the pros and cons involved with such travel.
Plenty of Pros
Private charter jets carry fewer passengers than commercial flights. That's fewer people you need to interact with or get interrupted by. It's less overall noise, and it's faster to get on and off the plane. If the plane is only your own group, then you can unwind and enjoy each other's company.
You also have more control over your schedule and route. Private jets serve thousands more airports than commercial airliners do. You're also not going to be restricted to the set times and routes in their ticket schedules.
Security screenings won't be nearly as invasive. Some verification of identities is necessary, but you're not going to get patted down or go through body scanners and metal detectors at a lot of private airports. Your luggage won't be as restricted, you can drive right up to your charter jet, and you can usually even bring your pets along.
You'll also have a lot more choices about food. You might need to make them before the flight takes off, and that's because many private jets cater their food on the ground and bring it to the plane. Still, instead of a bag of peanuts and a canned beverage, you might get to enjoy lobster and wine.
Start the Party Early (Or Keep It Going)
For instance, if you intend to head to Sin City for a vacation, then a private jet to Vegas might be just the thing you need to start your vacation early. Many people doing vacation travel don't really feel like their vacation starts until their plane ride ends and they get to their hotel or resort. Just getting to a public airport is a hassle, and then there are baggage, security, and tickets to deal with before even getting on a crowded plane.
A private jet is something you can ride right up to and board within minutes. Then, you can fly to Vegas, or other destinations, in luxury. Enjoy great food and beverages in stylish comfort that might make you want to stay on the plane when you land. This is a great way to start your Vegas vacation on the ground in your own hometown and be in the right mindset when you land in Nevada. Alternatively, your return flight from Vegas can be a chance to recuperate en route to resuming your daily routine.
Flying Private Has a Few Cons
First of all, shared private jets will mean that you're not flying alone. A shared flight might involve just your travel group, but it also might be two or more different parties of people all going to the same place. You should still have a better flight than you would going commercial, but you might not be in entire control of the plane's internal environment in terms of noise, food, and conversation.
Private jets are also more prone to be impacted by weather. Bigger airplanes can simply power through quite a few storms, but smaller private jets might not be able to. Your flight might be rerouted, delayed, or even grounded.
The biggest obstacle to many private jet charters is simply the cost involved. They can easily cost several thousand dollars per hour, based on the size and kind of jet, available amenities, and baggage capacity. Having said that, a shared private jet has a number of people paying for it, and that can distribute the cost burden among multiple passengers.
Travel by private jet does involve some cost, but that doesn't mean it's not worth it. The service quality and flight experience seriously transcend what you'll get on a passenger route, and the time and hassle you save at both ends of the flight certainly save you a lot of time and stress. Weigh all these pros and cons with your various quotes as you decide what kind of flying is right for you.
The Rise of KFC: How Colonel Sanders' Secret Recipe Conquered the Fast Food World
KFC, often known as Kentucky Fried Chicken, is a chain of fried chicken-only fast food restaurants.
Colonel Harland Sanders established KFC in 1952, and it has since grown to become one of the most popular and famous fast food restaurants worldwide and has KFC international menu.
Colonel Sanders, who was born in Henryville, Indiana in 1890 on a farm, is where the history of KFC begins. He had a challenging upbringing, losing his father at an early age, and having to work to provide for his family.
Throughout his life, Sanders worked a variety of professions, such as farmhand, steam engine stoker, and tyre salesman.
In Corbin, Kentucky, Sanders opened a gas station in 1930 and started offering food to passing motorists.
Sanders started serving meals to an increasing number of clients as his cooking quickly developed a reputation for being delectable.
Sanders started franchising his "Sanders Court & Café" restaurant in 1939, and by the beginning of the 1950s, he had more than 600 franchisees.
Sanders made the decision to concentrate only on the chicken in 1952 and started marketing it as "finger-lickin' excellent" fried chicken.
Under the moniker "Kentucky Fried Chicken," he started franchising his chicken, and the first KFC eatery debuted in Salt Lake City, Utah, in 1952.
Colonel Sanders' proprietary blend of 11 herbs and spices, which is still used today, was the cornerstone of KFC's success.
Only a select few people are aware of the precise ingredients in the recipe, KFC international menu, which is kept strictly confidential.
The success of KFC swiftly extended throughout the country, and by the 1960s, the brand had opened locations in Canada, Mexico, and the UK. KFC has more than 23,000 stores worldwide now.
KFC's emphasis on franchising was one factor in its success. The company was able to grow swiftly and profitably by enabling franchisees to run their own KFC outlets.
While KFC offered assistance in the form of training, advertising, and supplies, franchisees were still accountable for making investments in their own locations as well as for hiring and training staff.
KFC's success was also largely attributed to its capacity to adjust to various tastes and cultural norms. The business has adapted its menu to suit regional preferences, including dishes like jalapeno poppers in the US and rice bowls in Asia.
Additionally, KFC has been successful in launching new items such the "KFC Famous Bowls" and "KFC Snackers."
KFC has recently placed a strong emphasis on sustainability, implementing programmes to cut down on waste, energy use, and ingredient sourcing.
Overall, a number of things contributed to KFC's success, including Colonel Sanders' family recipe, franchising, and the company's capacity to accommodate various tastes and cultural norms.
KFC will probably remain a well-liked restaurant for many years to come as the corporation continues to be a leader in the fast food sector.
In conclusion, the success of KFC is a monument to the American Dream, as a man who had nothing and used his secret recipe to create an empire.
KFC is one of the most well-known fast-food chains in the world right now, and it's still growing. It tells the extraordinary tale of Colonel Sanders and his time-tested secret recipe, which remains the cornerstone of KFC's commercial strategy.
The company's focus on franchising and capacity for cultural adaptation have been crucial to its success. KFC will be successful for many years to come if sustainability is given sustained attention.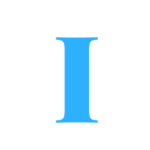 A blog which focuses on business, Networth, Technology, Entrepreneurship, Self Improvement, Celebrities, Top Lists, Travelling, Health, and lifestyle. A source that provides you with each and every top piece of information about the world. We cover various different topics.