7 Things that stop you from Achieving success
Seven Things that Stop you from Achieving Success:
Everyone wants to become successful but success is not as easy as you think. We need to change some of our bad habits and activities which are stopping us from achieving success.
Achieving success is absolutely possible but need hard work and right direction. You need to do work with consistency and take a step each and every day towards your goals.
You must remove some unproductive and unhealthy activities that not only slow down your progress but a hurdle in your success.
Here are 10 things that stop you from success:
1. Lack of belief:
Lack of belief is a great hurdle in our success. Belief is one of the important qualities to have in every way of life. Belief in oneself is often the difference between failure and success. There are many areas where self-belief plays an important role in our professional lives. Many people do a lot of struggle to get the belief and if that applies to you then don't worry, you are not alone.
"It's lack of faith that makes people afraid of meeting challenges, and I believe in myself." (Muhammad Ali).
2. Procrastination:
It is another thing that stops us from achieving the success. Do not save your work for another day. Successful people always work on time regardless of how much it takes to complete the task. Giving up this habit and you are near to achieve your goals.
"My advice is to never do tomorrow what you can do today. Procrastination is the thief of time." (Charles Dickens)
3. Distraction:
There are many things that distract you from working like stress, depression or some other problems and those friends or people who will make you lose hope, do not listen to such people. There will be many temptations on your way to success. Many activities which are time wasting but look fair are great hurdles.
Make your mind when you start work and remove things and thoughts that distract you from achieving your goals. Indulge in those activities that bring you happiness and allow you to focus on work.
"When there are thoughts, it is distraction: when there are no thoughts, it is meditation." (Ramana Maharshi)
4. Inconsistency:
Lack of consistency is a big hurdle. Successful people are consistent in their work, it is a good habit that will you a lot to achieve your goals. If you are not consistent in your work, you won't see any progress. Consistently do your work and try new methods of achieving goals, but never give up.
"Success isn't always about greatness. It's about consistency. Consistent hard work leads to success. Greatness will come." (Dwayne Johson)
5. Excuses:
When we are lazy or we do not want to do work we made a lot of excuses like I am not ready, it's not the right time, I'm not good enough, it's too hard, etc. Remember that your mind is tricky and want to stay with ease, but you have to stop this habit and try to complete your task. Try to eliminate excuses and realize yourself that you have to focus on goals.
"Ninety-nine percent of the failures come from people who have the habit of making excuses." (George Washington Carver)
6. Lack of Motivation:
Lack of motivation make you lazy and keep you away from goals. Motivation is a driving force that will help you focus on your goals. Try to indulge in those activities which give you motivation and self-confidence. Find things, videos, stories and people who inspire you and motivate you to stay on the right way.
"To succeed, you need to find something to hold on to, something to motivate you, something to inspire you." (Tony Dorsett)
7. Lack of self-study:
Self-study and learning is an important characteristic for achieving success. Education and study in school are not enough and final stop of learning. Try to educate yourself and learn and experiment new things that will help you master your own goals.
"Self-education is lifelong curiosity." (Lailah Gifty Akita)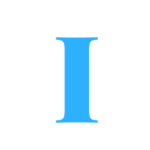 A blog which focuses on business, Networth, Technology, Entrepreneurship, Self Improvement, Celebrities, Top Lists, Travelling, Health, and lifestyle. A source that provides you with each and every top piece of information about the world. We cover various different topics.