The Ultimate Guide to Open-Air Heating Solutions
Versatile heating solutions have become essential when enjoying the great outdoors. They allow people to extend their living spaces and create cozy environments, making outside activities comfortable even during cooler seasons.
Subsequently, selecting the right outdoor heating appliance is paramount, as it will ensure you have a fantastic time in any open space, whether at home or office. With several options available, you can pick one that best suits your preferences and heating requirements.
First-time buyers can refer to the ensuing guide to start on the right note.
Why Open-Air Heating Matters?
The allure of outdoor spaces lies in their ability to offer a natural and refreshing environment. However, when the temperatures drop, these areas can become inhospitable. Fortunately, heating solutions allow people to overcome this limitation and maximize their exterior living spaces year-round.
These appliances create a warm and inviting atmosphere, whether enjoying coffee on the patio, hosting a backyard gathering, or simply spending quality time with loved ones.
Types of Devices to Buy
Buyers can invest in suitable devices based on their specific warmth requirements, available space, budget, and other criteria. Popular choices include:
These devices have gained immense popularity recently due to their convenience and versatility. They are often compact, lightweight, and equipped with intelligent features that allow you to remotely control and adjust the temperature using your smartphone. Some can even be integrated with home automation systems, enabling seamless operation and energy efficiency.
Propane or natural gas patio heating appliances offer powerful solutions for open-air spaces. They can provide significant warmth, making them ideal for larger areas. They come in multiple styles, including freestanding models, tabletop units, and hanging models. Ensuring proper ventilation and following safety guidelines when using these variants is crucial.
Electric devices offer a convenient and eco-friendly option for open-air heating, as they are easy to use and maintain, requiring only an electrical outlet for operation. Patio appliances are available in different forms, such as wall-mounted, freestanding, or ceiling-mounted units. They offer instant heat and are often equipped with safety features like tip-over switches and adjustable settings.
These provide warmth and ambiance to exterior spaces and can be fueled by wood, gas, or ethanol. Fire pits come in various designs, including portable bowls, table pits, and permanent stone or brick structures. On the other hand, fireplaces are often built into areas and can create a focal point while offering radiant heat. However, these can be costly and challenging to install for many folks, making the above variants more suitable.
Buying from Reliable Dealers
Purchasing outdoor heating devices from reliable dealers will ensure quality, safety, and customer satisfaction. So, conduct thorough research and read reviews about the dealers you are considering. Look for positive customer experiences and feedback on their products and check if they come with a warranty. A reputable dealer will stand behind the items they sell and provide after-sales support.
Also, the devices must meet safety standards and certifications to ensure compliance with safety regulations. You can also assess the dealer's customer service quality by checking for prompt responses, knowledgeable staff, and assistance with installation and maintenance queries.
Lastly, compare prices from different dealers, but do not solely base your decision on the lowest price. Instead, consider the overall value, including the quality of the product and the dealer's reputation, ensuring it is a worthwhile long-term investment.
Customising Your Mazda: The Best Aftermarket Parts to Consider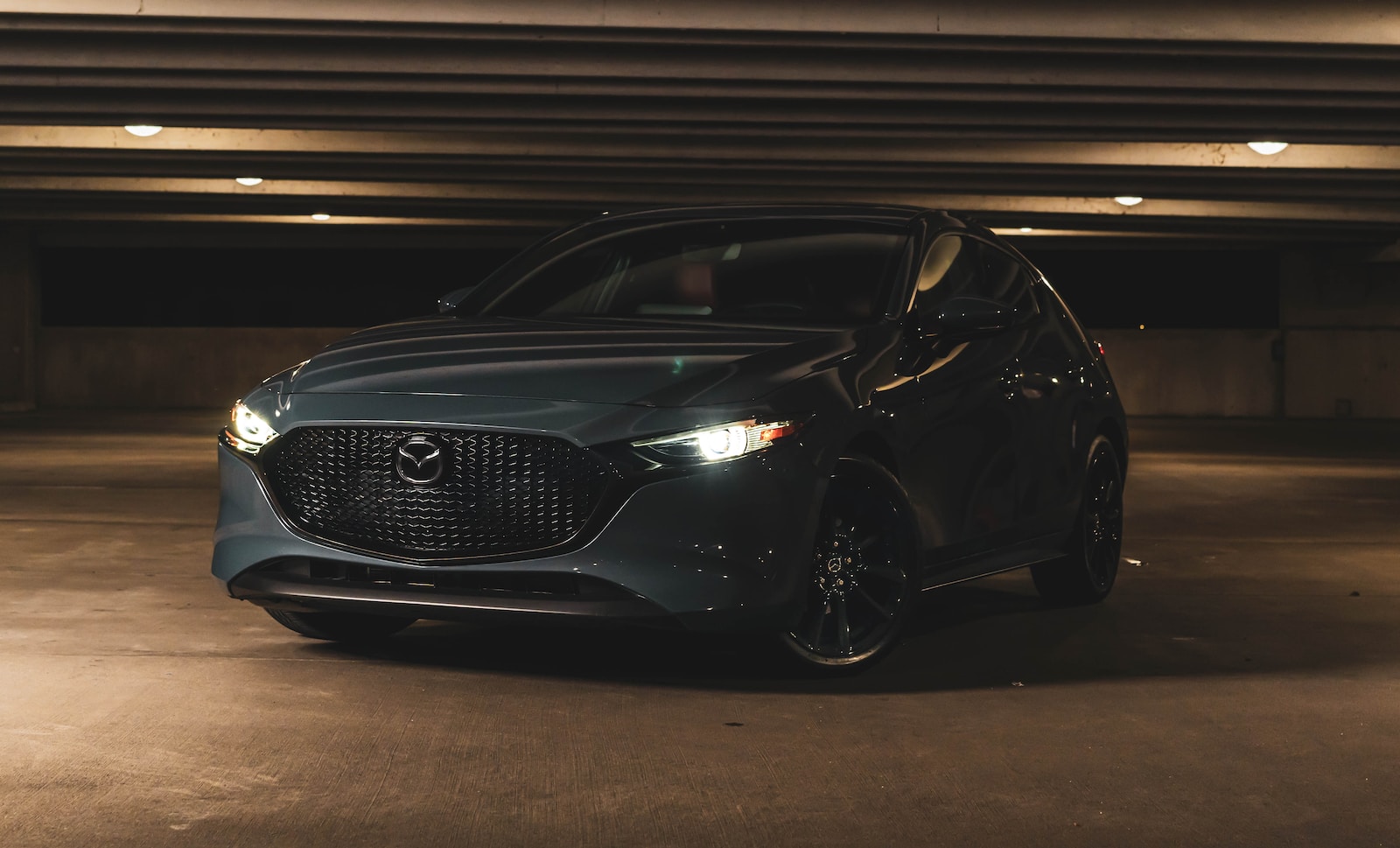 If you're a Mazda owner, you might be looking for ways to customise your vehicle and make it stand out on the road. Investing in aftermarket parts is one of the best ways to do this. These parts are made not by the original equipment manufacturer (OEM) but by third-party manufacturers. The following points will examine some of the best aftermarket Mazda Parts to consider when customising your vehicle.
Wheels and Tyres
One of the easiest ways to give your vehicle a unique look is by upgrading the wheels and tyres. Countless options are available for aftermarket wheels, from sleek and sporty to classic and elegant. You can also choose from various finishes, including chrome, matte black, and gunmetal.
When choosing aftermarket wheels, ensuring they are the right size for your vehicle is essential. Oversized wheels can cause handling issues and stress your vehicle's suspension system. Tyres are another important consideration, as they can significantly impact the handling and performance of your vehicle. Choose one compatible with your wheels and provides the right balance of performance and comfort.
Suspension Upgrades
When choosing suspension upgrades, you must consider your driving style and the conditions you'll be driving in. If you frequently drive on rough roads or off-road, opt for a suspension system designed for durability and off-road performance. If you primarily drive on paved roads and want improved handling and performance, a lowering kit and upgraded shocks and struts may be the way to go.
Exhaust System
Upgrading your vehicle's exhaust system can give it a sporty sound and improve performance. Aftermarket exhaust systems are designed to provide better airflow, which can increase horsepower and torque. They can also improve fuel efficiency and reduce exhaust emissions.
When choosing an aftermarket exhaust system, it's essential to consider the type of sound you want. Some are designed to provide a subtle improvement in sound, while others are more aggressive and can be pretty loud. You'll also want to ensure that your choice is compatible with your vehicle's engine and doesn't cause any performance issues.
Intake System
Upgrading your Mazda's intake system is another way to improve performance. Aftermarket intake systems are designed to increase airflow to the engine, which can improve horsepower and torque. They can also improve fuel efficiency and provide a sporty sound.
When choosing an aftermarket intake system, ensuring it is designed specifically for your vehicle model is essential. You'll also want to consider the type of filter used in the system. Some filters are designed to be reusable and can be cleaned and reused, while others must be replaced regularly.
Body Kits and Accessories
Investing in a body kit and accessories can be a great option if you want to give your vehicle a more aggressive and sporty look. Body kits typically include front and rear bumpers, side skirts, and other exterior components that can change the overall look of your Mazda. Accessories such as spoilers, grille inserts, and diffusers can also enhance the look of your vehicle.
When choosing a body kit and accessories, it's essential to consider the materials' quality and fitment. Poor-quality body kits can be difficult to install and may not provide a proper fit, which can cause issues with handling and performance. Choose a reputable manufacturer and ensure that the body kit and accessories you choose are specifically designed for your vehicle model.
In conclusion, customising your vehicle with aftermarket Mazda Parts can be a great way to give it a unique look and improve its performance. Whether you're looking to upgrade the wheels and tyres, invest in suspension upgrades, upgrade the exhaust or intake system, or add a body kit and accessories, countless options are available to suit your needs and preferences.
The History of Preppy Fonts: From Traditional to Modern
If you have ever seen a well-designed Ivy League sweatshirt, you probably noticed the bold, clean lettering that reads "Harvard" or "Yale." This type of lettering is known as a preppy font.
Preppy fonts are often associated with traditional, old-school style and elegance. However, they have evolved over the years to include more modern and playful variations. In this article, we will explore the history of preppy fonts, from their traditional roots to the modern designs we see today.
The Origin of Preppy Fonts
Preppy fonts have their origins in the early 20th century. They were first used in Ivy League schools in the Northeastern United States, such as Harvard, Yale, and Princeton.
The lettering on college sweatshirts and athletic jerseys was often in bold, sans-serif fonts, giving them a clean and classic look. This style of lettering became popular among students and alumni, and eventually spread to other universities and colleges.
The Evolution of Preppy Fonts
In the 1950s and 1960s, preppy fashion and style became a cultural phenomenon. Preppy fonts were an essential part of this trend, as they conveyed a sense of traditional, old-school elegance.
As the popularity of preppy fashion grew, so did the use of preppy fonts in advertising and graphic design. Brands such as Brooks Brothers and Ralph Lauren used preppy fonts in their logos and marketing materials, further cementing the style's association with luxury and sophistication.
Characteristics of Traditional Preppy Fonts
Traditional preppy fonts are typically bold, sans-serif, and often have a slightly condensed or elongated appearance. They are simple and clean, with no serifs or decorative flourishes. Traditional preppy fonts convey a sense of elegance, sophistication, and old-school style.
The Rise of Modern Preppy Fonts
In the 21st century, preppy fonts have undergone a transformation. While traditional preppy fonts are still popular, designers have begun to experiment with more modern variations.
These modern preppy fonts often feature playful, rounded lettering, bold colors, and decorative elements such as stripes or dots. They are often used in fashion and lifestyle branding to convey a sense of fun, energy, and youthfulness.
Popular Preppy Fonts Today
Some of the most popular preppy fonts today include:
Times New Roman
Helvetica
Futura
Garamond
Bodoni
Baskerville
Gill Sans
These fonts are often used in fashion branding, advertising, and graphic design, as they convey a sense of luxury, sophistication, and elegance.
How to Use Preppy Fonts in Design
When using preppy fonts in design, it's important to consider the context and purpose of the design. Traditional preppy fonts are ideal for conveying a sense of elegance and sophistication, while modern preppy fonts are better suited for conveying a sense of playfulness and youthfulness. When using preppy fonts in design, it's also important to consider factors such as color, layout, and typography.
The Future of Preppy Fonts
As with any design trend, the future of preppy fonts is impossible to predict. However, it's likely that preppy fonts will continue to evolve and adapt to changing styles and tastes. Traditional preppy fonts will likely remain popular among those who value elegance and sophistication,
while modern preppy fonts will continue to be used in fashion and lifestyle branding. It's possible that we will see a further blending of traditional and modern preppy fonts in the future, as designers seek to create unique and dynamic designs.
Conclusion
Preppy fonts have a rich history, dating back to the early 20th century. They have evolved over time to include both traditional and modern variations, and are now a staple of fashion branding, advertising, and graphic design. Whether you prefer the elegance of traditional preppy fonts or the playfulness of modern preppy fonts, there is no denying the impact they have had on design and culture.
FAQ
Q: What is a preppy font? A: Preppy fonts are often associated with traditional, old-school style and elegance. They are typically bold, sans-serif, and convey a sense of sophistication.
Q: What are some examples of traditional preppy fonts? A: Some examples of traditional preppy fonts include Times New Roman, Helvetica, and Garamond.
Q: What are some examples of modern preppy fonts? A: Some examples of modern preppy fonts include Bodoni, Baskerville, and Gill Sans.
Q: How can preppy fonts be used in design? A: Preppy fonts can be used in design to convey a sense of elegance, sophistication, or playfulness, depending on the context and purpose of the design.
Q: What is the future of preppy fonts? A: It's likely that preppy fonts will continue to evolve and adapt to changing styles and tastes, with a potential blending of traditional and modern preppy fonts in the future.
Special Lifetime Offer: https://bit.ly/Prompt_Library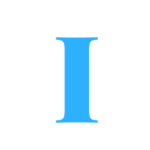 A blog which focuses on business, Networth, Technology, Entrepreneurship, Self Improvement, Celebrities, Top Lists, Travelling, Health, and lifestyle. A source that provides you with each and every top piece of information about the world. We cover various different topics.
Engineered Timber Flooring: 5 Things to Consider
Melbourne has a diverse range of architectural styles, and many homeowners are choosing engineered timber flooring to enhance their homes' beauty and functionality. However, selecting the right engineered timber flooring can take time and effort with so many available options. And this article will provide a guide to help you choose the right engineered timber flooring in Melbourne.
Here are five key points to consider:
1.    Durability
Choosing a style that complements your home's aesthetic is also essential. Comprehensive plank options can create a more spacious feel, while narrow planks can add a traditional touch. The finish of the flooring can also affect its durability, with options like matte finishes being more prone to scratches than high-gloss finishes. Proper maintenance, such as regular cleaning and refinishing, can also help extend the life of your engineered timber flooring. Considering all of these factors, you can choose an engineered timber flooring option that will suit Melbourne's climate and your home's needs.
2.    Style
The texture and grain pattern of the engineered timber flooring should also be taken into account. While some choices may have a smoother, more uniform appearance, others may have a more obvious texture and grain. This may have an impact on the room's ambience and work well with other design components. Melbourne has several possibilities for plank width, with options ranging from 120mm to 190mm. The entire look and feel of your house may be improved with the proper engineered wood flooring colour and design. You may select a flooring choice that enhances the beauty of your house and matches your particular style by taking into account all of these elements.
3.    Sustainability
As more homeowners become environmentally conscious, sustainability has become an important consideration when choosing building materials. Look for engineered timber flooring sourced from sustainable forests with Forest Stewardship Council (FSC) certification. This certification ensures that the wood used in the flooring comes from responsibly managed and harvested forests. When looking for sustainability in your engineered timber flooring, consider options that use recycled materials or have been treated with eco-friendly finishes. This can help to reduce your carbon footprint and contribute to a greener future.
4.    Maintenance
Another important consideration when choosing engineered timber flooring is its maintenance requirements. You'll want a flooring option that is easy to clean and maintain. Some flooring options may require regular polishing or refinishing to keep them looking their best. Others may be more resistant to scratches and stains, making them ideal for high-traffic areas. The maintenance requirements of your engineered timber flooring may also depend on the type of finish used. For example, a matte finish may be less prone to showing scratches and wear than a glossy finish, but it may require more frequent cleaning.
5.    Installation
When it comes to the installation process of engineered timber flooring, it's essential to consider whether you'll be hiring a professional or doing it yourself. The installation cost can vary depending on factors such as the thickness, width, and type of timber used. In Melbourne, the price range for engineered timber flooring can be anywhere from $60 to $150 per square meter. It's also essential to look for flooring options that are easy to install and come with clear instructions. If you plan to install the flooring yourself, carefully read and follow the manufacturer's instructions, and consider any additional tools or materials you may need. 
Choosing the right engineered timber flooring in Melbourne is an important decision. By considering the durability, style, sustainability, maintenance, and installation requirements of different flooring options, you can find a flooring option that suits your needs and enhances the beauty and functionality of your home. Also, remember to choose an option that complements your home's aesthetic and meets your budget and lifestyle needs.