Google integrates Duo on Android call screen
Google has been planning to integrate its duo video chat on the pixel, nexus and android one phones for a couple of months. The company is rolling out duo video chat inside the normal phone dialer app, which makes the app a form of android facetime, According to a report at Android Police.
According to a report on Android Police, the duo button is showing up in some customers' regular phone dialer app. while you tap the video call button, your phone launches the duo app and activates your camera.
The person you are calling can then accept or decline the incoming video call. Android police note that the initial phone call will disconnect when the duo video chat takes over and that you will have two entries on your call log, one for the initial phone call and one for the video call.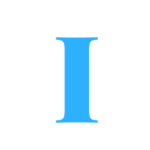 A blog which focuses on business, Networth, Technology, Entrepreneurship, Self Improvement, Celebrities, Top Lists, Travelling, Health, and lifestyle. A source that provides you with each and every top piece of information about the world. We cover various different topics.