The Story Behind Tesla's Success
INTRODUCTION
The success of Tesla and its effects on the globe.
The world has been influenced by Tesla in a variety of ways. Among Tesla's accomplishments is its role in revolutionizing the car industry, setting new standards for renewable energy, and creating new markets. Tesla has also demonstrated that it is feasible to produce goods that are environmentally friendly and lucrative.
"To accelerate the world's transition to sustainable energy," reads the company's mission statement. In reaching this aim, Tesla has made great strides, and its success story might serve as motivation for others.
The company's roots and how it evolved over time are described in the company's history.
The engineers' Martin Eberhard and Marc Tarpenning established Tesla (TESLA) in San Carlos, California, in 2003. The company's previous name, Tesla Motors, was changed in 2017. Nikola Tesla, a 19th-century inventor best known for his discovery of the characteristics of rotating electromagnetic fields, inspired the company's name.
His major contributions to electrical engineering and the sciences have made Tesla famous throughout history.
Tesla's Roadster went into production in 2008 and had acceleration and a peak speed comparable to many entry-level sports cars. It could go about 250 miles on a single battery.
The car's price upon launch is just over $100,000, pricing out the majority of buyers. One of the primary issues preventing the widespread use of electric vehicles is the duration of charging. Even in ideal circumstances, it still takes longer than an hour to fully recharge one of Tesla's cars.
Products and technology: The cars, batteries, solar panels, and other products that Tesla has created.
Tesla is a corporation that makes solar panels, electric vehicles, batteries, and other goods. The Tesla Model S, Model X, Model 3, Tesla Powerwall, and Tesla Solar Roof are just a few of their offerings. A premium automobile that is entirely electric, the Tesla Model S can accelerate from 0 to 60 mph in under 2.5 seconds.
An all-electric luxury SUV with a 0 to 60 mph time of three seconds is the Tesla Model X. The Tesla Model 3 is a small, all-electric vehicle that takes 5 seconds to accelerate from 0 to 60 mph. A home battery device called the Tesla Powerwall saves energy from solar panels or the grid to supply electricity when it is required. A solar-powered roof called the Tesla Solar Roof uses sunshine to produce electricity.
Environmental Impact: Tesla's dedication to sustainability and its role in cutting emissions.
Tesla has committed to sustainability in recent years with the goal of lowering emissions. The switch to electric vehicles and renewable energy sources has been a part of this. Tesla's initiatives have contributed to lowering emissions and enhancing the environment.
The Tesla Solar Roof is a solar roof tile with a unique design that blends glass and solar cells. Although the roof tiles are designed for use on homes, they may also be utilised on commercial buildings and other types of structures.
Corporate culture: The distinctive company culture of Tesla and how it affects both consumers and staff. Tesla, Inc. is an American automaker that develops, produces, and markets electric vehicles and the parts that go into their drivetrains. Its headquarters are in Palo Alto, California.
Future Plans: What Tesla is currently working on and how it intends to build on its current success.
Tesla intends to work on new initiatives in order to maintain its success. These initiatives range from creating an electric semi-truck to producing solar roofs and batteries in addition to a new Roadster.
Tesla is working hard to ensure its continued success and has enormous ambitions for the future. One of the most well-known and prosperous businesses in the US is Tesla Motors.
This electric vehicle manufacturer has succeeded in altering how society views alternative energy and transportation. The tale behind Tesla's achievement is one that many people are unaware of.
Tesla Motors was established in 2003 by a group of engineers who sought to improve the way that vehicles were powered. The business initially had trouble finding investors and launching its autos.
Tesla, however, unveiled the Roadster, their first automobile, in 2009. The Roadster was a resounding success and assisted Tesla in taking the dominant position in the electric vehicle industry.
Tesla is currently renowned for its innovative technologies and high-quality electric vehicles. Over the years, the business has expanded, and it currently employs over 33,000 people globally.
Where the Success of Tesla Started Though it started off tiny, Tesla has grown to become one of the biggest automakers in the world.
The most technologically sophisticated electric vehicle in the world was the motivation for the founding of Tesla in 2003. The business was tiny at initially, but it has since grown to become one of the top suppliers of renewable energy storage systems and electric vehicles.
The success of Tesla may be ascribed to both its cutting-edge technology and its emphasis on client pleasure. The business has also been successful in luring some of the top engineers in the globe.
CONCLUSION
In conclusion, it is clear that Tesla's cutting-edge technology and masterful marketing have made the firm a success. The business, however, has also encountered some difficulties. Despite this, Tesla has continued to be a major rival in the automobile sector.
The firm has also advanced significantly in a number of sectors. As a result, Tesla will keep on being a prosperous business in the future.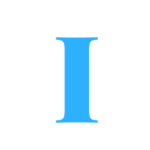 A blog which focuses on business, Networth, Technology, Entrepreneurship, Self Improvement, Celebrities, Top Lists, Travelling, Health, and lifestyle. A source that provides you with each and every top piece of information about the world. We cover various different topics.
9 Qualities of Successful Peoples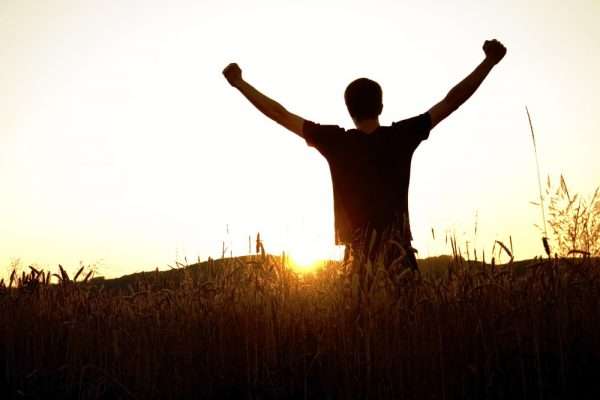 Having close get right of entry to extremely successful peoples can yield some quite extremely good facts about who they honestly are, what makes them tick, and, most importantly, what makes them so successful and productive.
Here are some interesting facts about successful people:
Successful individuals are frequently high achievers with a strong work ethic who are prepared to put in the time and effort necessary to reach their objectives.
Many successful individuals have a growth mentality, which means they feel that hard effort and dedication may help them increase their talents and intellect.
Successful people frequently have a strong desire to attain their goals and have a positive effect on the world.
Those that are successful frequently have good interpersonal skills, such as effective communication, empathy, and the ability to develop connections and collaborate with others.
Many successful individuals have had failure or setbacks in their life, but they have learnt from them and utilised them to fuel their passion and inspiration.
Successful individuals frequently have a high level of emotional intelligence, which means they can detect and control their own emotions as well as comprehend and sympathize with the emotions of others.
Successful individuals frequently have a strong sense of resilience, which means they can recover from failures and adversity and continue to strive towards their objectives despite difficulties and challenges.
Many successful people are lifelong learners who are always looking for new ways to improve themselves and their profession.
Successful individuals frequently have a strong sense of self-discipline and are able to create goals, prioritize their time, and work consistently towards their objectives.
Here are 9 things successful peoples do:
1. They Set goals:
They make reservations, book tee times, or schedule activities with their kids. Many successful people plan out their activities for the holiday weekend well in advance so that they are not drawn into the temptation of working, says Michael Kerr "an international business speaker and author of "The Humor Advantage."
"They're strategic enough to have an action plan but flexible enough to tackle any urgent work issues that may arise," says Lynn Taylor, a national workplace expert.
2. They prepare for work:
"Most of what they do happens before they leave for a long weekend so that they are psychologically free to relax and enjoy it," Kerr says.
This consists of saying goodbyes to colleagues, cleaning up their office, completing any urgent obligations, and creating a clear course of action for when they go back to the office so that they can hit the ground running.
3. They talk to their boss about their career: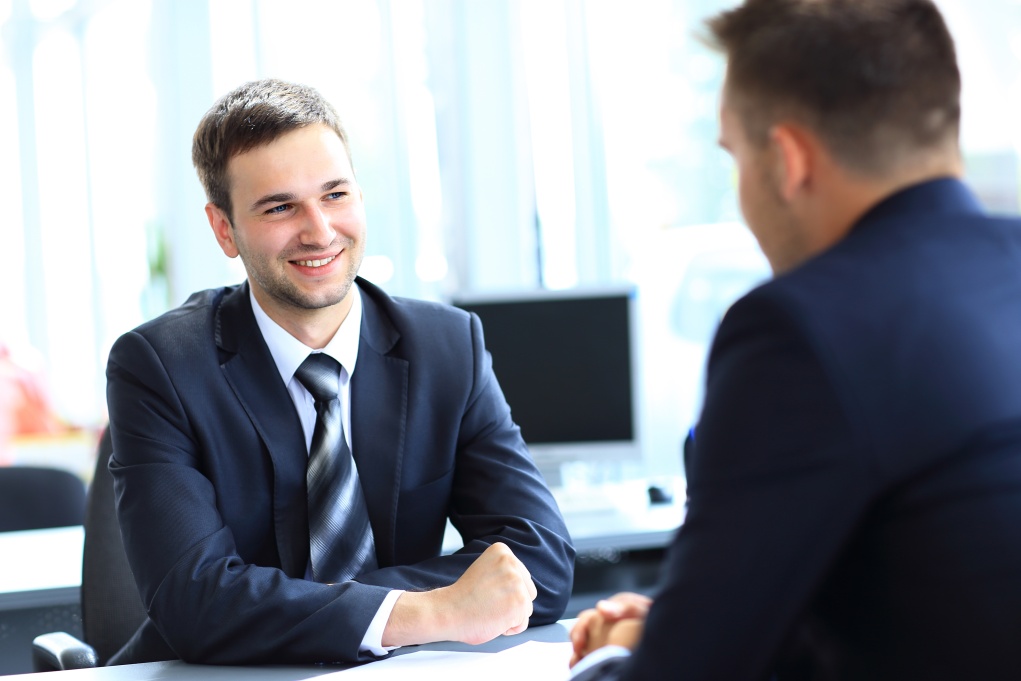 As you craft the report referred to above, you may notice which you're no longer developing your passions as much as you want.
Instead of going to your boss and complaining, or asking their permission to maintain more brainstorming sessions, Taylor advised coming up with a plan yourself and presenting it to your boss.
First, think about how maintaining extra creative classes will advantage the company's backside line. then recollect exactly how you will go approximately it — maybe you will devote the ultimate 15 mins of each weekly group of workers meeting to brainstorming.
4. They set technology guidelines: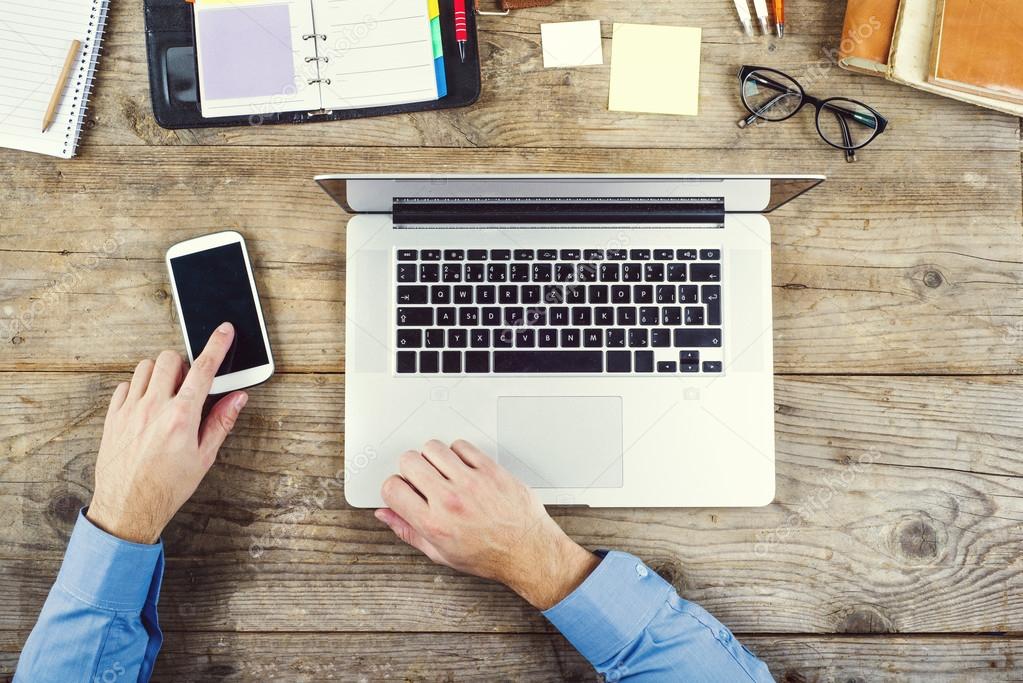 Successful people beings set E-mail and make contact with regulations for themselves and the people they work with so that people recognize when, if in any respect, they'll be to be had to respond or choose up.
"This can communicate to employees how critical it is for everyone to take a complete break and that any and all work can wait," Kerr explains. "Although employees may assume this, they often need to hear it from their leader to be able to completely relax over a long weekend."
5. They spend time with family and friends:
During the week, it's hard to give focused attention to those you care about. "A three-day weekend lets you schedule this critical quality time," Taylor says.
6. They exercise:
Successful people know how vital exercise is to their physical and mental fitness — so that they don't get lazy and skip their workouts over holiday weekends.
7. They make Network: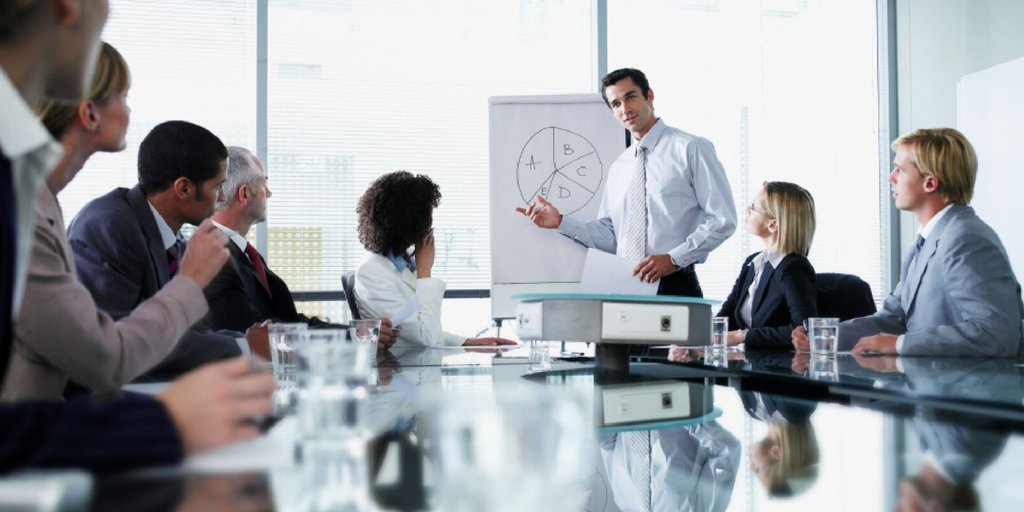 Successful people try to do more networking "on-site and off-site," Taylor said. For example, you would possibly tour throughout the country visiting customers (you could even tack on a personal holiday on the cease of the trip).
Or, you might simply take your boss or your coworkers to lunch. "This is a perfect opportunity to let your team know you care," Taylor said.
8. They Stay Relaxed:
It may be tough to tell a hardworking individual that they need to take time off. But genuinely successful peoples recognize the importance of designating time to relax and rejuvenate.
9. They Plan for future:
On the last night of long weekends, many successful people think about the short week ahead and key goals they need to accomplish, Taylor says. And they do this without stressing themselves out.
Key Skills of Successful People: What Traits Contribute to Achieving Success:
Successful people often possess a wide range of skills that contribute to their success. Some of the skills that are commonly associated with successful individuals include:
Leadership
Problem Solving
Creativity
Time Management
Continuous Learning
Communication
These are only a handful of the numerous abilities possessed by successful people. Anybody may improve their chances of success in their chosen sector by gaining these and other abilities.
Conclusion:
Finally, successful individuals frequently have a mix of personal attributes such as a strong work ethic, a growth mindset, a clear sense of purpose, interpersonal skills, emotional intelligence, resilience, a love of learning, and self-discipline.
These characteristics allow people to establish and achieve lofty objectives, overcome challenges and disappointments, form meaningful connections, and make a good difference in the world.
While success may mean different things to different people, these characteristics are frequently observed in people who have achieved success in a variety of areas of life. Anybody may improve their chances of obtaining their personal definition of success by acquiring these traits.
10 Cities Of The World Where Most Rich People Live
10 Cities Of The World Where Most Rich People Live
According to a new report from Wealth-X, a company that does research and valuations on extremely high net worth (UHNW) individuals, the New York city counted the highest number of citizens with $30 million or greater in belongings in 2016. The wide variety of rich citizens rose 9% from 2015 to 8,350, simply beneath 1% of the city's general populace.
Two worldwide financial hubs, Hong Kong and Tokyo, rounded out the top 3, proving financial centers are a magnet for the extremely rich. The New York and Hong Kong additionally have the very best variety of billionaire citizens.
Below, take a look at out the top 10 cities in the global in which the richest people live.
10. Dallas-Fort Worth-Arlington, Texas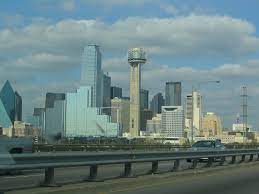 Dallas-Fort Worth is growing in popularity as more firms and rich people migrate to Texas. There are 92300 millionaires, 211 centimillionaires, and 18 billionaires.
9. Paris (Metro), France
France's affluent population is anticipated to grow by 40% over the next five years, and the city of light has enduring attraction for the ultra-wealthy. There are 88600 millionaires, 121 centimillionaires, and 15 billionaires of various types.
8. London (metro), England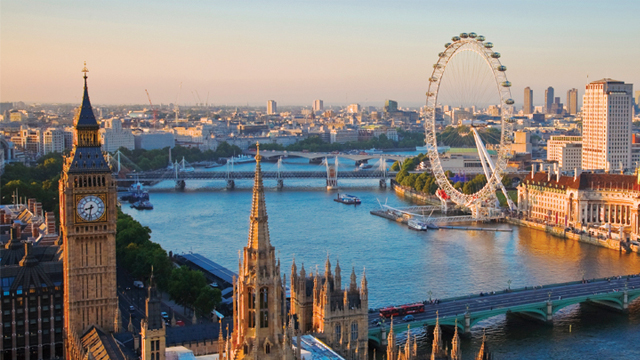 Although London remains a key hub for the rich, the city has experienced a recent outflow of billionaires. There are presently 272,400 millionaires in the world. There are 406 centimillionaires and 38 billionaires in it.
7. Los Angeles-Long Beach-Anaheim, California
It is the world's economic center and home to many rich and wealthy people. which include Malibu, Beverly Hills, and Laguna Beach. There are 160,100 millionaires, 340 centimillionaires, and 28 billionaires in the United States.
6. Tokyo, Japan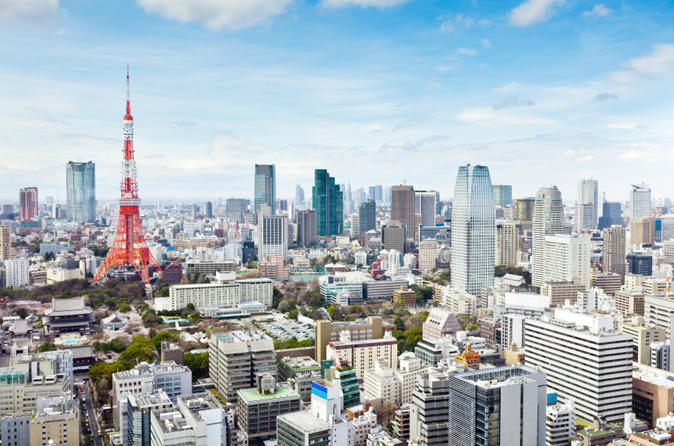 Tokyo has affluent residents. Tokyo's populace is wealthy and prosperous because money in Japan is equally distributed. There are 304,900 millionaires, 263 centimillionaires, and 12 billionaires in the United States.
5. Hong Kong
Hong Kong is also home to the majority of wealthy and wealthy residents. There are 125,000 millionaires, 280 centimillionaires, and 28 billionaires in the United States.
4. New York-Newark-Jersey City, New York, New Jersey, Pennsylvania
New York's residents are worth about $3 trillion. It is the wealthiest country in the world, with 345,600 millionaires, 737 centimillionaires, and 59 billionaires.
3. Chicago USA:
It also has a higher proportion of wealthy and rich residents. There are 160 millionaires, 340 centimillionaires, and 28 billionaires in this country.
2. Toronto Canada:

Because of its IT industry and booming real estate market, Toronto has become a trendy country. That is why Toronto residents are affluent and wealthy. There are 11600 millionaires, 187 centimillionaires, and 17 billionaires.
1.Melbourane Australia:
It also includes the world's wealthy citizens. There are 97300 millionaires, 149 centimillionaires, and 12 billionaires .
The 5 Quickest Pay Growth Jobs
The 5 Quickest Pay Growth Jobs
Glassdoor just issued its analysis on monthly local pay, which breaks down which profession witnessed the greatest pay gain this previous year. The following are the nine fastest-growing jobs.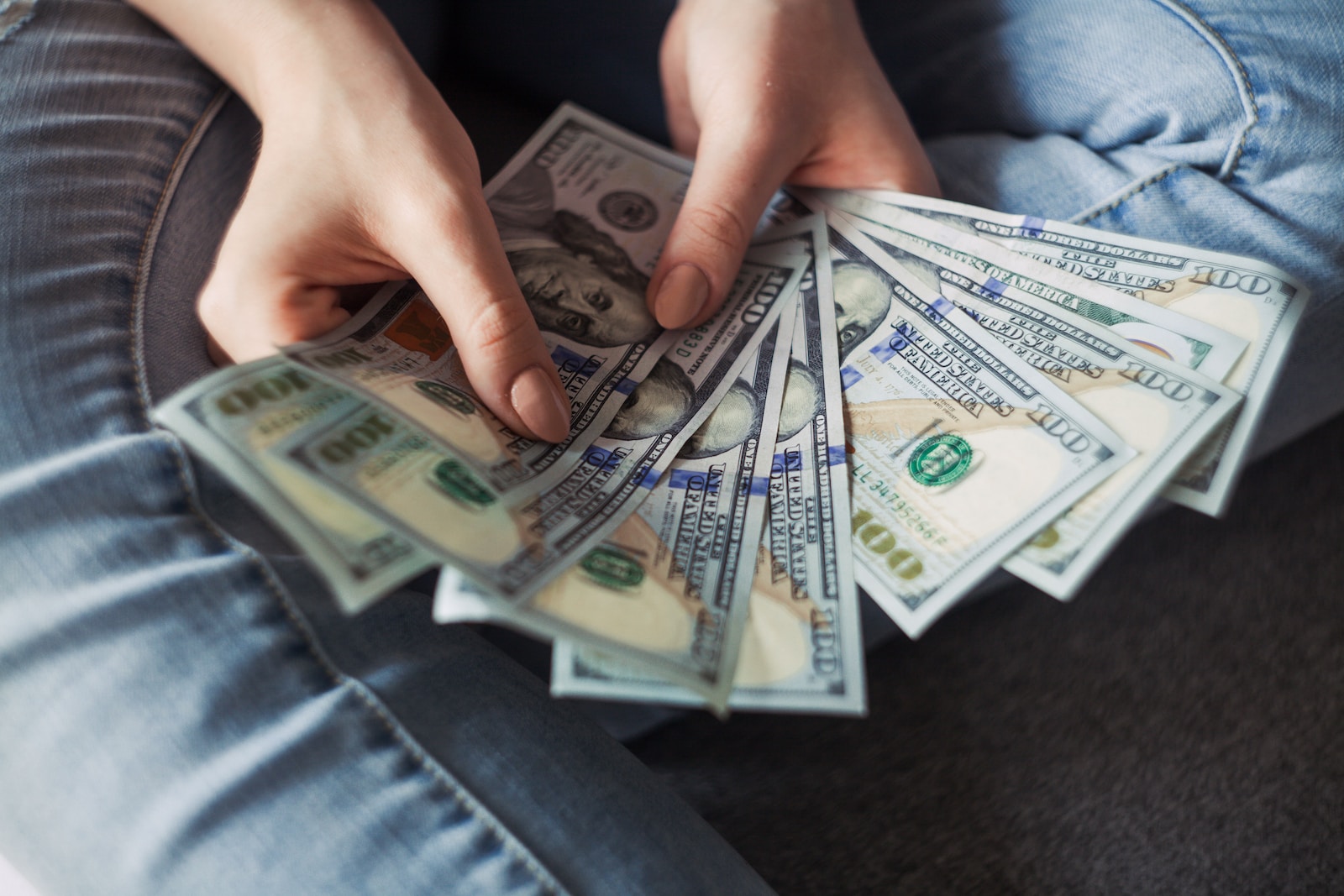 Here are The 5 Quickest Pay Growth Jobs:
1.Financial manager: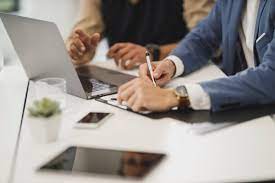 Financial managers are in charge of supervising a company's financial health. They create financial reports, analyze data, and make financial choices that influence the overall profitability of the organization.
Their yearly salary in the United States is around $121,000, and they have opportunities for advancement such as becoming a chief financial officer or a financial consultant. A job in financial management may appeal to those with analytical and problem-solving skills, a comfort level with numbers and data, and a desire to make strategic judgements.
Percent wage growth: 17% between between 2021 and 2031.
Median base pay: $83k
2. software developer :
As technology progresses and organizations rely increasingly on software solutions, software engineers are in great demand. They may work in a variety of industries and are in charge of designing, testing, and developing software applications and systems.
A software developer's annual pay in the United States is roughly $47,060 , with prospects for growth. Those with excellent problem-solving abilities, familiarity with coding languages, and a desire to work in a dynamic and fast-paced workplace will thrive in software development.
Percent wage growth: 22% between between 2021 and 2031.
Median base pay:$47,060
3. Bank Teller: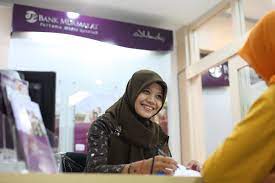 Bank tellers perform transactions, answer client enquiries, promote bank goods and services, and balance cash drawers. They are in high demand as more financial services are made available online, but clients still want in-person assistance.
A bank teller's annual income in the United States is roughly $34995 , and there are prospects for growth such as becoming a customer service representative or a personal banker. Bank teller jobs are ideal for people who have exceptional customer service abilities, a keen attention to detail, and a desire to work in the banking field.
Percent wage growth: 8.1% between between 2021 and 2031.
Median base pay:  $34995 
 4. Pharmacy Technician: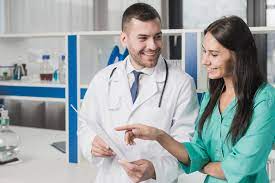 With a yearly salary of $35,406 , pharmacy technicians assist pharmacists in the dispensing of medicines and administrative operations. Some states may require them to be certified or licensed, increasing their employment opportunities and earning potential.
Individuals with a keen eye for detail, good communication skills, and a desire to work in the healthcare industry may find pharmacy technician job to be a satisfying profession.
Percent wage growth:  5% between 2021 and 2031.
Median base pay:  $35,406 
5. Warehouse Associate: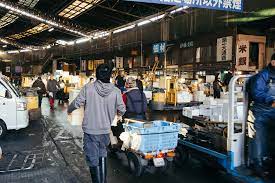 Warehouse workers are in charge of organizing and maintaining inventory, shipping and receiving commodities, and running machinery at a warehouse. Because of e-commerce and online ordering, they are in high demand, and their yearly remuneration varies according on expertise, geography, and sector.
Companies may provide greater income or benefit packages, as well as opportunities for advancement. Warehouse jobs are great for persons who value hard work, cooperation, and attention to detail.
Percent wage growth :  5.8% between 2021 and 2031
Median base pay: $41,000
6. Maintenance Worker: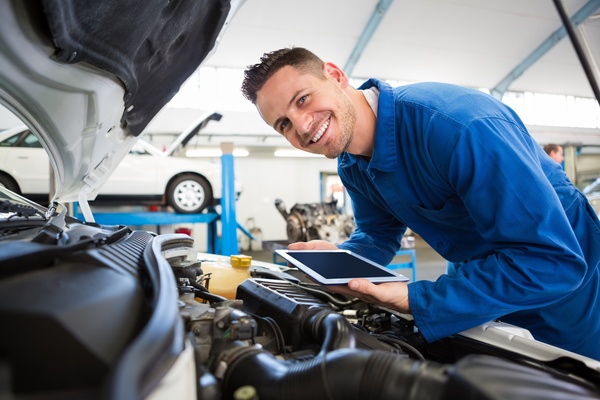 Maintenance employees are required to keep facilities and equipment in excellent working order. They are responsible for servicing, apparatus repair, and ensuring that buildings and equipment fulfil safety regulations.
Maintenance employees earn an average of $36,000 a year, depending on region, expertise, and sector. Certain industries, such as manufacturing and healthcare, may pay more. Maintenance work is ideal for people who prefer hands-on work and take satisfaction in keeping structures and machinery safe and efficient.
Percent wage growth:
Maintenance and repair personnel are expected to increase by 5% between 2021 and 2031.
Median base pay:  $36,000