9 Home Remedies to make Skin Glowing
9 Home Remedies to make Skin Glowing
Both men and women want a healthy, moisturized and glowing skin. There are many home remedies and beauty tips for skin care by natural methods like using fruits, vegetable and much more. I will tell you about 9 Home Remedies to make Skin Glowing.
Here are the 9 Home Remedies to make Skin Glowing, looks healthier and smoother:
1. Baking Soda for Skin Glowing:
Mix 1 teaspoon baking soda with 1 teaspoon extra virgin olive oil and 1/2 teaspoon honey in a bowl. Apply it on your face and neck using round motions. Rinse with cold water after 10 minutes and pat dry. Moisturize as usual. Apply this remedy once a week.
Baking soda exfoliates dead skin cells and also neutralizes the skin's PH. It softens the skin and heals any infection that may be appeared as well. Extra virgin olive oil works to get rid of the old dry skin by revealing new, younger skin underneath. Honey is naturally antibacterial. It is great for slowing down ageing. It is extremely moisturizing and soothing your face.
2. Turmeric Remedy for Skin Glowing: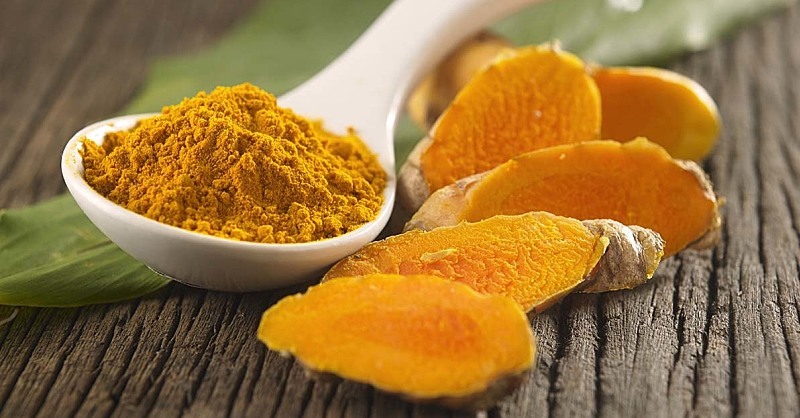 Mix the 1/2-1 teaspoon turmeric powder with the 4 tablespoons gram flour (also called chickpea flour). To this, add enough milk or water to form a paste. Apply this to your face and neck. Leave it for 15 to 20 mins. Rinse with simple water. Use this face pack twice per week.
Turmeric includes curcumin, which has strong antioxidant and anti-inflammatory properties. It'll get rid of the harmful free radicals that are damaging the skin. It also enhances collagen production, and this keeps your skin flexible and sparkling. Gram flour softly cleanses the skin to make it smooth, clean and white.
3. Mango Seed Oil for Skin Glowing: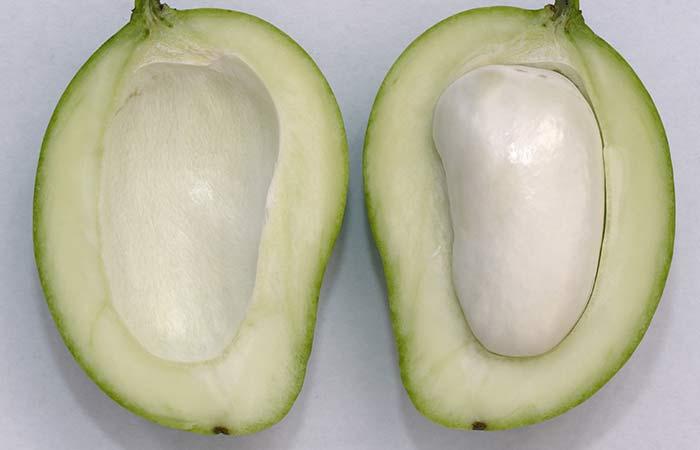 Mango seed oil is a superb moisturizer. The butter acquires from mango seed is used in lots of lotions as well to nourish and moisturize your skin. This mango butter is non-oily and non-greasy while applied on the face.
Mango seed butter is a fantastic boon for dry skin. It is the initial most lotion for dry skin, mainly for the sensitive areas like eyes, cheeks, and so on. It consists of a very soft and gentle ingredient and acts as a barrier to prevent skin drying.
4. Coconut Oil Remedy for Skin Glowing:
Lightly warm up theVirgin coconut oil and gently apply it on your face and neck. Message for few minutes in circular motions. Leave the oil on overnight. You can also add some sugar to the oil and use it as a scrub to smoothens your skin once or twice a week.
Coconut oil is the superb moisturizer for skin. This works great for dry and skin. Coconut oil seals the moisture in the skin and further nourishes it with vital fatty acids. Its phenolic compounds contribute to its antioxidant activity and keep your skin glowing.
5. Rose Water for Skin Glowing:
Keep the rose water in the fridge for half of an hour. Dip the cotton ball in the rose water and gently apply it over the face and neck. Repeat this every morning and evening.
Rose water helps in reducing the redness of the irritated skin. Commonly used as a skin toner and for cleanses and it refreshes the skin. It softens your skin and works for anti-ageing and brightens your skin tone by means of stimulating blood circulation and also balances the PH of the skin.
6. Aloe Vera for Skin Glowing: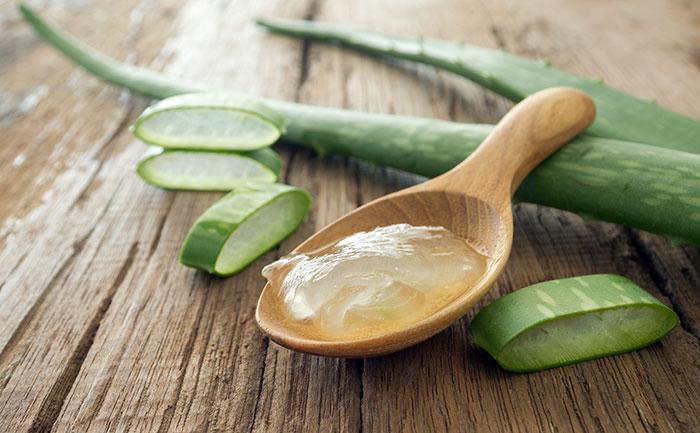 Mix 1 tablespoon aloe vera gel with a pinch of turmeric, 1 teaspoon honey and 1 teaspoon milk. Apply this on your face and neck. Leave it for 20 mins. Rinse with lukewarm water and pat dry. Apply this face pack twice a week.
Aloe vera gel is the primary solution for skin damage. It reduces skin inflammation. Regularly applying aloe vera gel to your face can help make your skin tone clearer and smoother. It's nourishing and healing properties renew the skin to give it a natural glow.
7. Orange Juice And Peel for Skin Glowing: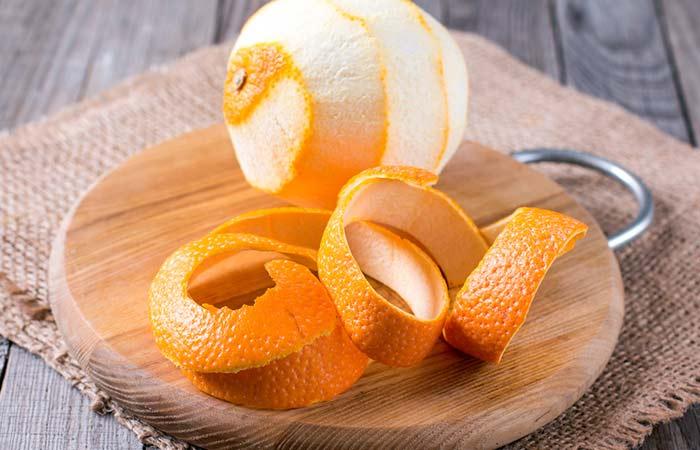 Juice the oranges (3-4) and add salt and black pepper to taste before drinking it. Drink a glass of orange juice every day.
Orange juice detoxifies the body. Its vitamin C content clears your complexion, providing you with sparkling skin with in no time.
Grind the orange peel (few pieces) with the rose water (2 teaspoons) to form a paste. Apply it over the face and leave it for 15 minutes. Rinse with cool water.
Orange contains large amounts of citric acid and vitamin C, which refreshes the skin and relieve acne. It also smoothens the skin and gives it a natural glow.
8. Milk for Skin Glowing: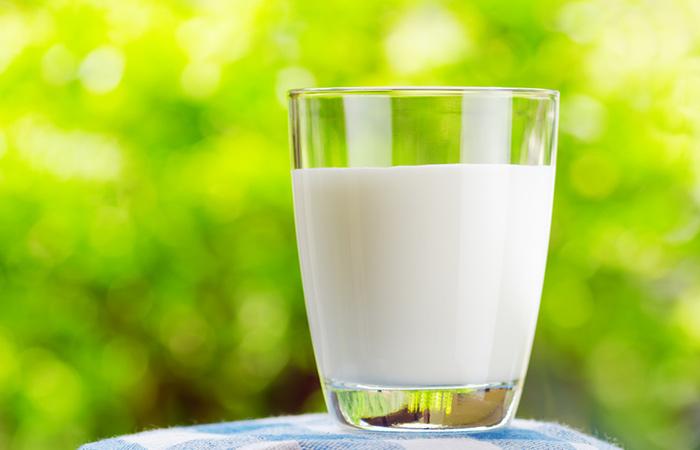 Mix 2 teaspoons milk with 1 teaspoon honey and 1 teaspoon besan (gram flour) to form a homogenous paste. Apply this over the face and leave it for 20 mins. Allow the pack to dry. Rinse with warm water. Apply this twice a week.
This is an ancient formula for the healthy and radiant skin. Raw milk contains skin-friendly components like saturated fats, protein, calcium, and vitamin C. Lactic acid in milk helps reduce pigmentation, heal dry skin, hydrate skin and relieve sunburn.  Honey is familiar with its moisturizing and antibacterial properties. It acts as a great anti-ageing.
9. Green Tea for Skin Glowing: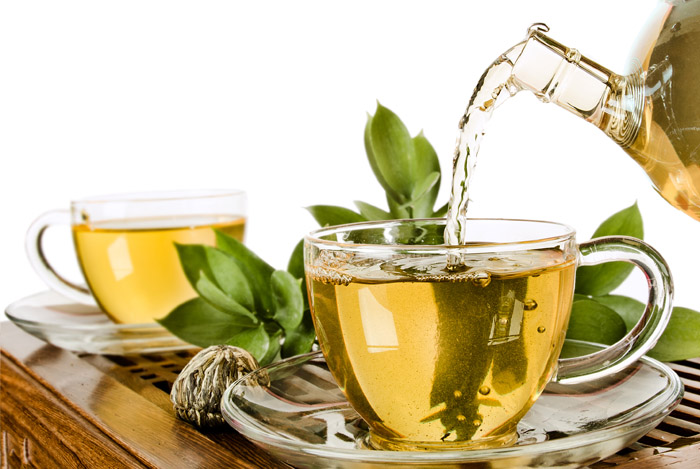 Boil 1 tablespoon green tea leaves in a cup of water. When they impart colour, remove from the flame. Cool it and add two teaspoons from it in a bowl. To this, add 2 teaspoons of brown sugar and 1 teaspoon of cream, and mix well. Apply it over the face and scrub gently in circular motions. Leave it for 10 mins. Rinse with cool water. Apply this once or twice a week.
Green tea has anti-ageing and antioxidant properties which help in removing the signs skin ageing, includes sagging skin, sun damage, age spots, and wrinkles. Green tea leaves are rich in flavonoids, which hold the collagen production in the skin. It continues the elasticity of the skin, which makes your skin glow, and removes the signs and symptoms of skin ageing. The polyphenols in green tea help neutralize dangerous free radicals.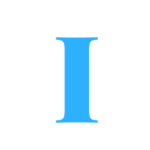 A blog which focuses on business, Networth, Technology, Entrepreneurship, Self Improvement, Celebrities, Top Lists, Travelling, Health, and lifestyle. A source that provides you with each and every top piece of information about the world. We cover various different topics.