How to Use Death as a Motivation to Accomplish Your Dreams
INTRODUCTION
How to use death as a motivation?
Although it is frequently avoided, death may be a powerful motivation. When faced with death, it is normal to experience dread, but it might be beneficial to learn how to channel that fear. Because it compels us to act, fear may be a powerful motivator.
When we are terrified of something, our natural tendency is to take every precaution to avoid it. Particularly when it comes to our own mortality, this is true. It might be challenging to face our concerns head-on, but the effort is worthwhile.
Living life to the fullest may be achieved by learning to utilize death as a motivator. We should all try to make the most of the short time we have left on this planet. Our main goal should be to conduct our lives in a way that makes us proud of who we are. This entails taking chances and overcoming our fears.
Set objectives: What do you want to accomplish?
The first step to success is setting goals. What do you hope to accomplish? What goals and desires do you have? Setting objectives that will help you achieve your life goals after taking the time to consider what you want from it is crucial.
Using the S.M.A.R.T. system—specific, measurable, attainable, relevant, and time-bound—is one of the finest methods to define objectives. Set a timeline for yourself and make sure your goals are doable and reasonable.
Once you've put down your objectives, it's critical to maintain your drive and determination. Regularly measuring your progress is one method to achieve this. Make a list of checkpoints to use as a guide to gauge your progress along the route, and treat yourself when you cross them off.
Make a plan: How will you achieve your goals?
In order to achieve your goals, it's important to have a plan. Here are some tips on how to make a plan that will help you achieve your goals:
Make a list of what you want to achieve. This can include short-term and long-term goals.
Break down your goals into smaller steps that you can accomplish easily. This will help you stay motivated and see progress.
Set a deadline for each step, and make sure they are realistic deadlines that you can actually meet.
Create a schedule for yourself and stick to it as best as possible. This will help ensure that you are making progress towards your goals.
Reward yourself after completing each step, but don't let yourself get complacent – continue working towards your goal until it is fully achieved!
Maintain focus: Keep your gaze fixed on the
When working on a project, it is simple to become distracted. While it may be tempting to check your email or speak with a coworker, staying focused is necessary if you want to be effective. Here are some pointers to keep you on course:
Make a plan. Sit down and figure out what you need to do and how much time you have to do it. This will help keep you from getting overwhelmed and will give you a sense of urgency.
Set boundaries. If you are working from home, make sure that you set rules for yourself and stick to them. For example, don't work in bed or watch TV while you're supposed to be working.
Take breaks. It's important to take breaks throughout the day so that you can refresh your mind and come back recharged. prize
Keep trying: Don't give up
Nobody has ever promised an easy life. There will be times when you want to give up, but resist letting those thoughts rule your actions. Through the difficult times, persevere and never give up on yourself.
You are capable of tremendous things, never forget that. When you want to give up, remind yourself of all your successes and all you've gone through. You can overcome any challenge because of your strength.
CONCLUSION
To sum up, death may be a strong incentive to support us in achieving our goals. We may take use of its ability to design the life we wish to live by realizing and accepting its strength. Let's keep in mind that life is short, and that we should savor each second. So, although you are aware that death is waiting for you at the finish line, go out there and achieve your goals!
Something about dying has the power to inspire people in a powerful way. It may serve as a reminder of the value of the things we accomplish in life and the reality that there is always more to discover.
Death might help us focus on our objectives by revealing to us what really important. We may conquer our fears and hesitations by approaching mortality head-on and realizing our aspirations.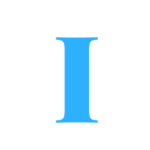 A blog which focuses on business, Networth, Technology, Entrepreneurship, Self Improvement, Celebrities, Top Lists, Travelling, Health, and lifestyle. A source that provides you with each and every top piece of information about the world. We cover various different topics.