How to Unleash Your Inner Lion?
INTRODUCTION
How to feel more powerful in your life.
It can be difficult to feel powerful in your life. You can wonder how other individuals accomplish it or even believe that some people are just born with a special power that they radiate. However, the reality is that you can learn how to feel powerful and it doesn't take any unique abilities or talents.
All you need to do is learn how to use the power that already resides inside of you. We'll look at some of the strategies in this post to help you feel more powerful right now.
You can feel more powerful in your life by doing the following:
Speak up for yourself and what you believe in. Don't let others steamroll over you or tell you what to do.
Take action. Don't just sit around waiting for things to happen; make them happen!
Be confident in yourself and your abilities. Know that you can handle whatever comes your way.
Stay positive, even when things are tough. Believe that things will get better and that you have the power to make things happen.
Fake it 'til you make it! If you act like a powerful person, eventually you'll start to feel that way too!
Find your inspiration: what makes you feel powerful?
Everyone has a different way of feeling strong. While some people may find power in their employment, others may find inspiration in assisting others. Others, though, might draw support from their social networks or their religious convictions. Identifying and embracing one's sentiments of power is crucial, no matter what gives one that sensation.
Focusing on one's own assets can be the secret to feeling strong for certain people. They might spend some time for introspection and reflection in order to comprehend who they are better. Once individuals are aware of their potential, they are free to wield that power anyway they see fit.
Others could experience their greatest power when collaborating with others to achieve a common objective. This could be anything from helping out at a nearby soup kitchen to planning a fundraising event for a good cause. It can be immensely empowering when people band together for a cause.
Create a power pose: how to boost your confidence before an important meeting or presentation.
It's critical to exude confidence when giving a presentation or attending a crucial meeting. Making use of a power stance is one technique to increase your self-assurance. A power stance is a standing position that exudes strength and control. You may become more self-assured and forceful as a result. Here are some tips for using a power pose:
Stand up straight with your shoulders back and your chest open.
Stick out your chin and raise your head high.
Keep your hands on your hips or place them together in front of you like you're praying.
Hold the pose for at least two minutes.
Repeat the pose before each important event throughout the day.
The power pose is a great way to boost your confidence before any important event. It can help you feel more powerful and in control of the situation.
Visualize success: how to use your imagination to achieve your goals.
Visualization is quite effective. The steps required to make your goals a reality are simpler to take when you can visualize yourself accomplishing them. The secret is to visualize success and employ your imagination to its fullest potential.
Imagine how good you'll look and feel once you've achieved your objective if, for instance, you're aiming to reduce weight. Imagine yourself wearing your old clothes or—even better—something new that you never would have believed you could wear.
Think about the accolades you'll get and how great it will feel to be in good health and happiness. Any other objective is subject to the same rule. Imagine yourself completing the ideal article, delivering a persuasive speech, or obtaining the position of your dreams. Imagine if you are content and fulfilled in every aspect of your life.
Be a leader: how to take charge and inspire others.
One of the most crucial things you can do as a leader is to take leadership and motivate people. If you're unsure of how to be a leader, start by establishing an example for others to follow. People naturally look to people in positions of power for guidance. Keep your eyes on your objectives and work with passion.
People are more likely to support you and follow your example if they can see that you are dedicated to your vision. Another aspect of leadership is communication. Make sure everyone is on the same page by being able to clearly communicate your goals and thoughts.
It's also critical to be receptive to criticism and ready to hear what others have to say. Respecting your team will encourage them to work hard and achieve great things by fostering a positive work atmosphere. Making things happen is ultimately what it means to be a leader.
CONCLUSION
You must possess a lion's heart in order to succeed in the modern world. A lion's heart is full of the bravery and tenacity that are necessary for reaching your objectives. But how can you unleash the inner lion? And how can you harness its force to aid you in achieving your objectives?
I'll address these concerns in this essay and offer advice on how to release the lion's strength that is inside you.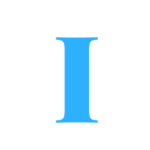 A blog which focuses on business, Networth, Technology, Entrepreneurship, Self Improvement, Celebrities, Top Lists, Travelling, Health, and lifestyle. A source that provides you with each and every top piece of information about the world. We cover various different topics.