Ignore society's expectations and perfectionism embrace your flaws!
INTRODUCTION
Perfectionism is a common problem that can be detrimental to mental health.
Perfectionism is a condition that many people have and it can be bad for their mental health. Overly perfectionists frequently experience high levels of anxiety and stress, which can worsen their physical and mental health as well as their productivity.
People find it challenging to unwind and enjoy life when they spend too much time trying to be perfect. Furthermore, perfectionism might set off a loop where people keep concentrating more on their failures than their successes.
Point 1: Ignore society's expectations and embrace your flaws.
People have high expectations from society; we are expected to be flawless examples of what is deemed "normal," to never falter, and to have it all together. But what occurs if we do? People categorize us as "flawed" and frequently dismiss us.
What if, though, we choose to accept our flaws? What if we viewed them as a part of what makes us distinct and special? Even if we wouldn't be flawless, we would be genuine. And that is a very lovely thing. The expectations of society are therefore useless and should not be followed. Be proud of who you are while accepting your shortcomings!
Point 2: Don't strive for perfectionism, but rather embrace your unique self.
In society, perfection is a quality that is frequently appreciated and sought after. Perfectionism, though, can actually be very detrimental. It may result in melancholy, anxiety, or even suicide. Perfectionism has several drawbacks, one of which is that it is impossible to attain.
Since nobody is flawless, attempting to be perfect would only make you unhappy and frustrated. Instead than attempting to be someone you're not, it's crucial to accept your individuality. The fact that you are the only one who can be you is a positive thing. No one else has your particular skills and advantages.
Therefore, accept your unique self rather than trying to be flawless. Much happier and healthier you will be.!
Point 3: Don't be hard on yourself; accept your mistakes and learn from them.
Being easy on oneself is one of the key components to becoming successful. Accept your errors, then grow from them. Focusing on your past failures won't help you go forward; instead, it will impede it. It's critical to pick yourself up after a mistake and continue forward.
Don't be too hard on yourself because mistakes are made by everyone and nobody is flawless. Errors are a natural part of life, and they can help you learn and develop as a person. Never making a mistake prevents you from taking any risks and from developing new skills. Never be scared to make errors since they all teach us something.
Just make sure that you learn from them so that you don't make the same mistake twice. Making mistakes is human nature; we all do it.
Point 4: Take time for yourself and practice self-compassion.
It is simple to become overwhelmed by the daily demands of job, family, and other responsibilities. But it's crucial to give oneself some space and learn self-compassion. This entails treating yourself with kindness and empathy, even when you screw up.
Lower levels of anxiety and sadness are among the better mental health outcomes that are associated with self-compassion.
Additionally, it can make you more tolerant of stress. Self-compassion can be practiced in a variety of ways. Setting aside time each day to do something you enjoy is one approach to achieve this.
Reading, going for a walk, listening to music, or spending time with friends and family are some examples of this. Being aware of your thoughts and feelings is another approach to practice self-compassion.
CONCLUSION
In conclusion, it's critical to keep in mind that society's standards and perfectionism aren't always attainable. Accept your shortcomings because they make you special and unique. Also, don't be scared to stand out. Be true to who you are and embrace it. Everyone is imperfect. Society doesn't expect you to be perfect, and you aren't either.
Accept your shortcomings because they make you special and unique. Recognize your individuality and don't be afraid to be who you are. The pressure you experience to be perfect is far greater than the standards set by society. Live your life with confidence, knowing that no one else is like you. Let go of your anxiety. Gratitude for reading!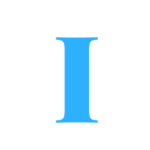 A blog which focuses on business, Networth, Technology, Entrepreneurship, Self Improvement, Celebrities, Top Lists, Travelling, Health, and lifestyle. A source that provides you with each and every top piece of information about the world. We cover various different topics.