"The Power of a Persistent Attitude: Never Giving Up"
INTRODUCTION
The Importance Of Never Giving Up
No matter how bleak things may seem, never give up on yourself. It's important to remember that you are capable of overcoming any obstacle you face in life. You have the power to change your future for the better, no matter how difficult things may seem at the moment.
Just because you've hit a rough patch doesn't mean you have to stay there. Pick yourself up, dust yourself off, and start moving forward again.
The key to never giving up is to keep your head up and stay positive. When things get tough, it can be easy to lose hope and feel overwhelmed. But remember that it takes courage and strength to keep going when times are tough. So don't give up on yourself – hold on to that hope and keep fighting for what you want in life.
Section 1: The Power of a Positive Attitude
The value of maintaining an optimistic outlook cannot be overstated. Success in all sphere of life requires a positive outlook. People who have an optimistic outlook are more likely to succeed in their occupations, form wholesome relationships, and experience general happiness.
A optimistic outlook is advantageous for the individual as well as others around them. People who have a positive outlook are more inclined to be active and enthusiastic, which can spread their positive energy to others. A optimistic outlook may inspire others to accomplish their goals, which makes it contagious.
Positive thinking can help you deal with life's difficulties even while it won't make them go away entirely. People who have an optimistic outlook are more likely to see the silver lining in difficult situations and be more resilient in the face of adversity.
Section 2: Perseverance in the Face Of Adversity
Persistence is without a doubt a key element of success. Anyone who has ever accomplished something noteworthy has had to persevere through some sort of adversity. Nelson Mandela, for example, spent 27 years in prison but never lost hope that his people would one day be free. Even though the chances were not in his favour, he continued till he was eventually successful.
Adversity can take many different forms, including difficult circumstances and overt opposition. Remember that tenacity is the key to overcoming any hurdle, no matter how challenging it may be.
Nobody ever achieves anything meaningful without experiencing some suffering and hardship. Don't give up hence when things are difficult; persevere until you reach your goal.
Section 3: The Importance of Setting Goals
Setting objectives helps you concentrate your efforts on a certain end and enhances the likelihood that you'll succeed in obtaining it. You are more inclined to act when you have a goal since you have something to strive towards.
Setting objectives also enables you to monitor your development and make the necessary modifications along the road. Without goals, it may be challenging to assess your success and determine whether you are moving forward.
Section 4: How to Stay Motivated
When it comes to staying motivated, one size does not fit all. What works for one person might not work for another. However, there are some general tips that can help you stay motivated and on track.
Set realistic goals and be specific about what you want to achieve. Don't just say "I want to be thin" or "I want to make more money." Instead, say "I want to lose 5 pounds by next month" or "I want to make an extra $500 per month."
Break down your goals into smaller steps and milestones that you can track and measure. This will help keep you accountable and on track.
Find a support group or mentor who can help keep you motivated and inspired. When you have someone else who is rooting for you, it's easier to stay focused and motivated.
CONCLUSION
In conclusion, one of the most crucial traits you may have in life is a persistent attitude. It will assist you in achieving your objectives and overcoming any challenges. Keep moving forward and never give up on your goals. Continue to be inspired and keep in mind that success is right around the corner.
The secret to never giving up is to be persistent. Any objective may be accomplished with a positive mindset and unwavering persistence. Keep your head high and never give up on your goals because perseverance will be your ally.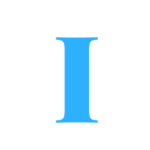 A blog which focuses on business, Networth, Technology, Entrepreneurship, Self Improvement, Celebrities, Top Lists, Travelling, Health, and lifestyle. A source that provides you with each and every top piece of information about the world. We cover various different topics.