How to Build Unbreakable Confidence
INTRODUCTION
What is confidence and what are its benefits?
Confidence is a state of mind in which a person feels certain about their abilities and their worth as a person. People with confidence feel capable and deserving of success. Confidence can lead to positive outcomes in many areas of life, including work, school, and personal relationships.
Confidence is important in the workplace because it can help people to be successful in their careers. People who are confident are more likely to take risks and speak up for themselves. They are also more likely to be promoted than people who lack confidence. Confident people are also more likely to be successful in negotiations and to receive raises and bonuses.
Confidence is also important in academic settings. Students who have confidence tend to do better in school than those who do not. Confident students are more likely to participate in class discussions and to ask for help when they need it.
Section 1: The basics of confidence
Confidence is key to success. The most successful people are those that have confidence in themselves and their abilities. Confidence can be learned, and with a little practice, you can be on your way to feeling more confident in any situation.
There are a few things you can do to help boost your confidence. First, identify your strengths and focus on them. When you feel good about what you're capable of, it will show in your attitude and behavior. Another way to boost your confidence is to take action. When you take positive steps towards your goals, it will give you the momentum you need to keep moving forward.
Finally, don't be afraid to make mistakes. Everyone makes mistakes, and the key is learning from them and moving on. Confidence is essential for success in any area of life.
Section 2: How to increase your confidence
Confidence is key to success. It's the belief in yourself and your abilities that allows you to take on new challenges and persist through setbacks. However, for many people, confidence doesn't come naturally. Here are a few tips for building your confidence:
1) When you're feeling doubtful or insecure, act like you're confident. Pretend that you know what you're doing, even if you don't. Soon enough, the act will become reality.
2) Build your self-esteem. Believe in yourself and your ability to succeed. When you have a positive self-image, it's easier to be confident in your actions and decisions.
3) Take action. Don't be afraid to try new things or put yourself out there.
Section 3: How to use your confidence to your advantage
Confidence is key in any situation. It can help you get what you want in life, and it can help you feel better about yourself. If you don't have confidence, it can be hard to do well in anything. Luckily, there are ways to use your confidence to your advantage. In this section, we will discuss some of those ways.
· Surround yourself with people who inspire you. If someone inspires you and you have a chance to meet them, go and do it. You don t need to know all their secrets or be the best in their class to hang out with them.
If you re having a hard time with something, don t let it get to you. Take a deep breath and move on. It s not going to help anything.
Section 4: How to overcome your fears and doubts
Most people have doubts and fears at one time or another in their lives. They can hold us back from achieving our goals and dreams. How do we overcome them?
Acknowledge your doubts and fears. Don't try to bury them or ignore them. Face them head-on.
Identify the source of your doubts and fears. What is making you feel this way?
Challenge your negative thoughts about yourself and your abilities. Are they really true?
Take action despite your fears. The only way to overcome them is to face them head-on. Start small if you need to, but take action nonetheless.
Build your confidence by taking positive steps towards your goals, no matter how small they may seem initially. Every step counts!
Section 5: Maintaining your confidence
Confidence is key to success in any endeavor. When you believe in yourself, others will too. Here are a few tips to help you maintain your confidence:
Stay positive. No one succeeds by focusing on their failures. Focus on your successes, and keep a positive attitude.
Don't compare yourself to others. Everyone is different, and that's what makes the world so interesting. Comparison only leads to dissatisfaction and a lack of confidence.
Take action. The only way to achieve anything is to take action. So get out there and do what you need to do to reach your goals!
CONCLUSION
There are plenty of tips and advice out there on how to build confidence, but what if those techniques don't work for you? What if you feel like you're stuck in a cycle of self-doubt? If that's you, read on for some tips on how to overcome your confidence issues and build unbreakable confidence.
First, it's important to understand that confidence is not a one-size-fits-all concept. Some people can walk into any situation feeling confident, while others may need more encouragement.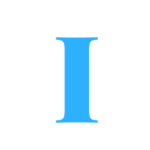 A blog which focuses on business, Networth, Technology, Entrepreneurship, Self Improvement, Celebrities, Top Lists, Travelling, Health, and lifestyle. A source that provides you with each and every top piece of information about the world. We cover various different topics.