Never Stop Doing What It Takes
INTRODUCTION
One of the most important points he makes is that you must never stop doing what it takes if you want to accomplish great things. This entails setting high standards for oneself and always challenging yourself to improve. You will ultimately succeed if you constantly put forth the effort.
Jordan stated in one of his lectures, "I am not here to speak about myself or my accomplishments. I'm here to tell you that if you follow the same guidelines that helped me get to where I am now, you too can become a legend in your own lifetime.
Despite what people may tell you, success requires dedication and hard effort. Everyone must begin somewhere, and the initial step is often the most difficult. Never stop putting in the necessary effort if you want to succeed. You must continue to challenge yourself and pick up new skills.
Keep trying and never give up on your goals. Working hard and never giving up is the best way to attain your goals. It's tough to regain your competitive edge once you stop trying. As a result, persevere and never give up.
Eventually, you're going to win.
Why perseverance is important: The benefits of never giving up.
Quitting is simple. It offers the least amount of difficulty. We frequently desire to give up when times are difficult and throw in the towel. But quitting isn't always the solution. In many cases, it's the worst choice we could have made.
There are innumerable instances of people who overcame hardship and accomplished amazing things. Oprah Winfrey was raised in poverty and overcame numerous obstacles, yet she never gave up. She rose to prominence as one of the most successful woman ever.
Nelson Mandela was imprisoned for 27 years for his efforts to advance civil rights in South Africa, but he never lost faith that things would improve. He finally took office as South Africa's president.
Being persistent enables us to carry on even when things are difficult. Even when we want to quit up, it gives us the willpower to press on.
The Power of Perseverance: How to stay strong in the face of adversity.
It's critical to keep in mind why you started when you feel like quitting up. What was your first objective? What's the purpose of this? Remember those things, and resist allowing any one challenge to bring you down. Don't give up on yourself or your ambitions; persistence is vital.
Keep in mind that what matters most is how determined you are to get back up after falling. So, no matter what, keep moving forward.
Overcoming Obstacles: How to overcome difficulties and obstacles.
According to the dictionary, an impediment is something that gets in the way of success or development. This is a prevalent reality for many individuals. Goal-achieving can be challenging since life is full of obstacles and setbacks. But we can get through any difficulty that stands in our way if we persevere and have a positive outlook.
It's critical to keep in mind that nobody is flawless and that everyone has challenges from time to time in their life. What counts is how we approach such challenges. We will never succeed in our objectives if we give up easy. But if we keep going despite the difficulties, we will finally get there.
It's also important to have a positive attitude. When things don't go our way, it's easy to get discouraged and give up.
Keeping the Faith: Remaining positive and hopeful through hard times.
It can be tough to keep the faith when life throws us a curveball. But remaining positive and hopeful through hard times is key to getting through anything. Faith can provide comfort and hope in difficult times, and helps us stay focused on what's important.
Even when things are tough, there is always something to be grateful for, and having a positive outlook helps us stay strong and move forward.
CONCLUSION
Finally, never give up on what it takes to succeed. Continue to set objectives and work toward achieving them. Despite the challenges, persevere and keep your eyes on the prize. Never allow anything or anybody stop you from moving forward.
You are the only one who can prevent yourself from reaching your objectives. Therefore, persevere and never give up! Never give up on what it takes to succeed. If you put in the effort and keep working hard, you will ultimately succeed.
Never stop trying and never lose hope in yourself. Keep in mind that success is attainable if you are prepared to put in the necessary effort.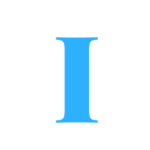 A blog which focuses on business, Networth, Technology, Entrepreneurship, Self Improvement, Celebrities, Top Lists, Travelling, Health, and lifestyle. A source that provides you with each and every top piece of information about the world. We cover various different topics.