The U.S. Navy to use the Xbox 360 Controller on Submarines Periscopes
The U.S. Navy  the Xbox 360 Controller most advanced submarines will soon be using Xbox controllers
The U.S. Navy to use the Xbox 360 Controller, to operate periscopes on its most advanced submarines, according to the Virginian-Pilot.
USS Colorado is the first submarine to integrate an Xbox 360 controller into the periscope imaging system, which is going on duty in November.
This new controller will replace the Helicopter-style joystick, which is expensive and has not been a crew favorite.
The Xbox controllers will later be added to other Virginia-class submarines. These new controllers are easy to use and young sailors will require less training.
The Navy got together and they asked a bunch of J.O.s and junior guys, 'What can we do to make your life better?' said Lt. J.g. Kyle Leonard, the USS John Warner's assistant weapons officer, referring to junior officers and sailors. "And one of the things that came out is the controls for the scope. It's kind of clunky in your hand; it's really heavy."
Since the gaming system's debut in 2005, more than 25 million Xbox 360s have been sold in the United States, so it makes sense in that regard. The Xbox controller also is significantly cheaper.
The company says the photonic mast handgrip and imaging control panel that cost about $38,000. These can now be replaced with an Xbox controller that typically costs less than $30.
"That joystick is by no means cheap, and it is only designed to fit on a Virginia-class submarine," said Senior Chief Mark Eichenlaub, the John Warner's assistant navigator. "I can go to any video game store and procure an Xbox controller anywhere in the world, so it makes a very easy replacement."
Unlike periscopes are seen in the movies, this modern one is not a traditional rotating device. But one made up of high-resolution cameras and viewed on large HD monitors.
Purpose of using Xbox controllers on US Navy:
The use of Xbox controllers on US Navy Virginia-class submarines is intended to increase productivity, save costs, and make periscope controls more intuitive and precise.
The usual joysticks used to control periscopes are expensive and difficult to learn. Xbox controllers, on the other hand, are less costly, more widely available, and require less training to operate.
The controls are also more precise and sensitive than ordinary joysticks, allowing sailors to more easily maneuver the periscopes and view the images they generate.
The decision to use Xbox controllers in US Navy submarines demonstrates the Navy's commitment to utilizing new technology and responding to the preferences of its people, as well as the potential benefits of integrating consumer-grade equipment in military applications.
The ultimate objective of using Xbox controllers in US Navy submarines is to improve the efficacy and safety of submarine operations while cutting expenses and improving overall Military efficiency.
Pros and Cons of U.S. Navy's Decision to Use Xbox Controllers in Virginia-Class Submarines:
Pros:
Cost savings:
Xbox controllers are substantially less expensive than standard periscope joysticks, saving the Navy a significant amount of money.
Increased efficiency:
Xbox controllers are more intuitive and require less training to use, making them easier for sailors to handle and increasing the speed and precision with which photonics masts may be operated.
Improved precision:
Because Xbox controllers are more accurate and sensitive than traditional joysticks, sailors can manipulate the periscopes and inspect the images provided by them with more ease.
Familiarity:
Younger sailors who are more accustomed with gaming systems may find Xbox controllers easier to operate than traditional joysticks.
Cons:
Issues with compatibility:
There may be compatibility concerns between the Xbox controllers and the submarine's systems, resulting in delays and increased expenditures.
Concerns about durability:
Consumer-grade technology, like as Xbox controllers, may be unable to resist the extreme environment and wear and tear of submarine operations.
Concerns about security:
Employing commercial technology in a military application may offer security issues since the equipment may not fulfil the same stringent security standards as military-grade equipment.
Psychological effects:
Using Xbox controls in a military setting may blur the distinctions between gaming and real-world settings, which may have psychological consequences for sailors.

Conclusion:
To summarizes, the U.S. Navy to use the Xbox 360 Controller intention to replace traditional periscope joystick controls in Virginia-class submarines with Xbox controllers is a brave and new step with both potential benefits and hazards.
Utilizing Xbox controllers might result in cost savings, increased productivity, and better precision. Nevertheless, interoperability, lifespan, safety, and mental health concerns must be taken into account.
The Navy must ensure that the use of Xbox controllers does not jeopardies the efficacy and safety of submarine operations.
Overall, this selection highlights the potential benefits of incorporating consumer-grade electronics into military applications and raises fascinating questions about the future of military technology.
The success of this effort might have an impact on the use of commercially accessible equipment in other military applications.
20 Easy Ways To Be Happy and Successful
20 Easy ways to be happy and successful
While we all desire happiness and a lovely life, many individuals find it difficult to achieve and sustain. We don't need to chase after anything to be happy; happiness is already inside us; we only need to eliminate some of the impediments to it. I'm going to teach you about 48 Simple Ways to Be Happy and Successful.
Here are 20 Easy ways to be happy and successful:
1. Always maintain your positive attitude:
Positive attitude makes you happy because positive attitude helps to reduce stress, make comfortable relationship, it also increase motivation and prevent you from anxiety.
When you maintain your positive attitude it can be helpful to focus on positive aspects of your life and to practice gratitude for things that you have.
2. Always learn and try new things:
Learning and doing new things can give possibilities for personal growth and development, leading to increased happiness. This can lead to enhanced resilience, a more optimistic attitude on life, and social connection and participation. All of these can contribute to a greater sense of fulfilment and happiness.
3. Do something kind for someone else daily:
Doing acts of kindness can help to cultivate a sense of happiness and well-being, leading to a greater sense of perspective and gratitude.
4. Go to bed early at night and wake up early in the morning:
Sleep is essential for overall health and well-being, and individual preferences and lifestyle factors can play a role in determining overall happiness.
To promote happiness, it is important to find a routine that works best for you and your individual needs, such as experimenting with different sleep schedules, adjusting your bedtime routine, or seeking support from a healthcare professional.
5. Take bath daily and replace warm showers with cold ones
The key to promoting happiness through personal hygiene habits is to find a routine that works best for you and your individual needs, such as taking a warm bath before bed to promote relaxation or taking a hot shower in the morning to feel more awake and alert.
6. Say "No" to people, obligations, requests, and opportunities you're not interested:
Saying "no" can help lessen emotions of anger and exhaustion, enabling us to focus on what brings us happiness.
7. Say "Thank you" every time you're served by someone:
Expressing gratitude and saying "thank you" can be a powerful way to promote feelings of happiness and positivity, as well as create a more positive and supportive environment.
8. Say "I love you" 3+ times a day to yourself and the most important people in your life
Showing love and affection to yourself and the people who are important in your life may be a powerful method to encourage emotions of happiness and contentment. Saying "I love you" to yourself and others can assist to foster connection and closeness, as well as good sensations and emotions.
9. Consume 30 grams of protein within the first 30 minutes of waking up:
Protein in the morning is an important part of a healthy and balanced diet, but there is no direct link between it and happiness. Eating 30 grams of protein within the first 30 minutes of waking up can help to promote weight loss and muscle gain
10. Be generous with a stranger at least once per month
Giving to a stranger at least once a month can be an effective strategy to enhance happiness and well-being in yourself and others.
It can promote feelings of connection and empathy, as well as pleasant emotions, compassion, generosity, and social responsibility, as well as a sense of community and togetherness.
11. Write and place a short, thoughtful note for someone in a day
Expressing gratitude through a note can promote feelings of gratitude in both the writer and recipient, and can contribute to overall happiness and well-being.
12. Respect and become good friends with your parents

Building a positive relationship with parents can lead to happiness, emotional support, role models, communication, family cohesion, and wisdom and guidance.
13. Focus on your goals and keep hardworking:
Goals and hard work can provide a sense of purpose and accomplishment, which can contribute to happiness and success. Goals can increase motivation, productivity, and personal growth.
Hard work and goal-setting are key ingredients for success in any area of life, and it is important to focus on goals and work hard towards them. Break them down into smaller, achievable steps, and create a plan for how you will accomplish them. Stay focused and motivated by tracking your progress and celebrating your successes.
14. Eat at least one meal with your family in a day
Having meals together may foster connection, communication, and a sense of belonging, as well as good eating habits, stress reduction, enhanced academic achievement, and happiness.
15. Spend time reflecting on your blessings at least once per day

Cultivating thankfulness can boost good emotions, reduce stress, enhance relationships, boost self-esteem, and provide happiness. Set aside time each day to focus on your blessings and show thanks to others to make thankfulness a regular part of your routine.
Remember that thankfulness is about focusing on the positive elements of life and cultivating resilience and well-being, not ignoring or dismissing bad feelings.
16. Pray morning, mid-day, and night

Prayer is essential for cultivating inner calm, connection, and well-being and should be done in the morning, midday, and evening. It can be performed silently or vocally, with specific goals or expressions of acceptance and thanks.
17. Read a book in a week
Set a goal of reading one book every week to make reading a regular part of your routine. Select a book that intrigues you and commit to reading it every day. This may be an excellent method to prioritize self-care and create time for things that bring you happiness and fulfilment.
Try to take breaks and to allow yourself to enjoy the reading experience without placing too much pressure on yourself to finish the book quickly.
18. Write in your diary at least 5 minutes per day
Writing down things for which you are thankful may help you change your emphasis to the good parts of your life, which can raise your mood and promote emotions of happiness and fulfillment.
19. Make a bucket list and actively knock items off
Making a bucket list is an excellent method to increase your happiness and fulfilment in life. To do this, you must think, prioritize, plan, execute, celebrate, and reflect on the beneficial influence it has had on your life.
Working actively towards your objectives may provide a sense of purpose and success, which can contribute to increased happiness and well-being.
20. Do not use the internet 24 hours once per week:
Taking a break from the internet and digital devices can help promote feelings of happiness and well-being. Being constantly linked to technology may be overwhelming and taxing, but taking a break can encourage relaxation and regeneration.
The 5 Quickest Pay Growth Jobs
The 5 Quickest Pay Growth Jobs
Glassdoor just issued its analysis on monthly local pay, which breaks down which profession witnessed the greatest pay gain this previous year. The following are the nine fastest-growing jobs.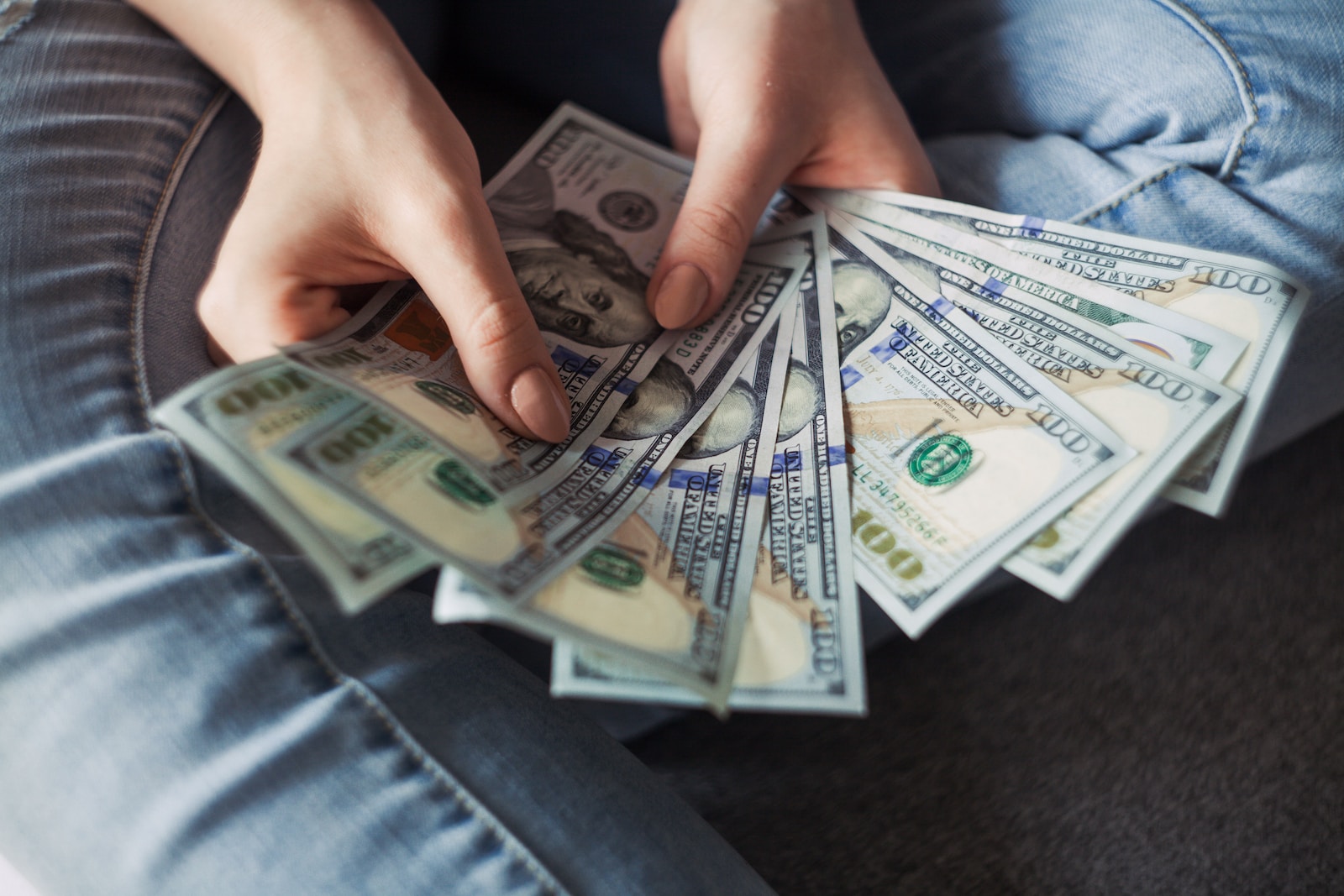 Here are The 5 Quickest Pay Growth Jobs:
1.Financial manager: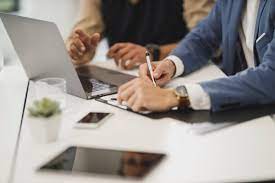 Financial managers are in charge of supervising a company's financial health. They create financial reports, analyze data, and make financial choices that influence the overall profitability of the organization.
Their yearly salary in the United States is around $121,000, and they have opportunities for advancement such as becoming a chief financial officer or a financial consultant. A job in financial management may appeal to those with analytical and problem-solving skills, a comfort level with numbers and data, and a desire to make strategic judgements.
Percent wage growth: 17% between between 2021 and 2031.
Median base pay: $83k
2. software developer :
As technology progresses and organizations rely increasingly on software solutions, software engineers are in great demand. They may work in a variety of industries and are in charge of designing, testing, and developing software applications and systems.
A software developer's annual pay in the United States is roughly $47,060 , with prospects for growth. Those with excellent problem-solving abilities, familiarity with coding languages, and a desire to work in a dynamic and fast-paced workplace will thrive in software development.
Percent wage growth: 22% between between 2021 and 2031.
Median base pay:$47,060
3. Bank Teller: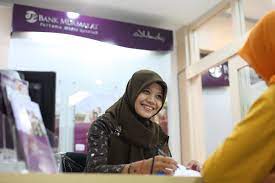 Bank tellers perform transactions, answer client enquiries, promote bank goods and services, and balance cash drawers. They are in high demand as more financial services are made available online, but clients still want in-person assistance.
A bank teller's annual income in the United States is roughly $34995 , and there are prospects for growth such as becoming a customer service representative or a personal banker. Bank teller jobs are ideal for people who have exceptional customer service abilities, a keen attention to detail, and a desire to work in the banking field.
Percent wage growth: 8.1% between between 2021 and 2031.
Median base pay:  $34995 
 4. Pharmacy Technician: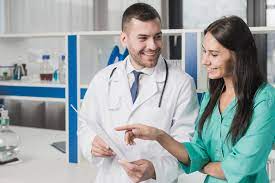 With a yearly salary of $35,406 , pharmacy technicians assist pharmacists in the dispensing of medicines and administrative operations. Some states may require them to be certified or licensed, increasing their employment opportunities and earning potential.
Individuals with a keen eye for detail, good communication skills, and a desire to work in the healthcare industry may find pharmacy technician job to be a satisfying profession.
Percent wage growth:  5% between 2021 and 2031.
Median base pay:  $35,406 
5. Warehouse Associate: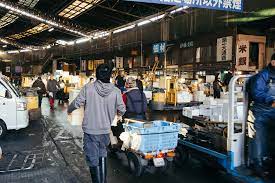 Warehouse workers are in charge of organizing and maintaining inventory, shipping and receiving commodities, and running machinery at a warehouse. Because of e-commerce and online ordering, they are in high demand, and their yearly remuneration varies according on expertise, geography, and sector.
Companies may provide greater income or benefit packages, as well as opportunities for advancement. Warehouse jobs are great for persons who value hard work, cooperation, and attention to detail.
Percent wage growth :  5.8% between 2021 and 2031
Median base pay: $41,000
6. Maintenance Worker: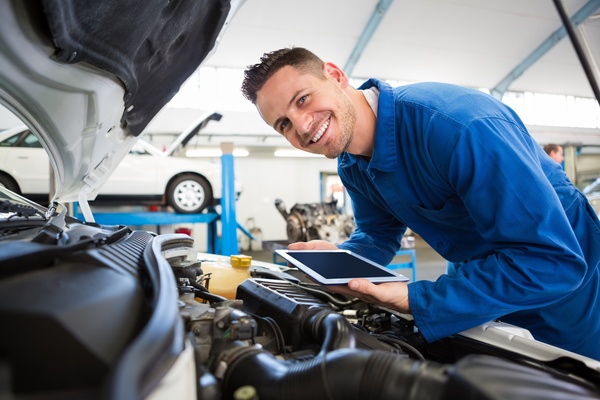 Maintenance employees are required to keep facilities and equipment in excellent working order. They are responsible for servicing, apparatus repair, and ensuring that buildings and equipment fulfil safety regulations.
Maintenance employees earn an average of $36,000 a year, depending on region, expertise, and sector. Certain industries, such as manufacturing and healthcare, may pay more. Maintenance work is ideal for people who prefer hands-on work and take satisfaction in keeping structures and machinery safe and efficient.
Percent wage growth:
Maintenance and repair personnel are expected to increase by 5% between 2021 and 2031.
Median base pay:  $36,000
7 Excellent benefits of Eating Banana
7 Excellent benefits of Banana
Bananas are certainly one of the nature's superb snack food. Down below is the list of 7 Excellent benefits of Banana.
Banana can help to combat depression, make you smarter, cure hangovers, relieve morning illness, protect against kidney cancers, diabetes, osteoporosis, and blindness. Plus they could even cure the itch of a mosquito bite and placed an incredible shine on your shoes.
Nutrients facts:
Bananas are a healthy fruit that contains a range of vitamins, minerals, and other elements. A medium-sized (118-gram) banana includes 105 calories, 27 grams of carbs, 3 grams of fiber, 1 gram of protein, and 0.4 grams of fat.
They are high in vitamin C, vitamin B6, potassium, manganese, and magnesium, as well as antioxidants and dietary fiber. They are naturally low in sodium and high in potassium, and they contain a variety of essential minerals.
Here are 7 Excellent benefits of Banana:
1. Banana contains High Fiber Content:
Bananas are a rich source of dietary fiber, supplying 10% of the daily requirement for adults. They include a combination of soluble and insoluble fiber, as well as vitamins C and B6, potassium, and manganese. They are also low in calories and easy to digest, making them an excellent snack option for anyone attempting to follow a balanced diet.
2. Banana is the Powerhouse of Nutrients:
Banana is a heavyweight on the subject of nutrition. It is loaded with essential vitamins and minerals including potassium, calcium, manganese, magnesium, iron, folate, niacin, riboflavin, and B6. These all contribute to the proper functioning of the body, maintains proper heart function and keeping you healthy. It actually offset the effect of sodium (salt) in raising your blood pressure, increased potassium intake suppresses calcium excretion in the urine, preventing painful kidney stones. This helps greater calcium to preserve your bones and can reduce the risk of growing osteoporosis and brittle bones.
3. Banana Improve Digestion:
Bananas are a fantastic source of nutritional fiber. Fiber is needed to help food movement smoothly via the digestive tract. It also improves your bowel movements. A couple of bananas is a great desire than taking a laxative to deal with occasional constipation.
Another essential element of digestion, bananas are rich in fructooligosaccharides (FoS). FOS is prebiotic – i.e. it feeds the important "friendly" bacteria that live in your digestive tract. Those bacteria assist us to absorb nutrients more effectively.
4. Banana Improve Skin Conditions:
The banana's skin has its uses. It is great for treating skin conditioners like psoriasis and acne. Rub the freshly peeled interior of the banana pores and skin gently over the affected area and leave the residue to be absorbed. The fatty acid content of banana skin helps relieve a variety of skin conditioners, as well as having a strong moisturizing effect.
Banana peel remedies are a traditional treatment to heal warts. Rub a small piece of banana peel over the wart after which tightly tape it. Leave it in a single day and repeat this manner for at least a week or until the wart disappears.
5. Banana Reduces Stress:
Bananas are an excellent source of the amino acid tryptophan which your body converts to serotonin. Tryptophan is an essential amino acid because the only way your body gets it is through your diet.
Among many other things, right serotonin stages help improve your mood, lessen pressure and beautify your popular outlook and happiness tiers. it also allows modifying your sleep patterns.
6. Banana Fights against Anemia:
Strengthen your blood and relieve anemia with the added iron from bananas. Because of the excessive iron content in bananas, they are correct for those suffering from anemia. Anemias is a condition where there is a decrease in the quantity of red blood cells or hemoglobin inside the blood. This leads to fatigue, shortness of breath, and paleness.
7. Banana Cure for Ulcers & Heartburn:
Bananas are the best cure for heartburn. They assist stability your belly's pH and increase the protecting mucus layer, relieving the ache. The fiber content material additionally moves food through your digestive tract quicker – preventing reflux.
Eating bananas regularly may help defend towards stomach ulcers. Over the long term, bananas thicken the protective mucus barrier within the belly, preventing damage from hydrochloric acid. Bananas also comprise protease inhibitors that assist remove belly microorganism that could purpose stomach ulcers.
Benefits of Eating a Banana in the Morning:
Eating a banana in the morning can bring a variety of health advantages, ranging from increased energy and digestion to improved heart health and happiness. Bananas are high in carbs and dietary fiber, which helps aid digestion and avoid constipation.
They also have a low glycemic index, which means they can help manage blood sugar levels and minimize energy slumps later in the day. Furthermore, bananas contain a natural plant chemical called dopamine, which can help enhance mood and lessen depression symptoms.
Conclusion:
In conclusion, Bananas are a healthy and adaptable fruit that has a variety of health advantages, including aiding digestion, regulating blood sugar levels, and lowering the risk of chronic illnesses.