Top 10 Best Jobs In The World (Latest Updated List)
Top 10 Best Jobs in the World (Latest Updated List):
Most people say that you should work for a job doing something you're passionate about, or one that lets you have a good balance between your work, home, and social life. While these things are good to follow when job searching, you might also want to take the jobs yearly income into play, as well! Of course, money might not always buy us happiness, but it sure can help!
The US News and World Report released its 2018 Best Jobs with high salary in the world ranking at the beginning of the year,  which studies and shows the best occupations in the US-based on the median salary, employment rate, job growth, job prospects, stress level, and work-life balance. Not only all of that but the best jobs were then ranked from highest to lowest based on their pay. The US News and World Report found that many of America's top paying jobs come with six-figure salaries, as we'd all expect. Also, unsurprisingly, many Healthcare positions make up the list, as jobs in that field are always needed and high-in-demand. These top 10 jobs in the current world and maybe these are the best jobs for the future as well.
To help you on your job search, we've listed the Top 10 highest paying jobs of the year, These best jobs with growing demand based on their salary (lowest to highest, 10-1). If you're in need of a new career and are wanting to earn the big bucks, why not consider one of these Top 10 Best High-Paying Jobs of 2018 and the best jobs in the world?
Don't forget to Check out Great future career fields at the end of this article
So Here are the 10 Best Jobs in the World (The Complete List):
Prosthodontist
         – Median Annual Salary: $126, 050
Ever heard of a prosthodontist? They make dentures, "fake" teeth, and more! A prosthodontist is a dental specialist who builds oral prostheses that replaces missing teeth. These replacements help patients in many ways. They improve smiles and appearances, restore the patient's ability to eat and speak. Looking to apply for this job? Here you can find jobs and apply as a Prosthodontist
Dentist
          – Median Annual Salary: $159, 770
We've always heard that Dentists make good money. Well, this is still true today! Dentists help fix, protect, and maintain the health of their patients' mouths, gums, and teeth. They fill cavities, extract teeth, and even diagnose oral diseases if possible. Dentists are very important, and if you love oral health and want to impact many lives positively, consider a career in Dentistry! Looking to apply for this job as a dentist? Here you can apply as a Dentist
Pediatrician
          – Median Annual Salary: $168, 990
A career in Pediatrics is one that can bring great joy to both the Pediatrician and the young patients family. A Pediatrician is someone who focuses on the physical, emotional, and mental health of children ranging in ages from infancy to adolescence. Pediatric specialties involve everything from oncology, hematology, psychiatry, developmental behavior, and more! This career is definitely the right choice for someone who loves caring for children/adolescents and their families and wants to make a huge impact in the world of Pediatric medicine.  Looking to apply for this job? Here you can apply
Psychiatrist
          – Median Annual Salary: $194,740
            With many controversies surrounding it, especially recently, a career in a field dealing with mental health can be very important. A psychiatrist does not deal with physical ailments (much like the rest of the careers listed before this one does), but they tend instead to their patients' mental health. The treatment of a Psychiatrist towards their patients' involve diagnosing mental disorders such as Bipolar Disorder, Depression, Schizophrenia, Anxiety, and other complex conditions. Psychiatrists can also prescribe medication to patients' to help treat the disorders diagnosed. Looking to apply for this job? Here you can apply
https://www.intellectualsinsider.com/15-highest-paying-jobs-tech-2018/
Physician
          – Mean Annual Salary: $201,840
            A Physician acts much like a Doctor, but their work can range from gynecologists to cardiologists, or dermatologists to simply primary-care doctors. Physicians do many things in their line of work, but a Physician basically encompasses every career in the world of Healthcare.
Orthodontist
          – Mean Annual Salary: $228,780
            Like a Dentist, but still quite different, an Orthodontist is tasked with constructing braces, retainers, and other mouthpieces to fix irregular bites and realign crooked teeth. Orthodontists also create customized plans for each of their patients' and sometimes have weekly check-ins with them as well.
5 High Paying Jobs You May Get Within the UK That Do not Requires Degree
Oral Surgeon
          – Mean Annual Salary: $232,870
            An Oral Surgeon may sound like a Dentist or Orthodontist, but this career is much different than the others. An Oral Surgeon must go through an extra four years of surgical training after dental school to be able to perform surgical procedures, rather than just regular dental procedures. Because of this specialized training, Oral Surgeons can administer anesthesia during procedures and diagnose cancer pertaining to the oral cavity. Some of the surgical procedures that Oral Surgeons complete include face-lifts, jaw surgery's, and fixing cleft lips.
Obstetrician and Gynecologist (OB-GYN)
          – Mean Annual Salary: $234,310
            You've probably heard of an OB-GYN, or you might go to one yourself! Your Obstetrician and Gynecologist might be the same person, or they could be two different people, as the positions entail different activities. Gynecologists screen for STD's, educate and help manage contraceptives, and assist patients with issues such as abnormal bleeding, while Obstetricians deliver babies and monitor future mothers throughout their pregnancy. Usually, this position is known as an OB-GYN, but only Gynecologists who have completed Obstetrician training can gain this title.
Surgeon
          – Mean Annual Salary: $252,910
            Most likely, you've watched a television show that surrounds "surgeons" in a hospital setting. However, Surgeons deal with much more complexity in their career than those portrayed on TV. In reality, Surgeons have a tough job; they must open up people's bodies to heal and fix injuries, deformities, and/or diseases. This job is for someone caring and for someone who has steady hands, for you are dealing with peoples' bodies, which is a very fragile job.
Anesthesiologist
Mean Annual Salary: $269,600
One of the most important careers on this list, as well as the highest-paying one, an Anesthesiologist is responsible for administering anesthesia to a patient; the drugs which allow surgeons (the second highest-paying career holders) to complete the painful, invasive, and delicate procedures without causing harm, discomfort, or surgical pain to their patients. Anesthesiologist's also monitored patient's vital signs, heart, lungs, and other critical life functions before, during, and after surgeries. If you are looking for a career that saves lives, while bringing home a high-paying, well-off income, then studying and becoming an Anesthesiologist might just be the career you're looking for! These are the list of best jobs in the world.
So now what will be the Great Future Career Fields?
After Discovering Top 10 best jobs in the world today Now Let's find out what are the best future careers.
Choosing the right industry field can protect you from encountering frustration when Finding the jobs. There is soo much Competition Currently in the world  That is the reason it is essential to discover a perfect profession track that is developing and be successful in the future career. These will be best jobs in the world of 2025.
So What will be best future careers to choose? That inquiry can be hard to reply. You have to think about the best potential for work development, pay, feeling of anxiety, work fulfillment, and different variables. So what would be most useful to take a gander at these occupations by their more extensive profession fields?
How about we investigate 4 of the amazing profession fields to work in finished the following 10 years in light of these variables.
These are the Top Great Future Careers by 2018 in an Info-graphics answer:
So In which Field you are going? Let us know in the comments.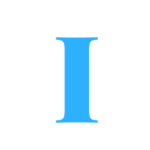 A blog which focuses on business, Networth, Technology, Entrepreneurship, Self Improvement, Celebrities, Top Lists, Travelling, Health, and lifestyle. A source that provides you with each and every top piece of information about the world. We cover various different topics.