Morgan Freeman: The Master of Film Facts
Morgan Freeman is an actor that is well-known and respected in the film industry of Hollywood. He has established himself as a household name and a symbol of excellence in the industry of acting thanks to a career that has spanned five decades.
Freeman has shown again and again that he is a master of his profession during the course of his career by portraying a diverse array of roles, ranging from serious to comedic, and he has done it in a variety of settings. In this piece, we're going to take a look at some of the most significant films that Morgan Freeman has been a part of, including his early career, breakthrough roles, iconic performances, and more recent work.
In addition to this, we will investigate the anecdotes and information that contribute to Morgan Freeman's status as one of the most intriguing performers working today.
Early Career
Morgan Freeman's acting career began in the 1960s, with his first appearance in "The Niggerlovers," an off-Broadway show. He later went on to participate in several additional theater works, including "The Great White Hope" and "Ceremonies in Dark Old Men". "Hello, Dolly!" was Freeman's Broadway debut in 1968.
Freeman made his film debut in 1971 with "Who Says I Can't Ride a Rainbow?" but it wasn't until the 1980s that he began to build a name for himself in Hollywood.
One of his early cinematic roles that helped launch his career was in the 1987 picture "Street Smart," in which he played a pimp. The role earned him his first Academy Award nomination for Best Supporting Actor.
Other early performances that helped establish Freeman's career include his portrayal of a prison convict in the 1989 film "Lean on Me" and his portrayal of a detective in the 1992 film "Unforgiven". Both films displayed Freeman's versatility as an actor by allowing him to play complicated, multi-dimensional characters.
Overall, Freeman's early career was defined by a constant stream of supporting roles in films that helped establish him as a gifted actor, but it wasn't until his breakthrough performances in the late 1980s and early 1990s that he became a household name and one of Hollywood's most sought-after performers.
Breakout Roles 
Morgan Freeman's breakout performances were in the films "Driving Miss Daisy," "Glory," and "The Shawshank Redemption" in the late 1980s and early 1990s. Freeman portrayed Hoke Colburn, a chauffeur employed by a rich Jewish widow in "Driving Miss Daisy" (played by Jessica Tandy).
The film addressed racism and prejudice in the South during the mid-twentieth century, and Freeman's depiction of Hoke was praised for its compassion and complexity. His performance earned him his second Best Actor Academy Award nomination.
In "Glory," Freeman portrayed Sgt. Major John Rawlins, a commander of a squad of African-American troops fighting in the Civil War (1989). The film was a critical and economic success, and Freeman received an Academy Award nomination for Best Supporting Actor for his performance.
Freeman's most well-known role was as Red, a prison contraband expert, in "The Shawshank Redemption," released in 1994. The film, widely recognized as one of the finest of all time, was a box office flop but quickly became a cult classic. Freeman's depiction as Red was well praised and is recognized as one of his career-defining roles.
These ground-breaking performances helped Freeman establish himself as a great actor and displayed his ability to play challenging and nuanced roles. They also helped to establish his image as a competent actor capable of playing forceful, authoritative characters, a kind of part for which he would become recognized throughout his career.
Iconic Characters
Morgan Freeman has played a number of great roles during his career, cementing his status as one of the film industry's most known actors.
In the 2005 film "Million Dollar Baby," he portrayed gym manager and trainer Eddie "Scrap-Iron" Dupris. The film dealt with themes of perseverance and atonement, and Freeman's performance as Dupris was praised for its emotional depth and delicacy. He was nominated for an Academy Award for Best Supporting Actor for his efforts.
In 2008's "The Dark Knight," Freeman portrayed Lucius Fox, Bruce Wayne's loyal partner and CEO of Wayne Enterprises. The film was a financial and critical success, and Freeman's portrayal as Fox was praised for its wit and gravity.
In the 2003 comedy "Bruce Almighty," Freeman portrayed God, a role that requires a great deal of seriousness and intellect. He produced an entertaining and meaningful performance, cementing his reputation as a versatile actor capable of portraying both tragic and comedic parts.
Freeman's performance as Nelson Mandela in the 2009 film "Invictus" is also noteworthy. The film is based on Mandela's historic attempts to unify South Africa via the national rugby team, and Freeman's depiction of Mandela won critical praise for its honesty and emotional depth.
Other memorable roles portrayed by Freeman include:
"The Shawshank Redemption" (1994) as Ellis Boyd "Red" Redding
"The Bucket List" (2007) as Carter Chambers
"The Lego Movie" (2014) as Vitruvius "Going In Style" (2017) as Willie
"The Bucket List" (2007) as Carter Chambers "
The Lego Movie" (2014) as Vitruvius "Going In Style" (2017) as Willie
Overall, Freeman's iconic roles have shown his ability to portray a diverse spectrum of characters while delivering strong and sophisticated performances. These roles helped him establish himself as one of the most well-known actors in Hollywood, and they added to his reputation as a real film industry star.
Recent Work 
Morgan Freeman has remained active in the film business in recent years, playing a range of fascinating and varied roles.
In the 2017 film "Going in Style," he co-starred alongside Michael Caine and Alan Arkin as a band of retired mates who plot to rob a bank. The film was a financial success, and Freeman's depiction as the group's leader, Willie, received international acclaim for its comic timing and charm.
In 2018, Freeman starred in the crime drama flicks "Angel Has Fallen" and "London Has Fallen" as Vice President Allan Trumbull. In "Lucy in the Sky," he portrayed Mark Goodwin, a veteran astronaut who had an affair with the eponymous heroine.
In 2019, Freeman starred in the drama film "Just Getting Started" as James, an old janitor, and in the animation picture "The Lego Movie 2: The Second Part" as Duke.
In 2020, Freeman acted in the biographical drama "The Comeback Trail" as Max Barber, an elderly movie magnate attempting to regain his fortune with the assistance of a scam artist (played by Robert De Niro).
In 2021, Freeman reprised his role as Darius Kincaid from the previous film "The Hitman's Bodyguard," in which he plays a hitman who is protected by Ryan Reynolds' character.
Overall, Freeman's recent work shows that he is still a sought-after actor who can portray a wide range of roles. He has shown that he can still provide strong performances and that he is a well-known and significant figure in the film business.
Legacy and Influence
Morgan Freeman is a renowned film industry legend as well as a well-known and accomplished actor. He has left an everlasting imprint on the film industry and popular culture throughout his career.
In terms of his impact on the film business, Freeman has become a symbol of acting excellence, setting a high bar for future actors to follow. He has shown that it is possible to have a long and successful career in Hollywood while remaining dedicated to one's craft.
Themes and feelings in Freeman's films have likewise left an indelible impression on moviegoers. His performances have regularly touched on important social issues such as racism, discrimination, and the human condition. His ability to articulate these important ideas in delicate and subtle ways has resulted in films that are both entertaining and thought-provoking.
Finally, Freeman has left an indelible mark on future generations of performers and filmmakers. Many individuals have been inspired by his performances to pursue a career in acting, and his ability to take on difficult and intricate parts has set a high standard for others to follow.
Conclusion
Freeman will be born in 2021. To recapitulate, Morgan Freeman's cinematic career has been nothing short of spectacular. Throughout his five-decade career, he has established himself as one of the most recognizable and successful performers in the business.
From his early stage performances to his breakout roles in films such as "Driving Miss Daisy," "Glory," and "The Shawshank Redemption," Freeman has shown again and again that he is a master of his craft.
His memorable roles in films such as "Million Dollar Baby," "The Dark Knight," and "Invictus" cemented his reputation as one of the industry's most acclaimed performers and cemented his status as a true cinema star. took part in the crime.
Even in recent work, Freeman has proved his ability to play a wide range of roles and deliver breathtaking performances. His versatility as an actor, as well as his ability to play both tragic and comedic parts with equal aplomb, have earned him a reputation as a trustworthy and respected figure in the film industry.
Learn about the films and facts that have made him a great film industry legend. A must-read for every film buff.
Overall, Morgan Freeman's career illustrates the importance of dedication, hard work, and skill. He is a great legend of the cinema business, and his work will be remembered for many years.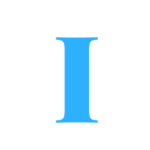 A blog which focuses on business, Networth, Technology, Entrepreneurship, Self Improvement, Celebrities, Top Lists, Travelling, Health, and lifestyle. A source that provides you with each and every top piece of information about the world. We cover various different topics.