The Commuter: Liam Neeson's Fact-Packed Movies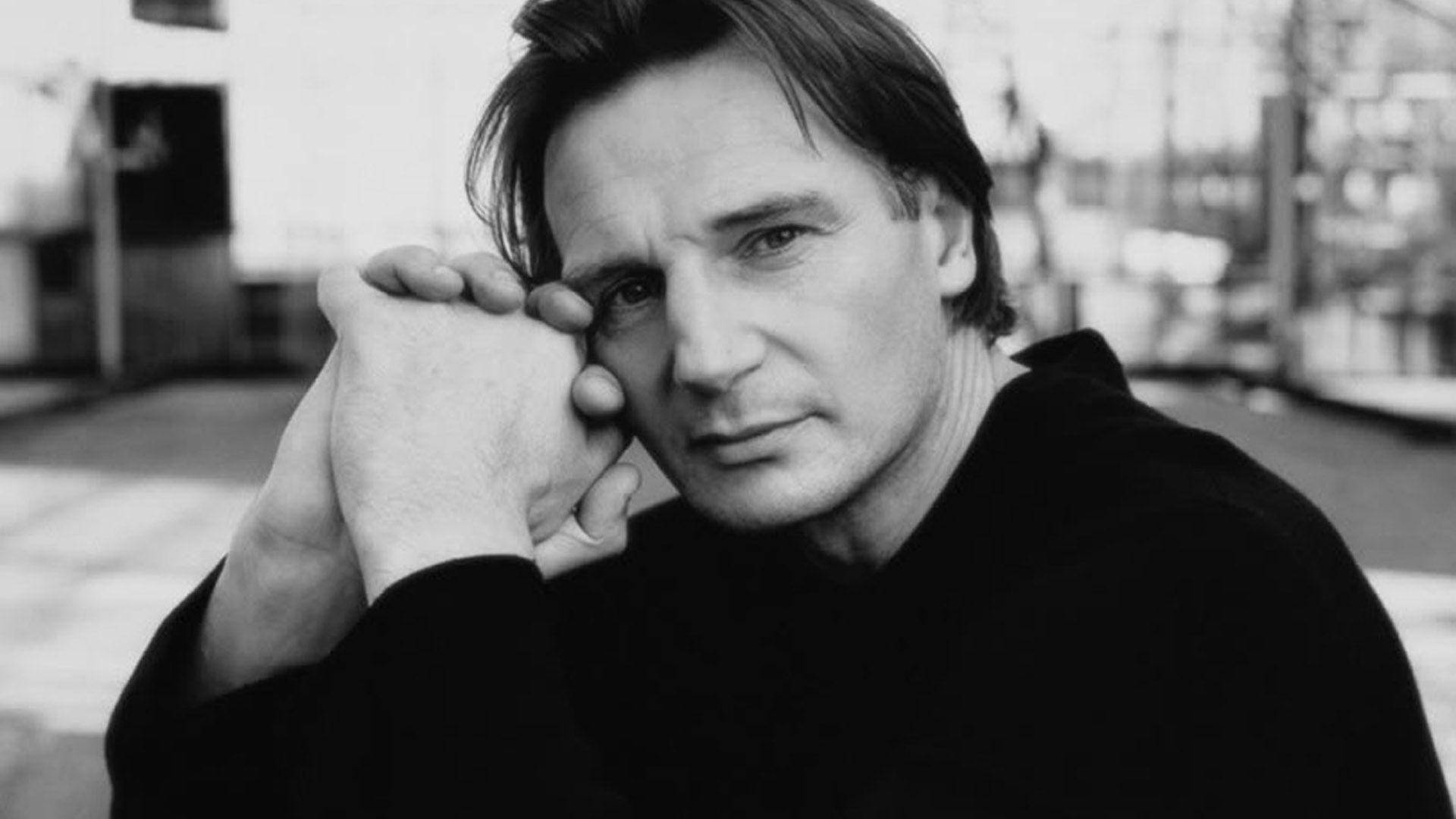 Liam Neeson is a talented actor who has worked in cinema, television, and theater. He is most recognized for his parts in critically praised and box office hits including "Schindler's List," "Taken," and "The Grey."
He has also received two Academy Award nominations. Neeson has a distinct ability to play a broad variety of characters, from somber parts to action heroes. He is also well-known for his charitable and humanitarian efforts.
This overview will look at some of Neeson's most memorable performances and films, as well as his switch to action flicks and his influence on the film business. We will also investigate his personal life, interests, and philanthropic activities.
From his early appearances in highly praised films like "Schindler's List" and "Michael Collins," to his current action-packed performances in "Taken" and "Non-Stop," Neeson has demonstrated that he has the range and ability to take on any character. For his performances, he has received several honors and nominations, and his films have made over $3 billion at the box office worldwide.
Neeson is well-known for his humanitarian and philanthropic endeavors in addition to his acting profession. He has been an active member of many philanthropic organizations and a peace campaigner in Northern Ireland. He also has several interests and hobbies, such as horseback riding and composing poetry.
Early Film Career
In the 1980s, Liam Neeson made a few small appearances in films like "Excalibur" and "The Bounty," where he gained some recognition. In spite of this, it was his role as Oskar Schindler in Steven Spielberg's "Schindler's List" (1993) that truly established him as a masterful actor.
His turn in the film, which solidified his reputation as a dramatic leading man, earned him an Academy Award nomination for Best Actor.
After "Michael Collins," Neeson starred in "Rob Roy," and "Les Misérables," all of which were critically acclaimed. His reputation as a talented actor who could bring nuance and complexity to a wide range of roles was solidified by these turns.
At the same time, Neeson was playing more mainstream roles, like Jedi Knight Qui-Gon Jinn in "Star Wars: Episode I – The Phantom Menace" and "The Haunting." His success in these roles across different genres attested to his versatility and drew in new fans.
Throughout his early film career, Neeson consistently delivered well-received performances, which contributed to his rising star status.
Neeson's Training Regime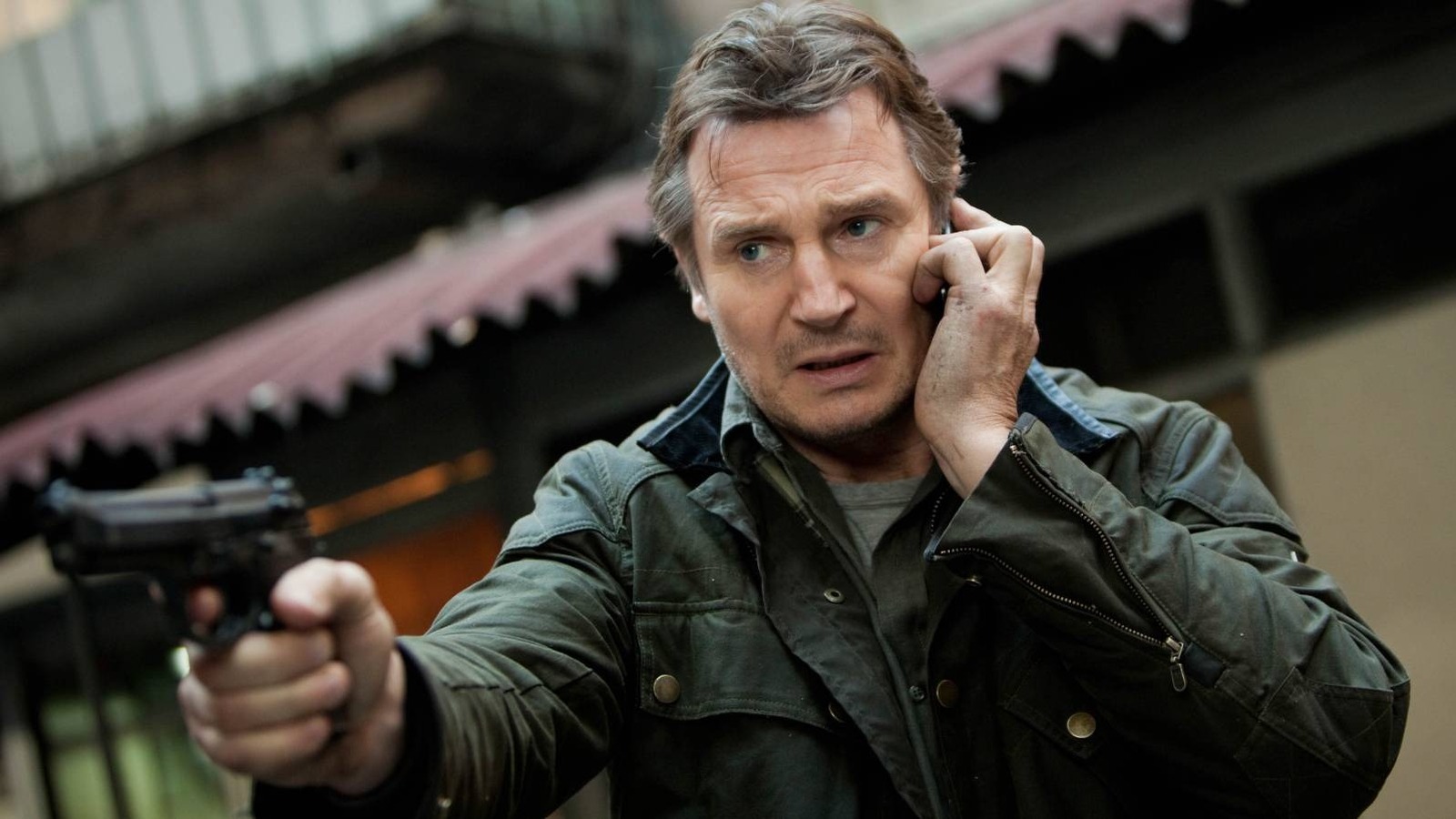 Liam Neeson trains for his roles in action films, which are notoriously strenuous, in the same way that his fans expect him to. Neeson has worked with actual fighters and military personnel to hone his combat skills and get in shape for these roles.
Boxing, jiu-jitsu, and krav maga are just a few of the martial arts that Neeson has practiced. To further his strength and fitness goals, he has also engaged the services of a personal trainer. Neeson uses weight training and cardiovascular activities like running, cycling, and swimming to maintain his physical fitness. And in order to keep his body in tiptop shape, he follows a very strict diet.
Many of Neeson's action movies have featured him doing his own stunts, so he must be in top shape to pull that off. He says he finds the physical preparation for action roles enjoyable and that it aids him in immersing himself in his roles.
All in all, Neeson has a rigorous training regimen, but it's paid off because he can tackle physically taxing roles and do his own stunts. His action scenes, which have won praise from both critics and fans, are credited in large part to his commitment to training and physical preparation.
Action Star
The role of Bryan Mills that Liam Neeson played in the 2008 film "Taken" was a defining one for him, establishing him as a bona fide action movie star. The movie made over $226 million worldwide and inspired two sequels.
Neeson's performance as Bryan Mills, a former CIA agent who will stop at nothing to recover his kidnapped daughter, praised the actor's expressiveness, determination, physical prowess, and strength.
After the success of Taken, Liam Neeson continued to play high-stakes action roles in movies like Unknown, The A-Team, The Grey, Non-Stop, and both sequels to Taken. Thanks to these parts, Neeson was recognized as an action star, and he was able to connect with a new, younger audience.
Realism and Neeson's ability to convey both emotional depth and raw power in his action roles have won him high praise. Audiences tend to like him because they find his characters likeable and believable.
As an added bonus, Neeson has been able to show off his physique in action roles and perform many of his own stunts. In preparation for these roles, he also worked out with real-life fighters and military personnel, lending an air of realism to the on-screen battles.
To sum up, Neeson's pivot to action films was a turning point in his career, permanently establishing him as a top-tier action performer and commercial success. He has received praise for his ability to give his genre more depth and realism and for portraying strong, determined characters.
Oscar-Nominated Performances
Liam Neeson has been nominated for an Academy Award twice in his career. The first was for his depiction of Oskar Schindler in "Schindler's List" (1993). The film, directed by Steven Spielberg, is a devastating depiction of the Holocaust, and Neeson's portrayal of Schindler, a German businessman who saves the lives of over a thousand Jewish immigrants, was universally lauded for its depth and complexity.
The second nomination came for his performance as Dr. Alfred Kinsey in "Kinsey" (2004). The film is a historical drama about the life of pioneering sex researcher Dr. Alfred Kinsey, and Neeson's portrayal was generally appreciated for its complexity and empathy.
He was able to express Kinsey's challenges with cultural conventions as well as his groundbreaking work in the area of sex study.
Both of these performances highlight Neeson's breadth as an actor and his ability to convey depth and realism to difficult characters. They also show his desire to take on hard and unique parts, which has helped him establish himself as one of the industry's most renowned performers.
Breakthrough Role and International Recognition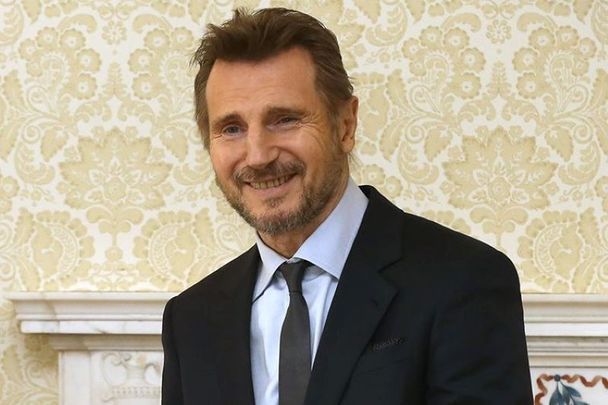 Box Office Success
Throughout his career, Liam Neeson has had a lot of box office hits. "Schindler's List," "Star Wars: Episode I – The Phantom Menace," and the "Taken" trilogy are among his most renowned works.
"Schindler's List" (1993) was a critical and economic triumph, generating more than $321 million worldwide and collecting several prizes, including seven Academy Awards.
"Star Wars: Episode I – The Phantom Menace" (1999) was one of the year's highest-earning films, making over $1 billion worldwide, and was the first new Star Wars picture in 16 years.
The "Taken" series, which debuted in 2008, has grossed over $929 million worldwide. The series has also received accolades for its action and speed, as well as Neeson's performance as Bryan Mills, a former CIA agent who would go to any length to save his stolen daughter.
In addition, Neeson has had a string of film office triumphs, including "The A-Team," "The Grey," "Non-Stop," "Run All Night," and "A Walk Among the Tombstones," all of which earned more than $100 million worldwide.
Overall, Neeson's box office performance has been distinguished by a mix of critically and financially successful films. His ability to garner a large audience and his box-office success has made him one of the industry's most sought-after performers. His films have made over $3 billion at the global box office, making him one of the industry's most successful performers.
Conclusion
To summarize, Liam Neeson is a talented and well-known actor with a long and varied career in film, television, and theater. He is best known for his roles in critically acclaimed and box office smashes like "Schindler's List," "Taken," and "The Grey."
He has also been nominated twice for an Academy Award. Neeson has demonstrated his ability to portray a wide range of characters, from dramatic roles to action heroes, throughout his career. He is also well-known for his charitable and humanitarian efforts.
His early film career was marked by a steady stream of well-received performances, which helped him establish himself as an industry-respected and sought-after actor.
He made the transition to action films in 2008 with "Taken," which marked a watershed moment in his career and cemented him as an action star. His action film performances have been praised for their realism and ability to convey a sense of vulnerability as well as physicality.
Neeson's Oscar-nominated performances in "Schindler's List" and "Kinsey" demonstrate his acting versatility and ability to bring depth and authenticity to complex characters.
His box office success, which has been marked by a combination of critically acclaimed and commercially successful films, has made him one of the industry's most sought-after actors. In addition to physical training, Neeson has also worked with firearms experts to prepare for roles that required him to handle weapons.
Overall, Liam Neeson's career has been defined by a commitment to challenging and diverse roles, and his influence on the film industry and contributions to cinema will be felt for a long time.
A blog which focuses on business, Networth, Technology, Entrepreneurship, Self Improvement, Celebrities, Top Lists, Travelling, Health, and lifestyle. A source that provides you with each and every top piece of information about the world. We cover various different topics.