Why You Should Embrace Your Vision
INTRODUCTION
If you want to achieve your vision, you need to embrace it wholeheartedly. Just like a plant needs sunlight and water, you need to give your vision the same amount of love and attention if you want it to grow.
You also need to be patient because even if your vision seems impossible at first, it will eventually come true. There is no shame in starting small; it's how you get better and closer to your final goal.
What is a Vision?
A vision is a clear, vivid, and distinct mental image of what you want to achieve or become in the future. It's like a movie trailer for your life – a preview of the exciting things that could be in store for you if you stay focused on your goals and take action.
The best way to create a powerful vision is to start by writing down all the things you want to change or accomplish in your life. Then, narrow it down to the top 5-10 most important things, and focus on those. Finally, get creative and come up with a few images or scenes that represent what you want your life to look like.
Why is Having a Vision Important?
A vision is a strategy or a blueprint for what a person hopes to accomplish. It may be for a business, a project, or simply a personal objective. A vision is crucial because it provides you with something to work for. It gives direction and inspiration.
You can make better judgments when you have a clear vision because you have a framework to work inside. A vision may also keep you on course when things get challenging. Without a clear understanding of your goals, it's simple to quit up when things become difficult. A vision can aid in attracting the appropriate individuals and resources to assist you in achieving your objectives.
Vision is important because it allows you to see what you want to achieve and inspires you to take action. When you have a clear vision, it's easier to make decisions that align with your goals and stay focused on what's important. A vision also helps you stay motivated during challenging times and keeps you moving forward.
A good vision will help you define what you want to achieve, but it won't happen without specific goals in place. Goals are important because they provide direction and accountability.
Benefits of Embracing Your Vision
Guide the Thinking and Actions of Employees
Help Determine and Inform Performance Standards
Help Attract Appropriate Talent
Provide Context and Reduce Friction During Organisational Restructures
Provide a Stable Framework that can Outlast Internal Changes
Inspire People to be Focused and Productive
Facilitate Collaboration with Teams, Customers, Suppliers and Partners
Help with Public Relations
How Can You Embrace Your Vision?
It's crucial to accept your life's purpose when you have a distinct vision for it. This entails committing to yourself and your objectives and going above and beyond to fulfil them. When times are bad, it might be difficult to keep inspired, but if you're genuinely dedicated to your goal, you'll find a way to carry on.
The following advice can help you embrace your vision:
Create an action plan and set attainable targets. Avoid attempting to accomplish too much at once, particularly if you're just getting started. Organize your objectives into manageable, smaller stages, then start pursuing them.
Remain optimistic and persevere. It's simple to become dejected when things don't go according to plan, but keep in mind that failure is a necessary step in the process.
CONCLUSION
It can be hard to stick with your vision, but it's worth it. Here are a few reasons why:
It will help you stay motivated. If you have a clear goal in mind, you'll be more likely to stay on track and achieve it.
It will make you happier. When you're passionate about something, it gives you a sense of fulfillment and happiness that can't be found elsewhere.
It will make you better at your job .
Your vision should be embraced since it plays a significant role in who you are. It may make you happier and more satisfied while also assisting you in achieving your objectives and desires. Therefore, don't be reluctant to accept your vision since that is what makes you special. adopt your concept without hesitation. It's what distinguishes and elevates you.
Never allow someone else to dictate how you should live your life or what you are allowed to do. You have the ability to control your own fate. So go out there and achieve your goals!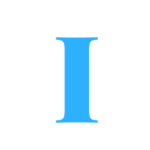 A blog which focuses on business, Networth, Technology, Entrepreneurship, Self Improvement, Celebrities, Top Lists, Travelling, Health, and lifestyle. A source that provides you with each and every top piece of information about the world. We cover various different topics.