How to Create a More Authentic Version of Yourself?
It takes bravery to be your real self in today's culture where fitting in is expected. Being loyal to who you are, accepting your originality and uniqueness, and upholding your values and ideas even though they may not be widely shared are all part of being your genuine self. Being authentic means being sincere in every part of your life.
Unfortunately, a lot of people—from society to our parents, friends, and significant others—try to alter us by telling us who we should be and how we should act. Because you want to satisfy them and live up to their expectations, it would undoubtedly be simpler to conform and give in to their demands.
If you allow yourself to become less real while attempting to fit in with everyone else, you will not be doing yourself credit. Being genuine implies that you write your own story and that no one else has any say in how you live your life.
Everyone can contribute something to the planet. You may find your life's purpose and realise your full potential by becoming your genuine self.
INTRODUCTION
Owning up to who you are and what you stand for is necessary to becoming a more true version of yourself. It entails defending your ideals and convictions, even if doing so makes you an outcast. It entails remaining loyal to oneself despite challenges. Furthermore, it signifies to never give up on your goals.
The five rules for becoming a more genuine version of oneself are as follows. Authenticity is a complicated idea, as you can see. The intricacy of it also makes it difficult to learn quickly. To develop your own brand of authenticity in all facets of your life, it takes time and effort.
The difficulty of authenticity: Consumers are increasingly taking authenticity into account when deciding what to purchase, wear, or eat. The problem with authenticity, though, is that it may be hard to tell whether anything is actually genuine. The place, person, and method of a product's manufacture are only a few of the variables that might affect its authenticity.
How to be more authentic:
Authenticity is key to being successful in any field. Here are 5 ways to become more authentic:
Ditch the persona and be yourself.
Be open with your thoughts and feelings.
Don't overthink or embellish your stories.
Be authentic with your interactions with others, both online and in person.
Practice active listening and pay attention to others' needs.
Tips for creating an authentic self:
We all want to be authentic. But what does that mean? How do we figure out who we are and how do we stay true to that? Here are some tips for creating an authentic self:
Be yourself. This may seem obvious, but it's actually harder than it seems. We're often told to act a certain way, or to emulate someone else. But the only way to be truly authentic is to be yourself.
Be honest with yourself. This goes hand in hand with the first tip. If you're not being honest with yourself, you can't be authentic. You have to know your strengths and weaknesses, and be honest about them.
Don't compare yourself to others. This is another trap that's easy to fall into, but it's counterproductive when you're trying to be authentic.
The benefits of authenticity
Being your authentic self is what differentiates you from everyone else and makes you stand out. By embracing your true self, you will enjoy the many benefits of being real such as,
Improved self-confidence
Living an authentic life helps you build better relationships and friendships
Improved health, both mental and physical
Increased self-love and self-acceptance
Less internal conflict, thus better decision making
Living authentically boosts your resilience
Freedom for not having to live up to anyone else's expectations
Inspiring trust and respect from others
Living authentically promotes personal growth, and
You become happier and develop a sense of fulfillment for following your dreams.
CONCLUSION
In conclusion, you may develop a more authentic version of yourself that is both true to yourself and appealing to others by taking the time to discover more about who you are and what makes you special.
Be patient with yourself as you go and don't be hesitant to explore various facets of your personality until you discover what feels most true to you. Above all, remember to enjoy yourself!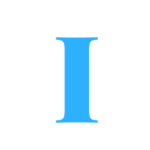 A blog which focuses on business, Networth, Technology, Entrepreneurship, Self Improvement, Celebrities, Top Lists, Travelling, Health, and lifestyle. A source that provides you with each and every top piece of information about the world. We cover various different topics.