Why Giving Can Be The Most Powerful Force In Life
INTRODUCTION
Why giving is the most powerful force in life? There are many reasons why giving is so powerful. First, it makes you feel good inside.
Second, it can make a huge difference in someone else's life. Third, it can help you connect with other people. Fourth, it can create change and make the world a better place. Last but not least, giving is the ultimate form of self-care.
Giving is one of the most powerful things we can do. It not only helps others, but it also helps us. When we give to others, we release oxytocin, which is sometimes called the "cuddle hormone." Oxytocin makes us feel good, and it helps us form strong relationships.
Giving also makes us happier and healthier. It can even lengthen our lives! So next time you have a chance to help someone, go for it! You'll be glad you did.
How does giving impact our lives?
The power of giving is often underestimated. When you give to others, you not only make them happy, but you also make yourself happy. The feeling of happiness that comes from giving is called the "helper's high."
It's a rush of euphoria that comes from doing something kind for someone else. Researchers have found that when we give to others, our brains release endorphins, which are chemicals that make us feel good. So why is the power of giving so underrated? One reason may be that many people view giving as self-sacrificial.
They think that if they give too much, they will run out of things to give and they will eventually end up with nothing. But this isn't true. Giving actually strengthens our relationships and makes us feel more connected to others.
Positive effects of giving
Giving is a natural act that often comes with a sense of joy. Studies have shown that giving has many positive effects on the giver, including increased happiness, decreased stress and anxiety, and improved physical health.
In addition, giving can also benefit the recipient, such as by increasing self-esteem and helping to build social connections. Altogether, these findings suggest that giving can be beneficial for both the individual and society as a whole.
The cycle of giving and receiving
Giving and receiving are two essential aspects of our lives. They are two sides of the same coin, and we cannot have one without the other. Giving is a powerful act that can change someone's life.
When we give to others, we not only help them, but we also help ourselves. We create a cycle of giving and receiving that brings happiness and peace to both the giver and the receiver.
When we give from our heart, it fills us with happiness and peace. It doesn't matter how much or how little we give; what matters is that we give from the heart. The act of giving is more important than the gift itself.
When we give with love, we open our hearts and connect with others in a very special way. We create a bond of love that touches both our hearts and helps us to heal any wounds that may be present.
Giving Is Good for You
Giving money to someone else lifted participants' happiness more than spending it on themselves. People with chronic illnesses have been found to gain more by giving to others in terms of their health. According to a 1999 research, seniors who volunteered for two or more groups had a 44 percent lower mortality rate during a five-year period.
Giving to others increases the likelihood of receiving reciprocal kindness. Giving also lessens stress, which is linked to a number of health issues.
According to studies, expressing thanks may also induce sentiments of thankfulness. Gratitude is essential to pleasure, health, and social connections. Oxytocin, a hormone that is also released during sex and breastfeeding and promotes emotions of warmth, happiness, and connection to others, has been related to the act of giving.
Giving may strengthen your social bonds and perhaps ignite a wave of generosity throughout your neighbourhood. Don't be shocked if the procedure results in you experiencing a significant amount of happiness.
CONCLUSION
Humans are born with a natural desire to give. It's what drives us to share our meal with a stranger who is hungry, give to a good cause, or console a grieving person. Researchers have also shown that receiving pleasure from food, sex, or drugs activates the same brain regions as giving.
However, what exactly makes donating so potent? According to research, helping others makes people feel happy and satisfied, which leads to donating. When individuals act philanthropically or selflessly, they produce this "warm glow" effect. To put it another way, helping others makes individuals happy both for themselves and for those they are helping.
This explains why so many people find joy in being charitable and why giving is often called the most powerful force in life.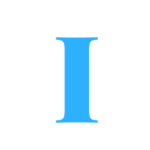 A blog which focuses on business, Networth, Technology, Entrepreneurship, Self Improvement, Celebrities, Top Lists, Travelling, Health, and lifestyle. A source that provides you with each and every top piece of information about the world. We cover various different topics.