Create The Life You Want: Master Of Your Own Destiny
INTRODUCTION
You have the ability to design the life you choose.
You have the ability to design the life you choose. You have the freedom to be whatever you want to be and do anything you want to do. You have the ability to determine your own fate.
Your dreams are within your reach. You are the only one who is keeping you back. Your life may be anything you want it to be. You can do anything if you set your mind to it.
Master your own destiny
Do you know what it means to control your own destiny? It could imply for some that you take charge of your life and make decisions that will take you in the direction you want to go. For others, it can involve developing the ability to deal with challenging circumstances and seize opportunities when they present themselves.
Whatever your definition, it is true that controlling your own future is not a simple endeavour. It requires a lot of perseverance, hard work, and devotion. But if you are prepared to work hard, you can do everything you put your mind to. Therefore, don't be scared to have big dreams and give your ambitions your all.
You are the only one with control over your future
We are frequently told that our future is in our hands. We are the ones that endure the results of our own decisions. Although to some extent this is true, many individuals overlook the fact that we also live in a society with other people.
Whether we mean it or not, the people around us are constantly affected by what we do. We must first learn to master our connections with other people before we can master our own destiny.
Act: The toughest step is usually the first one
We meet fresh obstacles in life all the time. It could be challenging for some people to make the initial move. The first step is usually the toughest, as the saying goes. This could be the case, but once you make that move, things typically get a bit simpler.
In life, there are a lot of things we want to accomplish but never seem to get around to. We give ourselves justifications and promise to complete the task tomorrow or the next week. However, tomorrow seldom materialises.
Instead than waiting for things to happen, we must act. We have to go out and obtain something if we desire it badly enough.It's important to remember that no one can do everything by themselves. We all need help sometimes and its okay to ask for it.
Believe in yourself
No one can tell you what to do except for yourself. You have the power to change your life and make your dreams a reality by simply believing in yourself. You are capable of doing anything you set your mind to, so don't let anyone tell you that you're not good enough or that you can't do it.
The only person who can hold you back is yourself, so start believing in yourself and your dreams will become a reality. , and you will be on your way to creating the life you want.
Stay positive
No matter what life throws your way, it is important to stay positive. When you are positive, good things happen. You are more likely to accomplish your goals and be happier. Positivity can also help you build relationships and make friends. It is a good attitude to have in any situation.
Be persistent
Most people are content with the life they have, which is often not what they want. But by learning how to create the life you want, you can achieve anything you desire. The first step is recognising that you have the power to create your own destiny.
Once you recognise this, begin creating your dream life by taking action and setting goals. Be persistent and never give up on your dreams – they will eventually come true.
BENEFITS OF MATSTERY OF YOUR OWN DESTINY
Anyone who has ever worked hard to achieve something has likely recognized the benefits of mastering one's own destiny. This mindset gives individuals a strong sense of control, allows them to set their own goals, and allows them to focus on what is important in life.
There are countless reasons why mastering one's own destiny is beneficial, but here are some key reasons:
Individuals with a mastery mindset tend to be more confident and self-reliant. Many people are taught that they need to rely on others in order to succeed.
However, those who have mastered their own destiny tend to develop a strong sense of independence and confidence in themselves.
This means that they are not afraid to try new things, taking on new challenges, and working hard to achieve their goals. Individuals with a mastery mindset tend to be more self-aware.
CONCLUSION
To sum up, it is up to you to design the life you choose. You are in charge of your own fate. You possess the ability to improve your life. All you need to succeed is the will to do it. What are you still holding out for? Start bringing your aspirations to life right now!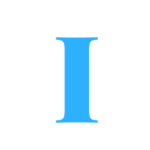 A blog which focuses on business, Networth, Technology, Entrepreneurship, Self Improvement, Celebrities, Top Lists, Travelling, Health, and lifestyle. A source that provides you with each and every top piece of information about the world. We cover various different topics.