Facts About The Life and Career of Morgan Freeman
Hollywood legend Morgan Freeman is renowned for his distinctive voice, potent acting performances, and humanitarian efforts. Freeman has established himself as one of the most reputable and talented performers in the business with a career spanning five decades.
He has acted in a variety of movies, including comedies, dramas, thrillers, and action pictures. Aside from the Oscar, Golden Globe, and Screen Actors Guild Prizes, he has won numerous honors and awards for his work.
From his modest beginnings through his rise to prominence and beyond, we will examine Morgan Freeman's life and career. In order to give a complete portrait of one of Hollywood's most adored people, we will also look at his voiceover work, charities, and personal life.
Early Life and Career
1937 saw the birth of Morgan Freeman in Memphis, Tennessee. Being the son of a teacher and a barber, he was nurtured in a middle-class household. He had a lifelong interest for acting and started his quest to becoming one in high school, where he took part in theatre club and school productions.
Freeman joined the US Air Force after finishing high school and served as a mechanic for four years. He came to Los Angeles to pursue an acting career after completing his military. His early years in Hollywood, meanwhile, were rife with challenges and setbacks. He struggled to find employment and had to take on odd occupations to make ends meet.
Freeman's acting career took off in the 1970s after he made appearances in a number of theater shows. He made his screen debut in Who Says I Can't Ride a Rainbow in 1971. But it was his part in the 1987 movie Street Smart that earned him notoriety and praise from critics. His portrayal of a pimp in the movie earned him an Academy Award nomination, which was a turning point in his career.
Freeman's career flourished after Street Smart, landing him parts in important movies like Glory (1989), The Shawshank Redemption (1994), Million Dollar Baby (2004), and Batman Begins (2005).
He is also known for his adaptability and capacity to play a variety of roles, from sage teachers to threatening villains. He has become regarded as one of Hollywood's most talented and renowned performers because to the countless honors and accolades his performances have garnered.
Rise to Fame
Following his breakthrough performance in Street Smart, Morgan Freeman's career took off, and he swiftly made a name for himself as one of Hollywood's most admired and successful performers.
Freeman portrayed one of his most famous characters in the 1994 movie The Shawshank Redemption. The movie, which is based on Stephen King's novella, tells the tale of two inmates in a maximum security prison and their friendship.
Freeman portrayed Red, a likable and knowledgeable character who serves as a mentor to the other prisoners. The movie was a box office and critical hit, and it is today considered as a classic. For this role, Freeman received his first nomination for an Academy Award for Best Actor.
For his portrayal of Eddie "Scrap-Iron" Dupris in the movie Million Dollar Baby, Freeman earned an Academy Award for Best Supporting Actor in 2004. Freeman as the young female boxer's instructor and trainer in Clint Eastwood's movie about her.
In the years that followed, Freeman's spectacular career continued with parts in movies including The Bucket List (2007), in which he co-starred with Jack Nicholson, and Batman Begins (2005), in which he played Lucius Fox.
Additionally, he gave the narration for documentaries including Through the Wormhole and March of the Penguins (2005). (2006). (2010).
Freeman has won an Academy Award, a Golden Globe, and a Screen Actors Guild Award for his roles in these and other movies. He is now considered to be a true Hollywood legend as well as one of the most talented and versatile performers in the business thanks to his versatility, range, and capacity to play a variety of characters.
Voiceover Work
Morgan Freeman is well-known for his distinctive voice, which has become one of his trademarks, in addition to his acting career. He has provided his voice for documentaries, commercials, and video games.
The narrator in the 2005 documentary March of the Penguins was one of Freeman's most notable voiceover roles. The film, which follows the lives of emperor penguins in Antarctica, was a critical and commercial success, and Freeman's narration received widespread acclaim for its gravitas and emotional resonance. In 2017, he also provided the voiceover for March of the Penguins 2: The Next Step.
Freeman has also provided narration for a number of other documentaries, including Through the Wormhole, a science series that investigates various topics related to space and the universe, and The Story of God, a National Geographic series that investigates various religions and beliefs about God.
Freeman has also voiced commercials for Visa, Mercedes-Benz, and Mountain Dew. He also provided the voice for Lucius Fox in the video game Batman: Arkham City.
Freeman's distinct voice and commanding presence have earned him a reputation as one of the most recognizable and iconic voices in the entertainment industry.
Philanthropy and Activism
Morgan Freeman is well-known for his philanthropy and activism in addition to his acting and voiceover work. Throughout his career, he has been involved in a variety of causes and organizations, and has used his platform to raise awareness and support for issues that he is passionate about.
One of the causes in which Freeman has been particularly active is civil rights. He has long been a supporter of the National Civil Rights Museum in Memphis, Tennessee, which is located on the site of the Lorraine Motel, where Martin Luther King Jr. was assassinated. Freeman has served on the museum's board of directors and has made financial contributions to support its mission.
Freeman has also participated in several campaigns in support of Nelson Mandela and the people of South Africa. He supported the 46664 campaign, which aimed to raise awareness and funds for the fight against HIV/AIDS in South Africa. He also narrated the documentary film Mandela: Son of Africa, Father of a Nation.
In addition to his philanthropic work, Freeman has been involved in a number of environmental causes and organizations. He has served on the board of directors of Conservation International, which works to protect the earth's biodiversity, and he has been involved in campaigns to promote clean energy and reduce carbon emissions.
Freeman has also been recognized for his philanthropy and activism, receiving numerous awards and honors, including the prestigious Jefferson Award for Public Service and the Golden Globe for Best Supporting Actor for Million Dollar Baby. He is an excellent example of how celebrities can use their platform and influence to benefit society.
Personal Life
Morgan Freeman has a notable personal life in addition to his successful acting, voiceover work, and philanthropy. He has four children from two marriages.
In 1967, Freeman married Jeanette Adair Bradshaw for the first time. Before divorcing in 1979, the couple had one child, Alfonso Freeman. In 1984, Freeman married Myrna Colley-Lee for the second time. Before divorcing in 2010, the couple had two children, Deena and Morgana Freeman.
Since the mid-1990s, Freeman has been in a relationship with his business partner, Lori McCreary. The couple has been together for over two decades and has collaborated on several projects, including Revelations Entertainment, a film production company.
In his personal life, Freeman has had his share of controversies and legal issues. He was involved in a car accident in 2008 that injured both him and a passenger. He was charged with driving under the influence, but the charges were later dropped. He was also the target of a sexual harassment lawsuit filed by a former female employee. The allegations were denied by Freeman, and the case was later settled out of court.
Despite these controversies, Freeman has managed to maintain a positive public image and remains one of Hollywood's most respected and beloved figures. His personal life has been a mix of success, challenges, and controversies, but this has not dampened his spirit, and he remains an inspiration to many.
Conclusion
Finally, Morgan Freeman is a Hollywood icon known for his distinct voice, strong acting performances, and philanthropy. His career has spanned five decades, and he has established himself as one of the film industry's most respected and accomplished actors.
He has appeared in a wide range of films, including dramas, thrillers, comedies, and action films, and has received numerous awards and accolades for his work, including an Academy Award, a Golden Globe, and a Screen Actors Guild Award.
Aside from acting, Freeman is well-known for his voiceover work, which has included documentaries, commercials, and video games. He has also been active in philanthropy and activism, advocating for causes such as civil rights, environmental protection, and HIV/AIDS awareness.
With two marriages and four children, as well as controversies and legal issues, Freeman's personal life has been noteworthy as well. Despite these challenges, Freeman has managed to maintain a positive public image and remains one of Hollywood's most respected and beloved figures.
In a nutshell, Morgan Freeman is a true Hollywood legend and a Renaissance man whose talent, dedication, and contributions have left an indelible mark on the entertainment industry and society.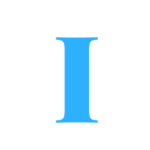 A blog which focuses on business, Networth, Technology, Entrepreneurship, Self Improvement, Celebrities, Top Lists, Travelling, Health, and lifestyle. A source that provides you with each and every top piece of information about the world. We cover various different topics.