Must-Have Gear for the Ultimate Utah Horseback Riding Adventure
Are you ready to experience the majestic Utah wilderness in all its glory? Horseback riding is one of the best ways to explore and appreciate this stunning landscape and get a unique perspective on our beloved state.
Whether you're looking for a casual ride through the gorgeous canyons and deserts or an exciting journey into rugged terrain, horseback riding in Utah will take your adventures to the next level!
From saddles and safety equipment to clothing designed specifically for horseback riding, this blog post has everything you need to know about must-have equestrian gear for the ultimate adventure in Utah!
Invest in a quality, comfortable saddle that fits your horse perfectly.
Equestrian lovers know that there is nothing quite like a good ride on a well-trained horse. But the key to making the experience truly enjoyable for both you and your equine companion is a quality, comfortable saddle that fits like a glove.
After all, riding in an ill-fitting saddle can lead to discomfort, pinching, or even injury for your horse, which can make them feel nervous or hesitant to ride.
Investing in a saddle that suits your horse's unique needs and body shape can not only prevent discomfort or injury but also improve their overall performance and confidence.
Wear the proper riding attire—boots, breeches, and a helmet—to protect you from potential falls.
Riding horses can be an exhilarating experience, but it's important to prioritize your safety. One essential aspect of this is wearing the proper riding attire.
Boots with a defined heel provide sturdy footing in the stirrups, while breeches or jodhpurs allow for a full range of motion and prevent any discomfort or chafing.
Most importantly, a helmet should always be worn to protect your head from potential falls or collisions. Taking the time to outfit yourself in the right gear not only promotes safety but can also enhance your overall performance and enjoyment while riding.
Pack lots of water for both you and your horses in water-resistant containers.
When it comes to horseback riding, having enough water is absolutely essential. Not only do you need to stay hydrated, but your equine friend needs plenty of water too.
That's why it's important to pack lots of water for both you and your horse in water-resistant containers. Whether you're going for a short ride or a longer adventure, it's crucial to be prepared for any situation.
By packing enough water in sturdy containers that won't leak or break, you can ensure that you and your horse will stay hydrated and happy throughout your journey.
Bring snacks for yourself and carrots or apples for your horse to keep energy levels up.
While it may be easy to overlook snack breaks while out on a ride, they can make all the difference in keeping both you and your horse energized.
Make sure to bring snacks for yourself that are both tasty and nutritious, such as trail mix or granola bars, so you don't hit a mid-ride slump. For your equine companion, pack some fresh carrots or apples that they can munch on while taking a break.
Not only are these snacks healthy, but they also serve as a great way to bond with your horse and show them some extra care and attention.
Make sure you have a first-aid kit in case of any injuries or medical emergencies.
Accidents can happen anywhere, and often when we least expect them. That's why it's important to always be prepared for any medical emergencies or injuries by having a first-aid kit nearby.
Whether you're out hiking in the wilderness or cooking in your kitchen, having a well-stocked first-aid kit can make all the difference in treating minor scrapes and bruises or even more serious injuries.
You never know when someone may need immediate medical attention, and having a first-aid kit can help provide quick and effective treatment until professional medical help arrives.
Bring a map with you so that you know where to go if you get lost or need help navigating the trails.
Going on a hiking adventure can be a thrilling experience, but it is important to always be prepared. One way to ensure your safety and keep your mind at ease is to bring a map with you. A map can give you a sense of direction, help you navigate the trails, and guide you to your destination.
You never know when you may veer off course or come across an unexpected roadblock. With a map at your disposal, you can easily find your way back on track or seek assistance if necessary. Don't let the fear of getting lost or stranded deter you from enjoying the great outdoors; bring a map and explore with confidence!
Experienced or beginner, horseback riding in Utah is an amazing and unique experience.
Hopefully, this post provided some helpful advice on what to do to ensure your ride goes as smoothly as possible. Have fun exploring, stay hydrated in the dry heat, and don't forget to bring a first-aid kit! Lastly, always remember to ride responsibly with respect for your horse and for nature. Happy riding!
Advantages of Flying Private for Music Tours
Flying private for a music tour benefits individual stars and entire bands looking to get their gear and personnel from one show to the next.
Music tours often have busy schedules, and private aviation helps tours keep up with their itinerary while allowing on-stage performers to relax between shows. It also helps tours minimize wait times and avoid delays while in transit.
Flexibility
Your music tour might involve places that don't get many direct flights. In fact, there might be none at all. On top of that, even if there are connections, you risk flight changes on tight deadlines, missing flights, and long layovers.
When you factor in all your equipment and tour personnel, there are many moving parts, and any bump in the schedule might risk delayed or canceled shows.
Flying Private lets you set your own departure times so you can arrive in plenty of time to show up. You can also hit cities or markets where you might have fans but not a major airport, as there are more private airports nationwide than commercial ones. You'll even be able to pack up and fly out during the night if you have two shows on back-to-back nights.
Flying private also entails far fewer regulations that you have to put up with. Security measures are still in place, but you won't have to go through check-in lines or TSA screening.
You can usually show up at the plane and board quickly. You'll also have a lot more freedom with the luggage you bring along. Musical instruments and stage equipment don't move well through commercial airports, but you can load up a private jet with everything and be on your way.
Freedom and Privacy
When you enjoy a private jet membership, you can enjoy privacy and freedom. Commercial passenger jets can be crowded and full of strangers. When you just want to relax before or after a show, hang out with fellow performers, or even work on your music, you might get hit up for selfies and autographs.
Even just conversations with people you don't know can drain you when you need to be resting, no matter how much they love your music, and even worse is possibly having to spend hours with someone who doesn't like your music.
Private jets mean it's just you and your entourage. You can have space to spread out and relax or focus on music. Everyone can do their own thing without being bothered, and you can even cater to the food and beverage choices aboard. You'll also have control over your entertainment options.
Privacy alone can be very relaxing when you already spend so much time in the public eye. That privacy means you can unwind and not have to keep up the act or image that might be crucial to your branding.
Security
Security is always a concern on a music tour. Unruly or overly dedicated fans might try to find you outside of the show, which can add a very unstable element to your tour schedule.
By using private airports on your own schedule, people who buy your music or go to your shows won't see you in a public airport, nor will they know when and where you're flying in and out.
This isn't just about preventing awkward moments or uncomfortable situations or keeping the tour on schedule. You might have some form of liability or responsibility to those in your entourage, and private flying means you're far more likely to keep them physically safe most of the time.
You'll also make sure your instruments, gear, and equipment are in safer circumstances. They'll be less likely to get damaged, lost, or stolen. You can keep them in visual sight on the plane.
Flying private means avoiding the inflexibility and unpredictability your music tour doesn't need. By removing so many variables, you'll get to fly free of stress and in a fashion that caters to your tour's needs.
From having room for your equipment and choosing your own itinerary to enjoy privacy and security, your music tour goes much more smoothly with private aviation.
6 Historical Castles for Sale in Europe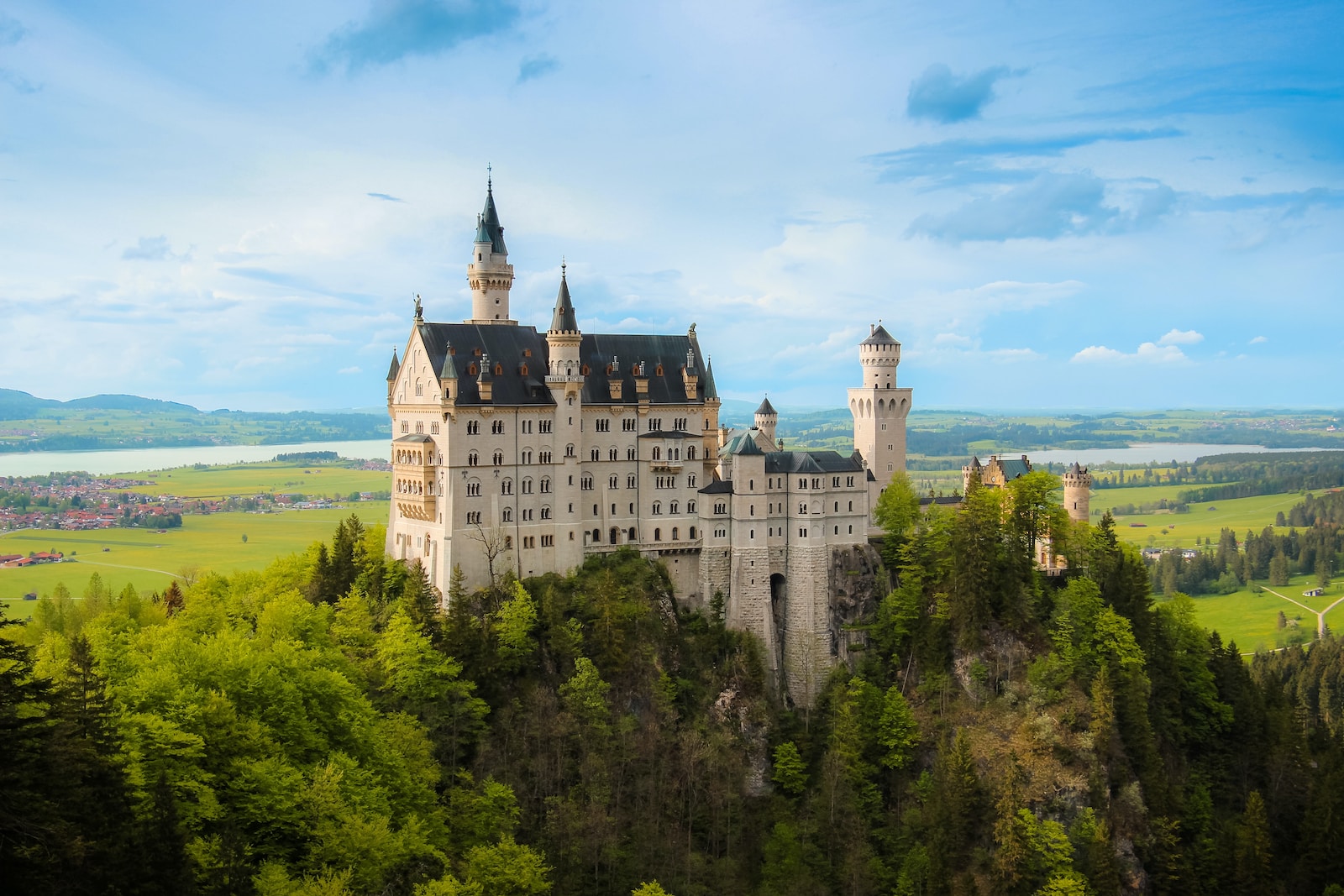 There interesting facts about 6 Historical Castles for Sale in Europe.
Fancy a chunk more area? Why not buy such a historical castles, ranging from simply over $1 million to almost $12 million.
Here are 6 Historical Castles for Sale in Europe:
Carbisdale Castle, Highlands, Scotland
Hellifield Peel Castle, Yorkshire, England
Shonnard Terrace, Yonkers, New York
Glin Castle, Co. Limerick, Ireland
Chateau de Castille, Provence, France
Inniscorrig Castle, County Dublin, Ireland
1. Carbisdale Castle, Highlands, Scotland
While this is the cheapest citadel on the listing, at just over $1 million, there's a slight catch: the new owner of the 40-bedroom carbies Dale Castle, In the Scottish Highlands, will have to foot the invoice for renovations and some a good deal needed upkeep—and might also need to lease an exorcist. This is due to the fact the fort has a resident ghost, called Betty, who are said to roam the halls wearing white.
Cost: $1.2 Million
2. Hellifield Peel Castle, Yorkshire, England
This castle, which dates returned to the 1300s, laid in ruins for 50 years till the Shaw family bought it in 2004 and brought it again to existence. The recovery became countrywide information inside the UK. While it becomes featured on "grand designs," a famous domestic maintenance television program. Some 6 million visitors watched because the fort turned into reconstructed as a family domestic with grand reception rooms and bedrooms, modern-day services and sweeping views over the tranquil North Yorkshire geographical region.
Cost:  $2.2 Million
3. Shonnard Terrace, Yonkers, New York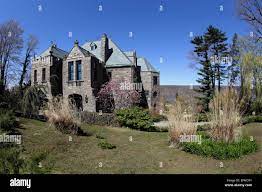 Built in the 1880s, this opulent completely renovated 20-room fort has become quite the celebrity seeing that its proprietor began renting it out for movies, TV programs, and fashion shoots. It has appeared in the Julia Roberts movie "Mona Lisa Smile," Martin Scorsese's HBO drama "Boardwalk Empire" and the CW collection "gossip woman." It also starred in the music video for beyoncé's track "Irreplaceable."
Cost: $3.95  Million
4. Glin Castle, Co. Limerick, Ireland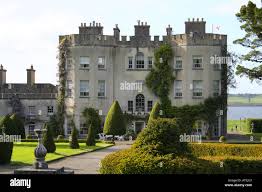 This fort, which sits on 380 acres overlooking the Shannon Estuary, has belonged to the same family for 700 years. now, the 18-bedroom fort in County Limerick is up on the market for the first time. This represents a rare possibility, the listing agent informed mansion global, as Irish castles do no longer come onto the market very frequently, in particular now not at this stage of nice.
Cost: $7.2 Million
5. Chateau de Castille, Provence, France
Situated in the province within the South of France, this château dates to the thirteenth century, but possibly the maximum exciting element to happen in the 20th century. While British art historian and collector Douglas Cooper purchased the castle in 1950, Pablo Picasso has become a common tourist and left his mark in the form of 5 frescoes that have been sandblasted into the partitions. Those had been labeled, collectively with different elements of the castle, as "ancient monuments" by using the French authorities.
Cost: $9.66 Million
https://youtube.com/playlist?list=PL–oL_33WA4CDSE7j1h78_Fd6qFhcOVYm
6. Inniscorrig Castle, County Dublin, Ireland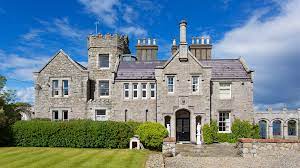 Perched on top of a cliff 10 miles away from the Dublin, this castellated mansion has outstanding sea views, which stretch from Dun Laoghaire over the Bay to Howth peninsula, taking in the rocky seashore and Dalkey Island and the Muglins. What's extra, it additionally has its own personal working harbor, considered one of handiest two in private palms in Dublin.
Cost: $11.6 Million
Conclusion:
In this article you know about the most beautiful castle for sale in Europe. You also know about the structure of these beautiful castle and also cost. These castle are located in beautiful places of Europe. Like some of these beautiful castles situated near sea side which enhance its beauty.
New App that Reveals 'Wifi Passwords' of Airports around the world
It is very interesting to note about new apps that reveal Wi-Fi passwords of airports around the world. There's nothing more disturbing than looking ahead to your flight at an airport living room only to find out that the public WiFi is password protected. But, one guy is on a journey to change that.
Tour blogger and computer security engineer Anil Polat is on a project to make traveling smarter and easier with the aid of developing a map that well-known shows wifi passwords of dozens of airports around the world.
New App that Reveals 'Wifi Passwords' of Airports around the world
Called WiFox, the app capabilities an always-up-to-date list of wifi connections at different airports in different countries with their usernames and passwords.
Polat who additionally writes for foXnoMad wishes to tour to every country there is on the globe and desires to make touring simpler for others with the aid of sharing suggestions and hints that he learns from his experience.
7 best Ways To Protect Against Hackers
https://youtube.com/shorts/hBxjDSMZkIo?feature=share
The bloggers keep his map updated and provides new information regularly that he receives as feedback from other travelers.
Tourists can download the WiFox app for a one-time price of $1.99 to be had for each Android and iOS users.
Conclusion:
Now there is no problem when you don't access to Wi-Fi you can easily reveal Wi-Fi password of airports by using Wifox app.
Wifox is very interesting app which reveal password of any airport. It is very simple to use.