"What's the Only Thing Standing Between You and Your Goal?"
In life, there are often things standing in our way of reaching our goals. We may have doubts about our abilities, or we may be facing obstacles that we don't know how to overcome. But what's the only thing standing between you and your goal? Believe in yourself! If you have a goal that's important to you, go after it with everything you have. Don't let anything stand in your way- not even yourself.
INTRODUCTION
What's the only thing standing between you and your goal?
In order to achieve your goals, you need to be persistent and push through the challenges that come your way. However, there is one thing that can stand in your way- fear. Fear can prevent you from taking action and reaching your goals. It can cause you to doubt yourself and make irrational decisions.
The good news is that you can overcome fear by recognizing it for what it is and taking action anyway. Don't let fear hold you back from achieving your goals- just keep moving forward! Have you ever been afraid of something? What was it and how did you overcome that fear?
For more information on how to overcome fear, read my article "How to Overcome Fear".
Obstacles: What are some common obstacles that prevent people from reaching their goals?
There are many common obstacles that prevent people from reaching their goals. One of the most common is a lack of motivation. People may get overwhelmed and give up, or they may simply not know where to start. Fear is another obstacle that can prevent people from achieving their goals. This can manifest as a fear of failure or a fear of success. Procrastination is also a common obstacle, as is self-doubt.
External factors such as family obligations or financial constraints can also get in the way. These are some of the common fears that people have when they want to change their lives. However, these fears can be addressed with a little courage and determination.
Overcoming Obstacles: How can you overcome the obstacles in your way?
One of the biggest obstacles we face in life is our own self-doubt. We can be our own worst enemy, constantly telling ourselves that we're not good enough or that we can't do something. This can keep us from trying new things or reaching for our goals. The first step in overcoming this obstacle is to recognize it and to challenge the negative thoughts.
Next, we need to develop a positive attitude and believe in ourselves. We can do this by focusing on our strengths and remembering past successes. Finally, we need to take action and put our plans into motion. This may not be easy, but with hard work and determination, anything is possible.
Tips for Achieving Goals: What are some tips to help you achieve your goals?
One way to achieve your goals is to make a plan and stick to it. You need to have a specific goal in mind, and then break that goal down into smaller steps that you can take to achieve it. Write out your plan, and make sure to include a timeline for each step. This will help you stay on track and avoid getting overwhelmed.
Another important tip is to make sure your goals are realistic. If your goals are too lofty, you're likely to become discouraged and give up. Make sure your goals challenge you but are still achievable.
Lastly, don't forget to acknowledge and celebrate each small victory! After achieving a goal, pause to reflect on how you achieved it and what you learned from the experience. This can help keep you motivated as you keep working toward your ultimate goal.
CONCLUSION
Finally, it's critical to keep in mind that obstacles are constantly in the path of your objectives. But you can overcome any difficulty and do everything you set your mind to if you have patience and a good outlook. So don't allow anything stand in your way of accomplishing your goals; instead, keep going and never give up.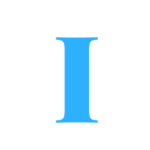 A blog which focuses on business, Networth, Technology, Entrepreneurship, Self Improvement, Celebrities, Top Lists, Travelling, Health, and lifestyle. A source that provides you with each and every top piece of information about the world. We cover various different topics.