7 Side Effects of Eating Fast Food
We discuss about 7 side effects of eating fast food in this article.
The trend of the fast food is becoming very popular and increasing day by day, the reason is that people feel it more flavorful and delicious and many people easily afford it.
Fast food is the term given to food that may be prepared and served very quickly. These foods can also be defined as any meals that contribute a very little amount of nutrient, however, it contains a greater amount of fats and calories. If we continue the intake of fast food increases the risk of many diseases.
Common fast food includes salted snack ingredients, gum, fried fast meals, carbonated liquids, sweet and sweet desserts.
Here are 7 Side Effects of Eating Fast Food on our health and some of the important factors are listed below:
1. Fast Food Increases weight: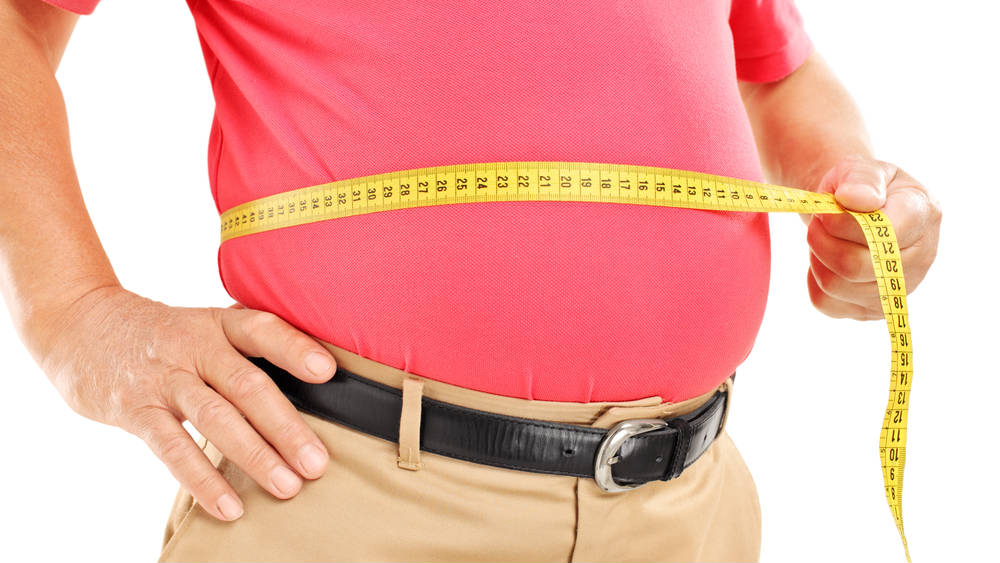 One the most common side effect of fast food is that it increases the weight and leads us to obesity which is a package of disease. Our body requires calories based on age, burden, and sex of physical activities on your body. Fast food contains a high amount of calories and fats which increases weight. Due to obesity diseases like high blood pressure, cardiovascular problems and many other issues are developed.
2. Affect your skin: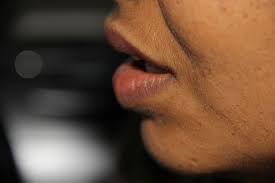 Fast food has a bad effect on your skin. The main reason for pimples, acne, blackheads and much more are caused by eating too much fast food. Fast food contains a high amount of fat content make your skin oily leads to dullness, blemishes and other skin issues. If you want a good and healthy skin you should not eat fast food or eat less.
3. Digestion Problems:
The digestive system is very important part of our body and has an important influence on our health. The fast food seems is very delicious and tasty but it severely affects our digestive system. The fast food is cooked in oil contain a greater amount of energy but has a low quantity of fibre and it causes many serious problems for the digestive system. Eating great amount of fast food causes cancer in the bowel and colorectal cancer. So we should eat less fast food and increase the quantity of water to our lives to maintain our digestive system.
4. Fast Food Increases Risk of Diabetes: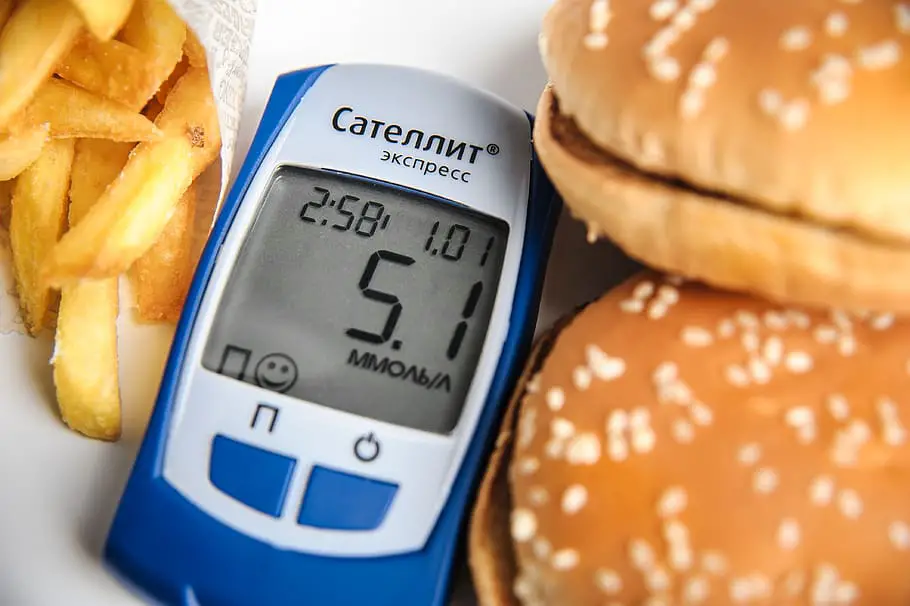 Fast food has another disadvantage that it increases the risk of diabetes. Diabetes type 2 is caused by overweight and lack of exercise. Fast food leads us to obesity which is one of the important reason for diabetes type 2. Insulin inside the body regulate the blood sugar level but fast food causes the insulin to resistance due to which risk of diabetes type 2 heart diseases and lipid disorder. You should eat a healthy meal and reduce the intake of fast food.
5. Fast food Affect Joints and bones:
Fast food affects your joints and bones and makes them weak. Fast food consists of high protein and if this protein increases continuously without elimination process makes you sluggish and fatigue. Feeling tired all the time is also caused by eating too much fast food. They also create other problems of joints and bones. Without health, you cannot achieve your goals so make your health better for you and your success.
6. Fast Food Effect Cardiovascular Health:
Fast food severely affects your cardiovascular health and activities. The reason is that it has no fiber and contain a greater amount of calories and fats. Fast food is mostly fried in oil for many times which affect your heart and your blood vessels. The fast food act like a poison which slowly affect your health leads to heart and other diseases. You should eat less fast food to make your body healthy and fit.
7. Fast Food Increases Stress and Anxiety:
Fast food increases stress and anxiety which dangerously affect your health.
Fast food leads you to addiction and whenever you feel hungry your body carves for fast food instead of fruits and other healthy products. Those people who are addicted to fast food feel more stress than those who eat less. It contains lots of fats and calories severely affect your health.
https://www.youtube.com/live/j9g4kw_KLuA?feature=share
Is eating fast food once a week good for health?
Basically fast food is not healthy diet for you because it contain many calories, fats which cause of many diseases.
Eating a fast food once in week is not most harmful to you but it also a side effects like obesity, increase of your cravings.
You should be care about following things for eating fast food:
Choose those food which contains less calories like nuggets, grilled sandwiches.
Don't eat it before your sleeping time. It can take lot of time for digestion.
Take a cup of green tea after eating it.
Eat slowly and chew it's bites for many times.
Conclusion:
It is true fast food is not good for health. It is addiction of today's generation. It contain lots of calories which leads to heart attack, obesity, acne on your skin. You should take care of your health and take only healthy diets which gives you energy.
Sanitary Pads: A Revolution in Menstrual Health and Hygiene
Menstruation is a natural and significant part of a woman's life, yet taboos and misinformation have long surrounded it. However, there has been a remarkable revolution in menstrual health and hygiene, and one of the most significant contributions to this revolution has been the development and widespread use of cotton pads for periods.
These innovative products have transformed how women manage their periods, providing comfort, protection, and improved overall well-being.
This blog explores the evolution and benefits of sanitary pads, highlighting how they have revolutionised menstrual health and hygiene.
Understanding the Evolution:
Historically, women have used various materials to absorb menstrual flow, including cloth, rags, and natural fibres. However, these options were often uncomfortable, unsanitary, and posed a risk of infection.
The introduction of disposable pads marked a significant turning point in menstrual health.
Disposable pads emerged later in the 19th century and have since undergone significant improvements. They are typically made of multiple layers, including an absorbent core, a leak-proof backing, and a soft top layer for comfort. Using disposable pads has made menstruation management more convenient, hygienic, and discreet.
Advantages of Using Disposable Cotton Pads:
Absorbency and Leak Protection: One of the primary advantages is their exceptional absorbency. The absorbent core quickly captures menstrual flow, preventing leakage and providing a sense of security. Modern pads are designed to accommodate different flow levels, offering various options to meet individual needs.
Comfort and Softness: Sanitary pads have evolved to prioritise comfort. The top layer is often made from soft materials that feel gentle against the skin, reducing irritation and promoting a comfortable experience. Additionally, the shape and structure of the pads have been optimised for a better fit, allowing for freedom of movement and minimising discomfort during physical activities.
Odour Control and Freshness: A common concern associated with menstruation is odour. This feminine product addresses this issue through innovative designs and materials. Many pads incorporate odour-neutralising agents and provide enhanced airflow, preventing the build-up of unwanted odours and ensuring a fresh feeling throughout the day.
Health and Hygiene: The product has significantly improved health and hygiene. By offering a clean and convenient solution for managing periods, they reduce the risk of infections like bacterial vaginosis and urinary tract infections. Moreover, sanitary pads promote better menstrual hygiene, helping women maintain their well-being and confidence.
The Impact on Women's Lives:
The introduction of pads has profoundly impacted women's lives, empowering them to overcome the challenges associated with menstruation. The following section will explore the positive changes brought about by this revolution:
Increased Accessibility: Disposable sanitary pads are now widely available, making them accessible to women across various socio-economic backgrounds. This accessibility ensures that women no longer resort to unhygienic alternatives or face difficulties managing their periods.
Education and Awareness: Using pads have raised awareness about period hygiene. As more women access reliable menstrual products, educational initiatives have emerged to provide information on proper usage, disposal, and maintaining menstrual hygiene. This knowledge empowers women to make consistent decisions about their health and well-being.
Breaking Taboos and Stigmas: These pads have played a significant role in breaking the taboos and stigmas surrounding menstruation. Women reclaim their bodily autonomy by openly discussing and normalising periods and challenging societal norms perpetuating shame and silence.
Empowerment and Confidence: The comfort, protection, and reliability of pads have boosted women's confidence and sense of empowerment. With access to effective menstrual products, women can confidently participate in daily activities, including school, work, sports, and social engagements, without fear of leaks or discomfort.
Conclusion:
The use of cotton pads for periods has transformed women's lives worldwide. These innovative products have provided comfort and protection and empowered women to embrace their bodies and take control of their feminine health. As the awareness and accessibility of sanitary pads continue to grow, you can anticipate even more incredible advancements in menstrual health, further breaking down barriers and fostering a more inclusive and supportive society.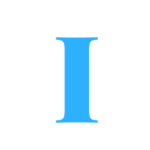 A blog which focuses on business, Networth, Technology, Entrepreneurship, Self Improvement, Celebrities, Top Lists, Travelling, Health, and lifestyle. A source that provides you with each and every top piece of information about the world. We cover various different topics.
7 Health Benefits of Eating Dry Fruits
Dried Fruits are the fruits that have had most of the water content removed through drying methods. Most common types are raisins, figs, dates, prunes, and apricots. I will tell you about 7 Health Benefits of Eating Dry Fruits. Dried fruits suggest some benefits over fresh fruits.
Dried fruits should be eaten in order to maintain your weight as they contain notably extra calories per serving than the fresh fruits. These contain essential minerals, vitamins, phytonutrients, antioxidants and fibre, which are beneficial for your health. However, dried fruits have lost a small percentage of vitamins during the dehydration process, as compared to fresh fruits and, it's best to use standard serving sizes, as a 1/4 cup of dried fruit and 1 cup of fresh fruit.
These fruits can be preserved for a longer period. They can be a handy snack, particularly on long trips, where refrigeration is not available, it would provide them with needed proteins and fat. Dehydration of fresh fruits finally, causes some of the vital nutrients to become more concentrated. Dry fruits also provide stamina before exercise, thereby are usually suggested by fitness experts, as help in increasing metabolic rates.
Here are the 7 Health Benefits of Eating Dry Fruits:
1. Nutrient Density: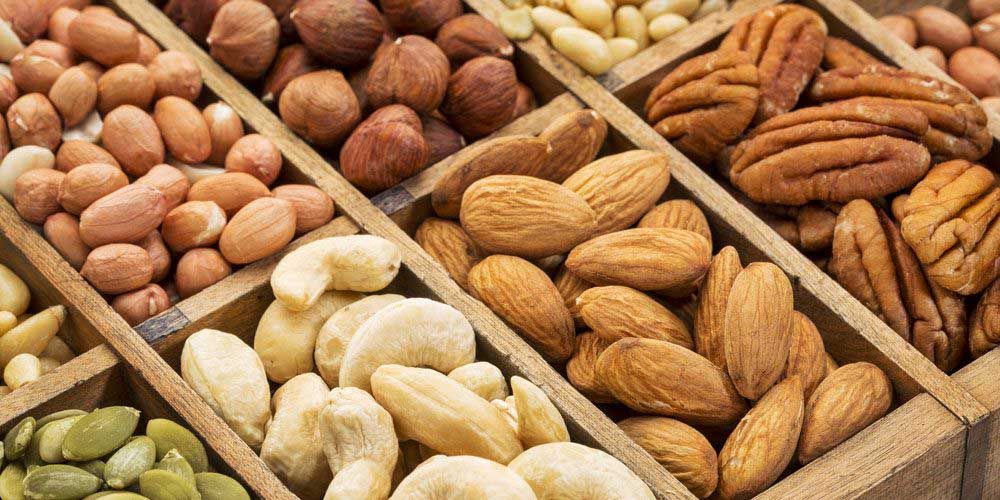 Dried Fruits are healthy, nutrient-dense foods.  According to The Academy of Nutrition and Dietetics, a nutrient-dense food has an excessive quantity of vitamins, minerals and other health-promoting compounds with comparatively few calories.
2. High Fiber:
Dried fruit basically contains a plenty of fibre. By weight, dry fruit is highly rich in fibre up to 3.5 times of fresh fruit. Thus, one serving can supply a vast percentage of the daily intake of many vitamins and minerals, such as folate. Fiber helps in keeping your digestive system running smoothly and in well-ordered.
3. Antioxidants:

Dried fruits are high in phenolic antioxidants, which have several health benefits. Polyphenol antioxidants are related to health benefits like in improving blood flow, better digestive health, reduced oxidative damage and decrease the risk of many harmful diseases.
4. Fat and Calories:

Dried fruits contain very less amount of fat. They also have significant calories per serving, making them a healthy natural source of energy for athletes. They are the amazing supplement for people, who healthfully seeking to gain weight.
5. Iron Rich:
Dry fruits are very rich in iron. Iron is a very important mineral for our body. It is a part of blood cells in the body. The most important purpose of iron is to carry oxygen from the lungs to the muscles and other organs of the body.
6. Potassium Rich:
Dry fruits contain a very high amount potassium. Potassium is an essential nutrient which is used to control and maintain the fluid and electrolyte balance inside the body. The current daily value for potassium is 3.5 gm.
7. Good for Skin:
Dry fruits are very helpful to maintain and make your skin healthier. They are packed with various amount of vitamins, essential fats and nutrients to keep skin healthy and fit. They also have much skin benefits and they are the core ingredient of beauty products.
Why we include dry fruits in our daily lives?
Dried fruit is a healthy diet which contain many nutrients, fiber and it is also a source antioxidants which is responsible for improving blood flow, boost your digestive system and also prevent you from Many diseases.
How much dry fruits you can take your diet in a day?
Consuming too much dry fruits has worse effect on your weight it may be a cause of weight gain so it is very necessary to know about the quantity of dry fruits you should take in a day healthcare professional suggest that everyone should take 2 table spoon.
Because it contain sugar which they can easily help to weight gain.
Conclusion:
Dried fruits has contain vital minerals which is very essential for our growth it has various benefits which is described above the article.
Dried fruits are also beneficial to the skin since they include vitamins, vital fats, and nutrients which helps to maintain our skin healthy and fit.
5 Healthy Habits You Can Start Now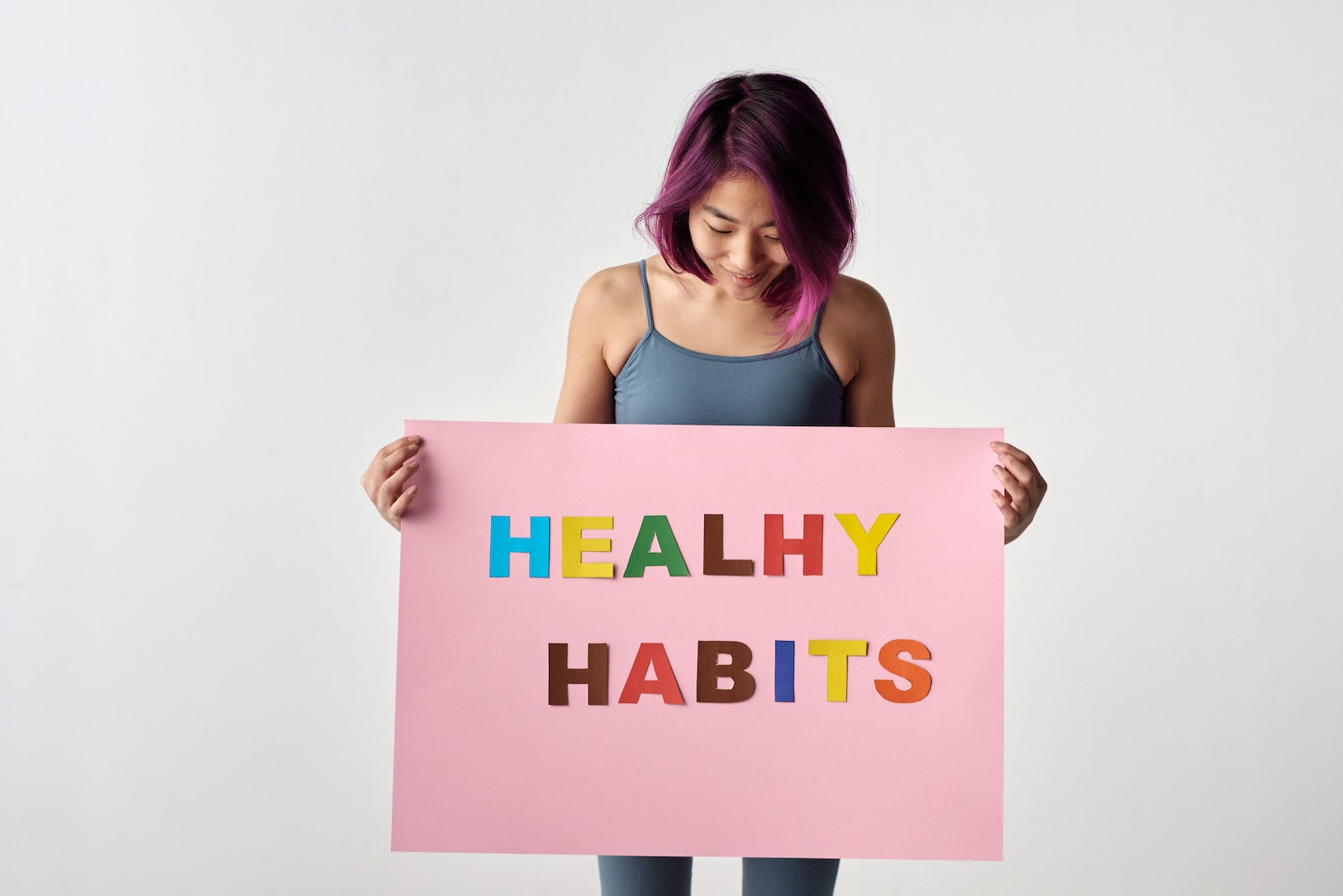 Following are 5 Healthy Habits You Can Start Now
Good habits are too easy to acquire. Once it becomes the part of your life, you will find it difficult. They're broken up into categories like exercise and physical well-being, healthy eating and drinking tips, all the mental and spiritual healthy habits, all the ways to bring more love and joy into your life.
Today I'm sharing 5 Healthy Habits You Can Start Now to make your life happy, healthy and successful: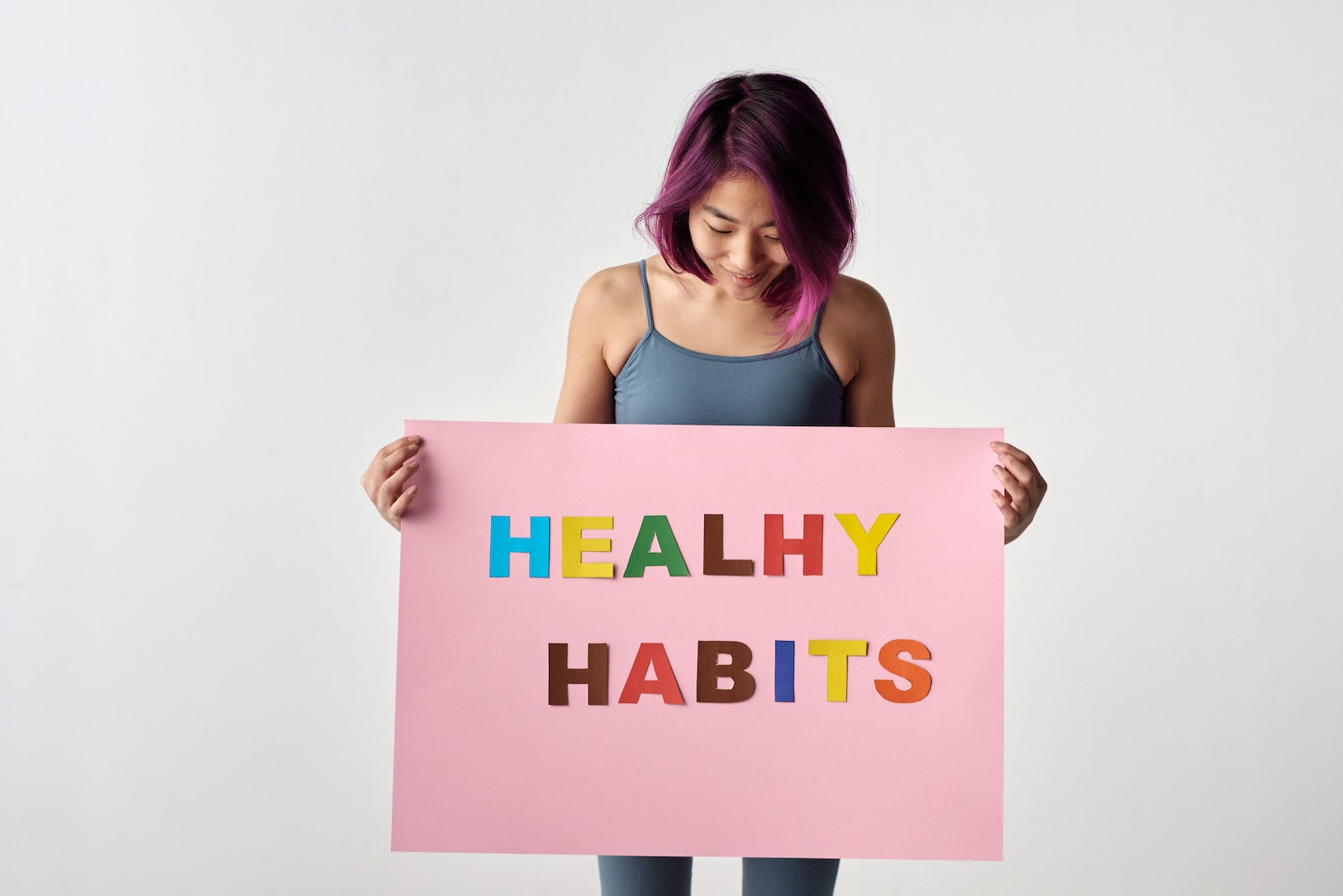 1. Exercise In the Morning:
Exercising in the morning gives you more energy throughout the day. Moderate or potent exercise is important for calorie burn and heart health. Incorporate exercise on purpose into your daily routine. Excercise, before eating breakfast, makes you feel more empowered at work, improves your mood, reduces workplace stress,  stokes your metabolism, and possibly burns more fats. Take the stairs instead of the elevator.
2. Eat a Healthy Breakfast:
Breakfast is the most important meal of the day. A healthy breakfast should provide calories in the range of 20-35%. Breakfast foods are good sources of important nutrients such as iron, calcium, and B vitamins as well as protein and fiber. It can reduce high blood pressure, obesity, heart diseases and diabetes. The research found that making breakfast as part of your daily routine may improve your learning, memory, reasoning, and creativity.
3. Always take a good sleep: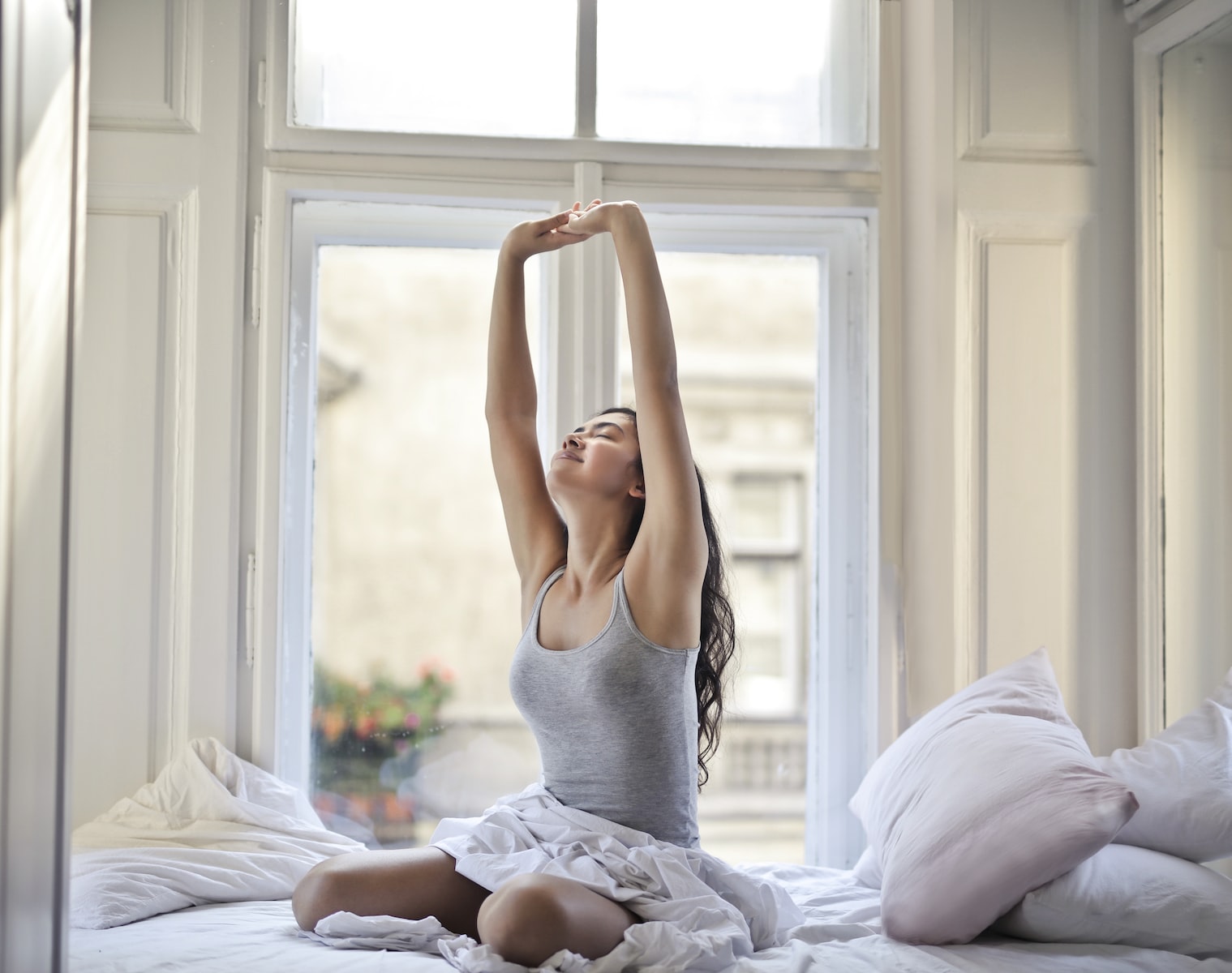 Sleep loss causes you to eat more. It also causes you to reach for high-carb as well as high-fat fare. Studies found that sleeping fewer than 6 hours per night is associated with a 30% higher chance of obesity. Improve your sleeping habits by going to bed daily. Making a relaxing, calming bedtime ritual such as listening to music, sipping hot herbal tea, meditating, or reading. Avoid afternoon napping and lower your thermostat — research has found that the ideal room temperature for sleeping is 60-67 degrees Fahrenheit.
https://www.intellectualsinsider.com/7-health-benefits-eating-dry-fruits/
4. Relieve your Stress: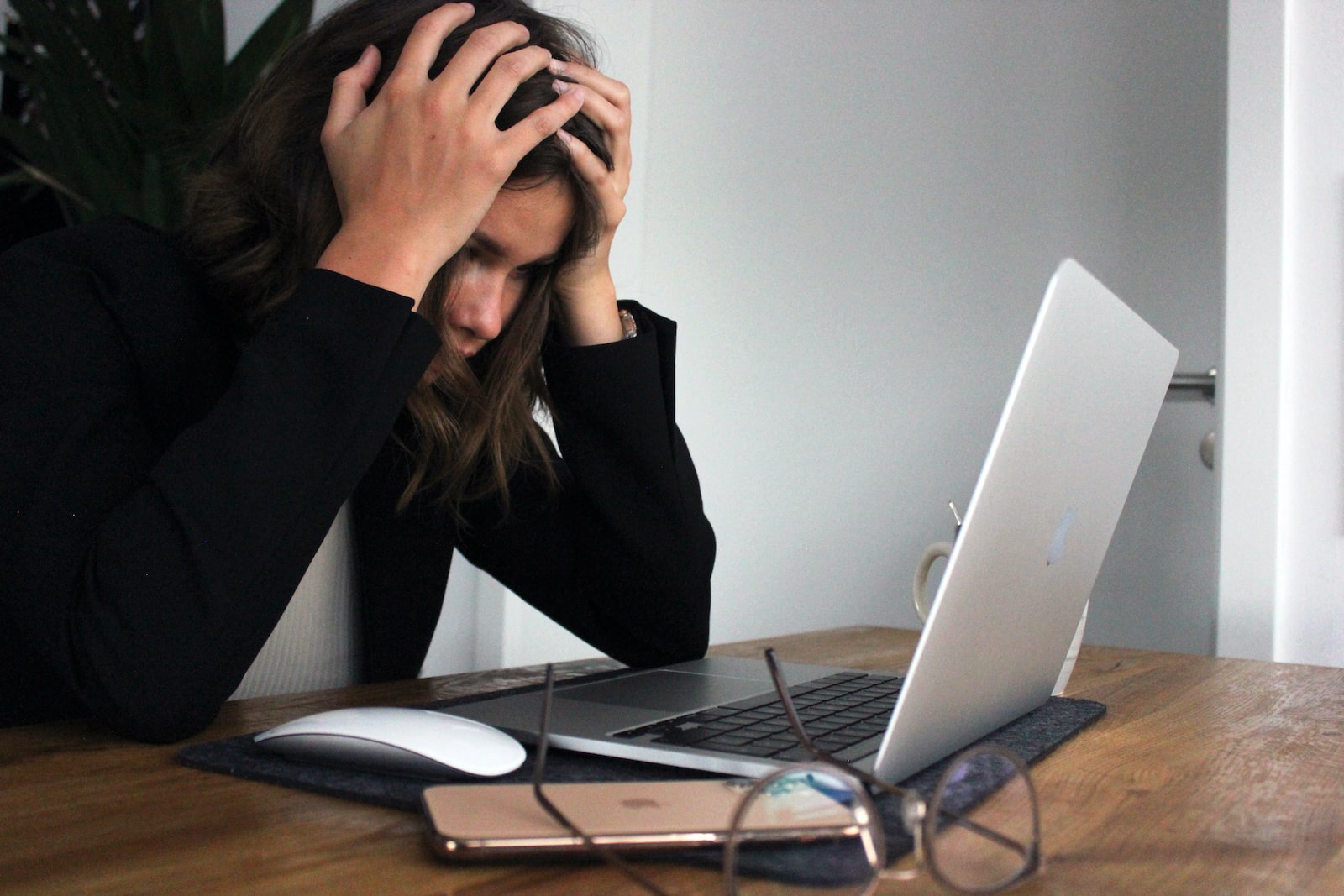 When you get stressed, the brain faces both the chemical and physical changes that affect its functioning, causes physiological effects. When you left with unmanaged over time, the chronic stress can lead to serious problems, such as stomach ulcers, stroke, asthma, and heart diseases. Relieving stress can improve your mood, promote longevity, boost your immune function, and allow to be more productive. Meditation, calling a friend, deep-breathing exercises, going for a jog, taking a warm bath, listening to music, and dancing are some stress-relieving techniques.
5. Eat more Fruits & Vegetables: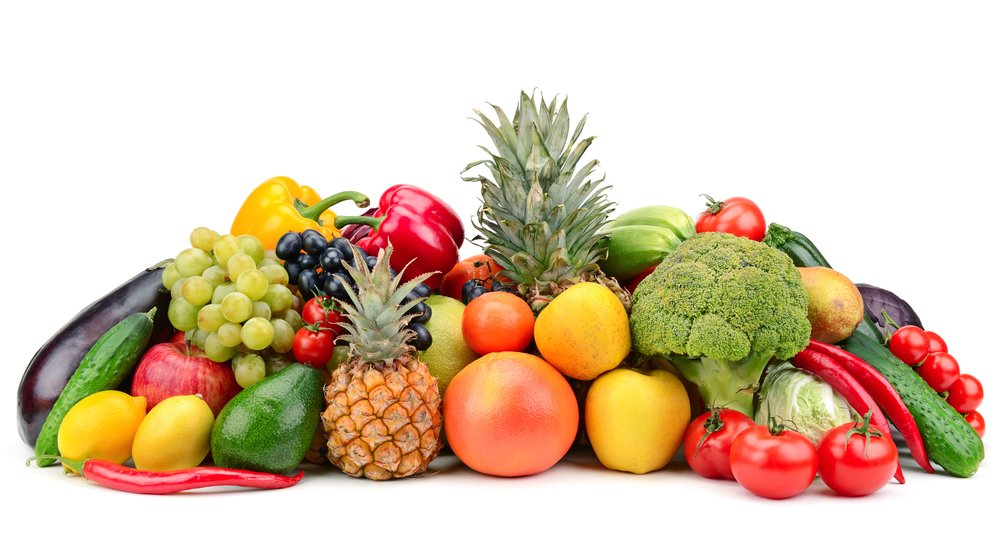 About 90% of Americans do not consume enough fruits and vegetables, despite the fact, the studies show how incredibly they are beneficial to your health. Making it part of your plan by adding them into dishes you enjoy already — toss some extra peppers, olives, onions, or mushrooms on that frozen pizza. Grate carrots, zucchini, or sweet potatoes and saute them along with your lean ground beef. Start by trying to add servings of fruits or vegetables each day and slowly increase the amount until you reach that recommended nine servings of produce per day.
How habits affect health?
Of course habits affects on our both mental and physical health habits can have positive and negative effects on our health
Here are some ways which shows you how habits affect health:
Habits can effect directly on your physical health if you have a habit of morning walk, yoga and physical
exercise then it have many positive impact on your health such as it improve your cardiovascular health, it makes your muscles strong and it also make you physically fit. But on the other hand when you have habits like poor diet , no physical activities it has bad impact on your health which is the reason of many diseases.
Habits can also have effects on your mental health you have a habit of do creative things, engaging yourselves in socializing then it has a positive effect on your mental health. Instead of this if you have a habit being stressed, depressed then it has obviously bad impact on your mental health
Conclusion:
It is very important to note the significance of habits in our lives because it effect on our cognitive and physical health. So, you should have to develop good habits and enhance your health.