"Inspiring Quotes About Being Your Own Boss"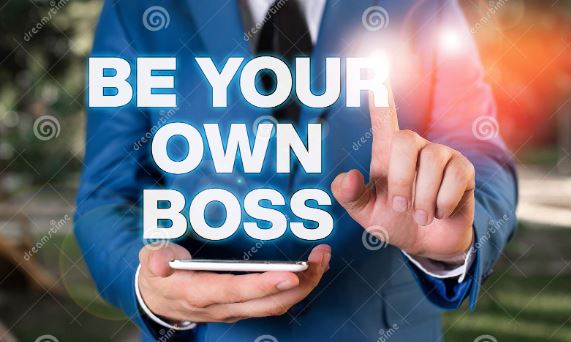 INTRODUCTION
What does it mean to be your own boss?
Being your own boss means having the freedom and flexibility to make your own decisions. You can set your own hours, work from home, and take on as much or as little work as you want. It also means you are responsible for your own success or failure.
If you don't work hard, don't market yourself well, or make poor decisions, you won't make money and you will likely lose clients. Being your own boss is a great way to take control of your career and your life, but it requires a lot of hard work and dedication.
If you want to take control of your career and make money, start building a business that will allow you to do so. It's not easy, but if you are dedicated and hardworking, it can be very rewarding.
Embrace your passions and follow your aspirations.
Follow your dreams, as you've undoubtedly heard a million times before. What does that signify, though? It often refers to living your life anyway you choose, regardless of what others may think. Even if pursuing your hobbies and aspirations might be difficult, it's worthwhile.
Consider your favorite manager. They probably care deeply about what they do. Although they may have begun as a menial intern or assistant, they had a strong desire to excel. When they discovered something they adored, they gave it their all. They are the boss now.
So how does one go about becoming such a boss? The first step is to discover your passion. What do you enjoy doing? What brings you joy? Start pursuing it as soon as you realize that.
Don't allow other people dictate your life; take charge of it.
When you believe that you are continually under someone else's control, it might be irritating. Perhaps your boyfriend or your employer at work constantly micromanages you and tells you what to do. It may be quite upsetting and discouraging.
You should keep in mind that you are in charge of your own life, though. What you do and do not do is entirely up to you. If someone isn't making decisions that align with what you want for yourself, you don't have to listen to them.
It will surely be challenging at times to speak out for yourself, but it's crucial to try. You could discover that when you begin to establish yourself more, those around you begin to appreciate you more.
Confidence in oneself Believe in your skills.
It's crucial to have confidence in your talents and yourself if you want to succeed. When your manager doesn't seem to value your job, it might be difficult, but don't quit up. Prove them incorrect ultimately by continuing to move ahead.
Keep in mind that you are responsible for determining your own fate. Don't allow anyone get in your way, then. You'll achieve much if you have trust in your own ability and self-belief.
Be tenacious: Be persistent despite setbacks.
Success requires resilience and the ability to keep going after failures. According to a recent research of over 2,000 managers, individuals who can overcome setbacks and keep moving forward are more likely to be promoted than their competitors.
How then can you strengthen your resilience? Make a plan first. Knowing what to do to bounce back from a setback makes it simpler to resist giving up. Keep your outlook up, second. Everyone makes errors, so you will too.
But don't let them define you; instead, emphasize your advantages. Always keep in mind that mistakes may always be learned from. Finally, keep trying. Remember your initial motivation whenever you feel like giving up.
Accept change and be receptive to new possibilities.
There are two sorts of individuals in the world when it comes to change: those who welcome it and those who reject it. People who oppose change typically do so out of a fear of the unknown.
They are afraid of what could occur if they leave go of their known and comfortable surroundings. But even though they fear us, fresh possibilities are necessary for us to learn and grow as people.
Even though change can be challenging, it can also be quite rewarding. We may explore new avenues and learn new things about ourselves thanks to it. And when we accept change, we improve our ability to adapt and be resilient, two traits that are crucial for success in the rapidly altering environment of today.
The benefits of being your own boss
In today's world, it is more important than ever to be your own boss. There are many benefits of being your own boss, including:
1) You can set your own hours. This is a great perk if you want to have more flexibility in your day-to-day life.
2) You can work from home. This is a great option for people who want the flexibility of working from home, but don't want to completely give up the social interaction of an office environment.
3) You can choose your own projects. This is a great option for people who are creative and want to be in control of their projects from start to finish.
4) You can make more money. When you're your own boss, you have the ability to set your own rates and charge what you're worth.