Optimizing Bose Equalizer Settings for best Audio Output
With the help of the powerful Bose equalizer, users can precisely adjust the audio system's sound output to suit their personal tastes. The Bose equalizer provides a wide range of options for achieving the best sound quality with the ability to adjust the balance of bass, mids, and treble, as well as a number of preset settings.
But it can be confusing to know where to begin with all the settings and options available. In this manual, we'll look at the different parts of the Bose equalizer and offer advice on how to set it up to produce the best audio quality.
This manual will help you make the most of your Bose system whether you're a music enthusiast or just trying to improve your overall listening experience.
Understanding the Bose Equalizer
Equalizers are a feature that allow users to adjust the proportions of bass, mids, and treble in their audio system. Bose equalizers are one such feature. These are the three frequency ranges that are collectively referred to as the sound spectrum; additionally, each frequency range is accountable for producing a distinct kind of sound.
The treble range is responsible for high-frequency sounds such as cymbals and horns, while the bass range is responsible for low-frequency sounds such as drums and bass guitar. The mid-range is responsible for sounds that fall somewhere in the middle, such as vocals and guitars.
The Bose equalizer features a number of different preset settings that can be adjusted to accommodate a wide variety of listening environments and styles of music. For instance, there might be a preset setting for classical music that puts more emphasis on the mid-range and the treble, whereas a preset setting for rock music might put more emphasis on the bass and the mid-range.
These factory settings can be altered to the user's liking, giving them a variety of options to choose from in order to achieve the best possible sound quality. In addition, users are able to make adjustments to the volume level, the balance, and the tone of their audio system when using the Bose equalizer.
The volume control modifies the level of loudness of the audio as a whole, the balance control modifies the proportional levels of the left and right speakers, and the tone control modifies the level of brightness or warmth in the sound.
Understanding the various components of the Bose equalizer, such as the preset settings, the frequency ranges, and the volume, balance, and tone controls, will allow you to achieve the highest possible sound quality, as well as fine-tune the sound output of your audio system to your specific preferences, thereby maximizing the system's potential to produce sound.
Optimizing Bose Equalizer Settings
Optimizing Bose equalizer settings maximizes audio output. Here are some suggestions for customizing the settings to your tastes and listening environment:
Start by trying out the presets to hear how they sound. Use the parameters you like and dislike as a starting point for additional modifications.
Mids, treble, and bass: The bass, mids, and treble settings adjust the frequency balance. If the bass is excessively loud, lower it and boost the mids and treble. If the mids and treble are too low, boost them.
Adjust settings to your listening environment: Your listening environment's acoustics might affect sound quality. In a big room, boost the bass level to fill it, while in a small room, reduce it to prevent overwhelming it.
Adjust volume, balance, and tone to improve your listening experience. The volume control adjusts audio loudness, the balance control adjusts left-right speaker levels, and the tone control adjusts audio brightness or warmth.
Set the music type: Equalizer settings vary by genre. Classical music emphasizes mids and treble, whereas rock emphasizes bass. Try various settings for different songs to discover your ideal balance.
Experimentation optimizes Bose equalizer settings. Finding the right settings for your tastes and listening environment may take time, but the outcome will be worth it.
Enhancing the Sound Experience
Changing the Bose equalization settings may improve the audio experience, but there are other variables to consider as well. In order to improve the quality of the sound, please consider the following:
Put your speakers where you want the best sound. The best sound quality is achieved when the speakers are evenly spaced and slightly tilted toward the listener. Putting speakers in a corner or up against a wall might lead to distortion and echo.
A room's acoustics have a significant effect on the quality of the sound produced there. Flooring materials like tile and hardwood may amplify and reverberate sound, while carpet and curtains can dampen or muffle the sound. The acoustics of a space may be improved by placing rugs, drapes, and wall hangings on the walls.
Subwoofers and soundbars are examples of supplementary audio equipment that may significantly improve the listening experience. The bass can be given more body and richness with the help of a subwoofer, while the soundstage and quality of the audio as a whole can be enhanced with the help of a soundbar.
High-quality cables, power conditioners, and audio splitters are just a few examples of the audio accessories that may enhance the listening experience. Power conditioners enhance the power quality, audio splitters let you connect several devices, and high-quality cables minimize signal loss and interference.
If you want the best sound quality from your Bose system, you should clean and service it regularly. Cleaning the speakers, vacuuming out the inside, and double-checking all of the connections are all part of this process.
Considering these details may significantly improve the listening experience. To get the most out of your Bose system, it's important to remember that the equalization settings are only one part of the puzzle.
Troubleshooting Common Sound Issues
Improving the audio experience often requires being able to identify and fix common problems. Some typical audio problems, and how to fix them, are detailed below.
Overdriving the speakers, improper equalization settings, or faulty cable connections are just a few of the many potential sources of distortion in your audio. Distortion may be fixed by turning down the level, fiddling with the equalization settings, and double-checking all cable connections.
When dealing with echo, it is possible to modify the acoustics of the space by moving the speakers, adding soundproofing materials, or using a room equalization.
A lackluster soundstage may render musical compositions dull and lifeless. You may enhance the soundscape by moving the speakers or adding a soundbar and a subwoofer.
Problems with ConnectivityDistant devices, interference, and old software may all contribute to connectivity problems including shaky Bluetooth connections and dropped signals. If your device isn't connecting to your stereo, try resetting the system, updating the firmware, or just moving it closer to the speakers.
Problems with the software or hardware may potentially degrade the audio output. First, see if there are any available software upgrades; if that doesn't help, get in touch with the manufacturer for assistance, or try resetting the machine.
An interesting fact about Bose equalizer is that it can be controlled through a mobile app, which allows users to adjust settings and customize their listening experience directly from their smartphone or tablet. This feature allows for even more convenience and flexibility when fine-tuning the sound output of your audio system.
The key to solving any audio problem is to approach it methodically, trying out several fixes until you discover the one that works. Don't be afraid to contact the manufacturer or other specialists in the industry for further information and assistance if the issue persists.
Conclusion
To sum up, the Bose equalizer is a very effective tool that lets customers adjust the audio output of their system to their exact specifications. One may get the finest possible sound quality from a Bose equalizer by familiarizing oneself with its many controls, including the preset modes, frequency ranges, and volume, balance, and tone knobs.
Users may also significantly improve their listening experiences by paying attention to details like speaker placement, room acoustics, supplementary hardware and accessories, and routine maintenance. It is possible to improve sound quality by fixing typical problems including distortion, echo, poor soundstage, connection difficulties, and technical concerns.
Our guide provides tips and tricks for adjusting the balance of bass, mids, and treble, as well as a variety of preset settings for achieving optimal sound quality. Learn how to enhance the overall sound experience by taking into account factors such as speaker placement, room acoustics, and additional equipment and accessories. Troubleshoot common sound issues and achieve the perfect sound with our expert guide.
The trick is to play about with the controls, establish an ideal listening environment, and outfit your system with the proper hardware and accessories. Keep in mind that finding the sound you want is an ongoing process that may be completed with time, patience, and experimentation.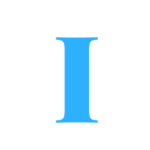 A blog which focuses on business, Networth, Technology, Entrepreneurship, Self Improvement, Celebrities, Top Lists, Travelling, Health, and lifestyle. A source that provides you with each and every top piece of information about the world. We cover various different topics.
5 Key Traits of Successful Brand Ambassadors
Brand ambassadors have become an integral part of marketing campaigns for many companies. These individuals are responsible for representing a brand in a positive light, promoting its products or services, and increasing brand awareness. However, not all brand ambassadors are created equal. To be successful in this role, there are certain traits that one must possess. So, this article discusses the five key traits of a successful brand ambassador.
Passion for the Brand
Passion for the brand is one of the most essential traits of successful spokespersons. A spokesperson who is passionate about the product or service they are promoting will be able to effectively communicate its benefits to consumers. This passion should be genuine and not just for the sake of the job. Those who genuinely believe in the brand they are representing will be more convincing in their messaging.
Furthermore, a passionate spokesperson will be able to connect with consumers on a deeper level, building a stronger emotional connection between the consumer and the brand. This emotional connection can be a powerful tool in building brand loyalty and increasing customer retention.
Strong Communication Skills
Strong communication skills are another key trait of a successful brand spokesperson. They must communicate the brand's message effectively to various audiences, including consumers, potential customers, and industry influencers. This requires great verbal and written communication skills. The ambassadors must be able to tailor their message to different audiences and effectively convey the brand's unique value proposition.
Moreover, strong communication skills are essential for building consumer relationships and trust. A brand spokesperson who can effectively communicate the brand's values and mission will be able to build a loyal following of customers who share the same beliefs and values.
Reliability and Professionalism
Reliability and professionalism are also essential traits of a successful ambassador. They must be reliable and show up on time for events and promotions. They must also be professional in their interactions with consumers and other stakeholders. This includes dressing appropriately, using appropriate language, and being respectful of others. An ambassador who is reliable and professional will be able to build trust with consumers and represent the brand in a positive light.
Furthermore, reliability and professionalism are critical for creating a positive brand image. A consistently reliable and professional ambassador will reflect positively on the brand and reinforce the brand's reputation for quality and excellence.
Flexibility and Adaptability
Flexibility and adaptability are essential traits of a successful endorser. A spokesperson must be able to adapt to different situations and environments. They may be required to work at different events, in different locations, and with different teams. A flexible and adaptable spokesperson will be able to handle these changes with ease and remain effective in their role. This requires a willingness to learn and a positive attitude.
In addition, flexibility and adaptability are vital to staying ahead in a rapidly changing marketplace. A spokesperson who can adapt to new trends and technologies will be better equipped to help the brand stay relevant and competitive. This requires a willingness to learn and stay up-to-date with industry developments.
Social Media Savvy
In today's digital age, social media savvy is a must-have trait for a successful brand spokesperson. They must effectively use social media platforms to promote the brand, engage with consumers, and increase brand awareness. This includes creating engaging content, responding to comments and messages, and using social media analytics to track performance. A social media-savvy spokesperson will be able to reach a larger audience and amplify the brand's message.
Additionally, social media savvy is essential for staying ahead in a rapidly changing digital landscape. A spokesperson who stays current with the latest social media trends and best practices will be better equipped to help the brand adapt and succeed in a highly competitive marketplace.
In conclusion, being a successful brand ambassador requires a combination of passion, communication skills, reliability, professionalism, flexibility, adaptability, and social media savvy. These traits are essential for effectively representing a brand and promoting its products or services.
The Different Types of Lighting Fixtures You Can Find Online
Lighting fixtures play an essential role in any home or workspace. They provide illumination and add style and ambience to the space. With the advent of e-commerce, buying light fixtures online has become an increasingly popular option. If you're planning to buy light fixtures online, it's essential to understand the different types available to you. In this article, you'll explore the different types of lighting online.
Pendant Lights
Pendant lights are a favourite choice for kitchens and dining areas. They are typically hung from the ceiling and provide focused light over a specific area. Pendant lights come in various styles and designs, from modern and sleek to rustic and vintage. Some pendant lights have adjustable cords, which allow you to customise the height and position of the light.
Chandeliers
Chandeliers are timeless fixtures that can add elegance and sophistication to any room. They typically feature multiple arms with light bulbs attached and can range in size from small to large. Chandeliers come in various styles, from classic crystal to modern and industrial.
Ceiling Fans with Lights
Ceiling fans with lights are a popular choice for bedrooms and living rooms. They provide light and air circulation, making them a practical and functional choice. Ceiling fans with lights come in various styles and designs, from traditional to contemporary. Some even have remote controls, making them easy to operate from the comfort of your bed or sofa.
Flush Mount Lights
Flush mount lights are a practical and versatile light fixture that can be used in any room. They are typically installed flush to the ceiling, making them a great option for low ceilings. Flush mount lights come in various styles and designs, from simple and understated to ornate and decorative.
Wall Sconces
Wall sconces are a great option for adding ambient illumination to any room. They are typically installed on the wall and provide soft, diffused light. Wall sconces come in various styles and designs, from traditional to modern. Some even have adjustable arms, which allow you to customise the position of the light.
Track Lights
Track lights are versatile light fixtures that can highlight specific areas of a room. It typically consists of a track with adjustable light fixtures that can be directed to specific areas. They come in various styles and designs, from sleek and modern to rustic and industrial.
Recessed Lights
Recessed lights are a favourite choice for modern homes. It is typically installed in the ceiling and provides focused light without taking up space. They come in various styles and designs, from simple and understated to ornate and decorative.
Table Lamps
Table lamps are great for adding focused light to a specific area, such as a desk or bedside table. They come in various styles and designs, from classic and elegant to modern and minimalist. Table lamps can also be used as decorative accents, adding style and ambience to any room.
Floor Lamps
Floor lamps are versatile light fixtures that can be used to provide ambient light or focused light. They come in various styles and designs, from traditional to modern. Some floor lamps have adjustable arms or heads, which allow you to customise the position of the light.
Conclusion
When it comes to buying lighting online, a wide variety of options are available. From pendant lights to floor lamps, each type of light fixture has a unique style and purpose. By understanding the different fixtures available, you can choose the one that best suits your needs and preferences. Whether you're looking for functional lighting or decorative accents, there's a fixture for you.
10 Wonderful Health Benefits of Lemon
The health benefits of lemon are because of its many nourishing elements like vitamin C, vitamin B6, vitamin A, vitamin E, folate, niacin thiamin, riboflavin, pantothenic acid, copper, calcium, iron, magnesium, potassium, zinc, phosphorus, and protein. lemons help in strengthening your immune system, cleanse your stomach, and considered as a blood purifier.  I will tell you about 10 Wonderful Health Benefits of Lemon.
It is a fruit that contains flavonoids, which are composites that contain antioxidant and cancers fighting properties. It helps to prevent diabetes, throat infections, constipation, dental problems, high blood pressure, fever, indigestion internal bleeding, rheumatism, burns, obesity, respiratory disorders, cholera and many other problems, as well as improving the skin, hair, and tooth.
Here are the 10 Wonderful Health Benefits of Lemon:
1. High Vitamin C Content:
Citrus fruits like lemons are high in vitamin C, that is a primary antioxidant that helps protect cells from damaging free radicals.
Vitamin C may reduce your risk of cardiovascular disease and stroke, and lower hypertension. In a Research published in stroke confirmed that peoples with low vitamin C levels, especially obese men with high blood pressure, have a higher chance of stroke.
2. Help in Digestion: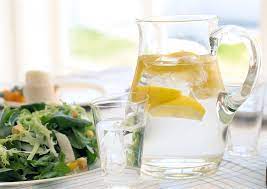 Lemon is very helpful for digestion, some people use lemon as to help to prevent constipation. Drinking hot lemon water helps your digestive system working in a more better way.
Lemon water as help in digestion allowing you to digest the food easily and help to prevent the toxin inside the body.
3. Boost your Immune System:
As we know that the lemon juice is full of vitamin C which is very helpful for our immune system. The quantity of vitamin C in our system is one of the important things to reduce the stress that's why doctors recommended using more vitamin C during the time of stress.
4. Balance the Body pH:
Lemon have an acidic taste, but become forming alkaline in the body helps to recover balance the pH of the body.
In fact, they are the alkaline forming foods and make them great for balancing a large acidic situation of the body.
5. Good for Weight Loss:
Lemons are very helpful in reducing the body weight. Doctors recommended drinking lemon water in the morning without eating anything help to reduce your weight.
Drinking lemon juice with lukewarm water and honey helps you to reduce the body weight.
6. Help against Kidney Stones:
Lemon is very supportive for preventing kidney stones because of the presence of the citric acid in the lemon. Citric acid intake if increased, it decreases the risk of getting calcium stones.
Drinking Lemon water help you to increase citric acid in the body and also help to prevent kidney stones in the body.
7. Good for Skin Health:
Lemon juice is a natural antiseptic which helps to cure the skin related problems. It can be also used to decrease the pain of sunburns. Lemon is also used as an anti-ageing remedy and can vanishes blackheads and wrinkles from the skin.
Drinking lemon water with honey provide health and glow to your skin, the juice is also used in a number of cosmetic products for skin such as soap.
8. Help in Respiration:
Lemon is very helpful in respiration and relieves respiratory issues and breathing problems. It is very good for asthma patients as it contains vitamin C helps to deal with long-term breathing disorders.
Keep your breath sweeter by drinking lemon water after eating and drink first in the morning. Lemon water helps prevent dry mouth which leads a bad breath caused by large bacteria. It also stimulates saliva.
9. Controls the Blood Pressure: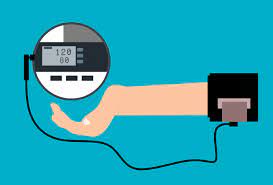 Lemon juice contains a high amount of potassium which is very helpful for those suffering from heart problems. It helps to control High blood pressure, nausea, and dizziness, the reason is that it gives a calming sensation to mind and body. Lemon is also helpful to reduce stress and anxiety.
It also helps for the treatment of malaria and heart diseases because it consists of it own antiseptic and natural medications.
10. Anti-bacterial characteristics:
Most of the studies found out that the juice of the lemonade kills the bacteria of malaria, cholera, diphtheria, typhoid and other harmful and infectious diseases.
Nutrients facts of lemon:
It is very important to note the nutrients which is in the lemon because lemon is delicious and also provides you various benefits for your health.
Normal size of lemon contain 17 calories, 5.5 carbohydrates, 0.6 g protein, 30.7 mg of vitamin C and other necessary nutrients for your health.
These values may be vary according to size of lemon. It also contain  scent which can help to  reduce stress, anxiety.
Conclusion:
Lemon contains vitamins C, B6, A, and E, as well as folate, niacin, thiamin, riboflavin, pantothenic acid, calcium, iron, magnesium, potassium, zinc, phosphorus, and protein. It is a natural antibacterial that helps with kidney stone prevention, breathing, blood pressure management, and stress and anxiety. It is also used as an anti-aging therapy, eliminating skin blackheads and wrinkles.