The Critical Importance of Auto Insurance and Why it Matters?
Auto insurance is a type of policy that provides financial protection to drivers in the event of a car accident. It is a critical aspect of owning a vehicle, as it allows for financial security and ensures drivers and passengers are adequately covered in the unfortunate case of an accident.
Additionally, relying on trustworthy and competent autoplan brokers is necessary if you want top-grade policies to protect your automobiles. These professionals have tie-ups with reputable insurance companies, ensuring you have access to the most reliable policies for your needs. Also, they can make the process smoother for first-time buyers.
Newbies can refer to the following points explaining the critical importance of auto insurance and why it matters.
Legal Requirement
Auto insurance is required by law in many regions. The minimum liability coverage varies from one place to another, but it is typically mandatory for all drivers to have some form of insurance coverage. The legal requirement is to ensure drivers are financially responsible for damage or injuries they may cause in an accident.
In addition, uninsured drivers may face legal consequences and fines if caught driving without adequate insurance.
Protection Against Financial Loss
Among the most critical aspects of auto insurance is its ability to protect drivers against financial loss. Motor vehicle accidents can result in significant financial losses, including repair costs, medical bills, and lost wages. Without proper coverage, drivers would be responsible for paying these costs out of their pockets, which could quickly become overwhelming and lead to financial ruin.
Automobile insurance provides drivers with the financial protection they need to cover these costs, ensuring they are not left with significant debt or financial hardship after an accident.
Medical Coverage for Drivers and Passengers
These policies often include medical coverage for drivers and passengers involved in an accident. It can help pay for medical bills, hospital stays, and other related expenses, regardless of who was at fault for the accident.
Medical coverage is essential because it ensures drivers and passengers receive the medical care they need after an accident without worrying about the sky-high cost.
Protection for Other Drivers and Property
This coverage protects other drivers and their property. Liability coverage is a standard part of auto insurance policies, and it covers the cost of damage or injury caused by the insured driver to other drivers.
It is essential because it ensures other drivers are not left with significant financial losses or medical bills due to an accident caused by the insured driver.
Selecting the Right Broker Matters
Choosing appropriate autoplan brokers is essential to ensuring drivers have the coverage they need. A good professional can help drivers navigate the complex world of insurance and find the right coverage for their specific needs.
For instance, you can opt for collector's vehicle insurance if your automobile holds value because of its top-grade condition or rarity. Special risk and standard coverage are other prominent options to browse.
In addition to auto insurance, many brokers also offer personal and commercial insurance and surety bonds. This means drivers can work with one broker to meet all their insurance needs, making the process simpler and more convenient.
Therefore, when choosing an auto insurance broker, it is essential to consider factors such as experience, reputation, and customer service, to ensure you are working with a trusted and reliable professional.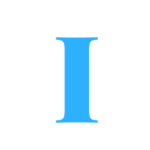 A blog which focuses on business, Networth, Technology, Entrepreneurship, Self Improvement, Celebrities, Top Lists, Travelling, Health, and lifestyle. A source that provides you with each and every top piece of information about the world. We cover various different topics.
Top 10 Most Expensive & Luxury Hotels in the World (Latest Updated List 2023)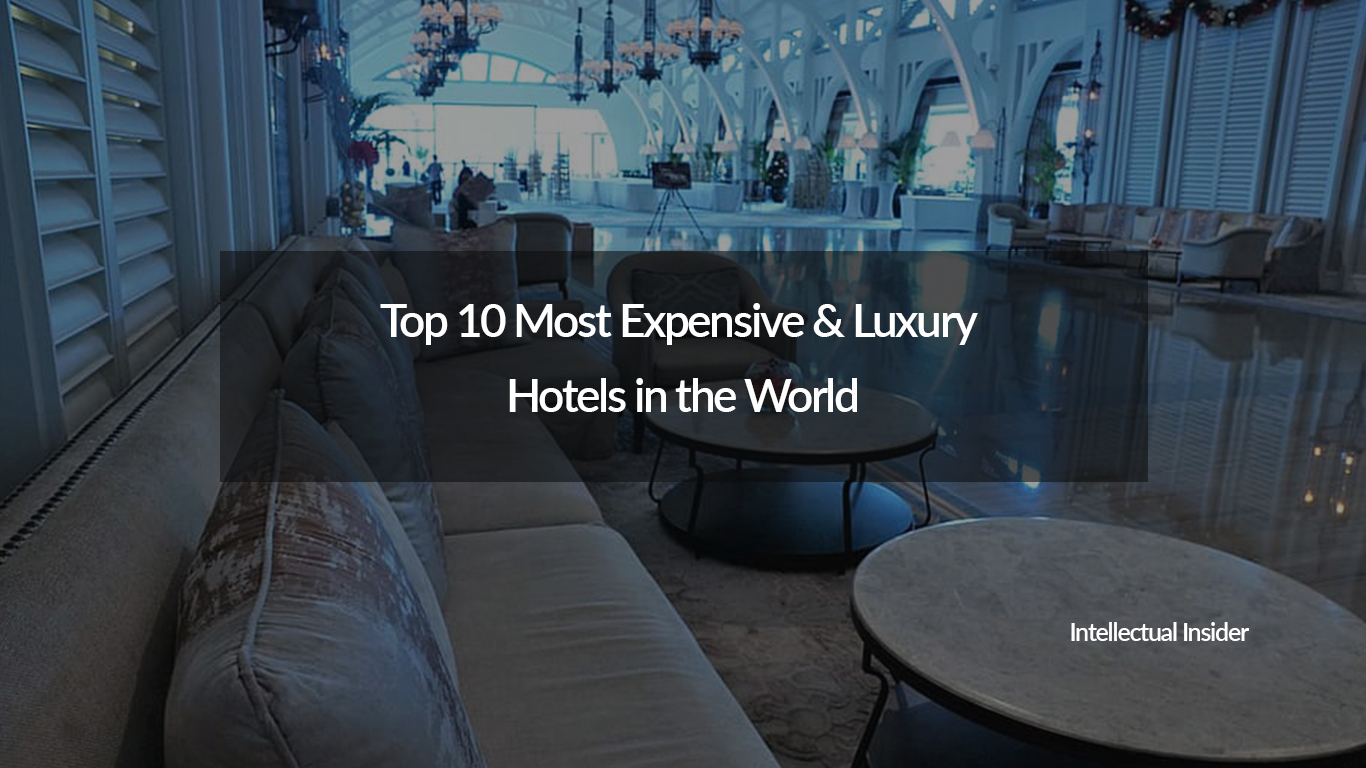 So Today We will discuss of our Top 10 List of Most Expensive & Luxury Hotels in the World
Most of the people around the world want to travel to other countries or different cites of their own country. But most of the people couldn't afford the expensive hotels to stay so they live in a hostel or their relative's place. But the People who can afford to stay in expensive hotels and they didn't know much about hotels or where to find it then they are at the right place today we will discuss The Top Most Expensive & Luxury Hotels in the world.
10. ROYAL MANSOUR, MOROCCO (2477 USD per night):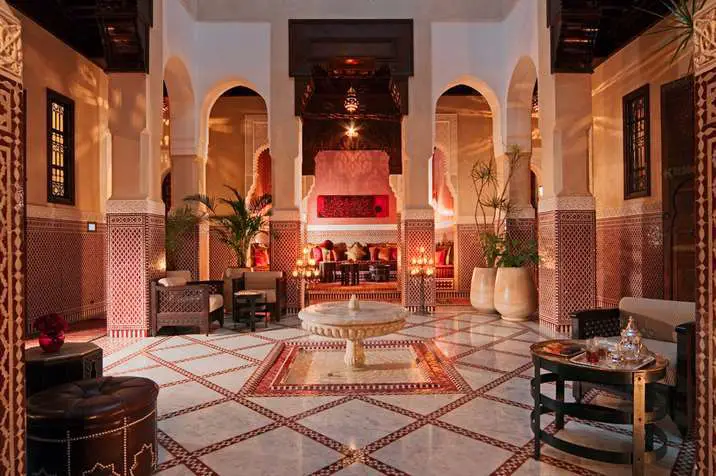 As a visitor at the Royal Mansour, you will see the most excessive presentations of complex social occasions. The staff is exceptionally satisfied with photo or video extraordinary minutes that will enable you to take them with you are sharing with others. They offer a few unique campaigns and shows all through the year. The Royal Mansour and Spa is the victor of the Conde Nast Traveler Reader's movement Awards for 2017. It is a standout among the most evaluated inns on the planet and it is the second most costly inn to remain at. They have rolled out a couple of improvements over the most recent couple of years and the spa is currently accessible at the poolside Spa Pavilion, which is situated close to your sunbed. Evening tea is additionally served. Different pleasantries for your solace and delight incorporate the Royal Mansour Bar, the Chimney Lounge, the Cigar bar and a decision of the richest and exquisite housing on the planet. It is one of the Luxury Hotels in the world so, it in the top of our list.
9. MAIA LUXURY RESORT, SEYCHELLES (2705 USD per night):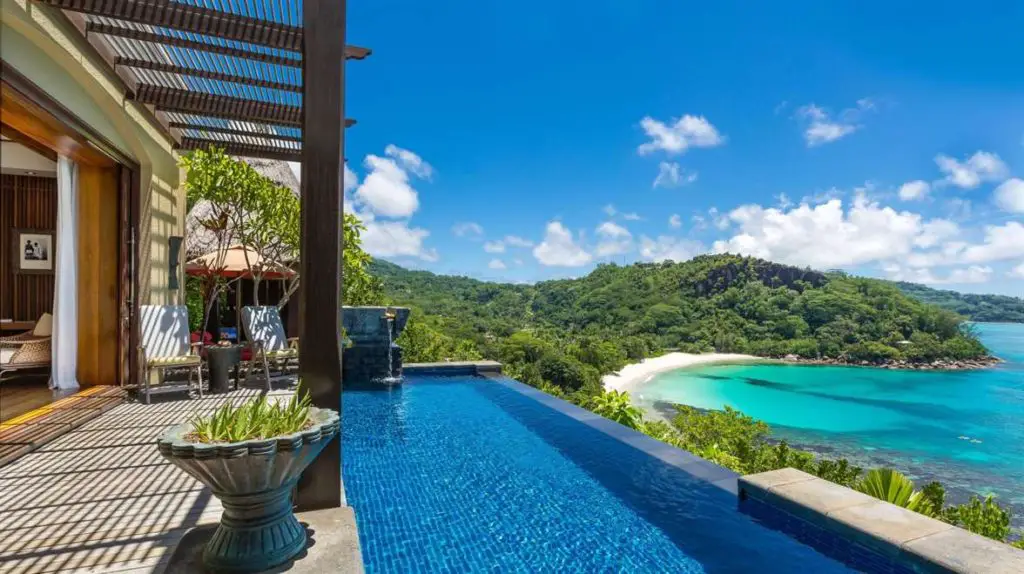 Maia Luxury Resort is the gem of the Indian sea. It sits among the purplish-blue waters in Seychelles and the lavish foliage of the environment. It sits on a private landmass that highlights clearing and widely inclusive perspectives. The resort conveys elite premium neighbourliness with extravagant spa offices, a definitive in extravagance housing, fine eating alternatives which are rich and a devoted steward to serve your requirements in a private estate. Appreciate refreshments for the duration of the day, It is one of the Luxury Hotels in the world and you can have your steward plan light dishes and suppers for you also. Appreciate of menu things including crisply got fish or grills if this is your inclinations.
8. TAJ RAMBAGH PALACE, JAIPUR, INDIA ($1050 per night):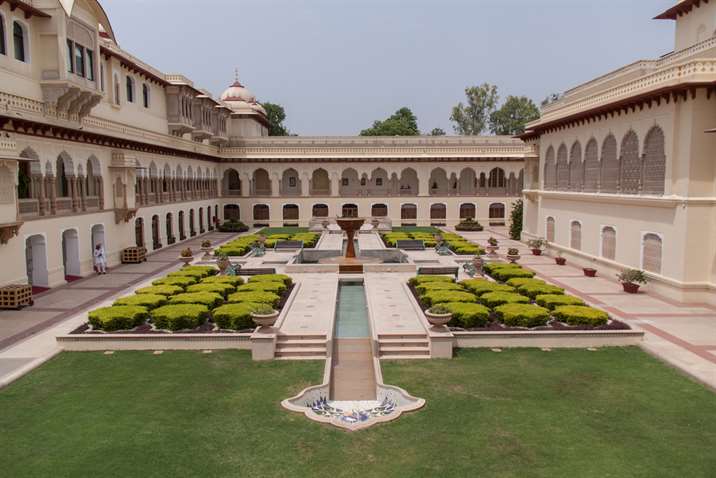 The Rambagh Palace in Jaipur, Rajasthan is the previous home of the Maharaja of Jaipur and now an inn found 5 miles (8.0 km) outside the dividers of the city of Jaipur on Bhawani Singh Road. In Taj Rambagh Hotel Luxe rooms highlight free Wi-Fi and level screen TVs, in addition to minibars, and tea and coffeemaking offices. Extravagant suites include lounge rooms, eating territories as well as marble restrooms. Room benefit is accessible every minute of every day. Feasting alternatives incorporate 2 refined eateries, 2 bars and an outside bistro. It is one of the Top 10 Luxury Hotels in the world There's additionally a rec centre and a spa, and additionally indoor and outside pools. Yoga and contemplation classes can be masterminded. Although India has some luxury hotels Taj Rambagh has its own beauty it is in our list of top 10 expensive hotels in the world.
7. HOTEL ROMAZZINO ITALY ($1850 per night):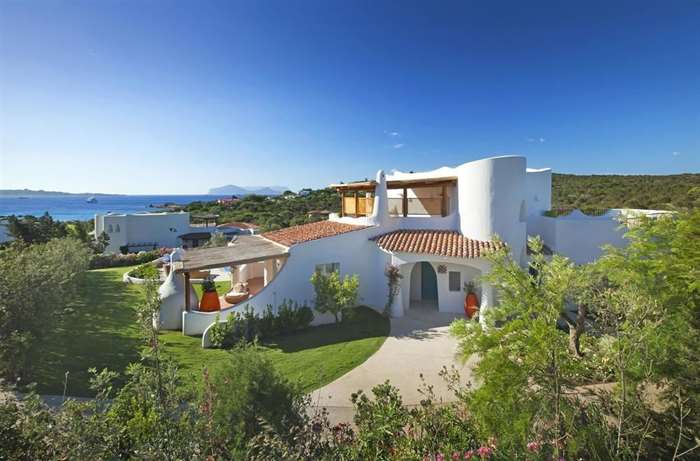 Appreciate the fragrance of Mediterranean blossom, light myrtle and a portion of the whitest shorelines on the planet. The Hotel Romazzino is situated in a separated zone of Costa Smeralda with extravagance facilities and outrageous security for all visitors. The administrations are refined and the staff is nitty-gritty in their conveyance of the specific best in lodging and civilities.  It is one of the Top 10 Luxury & Expensive Hotels in the world Appreciate private porches or galleries with a private pool. the inn is outfitted with the best high-quality furniture and adornments from inside the nearby network.
6. LIZARD ISLAND, AUSTRALIA ($1800 per night):
Lizard Island is like no other place on earth. The resort sits on a 1,013-hectare National Park and is likewise on the Great Barrier Reef. Lizard Island offers security for the people who incline toward isolation and characteristic protection. The resort has accessible just 40 rooms and manors yet there are 24 private shorelines to enable you to disappear to your own particular private shoreline for a multi-day. You'll appreciate investigating the reef, and getting a charge out of the mind-blowing nature around you. It is one of the Top 10 Luxury Hotels in the world, This should be possible while never observing someone else if that is your desire. Guided visits and nature strolls are accessible, or in the event that you incline toward, you can investigate the island all alone. Remember to visit the Essential Day Spa for an unwinding treat after your bustling day. Both private and couples' treatment room are accessible.
5. GORA KADAN KANAGAWA JAPAN ($1638 per night):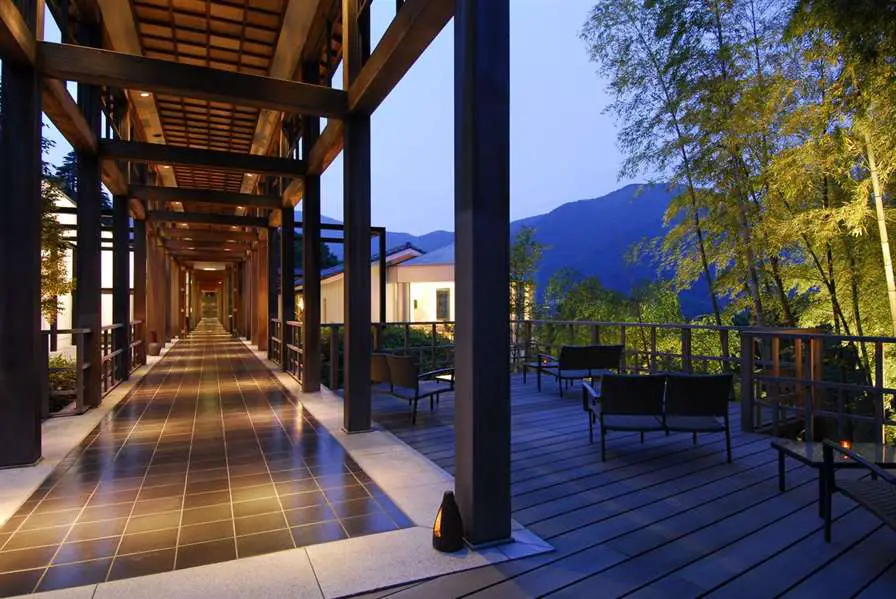 Gora Kadan is outlined in the organization of a customary Japanese Ryokan. It is set on the grounds of the previous summer estate of the Imperial family. The plan of the structures mixes perfectly with the close-by mountains with the joining of a few components of present-day outline. The housing keeps up five-star benchmarks that are intended to please even those with the most segregating of tastes. Gora Kadan draws water from two mineral-rich wells and likewise, include a hot spring with outdoor showers. It is one of the Top 10 Luxury Hotels in the world, These springs are perceived for advancing smooth and delicate skin and in addition great wellbeing. Masseuses are accessible to offer unwinding rubs after a decent hot drench.
4. EMIRATES PALACE, ADU DUBAI ($700-1100 per night):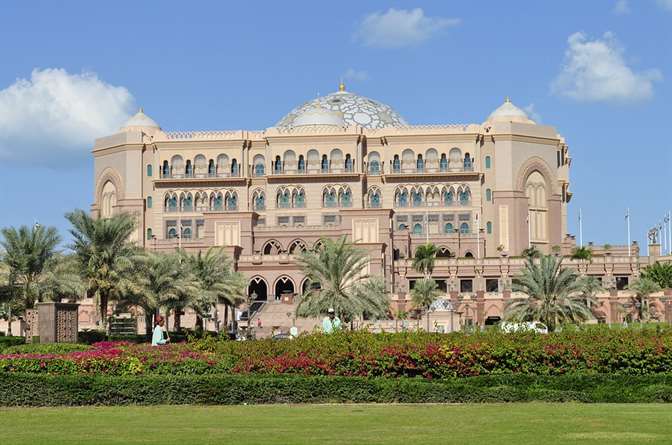 Emirates Palace comprises 394 living arrangements, including 92 suites and 22 private suites. The living arrangements are spread more than two wings and in addition an essential focal building. Most of the suites are outfitted in gold and marble. The fundamental essential building houses a sweeping marble floor and a huge designed vault above chose in gold. It is one of the Top 10 Luxury Hotels in the world, The penthouse floor has six Rulers' Suites which are saved solely for dignitaries, for example, eminence. The offices incorporate 2 spa offices, more than 40 meeting rooms, a 1.3 km long shoreline, a marina, 2 helicopter landing cushions, an assembly hall that obliges up to 2500 individuals, different extravagance shops and worldwide eateries.
3. MARDAN PALACE HOTEL TURKEY ($900-1500 per night):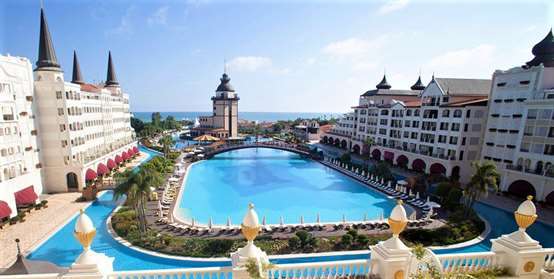 Mardan Palace is a lavish inn in Lara, Antalya, Turkey, worked by Azerbaijani representative Telman Ismailov. It has been called Europe's and the Mediterranean's most costly extravagance resort. The lodging flaunts a 5 section of the land pool and at its focal point is their fish eatery. The eatery is encompassed by 4 aquariums that host more than 3,000 assortments of fish. It is one of the Top 10 Luxury Hotels in the world of our list, Beyond the corruptly luxurious suites and stunning insides of gold leaf, gem, and Italian marble & there are additionally ten feasting spots, 17 bars, a sumptuous spa and a submerged aquarium brimming with intriguing fish. There's progressive: 9,000 tons of white sand was flown in from Egypt for the shoreline alone, and every minute of everyday individual head servant benefit is additionally included.
2. PALMS HOTEL, LAS VEGAS ($ 500-900 per night):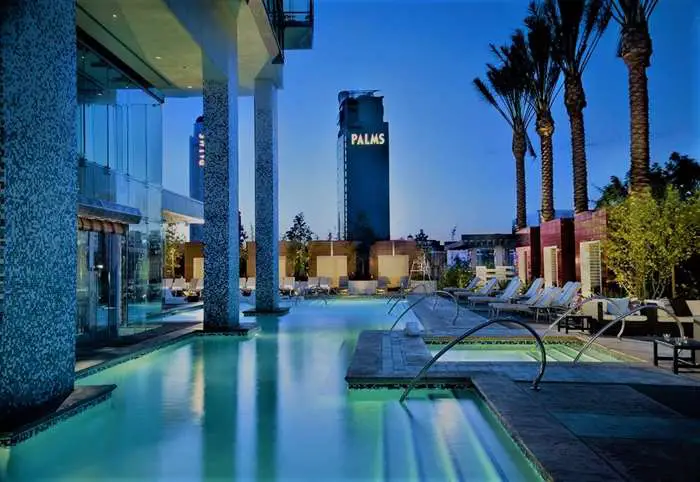 Set crosswise over 3 towers, this upscale gambling club resort is 0.8 miles from the Las Vegas Strip and 4.4 miles from McCarran International Airport. The chic rooms highlight Wi-Fi and level screen TVs. Suites include kitchens, isolate family rooms, and additionally private lanais with hot tubs. A free transport to the Strip is advertised. Feasting choices incorporate an upmarket steakhouse, an Italian dinner and an advanced French eatery. There's additionally a gambling club, a 14-screen film, and a performance centre with unrecorded music and stimulation, in addition to different snazzy bars and dance club. Extra civilities incorporate 2 outside pools (1 housetop), a spa and a rec centre. A day by day resort charge applies.
1. THE WESTIN EXCELSIOR HOTEL, ROME ($ 1500-1800 per night):
A 5-minutes stroll from the closest metro station, this upscale inn in an exquisite historic point building is likewise 13 minutes' stroll from the Trevi Fountain and 2.3 km from the Roman Forum. Refined rooms have precious stone crystal fixtures, marble washrooms and level screen TVs. Suites include sitting regions; updated quarters offer whirlpool tubs. The rich Villa La Cupola suite includes a private silver screen and a frescoes arch. Wi-Fi is accessible for a fee. Amenities incorporate a luxurious eatery, a piano bar and a luxurious entryway. There's likewise a business focus and a wellness room, alongside a cutting-edge spa and an indoor pool. Stopping is offered (surcharge). This signature extravagance cover traverses two full floors, making it the biggest suite in Italy. Outfitted in great old style with present day cutting-edge devices, a hand-frescoes house of God style arches, its own particular private wellness room, sauna, steam shower, and Jacuzzi, and a formal lounge area, it's an enduring most loved for the individuals who regard cash to be no protest.
So Which luxury hotel you're going to book to enjoy on your Vacation?
Let us know in the comments and share your Thoughts about our Top 10 Luxury Hotels in the world list of 2018
FAQS
Q. Which hotel is named as the no 1 hotel in the world?
Ans. Hotel Rambagh Palace in Jaipur, India has got the title as no 1 hotel in the world. It was built in 1835.  This palace was turned into luxurious hotel.
Q. What is the second name of Hotel Rambagh Palace in Jaipur?
Ans. The second name of this luxurious hotel is The Jewel of Jaipur.
Q. Is there any hotel with the rating of 10 stars in the world?
Ans. Yes, there are only two hotels in the world which we can get them as 10 stars hotels and it is location in United Arab Emirates.
Q. What is the most largest luxurious 5 stars hotel chain in the world?
Ans. The hotel named Marriott is the largest 5 stars hotel chain in the world.
Q. Which country has the most luxurious hotels in it?
Ans. The country with most luxurious hotels in the world is China.
Google Maps will tell you when it's time to get off your bus
Google is ready to launch a small however useful update to Google Maps so as to provide you with live guidance and interactive real-time notifications all through your journey.
The idea right here is to present you real-time updates while you're for your transit adventure. Those updates will appear within the Google Maps app and, perhaps most importantly, on your Android lock screen.
To get began, you search for your transit directions in Google Maps as usual. What's new right here is that you'll soon be capable to tap a "start" button at the bottom of the screen with the information about your transit journey and then get live updates as you ride or walk on your local trains and busses.
Our information is that google maps will even remind you to get off your train or bus when you get close to your stop. That's surely beneficial while you're touring somewhere new.
In this article I will help you understand how to use google maps more effectively in your daily life so you do not need any more. Please click the link below to know how we can utilize the google map services in our daily life.
The notifications on the lock screen are also new. One nifty characteristic here is that they are interactive, so you can scroll right through your journey's steps.
At the same time, Google Maps constantly did an excellent job of providing you with exact transit guidelines though it's frequently nowhere as good and beneficial as city Mapper's more precise directions.
The method involved keeping track of your own progress along the route. With this update, transit notifications become a bit more like using maps for walking, driving and cycling.
we anticipate this update to head live quickly — and google may additionally already be checking out it out of doors of its trusted tester network. in case you're already seeing it in google maps yourself, let us recognize inside the remarks.
Please click the link below to get an idea how to use google earth. These days google earth is the next step to google maps as we can see any of the earth's structure.
FAQS
Q. What is the most useful purpose of google maps?
Ans. The most useful feature of the google maps is to get detailed information regarding the earth or site information. It gives us geographical view of earth.
Q. Where can we use Google maps?
Ans. We can use google maps anywhere on earth through our phone we just need internet connection to use it.
Q. Can we just use google map on android?
Ans. No, we can use google map on every kind of device which can be android or IOS both. Even on windows system too. Its really easy to use and reliable to work on.
Q. What is the most amazing feature of google map?
Ans. The most amazing feature of google map is to just set directions on our app and it can lead us to any where through it by using it. It will show you all detailed information step by step to us so it can lead at our destination on time.
Q. What do you think google can save your history where ever you go?
Ans. Google can save your history locations or maps if we have turned on the history saving feature in our google map. We can go to settings can just need to turn it on so when ever or where ever we go it can save our history locations.
Q. Can we get maps offline?
Ans. Yes, we can get offline maps when we have saved those maps while we were online. So for once we need it on online and than we can use it also when we are offline.
Top 10 Most Expensive Cars in the World in 2023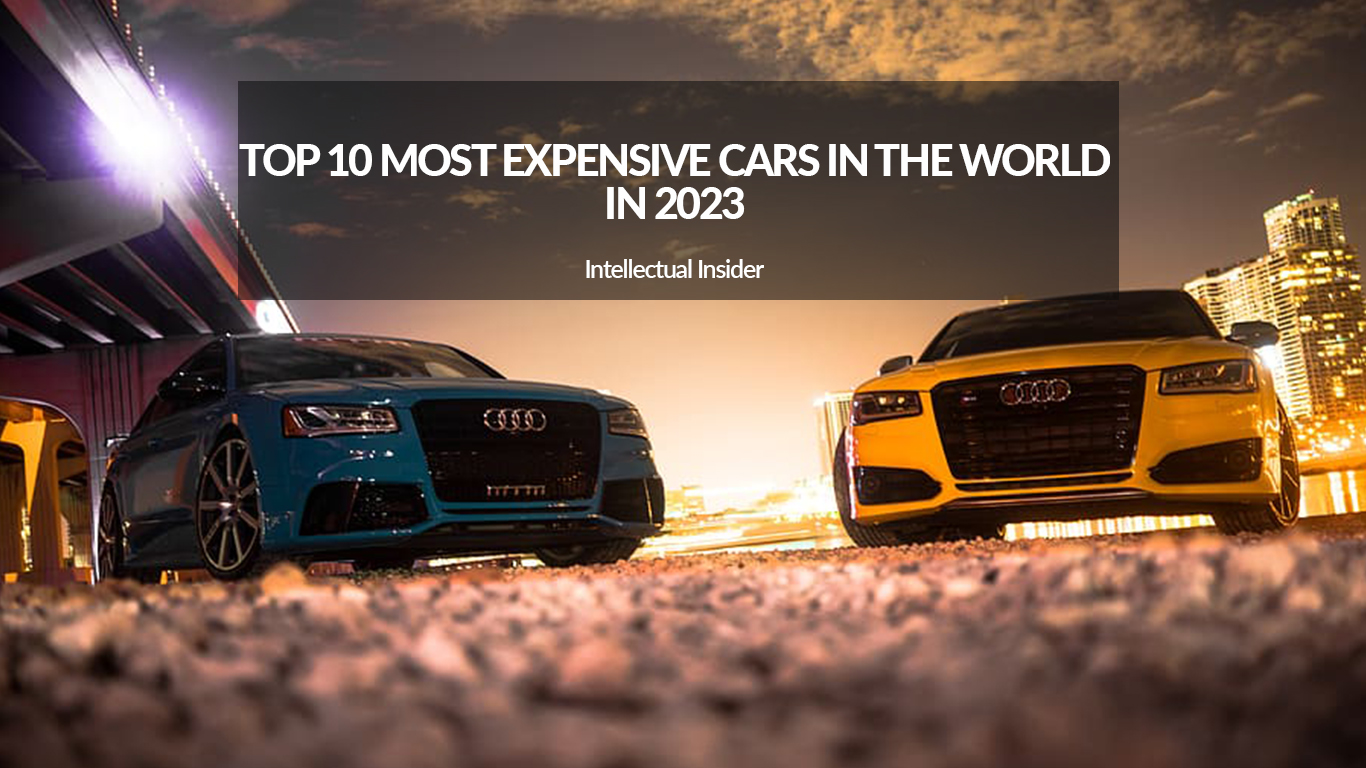 5 Most Expensive Cars in the World
There are a lot of companies making hyper cars and supercars growing at a fast clip. I will tell you about 5 Most Expensive Cars in the World. The competition for the most expensive cars in the world is also increasing. Cars kept on developing until they became very fast, modern, powerful, expensive and comfortable.
The most expensive car can be of worth millions. Not anyone can afford to get them and have them in their garage.
To get a feature report on expensive cars please do click the link below to get it.
Here are the top 10 Most Expensive Cars in the World in 2023:
10. Aston Martin Valkyrie (3.2 Million USD)
The Aston Martin Valkyrie is an upcoming sports car built with the collaboration between Aston Martin and Red Bull Racing to create enjoyable and usable road car. The British automakers plan to build 150 units and their deliveries should begin in 2019.
Cost: $3.2 Million

Click the given below link to get to know the more about the speed and useage of the best car in the world.
9. Lykan Hyper Sport (3.4 Million USD)
Lykan Hyper sport is built by a UAE-based firm "W Motors" is a Lebanese supercar in Lebanon with help of Lebanese, French and Italian engineers. It is the first supercar in the middle east and is featured in the movie "Fast and Furious 7". These cars contain titanium LED blades with 420 diamonds.
Cost: $3.4 Million
Hyper sport of this kind is the most amazing car which gives most of the luxurious feel in the best sports cars.
Below is the link which can be used to get more information about the car.
8. McLaren P1 LM (3.6 Million USD)
McLaren P1 LM is the new version of McLaren F1. It builds the standard F1 as an ultimate road car, in the sense that it strives to be usable and comfortable in everyday conditions. The LM  is based on the McLaren F1 GTR with modification necessary for the modified GTR to be a road legal car.
Cost: $3.6 Million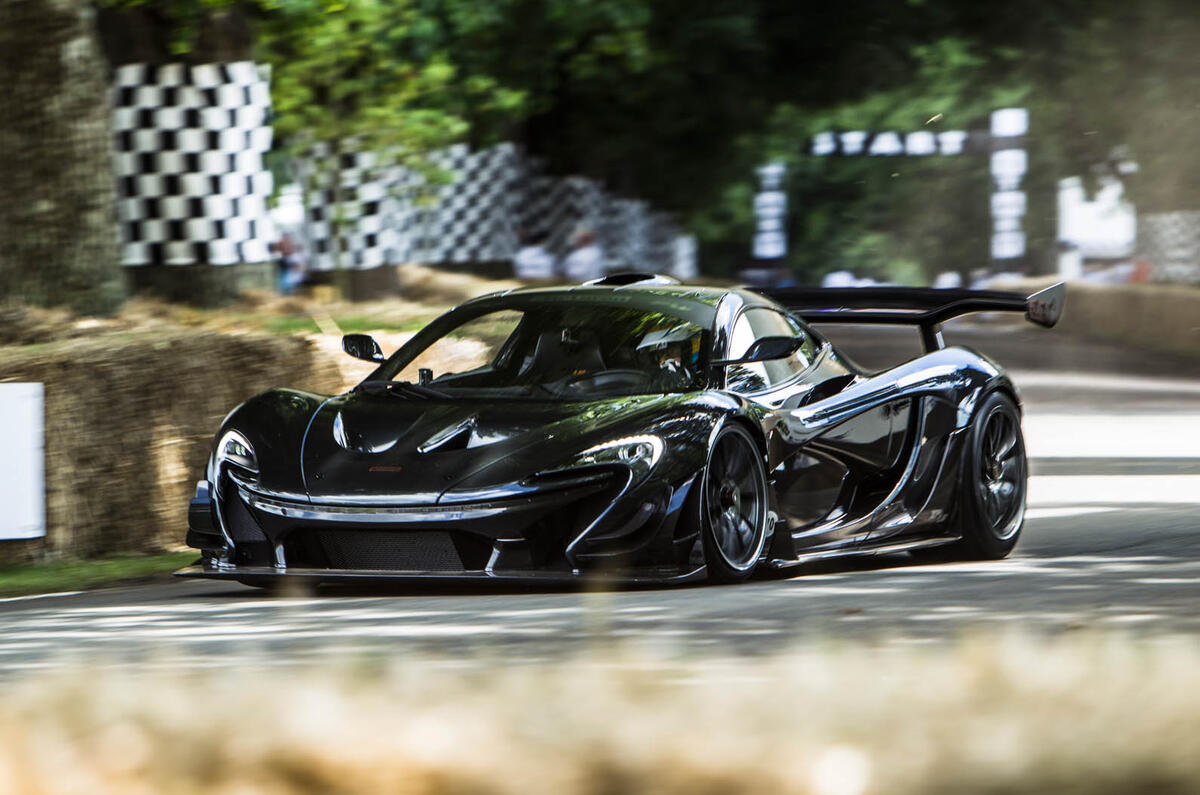 Check the speed of  Maclaren. How luxurious vibes it gives you.  Its 3 million above in worth and gives you the best ride.
7. Lamborghini Veneno (4.5 Million USD)
The Lamborghini Veneno is a supercar which is based on Lamborghini Aventador. It was introduced in 2013 and was the most expensive car in the world at a price of $4.5 million. It has an electrically limited top speed of 220 mph. The engine is built by Aventador's 6.5 L V12 and produces 552 KW.
Cost: $4.5 Million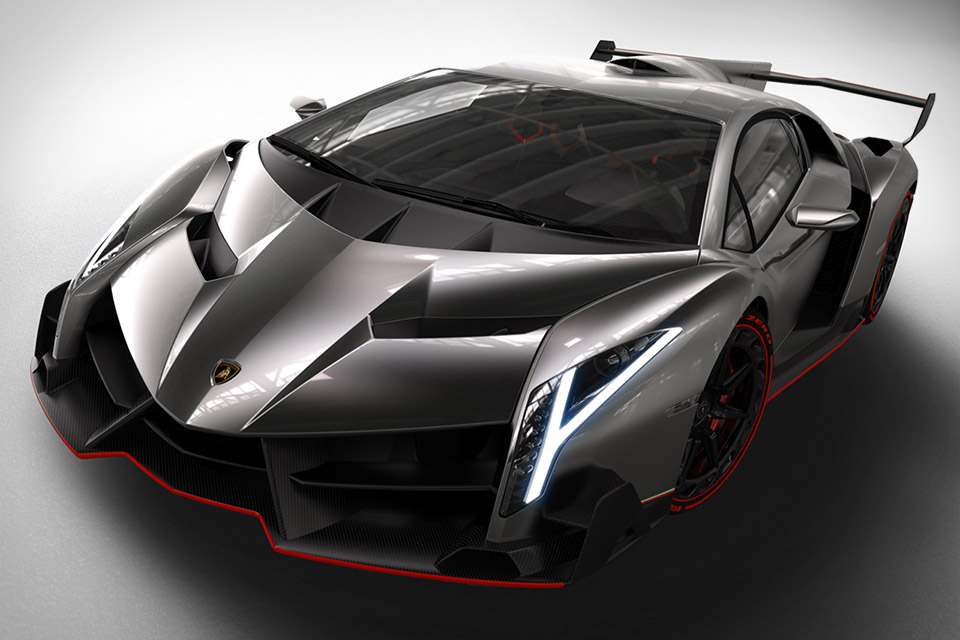 Its the best to drive veneno you can also say it can gives you the best crazy drive.
6. Koenigsegg CCXR Trevita (4.8 Million USD)
The Koenigsegg CCX  built by Koenigsegg Automotive AB is a mid-engined sports car. CCX is considered as a highly friendly version of CCX. It needs a modified fuel injectors, upgraded fuel lines, piston rings and a higher boost setting on the supercharger. It is the most expensive car in the world, the reason is that it is fully covered in diamonds.
Cost: $4.8 Million
Given below link can gives you the view of fast accelerate speed from other sports car.
5. Bugatti Divo (5.8 Million USD)
Click the link below to check the best ride features of this car.
4. Mercedes Maybach Exelero (8 Million USD)
In the link below do check the features of the car mention in detail and the luxurious look it gives you by choice. It is one of the best cars with worth around 8 million USD.
3. Bugatti Centodieci (9 Million USD)
The best white Centodieci is the fastest best speed car with luxurious ride and worth of  9 Million in 2023 and it can b e more with time passing. Click the link below to get to know more about it.
2. Bugatti La Voiture Noire (18.7 Million USD)
If you want to know why this Bugatti edition cost you more than 18 million and around 19 million. You just need to click the link below to get to know more about it.
1. Rolls-Royce Boat Tail (28 Million USD)
This is the most expensive car that came at 1st of the list. Its worth is around or more than 28 Million USD.
This is the most beautiful luxurious car with high speed and most dashing features. Its the best car with high worth selling in 2023.
Click the link below to get  the idea of feature of this car.