NASA is headed to Earth's Outermost Edge
NASA is going for the GOLD. Its GOLD mission — short for Global-Scale Observations of the Limb and Disk mission, is slated for launch January 25, the company announced on 4th January. Gold will study the zone in which earth's atmosphere meets outer space.
Its mission is to better understand how both solar and terrestrial storms have an effect on the ionosphere, an upper atmosphere region critical for the radio communications.
Earth's ionosphere, where incoming cosmic and sun rays have interaction with the atmosphere to create charged particles, extends from approximately 75 to about 1200 kilometres above the planet's surface. From its geostationary orbit 35,000 kilometres high, GOLD will observe the ionosphere's density and temperature by using an instrument referred to as an ultraviolet imaging spectrograph.
Also See: Scientists use Gravity waves to detect earthquakes faster
Previous satellites have provided snapshots of the ionosphere, but that is the first time an instrument will keep track of changes in the layers through time, gathering data every 30 minutes.
GOLD is the first NASA mission to be launched aboard a commercial communications satellite. NASA plans to launch a complementary mission, the Ionospheric Connection Explorer, later this year. That mission will travel directly through the ionosphere, studying its make-up, density and temperature.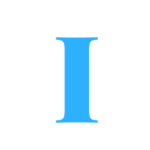 A blog which focuses on business, Networth, Technology, Entrepreneurship, Self Improvement, Celebrities, Top Lists, Travelling, Health, and lifestyle. A source that provides you with each and every top piece of information about the world. We cover various different topics.
5 Steps to Get UX Designer Mindset for Business Growth
5 Steps to Get UX Designer Mindset for Business Growth
When we start a business, advice comes from many peoples, but if you want to as a business tycoon you must to think like a UX designer. I will tell you about 5 Steps to Get UX Designer Mindset for Business Growth.
Mona Patel is an entrepreneur knows how to create high-level ideas to develop the best customer experience for business.
Patel describes when you think and get the mindset of a UX designer, in this way you will able to know that your customer wants from you. When you make yourself like a UX designer you have the advantage to know about your potential customer, make accurate research, which will allow you to create a service or product that will really help and beneficial for your customers.
Here are the 5 Steps to Get UX Designer Mindset for Business Growth:
1. Start designing with an idea:
If you want to get the mindset of UX designer you must have an idea to start. If you think you don't have time to study and research, still, you should struggle to get new information and idea that change the way a life of customer will be as a result of your product, service or brand. You must have an idea or insight and make sure your whole strategy is made on the insight. You must attend some brainstorming session to get new ideas and strategy.
2. Try to learn new things:
To get the mindset of UX designer you must have to learn new things and skills that you don't have. A lot of what we see in terms of great UX designer and an Ok UX designer comes down to their level of curiosity. Those from which we are less satisfied, for example: when I'm hiring are those that try to play in safety. They want to obey the rules, the standard, the patterns. They know what they are doing. which is a great thing but they are not interested in what they don't know? So you should learn new things if you want to get progress. The great designer shows you what they have done but also they ask questions and tell you what different that have done to reach the goal. So you should learn new things if you want to get progress.
3. Improve the customer experience:
You should improve the customer experience to get the UX designer mindset. There's a lot of things you will see that cost money or that make the process quietly different that what your business needs it to be, but it would be better for the customer. You should really think about what is the customer experience and what thing I need to alter in order to improve customer experience. The can be difficult and sometimes you may have to struggle hard.
4. Think great ideas and make strategy:
You must think about new great ideas and make a different strategy in order to get success in the business. You should have a team, a client team, to come up with the solutions themselves. Really trusting that your team knows the business, they know what they are doing, they have taken part in studies and research and its collaborative process to get them to ideate. They will also bring ideas further, so for someone who's going to consult about UX side. The success of not being the person who has the answer but a person who has great questions to ask to enables the people to find answers to them.
5. Learn from Mistakes:
Initially, when you make a lot of mistakes, you should that these mistakes have a great importance. These mistakes are really great and important learning points and you are always learning and getting knowledge. In the beginning, when you try new things you will make mistakes and you will likely fail. You have to practice again and again to become perfect and you should never give up and one day will come you will become an expert in your work and business. And that's what makes a UX designer.
Common Mistakes UX Designers Make:
Putting aesthetics ahead of usefulness: A typical error made by  UX designers is putting too much emphasis on the visual aspect of a design rather than its functionality.
Neglecting user research: Another error that  UX designers may make is failing to do adequate user research.
Failing to iterate: UX designers may also make the error of not iterating on their designs sufficiently.
Ignoring the project's business goals: Finally, junior UX designers may fail to consider the project's business goals. It is critical to remember the company objectives and design with them in mind.
Tips for Avoiding Common Mistakes Made by  UX Designers:
Here are some pointers to help you avoid the most typical mistakes made by  UX designers:
Keep the user in mind when designing: Remember that the goal of UX design is to provide a fun and successful user experience.
Emphasize accessibility: While designing, always prioritize accessibility. Maintain objectivity by keeping the user's wants and preferences at the forefront of your design.
Keep your company objectives in mind: When designing, keep the company objectives in mind at all times.
By following these guidelines, you may avoid the usual blunders of UX designers and build productive and engaging user experiences.
Conclusion:
Start creating with an idea, learn new things, enhance the customer experience, and think like a UX designer are the 5 steps to getting a UX designer mindset for business growth.
These stages will assist you in developing a service or product that will be beneficial to your clients. Enhance customer experience to develop a UX designer attitude, contemplate big ideas and plan them out, trust your team to come up with answers, and learn from your failures. UX designers frequently make mistakes such as prioritizing aesthetics above functionality, ignoring user research, failing to iterate, and failing to consider the project's commercial goals.
11 Reasons You're feeling Tired All The Time
11 Reasons You're feeling Tired All The Time
Luckily, there are plenty of lifestyle tweaks that you can place into play which will combat fatigue and reclaim your strength.
Here are 11 Reasons You're feeling Tired All The Time:
1. Iron deficiency or Anemia: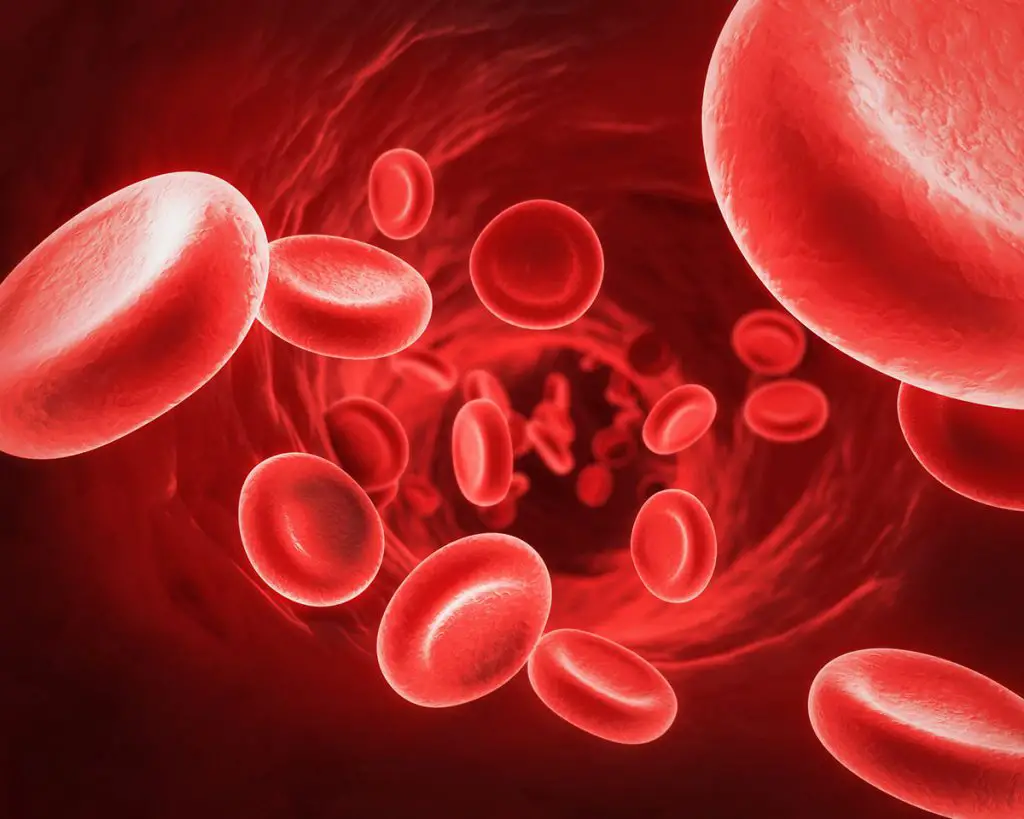 Iron deficiency anaemia is one of the most common reasons for tiredness, particularly in ladies who've heavy periods. Other signs can consist of heavy-feeling muscles, heart palpitations and shortness of breath.
Iron is needed to make hemoglobin, the substance that makes blood red and incorporates oxygen in the body. Even if you're not anaemic, low iron can cause you to sense lacking in energy.
2. Vitamin B12 deficiency:
A loss of vitamin b12 can also reason you to feel tired. Different signs of b12 deficiency consist of pins and needles, muscle weak point, disturbed eyesight, a sore and purple tongue, mouth ulcers, memory troubles and depression. Eating greater meat, fish, eggs, dairy products, and yeast extract may help you.
3. Anxiety and Depression:
Anxiety is every other common reason for tiredness, especially if issues are stopping you from falling asleep at night time or inflicting you to wake early.
Depression would not just make you sense low – it may cause a number of bodily symptoms, inclusive of headaches, widespread aches and pains, and continual tiredness.
4. Thyroid Disease:
The thyroid is a small gland in your neck. It controls your metabolism, the speed at which your body converts fuel to energy. While it's far underactive and metabolism function too slowly you could sense gradual and put on weight.
5. Lack of Sleep: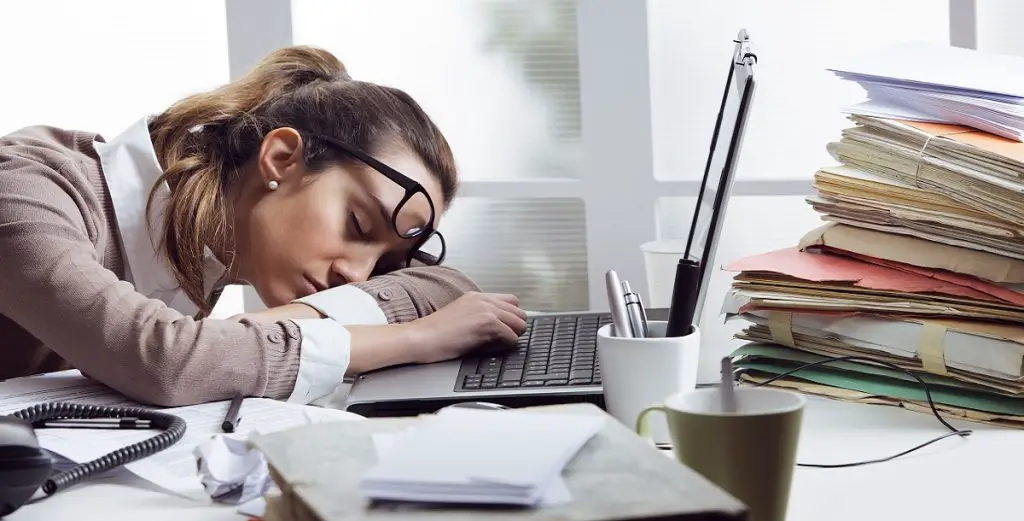 At the same time as it's no surprise that you need to sleep in order to avoid feeling such as you're constantly tired, you will be surprised to hear how only a small amount of sleep deprivation over time can clearly add up and damage your health, fitness, and mood.
"Sleep deprivation studies repeatedly show a negative impact on mood, cognitive performance, and motor function," state researchers from the Department of Neurology, Emory University School of Medicine."
6. Dehydration:
Dehydration happens when there is an excessive lack of body's fluids, specifically of water and electrolytes or no longer sufficient water taken in. While you start to feel thirsty, your body is already dehydrated.
The most common cause of dehydration is truly now not consuming sufficient water, or substituting water intake with best soda or juice.
7. Diabetes:
Most of the people have blood sugar imbalances that can be effortlessly constant, however, they aren't even aware that is a first-rate contributing component to their fitness troubles and lack of strength. Chances are if you're continually tired, your blood sugar has something to do with it. Over time, imbalances in blood sugar can result in critical sicknesses like type 2 diabetes.
8. Stress:
Emotional stress can take a large toll on your energy level, especially when stress progresses to the point of an anxiety disorder or a sleep-related problem.
"Stress can make you feel drained because of the physical and emotional toll it can take," says Neil Shah, director of the Stress Management Society.
To reduce stress, things like meditating, respiratory deeply and slowly, or taking a walk.
9. Vitamin D deficiency:
You realize that vitamin D is essential for healthy bones and teeth, however, you might be surprised to understand that research has found a loss of the vitamin with a bunch of issues, such as coronary heart disease, depression, and chronic fatigue syndrome.
10. Glandular fever: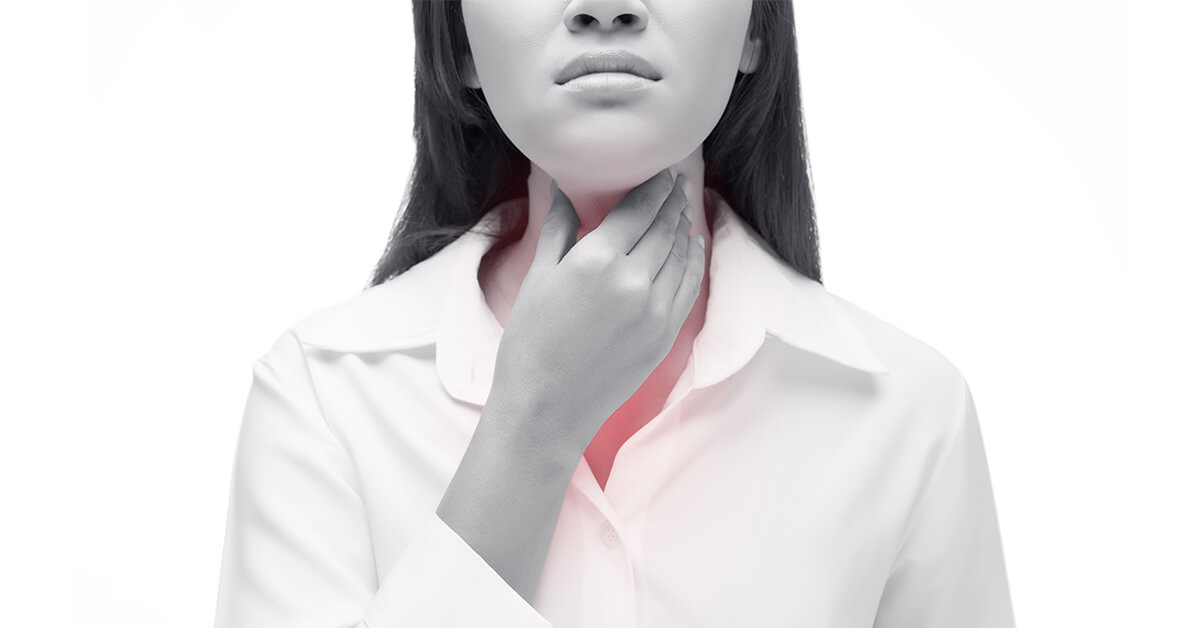 Glandular fever is a common viral infection that reasons tiredness in addition to a fever, sore throat and swollen glands. Young adults and teens are maximumly liable to it. Within the fundamental, symptoms solve within four to six weeks, but the fatigue can linger for several Greater months.
11. Eating Less:
It is obvious that if you eat less you will notice that you're always tired can be partially alleviated through changing your diet.  The main factor for feeling tired all the time is being a "carbolic," meaning a person who overeats grains, refined carbs, and sugary foods. This identical man or woman additionally doesn't acquire enough healthy fats, proteins, vegetables and important vitamins that assist ongoing energy
7 Tips to Prevent Feeling Tired All Day:
There are a few things you can do to avoid feeling sleepy all day:
Obtain adequate sleep: People should sleep for 7-9 hours every night. Maintain a regular sleep schedule and establish a sleep-friendly atmosphere in your bedroom by keeping it dark, cold, and quiet.
Drink plenty of water: Being hydrated is essential for sustaining energy levels. Strive for at least eight to ten glasses of water every day.
Eat a balanced diet: Have a well-balanced diet that includes lots of fruits, vegetables, healthy grains, and lean meats. Sugary and processed meals, which can produce energy collapses, should be avoided.
Exercise regularly:  Frequent physical activity can increase your energy levels and enhance your overall health.
Take breaks: Take small pauses throughout the day to recover and replenish your batteries. Get up and walk around, stretch, or practice deep breathing.
Control your stress: Stress can add to weariness. Relaxation practices such as meditation, yoga, or deep breathing can help you manage stress.
Limit caffeine and alcohol: Coffee and alcohol should be avoided since they can interrupt sleep and create energy dumps. Use these things in moderation, especially in the afternoon and evening.
Conclusion:
This article addresses 11 probable causes of constant exhaustion, such as sleep difficulties, anaemia, depression, and chronic fatigue syndrome.
Nevertheless, lifestyle adjustments like as getting adequate sleep, eating a good diet, exercising on a regular basis, and managing stress may help raise energy levels and lead a more productive and happier life. You may increase your energy levels and live a more productive and satisfying life by making these adjustments.
Top 10 Best Android Hacking Apps
Top 10 Best Android Hacking Apps
We've got compiled right here a full collection of Android hacking apps which could make your Android into an excellent gadget.
10. Nmap for Android
Nmap (network mapper) is one the excellent amongst exceptional community scanner (port finder) tool, Nmap in particular developed for UNIX OS but now it's far to be had on home windows and android as nicely. This application isn't always a legitimate app however, it seems good.
Features Namp:
The Android version of Nmap, dubbed "Nmap for Android," has the following features:
Port scanning: Nmap for Android can search for open ports on a target machine or network and identify the services that use those ports.
OS detection: By examining network data, Nmap for Android can determine the operating system of a target device.
Scripting engine: Nmap for Android has a scripting engine that allows users to build and run custom scripts to automate network scanning and reconnaissance operations.
Network mapping: Nmap for Android can map out the network topology and detect the links between network devices.
9. Network Discovery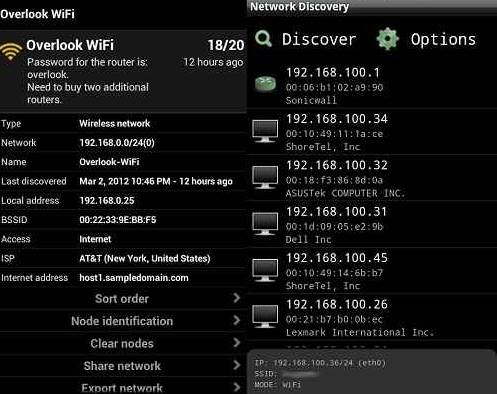 This is pretty easy and simple app that does not require root access to perform its functioning. So you can use this cool app on your Android to preserve tune on all the community information that your Android is currently connected.
Features of Network Discovery:
Following are some of Network Discovery's key features:
Automatic scanning: Network Discovery can automatically search a network for devices and show their IP address, hostname, MAC address, and manufacturer.
Customizable scanning: Network Discovery allows users to personalise their network searches by providing IP address ranges, ports, and other criteria.
Device profiling: Network Discovery can automatically profile network devices, providing users with vital information such as the operating system, services running, and more.
Ping and traceroute tools: Network Discovery contains ping and traceroute tools, which enable users to test network connection and troubleshoot network faults.
Wake-on-LAN: Network Discovery has a Wake-on-LAN capability that allows users to remotely wake up network devices.
8. Arpspoof
Arpspoof is a tool for network auditing at first written by Dug Song as part of his dsniff bundle. This app redirects site visitors at the local community via forging ARP replies and sending them to either a specific target or all the hosts on the nearby network paths.
Features of Arpspoof:
Here are some of Arpspoof's primary features:
ARP spoofing: Arpspoof allows an attacker to spoof ARP messages, causing network devices to transmit traffic to the attacker's workstation. This gives the attacker the ability to intercept and manipulate network communications.
Targeted attacks: By providing the target IP address and MAC address, Arpspoof may be used to target particular devices on a network.
Man-in-the-middle attacks:  Arpspoof is frequently used as part of a man-in-the-middle assault, in which an attacker intercepts communication between two devices and modifies or inspects the traffic as it travels through.
7. Fing Networks Tools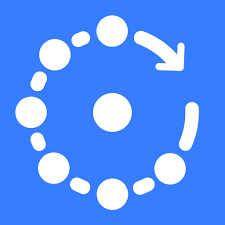 This is one of the great community analyzer equipment that works on your rooted Android. It discovers which gadgets are connected to your wireless community in just a few seconds and this app is speedy and correct. Fing is an expert app for network evaluation. A simple and intuitive interface facilitates you evaluate safety levels, come across intruders and resolve network issues.
Features of Fing Network Tools:
These are some of Fing's key features:
Network discovery:  Fing can instantly find all network devices, including their IP address, MAC address, hostname, and device type.
Network scanning:  Fing can do network scans to discover open ports, services operating on each device, and other network-related data.
Device profiling:  Fing can automatically profile network devices, providing managers with useful information about each device such as manufacturer, model, operating system, and more.
Device tracking: Fing can follow devices as they travel throughout a network, letting managers to know where each device is and what it is doing.
6. Wifi Inspect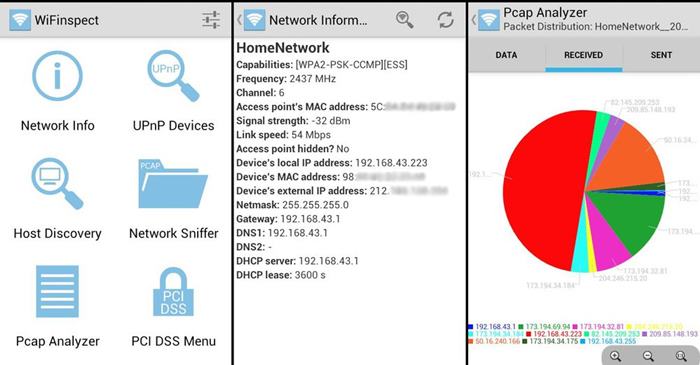 Wifinspect is a multi-tool meant for laptop security professionals and other advanced users that wish to monitor the networks they own or have permission, i.e. the app is a protection audit device and not a hacking tool. So need to strive out this cool app to your Android tool.
Features of wifi inspect:
These are some of Wifi Inspects key features:
Network scanning: Wifi Inspect can search for wifi networks and display their SSIDs, signal strength, encryption type, and other information.
Channel graph : Wifi Inspect has a channel graph that enables users to examine the channel use of adjacent wireless networks, assisting them in determining the appropriate channel for their own network.
Channel graph: Wifi Inspect has a channel graph that enables users to examine the channel use of adjacent wireless networks, assisting them in determining the appropriate channel for their own network. Wifi Inspect can record and analyze wireless network data, allowing users to inspect packets in real-time and monitor network behavior.
Packet injection: Using Wifi Inspect, users may inject packets into a wireless network to verify network security and do other operations.
5. Wifi WPS Wpa Tester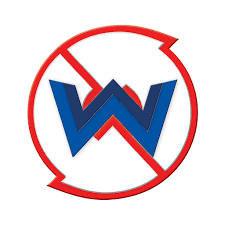 The first-class Android app with a view to working together with your rooted Android and is one of the nice apps to crack into wifi network round you. The use of this app, you could connect with some of the routers which have some vulnerabilities that can be focused by using this app. So try out this app, you will surely get the first-rate result that you consider.
Features of 
Wifi WPS Wpa Tester:
Below are some of Wifi WPS Wpa Tester's primary features:
WPS vulnerability testing: Wifi WPS Wpa Tester can examine wireless networks for weaknesses in the WPS protocol, which might allow attackers to get access to the network even if they do not know the password.
Password testing: Wifi WPS Wpa Tester can test the strength of wireless network passwords, assisting users in identifying weak passwords that are vulnerable to brute-force assaults.
Network scanning: Wifi WPS Wpa Tester can search for wireless networks and display their SSIDs, signal strength, encryption type, and other information.
4. WPS connect
WPS connect is android wifi hacking app for a rooted Android phone. With this app, you may disable different person's internet connection on same wifi community. With this WPS Connect app, you may hack any wifi network and connect routinely to any password included wifi community. Download WPS Connect and begin cracking wifi network around you.
Features of WPS Connect:
These are some of WPS Connects key features:
WPS connection: WPS Connect can connect to WPS-enabled wireless networks, allowing users to access Wi-Fi networks without providing a password.
Network scanning: WPS Connect can search for wireless networks and display their SSIDs, signal strength, encryption type, and other information.
User-friendly interface: WPS Connect offers a user-friendly interface that is simple to use even for individuals with little or no networking knowledge.
Connection history: WPS Connect keeps track of all the networks to which the user has previously connected, making it simple to reconnect to networks to which the user has already connected.
3. CSploit

cSploit is an Android network evaluation and penetration suite which ambitions to provide to it security experts/geeks the maximum entire and superior strategies. It really works on rooted Android.
Features of CSploit:
It diagrams the interior network.
Can detect networks that are linked to it
Installs a backdoor in a system to allow subsequent access.
It assists you in scanning your network for vulnerabilities.
WiFi networks and credentials are accessed.
Changes pictures and text while doing real-time traffic modification.
It can be used to substitute text, graphics, or visual information on encrypted web pages.
2. Wifi Kill
This is one the cool app with a purpose to permit to kill all of the devices that are connected to the wifi network. The use of this app, you may effortlessly block access to all different devices that connected to the identical wifi network. So have to try out this cool app for your Android tool.
Features of Wifi kill:
Here are some of the main features of WifiKill:
Network control: WifiKill allows users to control their wireless network by blocking or disconnecting devices from it. This can be useful for ensuring that network resources are only used by authorized devices.
Device monitoring: WifiKill can monitor the devices connected to the wireless network and display their IP addresses, MAC addresses, and other details.
Real-time network activity: WifiKill can display real-time network activity, allowing users to see which devices are using the network and how much bandwidth they are
1. ZAnti Penetration Testing Android Hacking Toolkit
zANTI is a mobile penetration testing toolkit that lets security managers assess the risk level of a network with the push of a button. This clean to use cellular toolkit enables it safety administrators to simulate an advanced attacker to identify the malicious strategies they use in the wild to compromise the corporate community.
Features of zAnti:
Here are some of the main features of zAnti:
Network scanning: zAnti can scan for wireless and wired networks and display their SSIDs, signal strength, encryption type, and other details.
Vulnerability scanning: zAnti can scan for vulnerabilities in networks and devices, and can detect common security issues such as weak passwords, open ports, and outdated software.
Man-in-the-middle attacks: zAnti can perform man-in-the-middle attacks on network traffic, allowing users to intercept and modify data as it flows through the network.
Password cracking: zAnti can crack passwords on wireless networks and web applications using brute-force attacks, dictionary attacks, and other methods.