10 Wonderful Health Benefits of Lemon
The health benefits of lemon are because of its many nourishing elements like vitamin C, vitamin B6, vitamin A, vitamin E, folate, niacin thiamin, riboflavin, pantothenic acid, copper, calcium, iron, magnesium, potassium, zinc, phosphorus, and protein. lemons help in strengthening your immune system, cleanse your stomach, and considered as a blood purifier.  I will tell you about 10 Wonderful Health Benefits of Lemon.
It is a fruit that contains flavonoids, which are composites that contain antioxidant and cancers fighting properties. It helps to prevent diabetes, throat infections, constipation, dental problems, high blood pressure, fever, indigestion internal bleeding, rheumatism, burns, obesity, respiratory disorders, cholera and many other problems, as well as improving the skin, hair, and tooth.
Here are the 10 Wonderful Health Benefits of Lemon:
1. High Vitamin C Content:
Citrus fruits like lemons are high in vitamin C, that is a primary antioxidant that helps protect cells from damaging free radicals.
Vitamin C may reduce your risk of cardiovascular disease and stroke, and lower hypertension. In a Research published in stroke confirmed that peoples with low vitamin C levels, especially obese men with high blood pressure, have a higher chance of stroke.
2. Help in Digestion: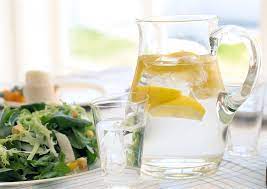 Lemon is very helpful for digestion, some people use lemon as to help to prevent constipation. Drinking hot lemon water helps your digestive system working in a more better way.
Lemon water as help in digestion allowing you to digest the food easily and help to prevent the toxin inside the body.
3. Boost your Immune System:
As we know that the lemon juice is full of vitamin C which is very helpful for our immune system. The quantity of vitamin C in our system is one of the important things to reduce the stress that's why doctors recommended using more vitamin C during the time of stress.
4. Balance the Body pH:
Lemon have an acidic taste, but become forming alkaline in the body helps to recover balance the pH of the body.
In fact, they are the alkaline forming foods and make them great for balancing a large acidic situation of the body.
5. Good for Weight Loss:
Lemons are very helpful in reducing the body weight. Doctors recommended drinking lemon water in the morning without eating anything help to reduce your weight.
Drinking lemon juice with lukewarm water and honey helps you to reduce the body weight.
6. Help against Kidney Stones:
Lemon is very supportive for preventing kidney stones because of the presence of the citric acid in the lemon. Citric acid intake if increased, it decreases the risk of getting calcium stones.
Drinking Lemon water help you to increase citric acid in the body and also help to prevent kidney stones in the body.
7. Good for Skin Health:
Lemon juice is a natural antiseptic which helps to cure the skin related problems. It can be also used to decrease the pain of sunburns. Lemon is also used as an anti-ageing remedy and can vanishes blackheads and wrinkles from the skin.
Drinking lemon water with honey provide health and glow to your skin, the juice is also used in a number of cosmetic products for skin such as soap.
8. Help in Respiration:
Lemon is very helpful in respiration and relieves respiratory issues and breathing problems. It is very good for asthma patients as it contains vitamin C helps to deal with long-term breathing disorders.
Keep your breath sweeter by drinking lemon water after eating and drink first in the morning. Lemon water helps prevent dry mouth which leads a bad breath caused by large bacteria. It also stimulates saliva.
9. Controls the Blood Pressure: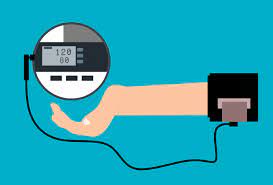 Lemon juice contains a high amount of potassium which is very helpful for those suffering from heart problems. It helps to control High blood pressure, nausea, and dizziness, the reason is that it gives a calming sensation to mind and body. Lemon is also helpful to reduce stress and anxiety.
It also helps for the treatment of malaria and heart diseases because it consists of it own antiseptic and natural medications.
10. Anti-bacterial characteristics:
Most of the studies found out that the juice of the lemonade kills the bacteria of malaria, cholera, diphtheria, typhoid and other harmful and infectious diseases.
Nutrients facts of lemon:
It is very important to note the nutrients which is in the lemon because lemon is delicious and also provides you various benefits for your health.
Normal size of lemon contain 17 calories, 5.5 carbohydrates, 0.6 g protein, 30.7 mg of vitamin C and other necessary nutrients for your health.
These values may be vary according to size of lemon. It also contain  scent which can help to  reduce stress, anxiety.
Conclusion:
Lemon contains vitamins C, B6, A, and E, as well as folate, niacin, thiamin, riboflavin, pantothenic acid, calcium, iron, magnesium, potassium, zinc, phosphorus, and protein. It is a natural antibacterial that helps with kidney stone prevention, breathing, blood pressure management, and stress and anxiety. It is also used as an anti-aging therapy, eliminating skin blackheads and wrinkles.
Medical Billing Company: Your Partner In Efficient Revenue Cycle Management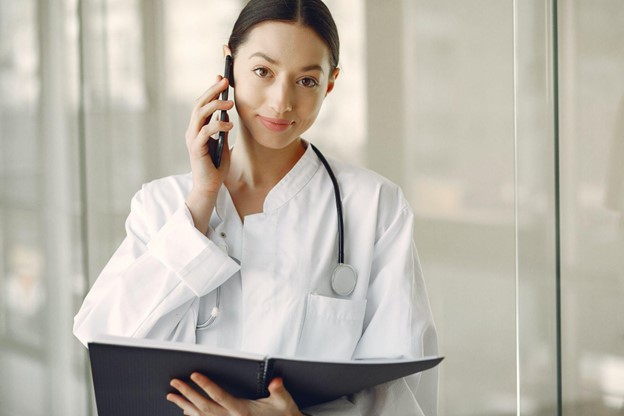 Efficient revenue cycle management is crucial for the success of medical practices. With the increasing complexity of billing processes and the need to maximize revenue, partnering with a professional medical billing company has become essential.
This article explores how a medical billing company can streamline the billing process, maximize revenue, minimize errors, and utilize advanced technology to ensure efficient revenue cycle management.
Additionally, it discusses the benefits of outsourcing this critical task to industry experts.
Streamlining the Billing Process
The billing process can be streamlined through the implementation of automated software and standardized protocols. Automation benefits include increased efficiency, accuracy, and reduced human error.
By automating tasks such as claims submission, payment posting, and denial management, medical billing companies can save time and resources. Automated systems also enable real-time tracking of claims status, allowing for proactive follow-up and timely resolution of issues.
Standardized protocols ensure consistency in coding practices and documentation requirements across different payers, reducing claim denials and improving cash flow. Moreover, automation facilitates faster reimbursement by accelerating the revenue cycle from claim submission to payment receipt.
Overall, adopting automated software and standardized protocols optimizes the billing process by minimizing manual intervention, enhancing operational efficiency, and ultimately leading to improved cash flow for medical billing company.
Maximizing Revenue for Your Practice
To optimize income generation for your practice, it is essential to implement strategies that focus on maximizing revenue.
One effective way to achieve this is by improving reimbursement and optimizing coding. By ensuring accurate and thorough documentation of medical services provided, healthcare providers can increase their chances of receiving full reimbursement from insurance companies. This involves properly coding diagnoses and procedures using the most specific codes available, which reduces the risk of claim denials or downcoding.
Additionally, staying updated with the latest coding guidelines and regulations can help healthcare providers identify opportunities for improved revenue capture. Regular audits and reviews of billing processes can also uncover any potential errors or inefficiencies that may be impacting revenue generation.
By implementing these strategies, healthcare practices can maximize their revenue potential while maintaining compliance with industry standards.
Minimizing Errors in Medical Billing
Implementing strategies to minimize errors in the billing process is crucial for healthcare practices to ensure accurate reimbursement and compliance with industry standards.
Improving accuracy and reducing denials are key objectives to achieve optimal revenue cycle management.
One effective strategy is implementing comprehensive training programs for medical billing staff, ensuring they have a thorough understanding of coding guidelines, documentation requirements, and payer-specific policies.
Regular audits should also be conducted to identify any potential errors or areas of improvement.
Utilizing technology solutions such as automated claim scrubbing software can help catch common mistakes before submission, reducing the chances of denials due to coding errors or incomplete information.
Additionally, maintaining open lines of communication between the billing team and providers can help address any concerns or questions regarding documentation requirements promptly.
By implementing these strategies, healthcare practices can minimize errors in medical billing and improve their overall revenue cycle management efficiency.
Advanced Technology for Efficient Revenue Cycle Management
Advanced technology plays a crucial role in optimizing the efficiency of healthcare practices' revenue cycle operations. One way technology achieves this is by automating workflows, which reduces manual errors and speeds up processes. By utilizing automated systems, medical billing companies can streamline tasks such as patient registration, insurance verification, coding, and claim submission. This not only improves accuracy but also saves time and resources.
Another important aspect of advanced technology in revenue cycle management is the integration of software. Medical billing companies can integrate their software with electronic health records (EHR) systems, allowing for seamless data exchange between different platforms. This integration eliminates duplicate data entry and ensures accurate patient information throughout the billing process.
Furthermore, technology enables real-time monitoring and analysis of key performance indicators (KPIs) to identify bottlenecks or areas for improvement in revenue cycle management. With access to detailed analytics, healthcare practices can make informed decisions to enhance their financial performance.
In summary, advanced technology, including workflow automation and software integration, enhances the efficiency of revenue cycle management by minimizing errors and improving operational processes.
Outsourcing Your Revenue Cycle to Experts
Outsourcing the revenue cycle to specialized professionals can offer a strategic advantage for healthcare practices. By entrusting this critical aspect of their operations to experts, healthcare providers can focus on delivering quality patient care while improving cash flow and reducing administrative burdens.
Medical billing companies possess extensive knowledge and experience in navigating the complex landscape of insurance claims, coding, and reimbursement processes. Their expertise allows them to identify inefficiencies in the revenue cycle and implement cost-effective solutions that maximize financial performance. These professionals utilize advanced technology systems to streamline workflows, automate tasks, and minimize errors.
Moreover, outsourcing the revenue cycle provides access to dedicated teams who are well-versed in compliance regulations and industry best practices. This collaboration ensures accurate claim submission, timely payment collection, and overall improved revenue management for healthcare practices.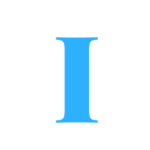 A blog which focuses on business, Networth, Technology, Entrepreneurship, Self Improvement, Celebrities, Top Lists, Travelling, Health, and lifestyle. A source that provides you with each and every top piece of information about the world. We cover various different topics.
How Can I Connect My Fire Stick To Any other Tv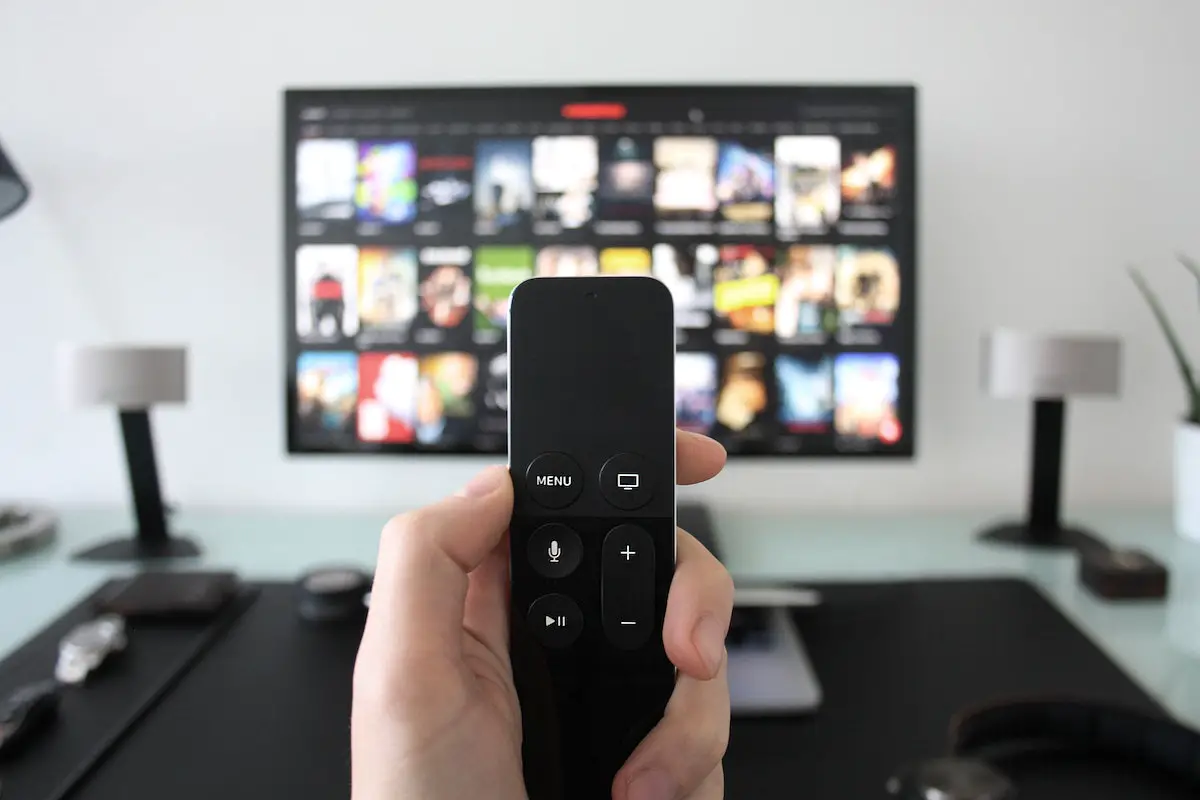 With Amazon's Fire Stick, you can stream your favorite TV episodes and movies directly to your TV. You might wish to switch your Fire Stick from one TV to another if you have many TVs in your home.
We'll demonstrate how to connect your Fire Stick to a different TV in this article. To connect your Fire Stick to another TV and enjoy your favorite shows and movies on a larger screen, just follow these easy steps.
so the question is how can we connect our firestick to any other Tv and this is the article where we are going to help you doing this. The following link will help you understand the whole process that we need to go through.
Here are some pros and cons of connecting your Fire Stick to another TV: 

Pros:
On a larger screen, you may view your favorite television series and films.
Your Fire Stick can be moved from one TV to another.
Almost any TV may be used to access streaming services like Netflix, Prime Video, Hulu, Disney+, and others.
To find the games, movies, and shows that are best for you, utilize the Alexa Voice Remote that comes with the Fire Stick.
With Fire TV's built-in CPUs, you can stop scrolling and start streaming, freeing the streaming operation from your TV and frequently helping TVs—especially older ones—run faster and more smoothly.
Cons:
Your Fire Stick needs to be unplugged from your old TV's HDMI port and plugged into the HDMI port on the new TV you want to use it with.
Utilizing the Fire Stick's Alexa Voice Remote, you must follow the on-screen setup steps in order to finish.
To use the Fire Stick, you must sign into your Amazon account and link it to your home's Wi-Fi network.
Depending on the device you want to use, you might have to switch between several HDMI inputs on your TV.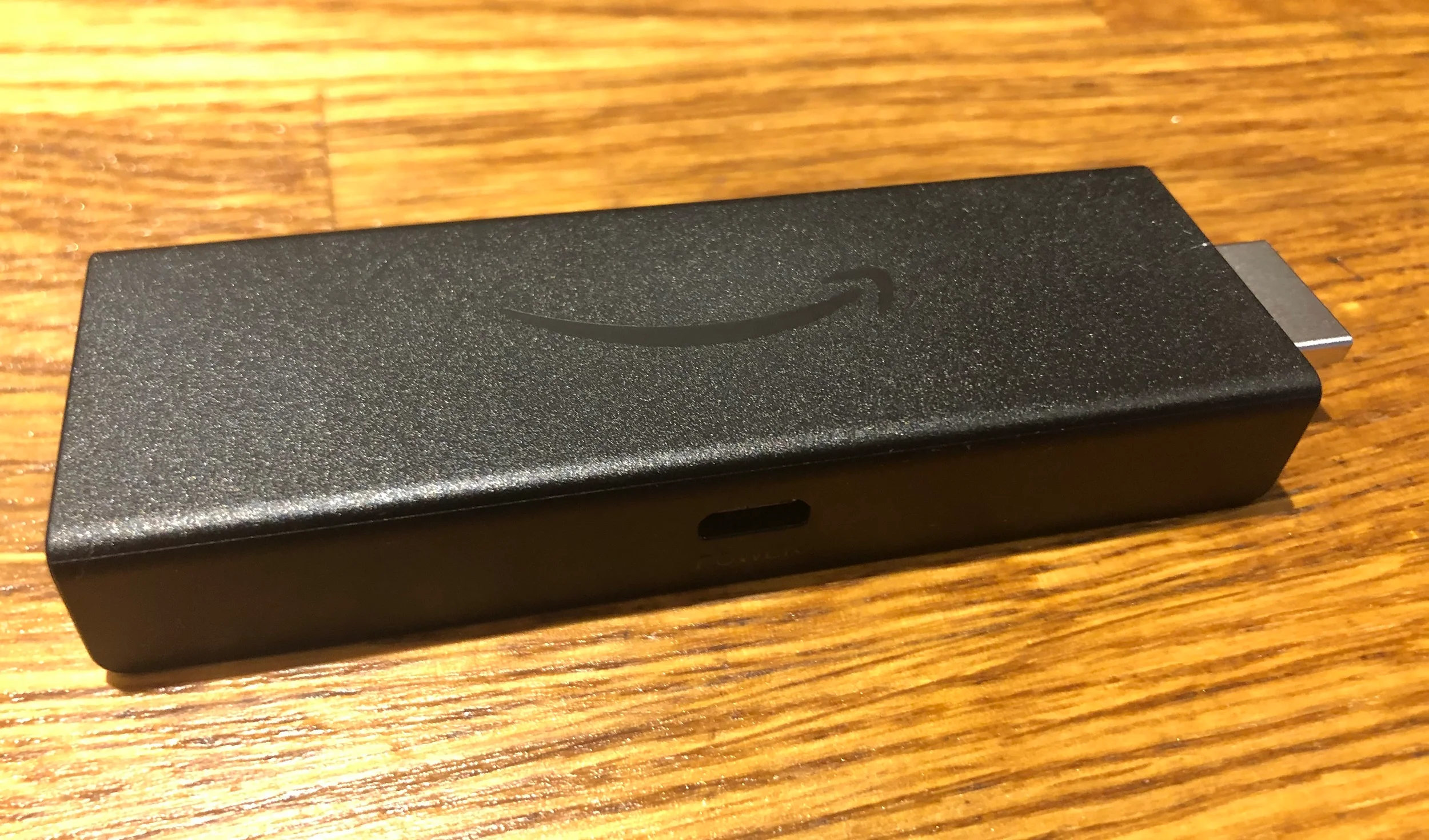 Steps:
To connect your Fire Stick to another TV, follow these steps:
1. Disconnect your Fire Stick from your old TV's HDMI port.
2. The new TV you wish to use it with has an HDMI port, so plug it into that.
3. For best performance, plug the Fire Stick into an outlet using the USB power cord.
4. Using the TV's remote (not the Fire Stick control), turn on the TV and choose the proper HDMI input.
5. To wake up the Fire Stick, put batteries in the Alexa Voice Remote and push any button.
6. Utilize the Alexa Voice Remote on the Fire Stick to follow the on-screen setup instructions.
7. Sign into your Amazon account and connect the Fire Stick to the Wi-Fi network in your home.
8. Decide which video streaming services, such as Netflix, Prime Video, HBO Max, Paramount, and others, you want to use.

Click on the link below to make the fire stick work according to the steps given below in the you tube video.
Final conclusion:
By doing the following, you can connect your Fire Stick to another TV:
Disconnect your Fire Stick from your old TV's HDMI port.

The HDMI port on the new TV you want to use the Fire Stick with must be connected to the Fire Stick.

Activate your television and select the proper HDMI input.

Connect the Fire Stick to your home Wi-Fi network and log into your Amazon account to finish the on-screen setup
FAQ:
Q. What is the difference between Fire Stick and Fire TV?
Ans. The biggest difference between a Fire Stick and a Fire TV is the size of the two devices that much they weighs. A Fire Stick connects to an HDMI connection on your TV, but a Fire TV is a larger set-top box.
The Fire TV has superior specifications and is a more potent network appliance. It is also capable of handling harder jobs like gaming.
There are two types of Fire TV Sticks: the normal HD streaming stick and a slightly more expensive stick that supports 4K ultra-high definition (UHD) streaming.
Q. How do I connect my Fire Stick to Wi-Fi?
Ans. By doing the following, you can connect your Fire Stick to Wi-Fi:
Your TV should be turned on and connected to the Amazon Fire Stick.

"Settings" can be found on the top upper menu in the settings of the device.

From the settings menu, choose "Network".

From the list of available networks, choose your Wi-Fi network which is present for you to work on

.

Select "Connect" after entering your Wi-Fi password. Even without a control, you can still use the Amazon Fire TV app on your smartphone to connect your Fire Stick to Wi-Fi.
Q. Can I have multiple Firesticks on one account?
Ans. The number of Fire Sticks you can have on one account is unrestricted. The maximum number of Fire Stick devices that may be linked at once is 3, thus there is a limit to this. More than this, the number of concurrent streams is blocked or restricted by third-party applications so it will not work.
You won't encounter any problems if you wish to add more Fire Sticks to your Amazon account. You are free to own as many Fire Sticks as you want because Amazon has not imposed any restrictions on the number of devices you can have on one account.
This is fantastic news for families with several Fire Stick setups and for anyone who enjoys sharing content with relatives.
Q. Can I use a Fire Stick with more than one TV? 
Ans. Since each Fire Stick is designed to work with just one TV set, you cannot use them on more than one TV
.
Q. Why should a Fire Stick be added to a smart TV? 
Ans. Fire Stick gives you access to over a million episodes and films, as well as the cloud gaming platform Luna from Amazon and command over smart home devices.
Additionally, it offloads the streaming experience from your TV by using built-in CPUs, which makes TVs—especially older ones—often function faster and more smoothly
Q. What is the price of a Fire Stick? 
Ans. Fire Stick costs as little as $29 to purchase for full purchase.
Q. How can I get my Fire Stick internet-connected?
Ans. Observe these instructions to connect your Fire Stick to the internet:
Connect your Fire Stick to your TV's HDMI port.

Connect your Fire Stick to the power adapter, then connect it into an outlet.

Activate your television and select the proper HDMI input.

In order to connect your Fire Stick to Wi-Fi, follow the on-screen directions. To connect to Wi-Fi if you don't have a remote, use the Fire TV app on your smartphone.

Once you're connected, you can begin streaming media from your preferred applications, like Netflix, Hulu, and Amazon Prime Video.
Q. How do I reset my Fire Stick?
Ans. Follow these procedures to restart your Fire Stick:
For 10 seconds, simultaneously press and hold the Back button and the right side of the navigation circle.
Select whether to carry out the factory reset or cancel it on the TV screen. After a few more seconds, the gadget automatically resets if you don't choose1.
Hold off until your Fire Stick resets. This could take a while.
How To Make Alexa Only Respond To Your Own Voice?
Technology is for us A gift to us from our own self. Alexa is also a part of technology. Alexa is a capable assistant who can speak with you and complete tasks for you.
However, there are times when you might prefer Alexa to focus solely on you and ignore other people.
You may want to do this to keep your belongings secure and private. Unfortunately, there isn't a direct way to tell Alexa to ignore other people's voices.
Alexa won't respond to your voice alone, but you may lock critical data and transaction behind specific security precautions You can learn how to make Alexa recognize your voice and prevent un-authorized users from using your Alexa in this article.
This article provides step-by-step instructions for limiting Alexa's interactions to your voice only, reducing the possibility of un-authorized access.
To Set things up and safeguard your personal information as much as possible!
That doesn't mean you have no options you can restrict other interactions and safeguard your data by for example, using voice profiles or lowering your voice volume.
If you want to know how to set up Alexa for our daily use click the link below to get the best way to do it.
Steps to setup Voice recognition for Alexa:
To make Alexa know your voice, you need to teach Alexa your voice in the Alexa app.
Here is how you do that:
Open the Alexa app on your phone or tablet and sign in.
Tap the menu icon at the top-left corner of the screen and pick Settings from the list.
Scroll down and tap on Alexa Account.
Tap on Recognized Voices.
Turn on the Automatically Recognize Voices switch.
Tap on Your Voice and do what Alexa tells you to do. You will need to say some things out loud so that Alexa can learn your voice.
When you have done this, Alexa will be able to know your voice when you talk to any of your Alexa devices. You can also teach Alexa other people's voices if you want them to have their own things with Alexa.
How to stop other people from using your Alexa:
Other individuals can still use your Alexa and see your belongings even if Alexa recognizes your voice. Another person can still ask Alexa to play music, turn on the lights, or check the weather, for instance. You can prevent this by requiring a code or password before some things will operate. The few methods that will help us in doing that are given below:
You can create a voice command that must be uttered before making any purchases with Alexa in order to prevent other individuals from doing so.
To do this, enable the Voice Code option under Settings > Account Settings > Voice Purchasing.
If you choose, you can also disable voice purchasing.
You can create a privacy setting to prevent other users from viewing your calendar, email, contacts, or messages.
1) Voice Coding:
You can create a voice code that you must say before purchasing anything with Alexa to prevent others from doing so. To accomplish this, navigate to Settings > Account Settings > Voice Purchasing and enable the Voice Code option. You can also disable voice purchasing if you wish.
2) Voice Pin:
You can create a voice PIN that you must say before viewing your calendar, email, contacts, or messages to prevent other people from seeing these things. To accomplish this, activate the Voice PIN option by going to Settings > Account Settings > Voice PIN. If you want, you can also disable these features.
3) Voice Recordings:
To stop other people from seeing what you said to Alexa, you can delete your voice recordings from the Alexa app or website. To do this, go to Settings > Alexa Privacy > Manage Your Alexa Data and choose how long you want to keep your voice recordings or delete them yourself.
The best way to complete or avail this feature is to set your Alexa on Automatically delete voice recording. To know how to make Alexa on auto deletion the following you tube link will help you to do so. Click on that link to get the video.

Final Conclusion:
While Alexa won't respond to your voice alone, you can use the voice profile function to stop unauthorized users from accessing your personal data.
This security measure is reasonably safe but voice impersonators and voice changers could trick it!
You could also restrict access to your Echo device to lessen the likelihood of accidental or unwanted Alexa activations.
You can achieve this by altering the wake word, turning off your device or by enabling PIN code inputs that must be made in order for Alexa to respond.
Here are some frequently asked questions (FAQs) about Alexa voice recognition:
FAQS
Q. What is Alexa voice recognition?
Ans. Alexa voice recognition is a feature that helps Alexa recognize you when you speak and provide a personalized experience. You can create an Alexa  account relevant to voice ID for a personal experience it will help you when Alexa recognizes your voice.
Q. How to use Alexa voice recognition?
Ans. To use Alexa voice recognition, you just need to speak to your Alexa device as usual. Alexa will try to recognize your voice and respond accordingly. For example, if you call and ask "Alexa, what's on my to do list or on my calendar?", Alexa will show or tell you your to do list, your tasks or any relevant events as you set it to the calendar or in your to do list.
Q. How to delete or change Alexa voice recognition?
Ans. To delete or change Alexa voice recognition, you need to go to the Alexa app and tap on Settings > Alexa Account > Recognized Voices > Your Voice
Q: What is the use of  a voice ID for?
Ans: With the help of  a Voice ID we can make calls, send messages, make purchases, listen to music, and get the latest news. In other words our voice Id is the main thing that will help us to make Alexa work for us for every kind of purpose.