Top 10 Most Influential People of All Time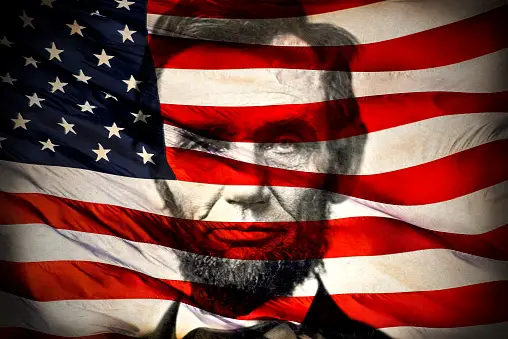 In the history of humanity, there have been many influential people who have had a profound impact on the world. Some of these people have changed the course of history while others have just left a lasting legacy.
Here are the 10 most influential people of all time:
10). Thomas Jefferson
One of the principal Founding Fathers of the United States, Thomas Jefferson was an architect of the Declaration of Independence and wrote the first draft of it. He also designed the University of Virginia, a school that still bears his name.
9). Nelson Mandela
South African leader who won the Nobel Peace Prize for his efforts as a political prisoner and anti-apartheid activist. Nelson Mandela was a South African political leader who served 27 years in prison for his involvement in the anti-apartheid movement. He was freed from prison in 1990 and became the first black president of South Africa in 1994. Mandela is now a global symbol of forgiveness, reconciliation, and democracy.
8). Eric Thomas
Eric Thomas is a highly influential motivational speaker. He has motivated people all over the world with his speeches and teachings. Thomas is known for his ability to motivate others to change their lives for the better.
He has overcome many obstacles in his own life, which allows him to speak from experience. His speeches are both inspiring and motivational, leaving listeners feeling empowered to make changes in their own lives.
7). Franklin Delano Roosevelt
Franklin D. Roosevelt was the 32nd president of the United States and is considered one of the most influential presidents in American history.
He was elected to office during the Great Depression and is credited with helping to get the country through that difficult time.
Roosevelt also played a major role in World War II and is remembered for his leadership during that conflict.
6). Martin Luther King Jr.
Civil rights activist who advocated for racial equality and justice. Martin Luther King Jr. was born in Atlanta, Georgia, on January 15, 1929. After earning a degree from Morehouse College and a divinity degree from Boston University, he became a pastor at the Dexter Avenue Baptist Church in Montgomery, Alabama. He rose to national prominence after leading the successful Montgomery Bus Boycott of 1955–1956.
5). Quaid e Azam
Indian independence movement leader and proponent of nonviolent resistance.
Pakistan's founder and first president, Quaid-e-Azam Muhammad Ali Jinnah, was a prominent figure in the Indian independence movement. He championed nonviolent resistance as the most effective way to achieve independence from British rule.
After years of peaceful protests and civil disobedience, India finally gained its independence in 1947. Jinnah then worked tirelessly to create an independent Pakistan. His efforts helped make Pakistan one of the world's most influential countries.
4). Abraham Lincoln
The 16th President of the United States and led the country through the American Civil War.
One of the most influential and renowned American socialist thinkers was Abraham Lincoln. He was born in 1809 in Hodgenville, Kentucky. Lincoln grew up to become an Illinois state legislator and then a U.S. congressman.
He also served as a captain in the Black Hawk War of 1832. Lincoln became nationally known for his debates with Stephen A. Douglas in 1858 for a U.S. Senate seat from Illinois.
He lost that election, but his eloquence and ideas won him the Republican nomination for president in 1860, and he was elected president later that year. As president, he led the country through the Civil War (1861–1865), preserved the Union, and ended slavery.
In 1957, King co-founded the Southern Christian Leadership Conference (SCLC), an organization devoted to achieving civil rights for African Americans. He became its first president. In 1963, King delivered his famous "I Have a Dream" speech at the March on Washington for Jobs and Freedom.
That same year, he was awarded the Nobel Peace Prize for his efforts to end segregation and racial discrimination through nonviolent means.
3). Mr. Bill Gates
Bill Gates is a computer scientist, businessman, and philanthropist. He is the co-founder of Microsoft and is currently the richest person in the world. Gates' work with Microsoft has made him a household name and one of the most influential people in the world.
In addition to his work with Microsoft, Gates has been a major donor to charities through the Bill & Melinda Gates Foundation.
2). Elon Musk
Elon Musk is one of the most influential and innovative entrepreneurs in the world. He is the founder, CEO, and CTO of SpaceX, co-founder of Tesla Motors, and chairman of Solar City. He has also founded The Boring Company, a tunnel construction company.
Musk's achievements have made him one of the most renowned businessmen in the world. He has been listed as one of Time magazine's "100 Most Influential People in the World" and is featured on Forbes' "400 Richest Americans" list.
1). Muhammad PBUH, The founder of Islam, and The Quran
Muhammad is considered the best personality in the world. He was born in Mecca in 571 AD and died in 632 AD. He was a religious leader who founded Islam and wrote the Quran.
Muhammad is revered by Muslims as the last prophet of God. He was a great military leader, and under his rule, the Islamic empire expanded rapidly.
Muhammad was also known for his compassion and concern for the welfare of his people. He is remembered as a humble man who worked tirelessly to promote justice and peace.
Conclusion
It is evident that influential people have played a significant role in shaping the world we live in. Some of these people are well-known, such as Nelson Mandela and Martin Luther King Jr., while others are not as widely recognized.
Regardless of who they are, these people have made a difference and should be celebrated. We should continue to learn from their examples and work together to make the world a better place.